Product Sample: A complimentary necklace was provided to me in exchange for this styling and review. Affiliate Links: If you click on a link in this post, I may make a very small commission.
You guys, we're leaving in less than a week for Europe. I'm kind of starting to freak out. We haven't even reserved all of our travel plans and hotels. Usually by this point I'd have everything more than planned out, but since we're going with Dave's co-workers (they're going to a 2 day conference while we're there) we've been dependent on others' plans.
I'm sure it will all work out, but until then, I may be kind of a nervous wreck. I'm not one of those laid back, calm traveling types. Nope. Not at all.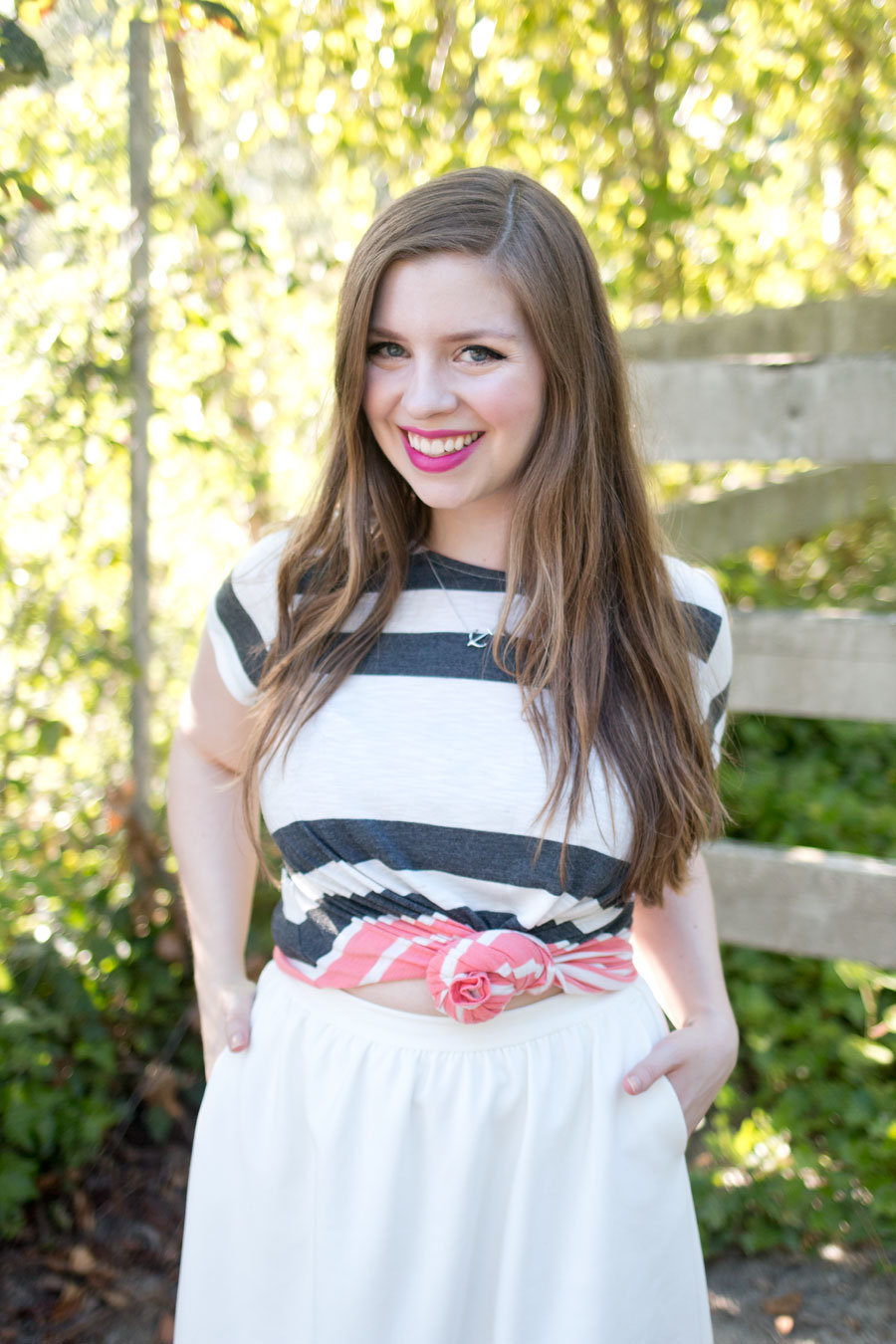 Today's outfit is my take on the crop top. I honestly have had a horrible time finding a cropped top that works for me as most of the fitted ones have looked unfortunate across the chest, and the looser, oversized ones tend to make me look kind of frumpy and/or are not actually cropped on me. The struggle. It's real.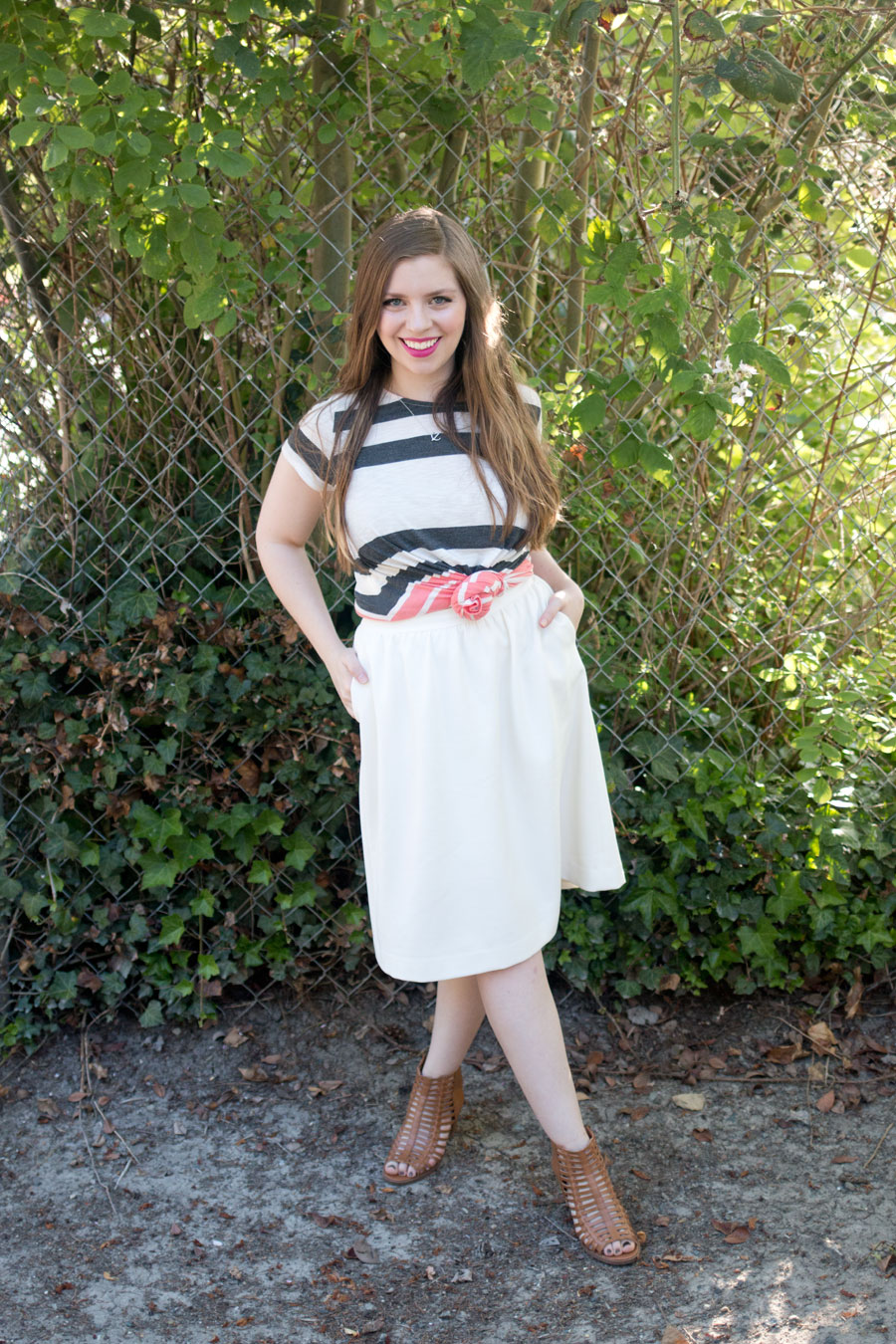 What I'm Wearing
Top: Puella Swing Top (different fabrics)
Skirt: Chelsea28 A-Line Skirt (similar)
Shoes: Mossimo Caged Rylee Heel, Target
Necklace: Anchor Sideways Pendant, c/o The Collegiate Standard
But I was playing around with this top I have and knotting it and was like… hmm, I wonder what this would look like if I knotted it super short and faked a crop top? And so I did and I actually kind of dug it. So, here it is. Who needs to buy a crop top when you can just make it out of a shirt you already own, right?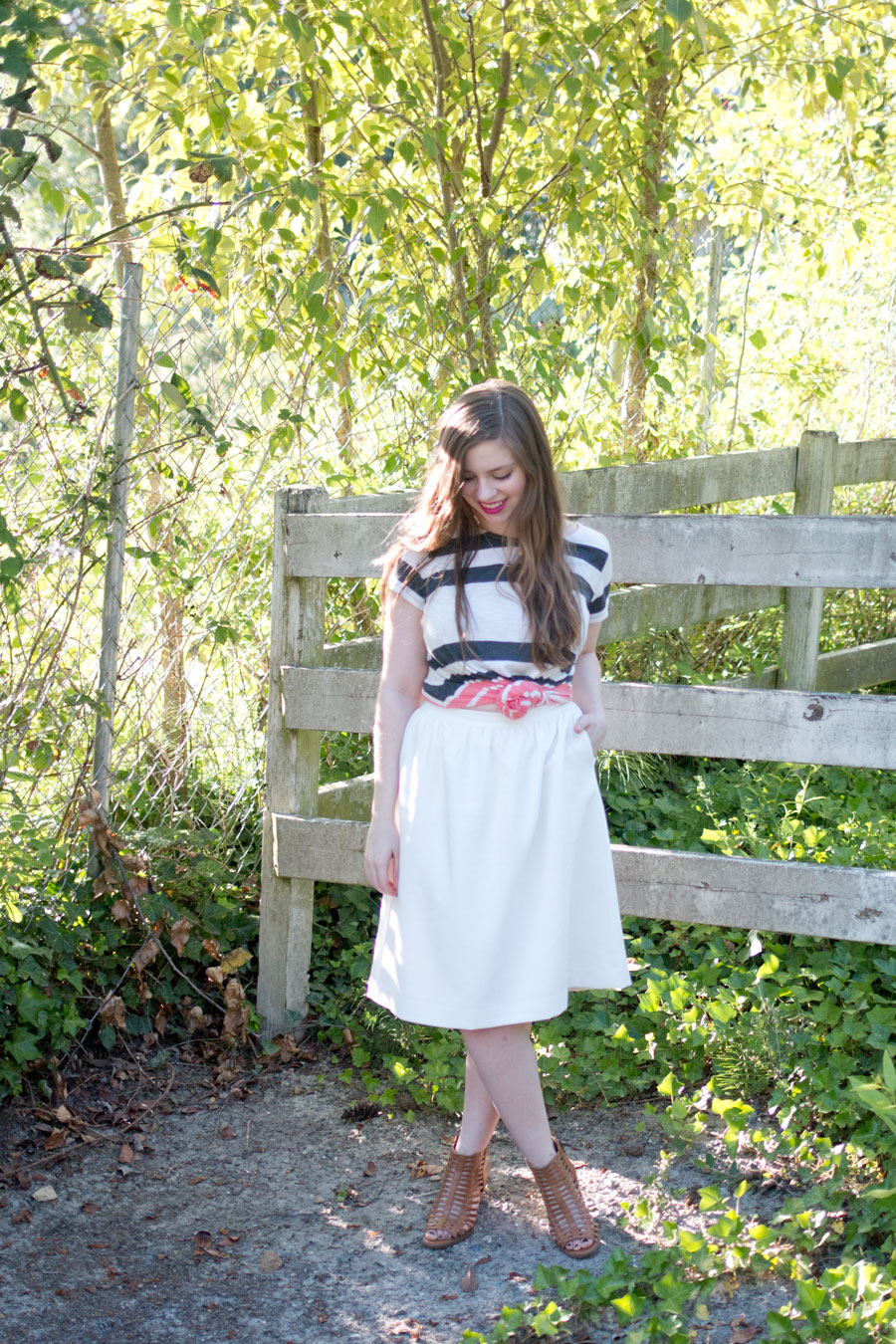 In addition to my crop top escapades, this outfit features a cute little sterling silver anchor necklace that I received from The Collegiate Standard. As some of you may know, even though I went to traditional university, I wasn't in the Greek system. I just didn't feel like it was for me, but if you were in the Greek system, you'll love a lot of the jewelry that The Collegiate Standard offers! If you're like me though, you'll probably be a bigger fan of the non-Greek pieces like this elephant ring or this pearl one.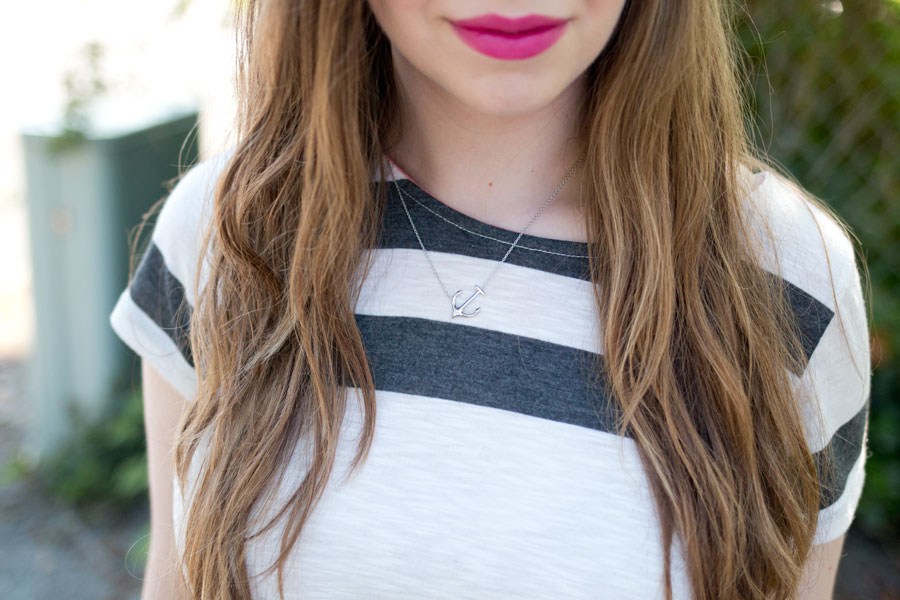 They've offered 5% off any order with code "RIGBY" (not an affiliate code) and to give one of you the same necklace I'm wearing here, so be sure to enter below! *Please note, this giveaway is open to US addresses only.
Were you in the Greek system in college? How would you style this necklace?