Disclosure: Thanks to Freshpet for sponsoring this post. All opinions are our own!

When it comes to Rigby's health, I refuse to compromise. After a few too many digestive upsets from questionable pet foods, I no longer like to take risks with his health. After all, if I'm focused on my health and working on feeding myself the best ingredients, why wouldn't I do the same for my pet?! That's exactly why we feed Rigby a nutritious, tasty, and healthy diet that's fresh from our fridge. Made with all-natural ingredients, Freshpet is pet food that I can count on and trust.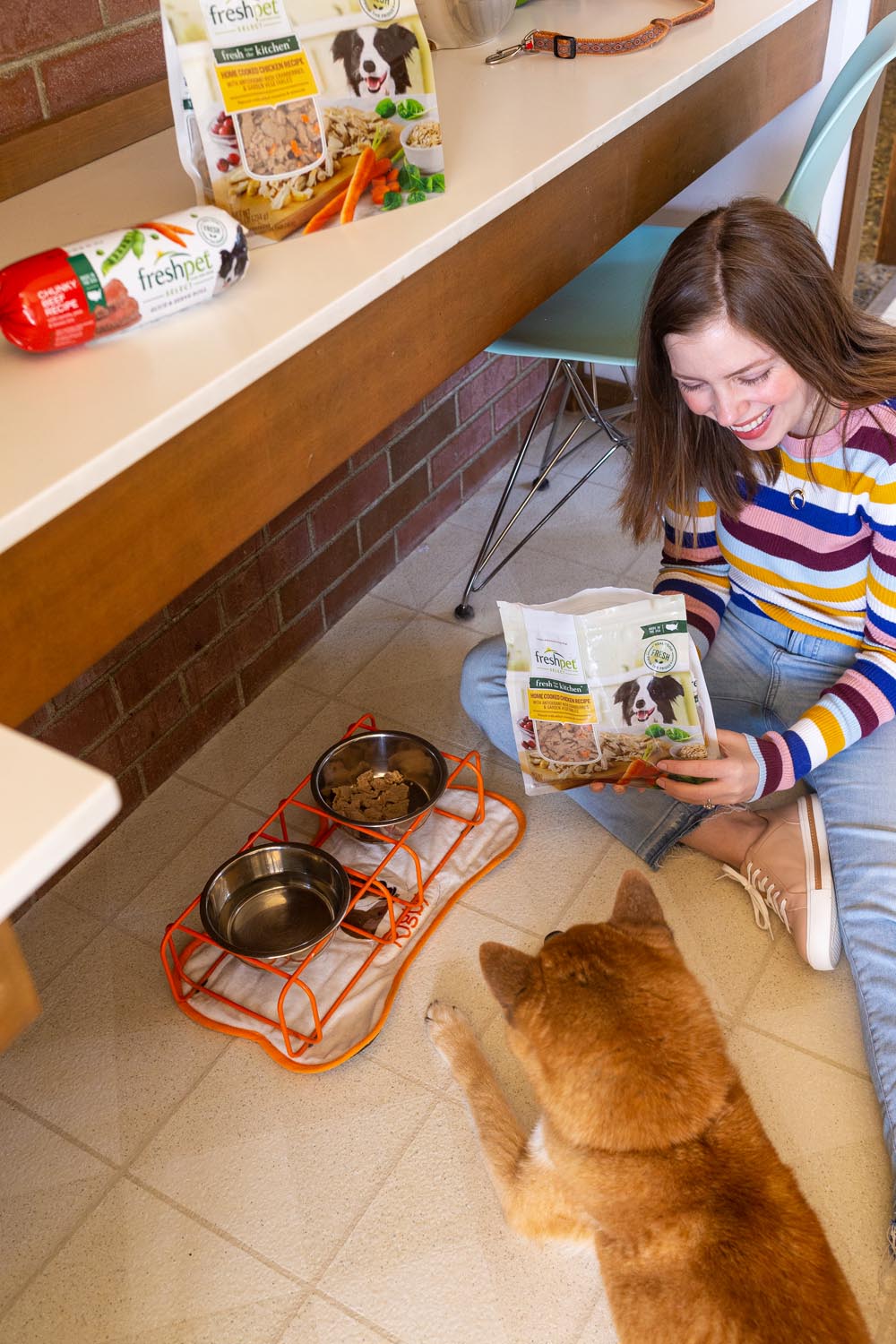 I first discovered Freshpet at our local Target. I was curious, so I did what any rational person does: I Googled the brand. I already loved that the food was clearly fresh since it has to be refrigerated and at home, and was easily accessible at one of my favorite retailers that I shop at on a regular basis.

Through their website, I learned more about the company and its ingredients. We tried out Freshpet, and have made it a part of Rigby's regular meal rotation ever since. For some of the other reasons why we love Freshpet so much, read on!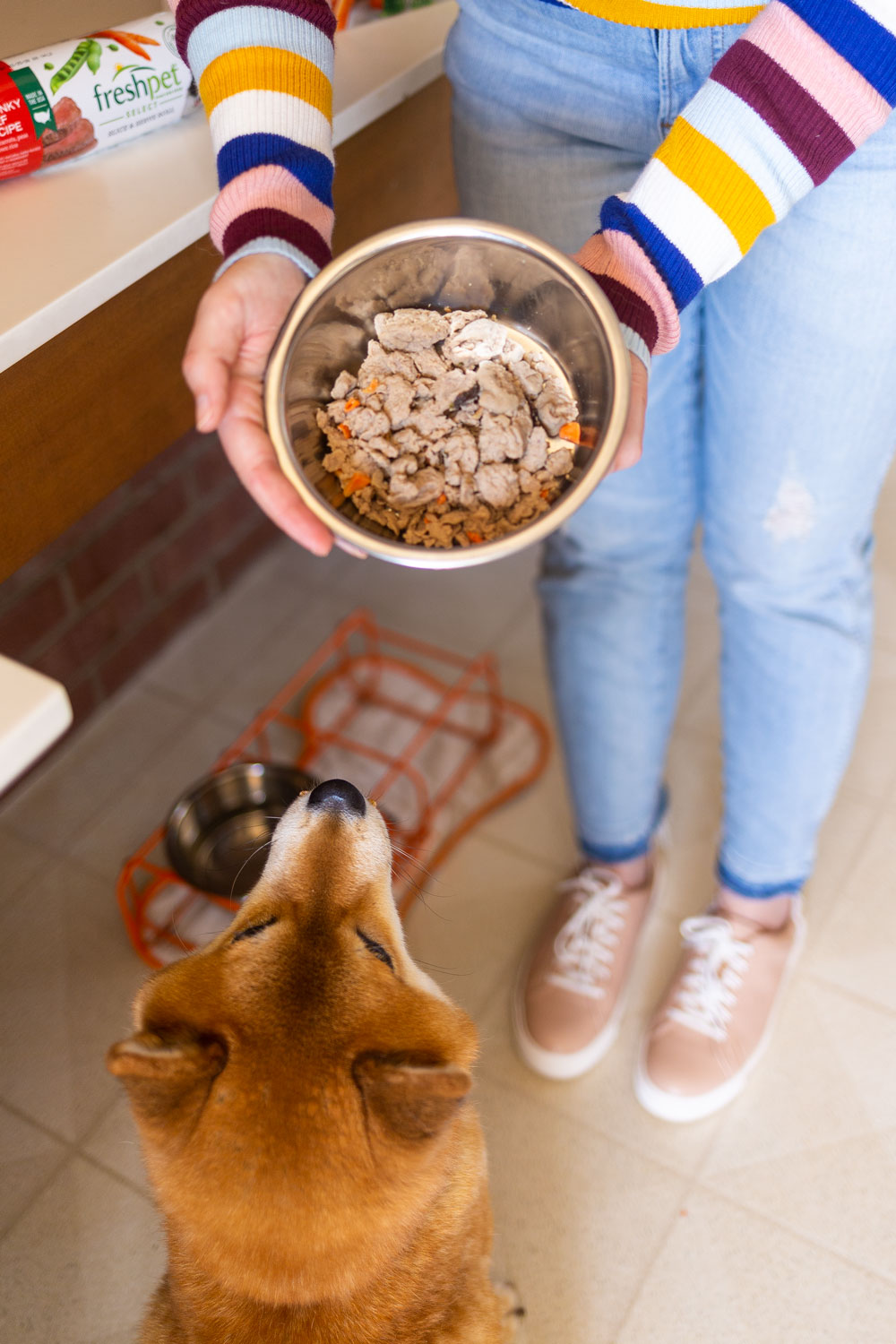 Refrigerator-fresh ingredients

Freshpet's mission is to give all pets the benefits of real, fresh food. When you open a bag of Freshpet, their mission can easily be seen. After all, the first thing you notice is visible, recognizable ingredients. Cranberries, carrots, and real meat that smell appealing to both Rigby and myself are front and center. There's no over-processed powdered meat or preservatives here! Instead, Freshpet gently cooks ingredients to lock in key nutrients.

Because Freshpet is just that, fresh, the food must be stored in the refrigerator. When it's mealtime, just zip open a bag or cut a slice from a roll for your pet! Opened food can be stored in the refrigerator for up to 7 days after opening, or can be frozen for later use.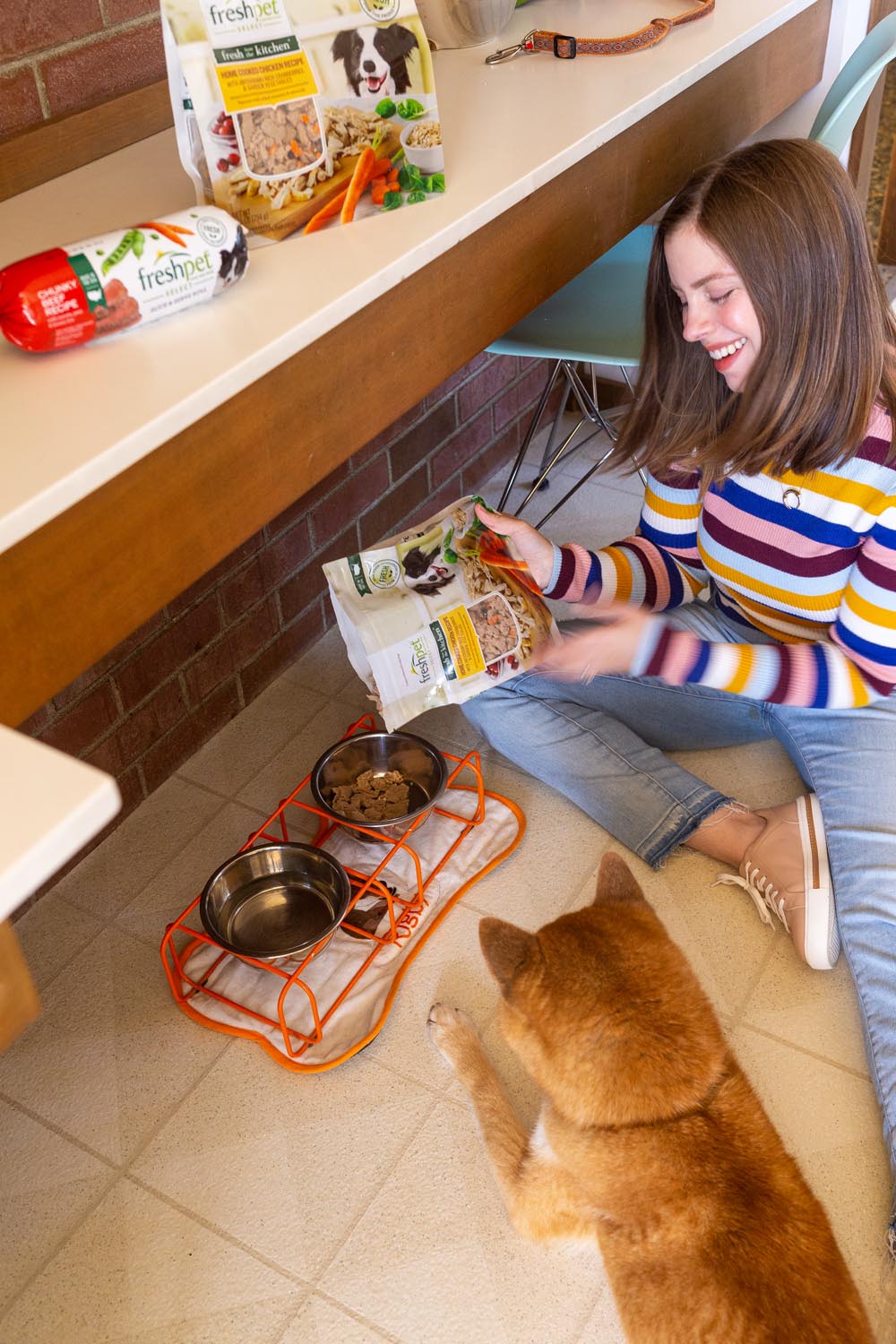 Freshpet is all-natural

Like any good pet parent, I like to ensure Rigby's food is as natural as possible and sourced from quality ingredients. Freshpet is made here in the USA in Bethlehem, PA and 97% of their ingredients are sourced from the USA and Canada. They source vitamins and minerals from outside of the USA, but I was pleased to read that nothing is sourced from China. Everything they put in their food is all-natural, antibiotic-free, and preservative-free. They never contain artificial or chemical preservatives, BHA, propylene glycol, flavors, or colors that are often found in other pet foods.

When it comes to meat ingredients, you won't find "meat meals" around here. Freshpet poultry and meat ingredients are sourced from USDA (United States Department of Agriculture) and APHIS (Animal and Plant Health Inspection Service) registered suppliers who follow all USDA regulations for safe handling. I appreciate that you can easily find this information on their website under the Freshpet FAQ section and that they focus on finding the best possible ingredients for their pet food.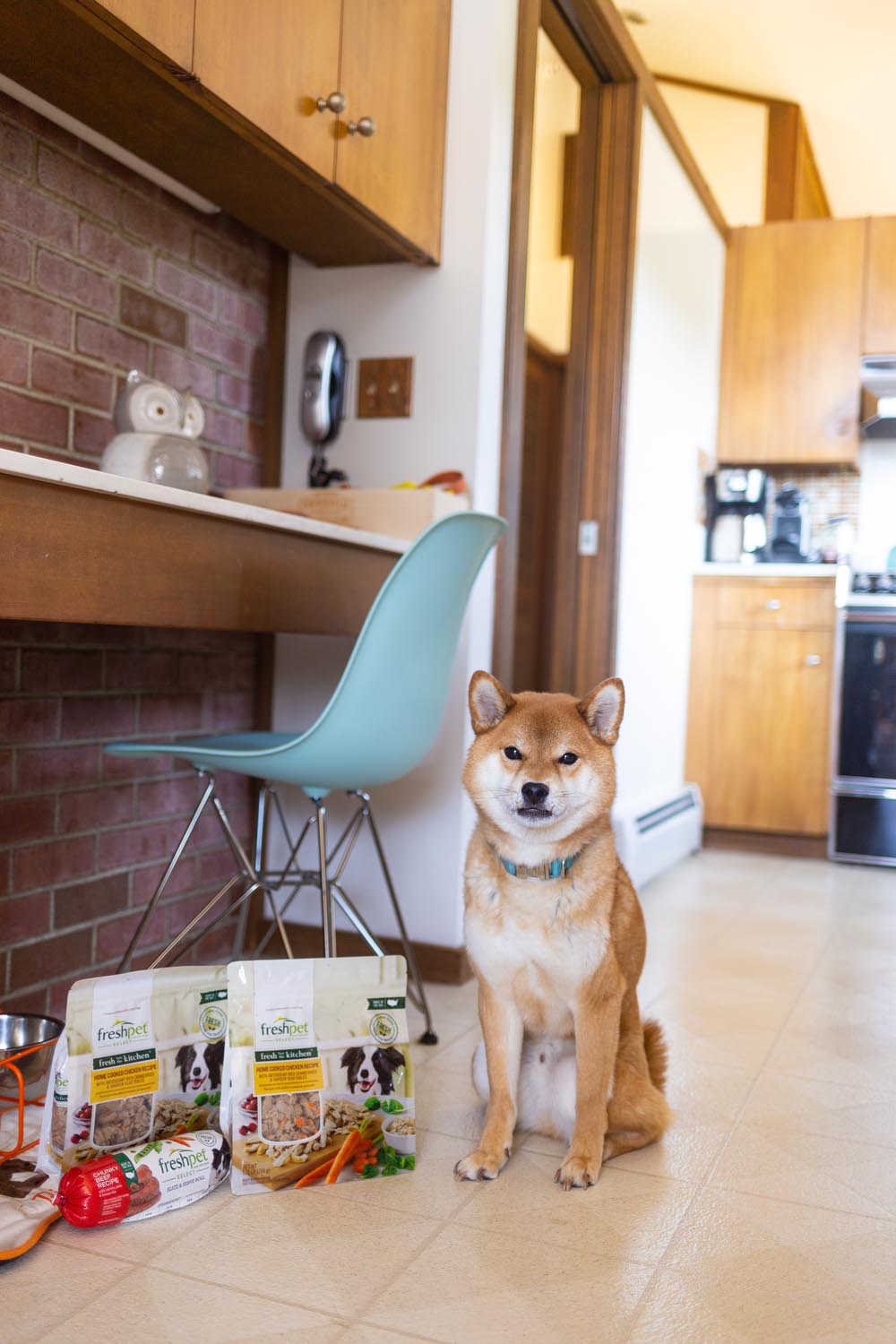 Freshpet is easy to find at your favorite retailer

While we love the fresh, natural, and healthy ingredients, Freshpet is also a great option for pet parents because of it's convenience. Pick up Freshpet food when you're at the grocery store shopping for yourself! You can often find Freshpet at your favorite grocery store or retailer located in the refrigerator at the front or end of the aisle.

Check out Freshpet products in the refrigerated section of your local grocery store! You can find Freshpet at a store near you here.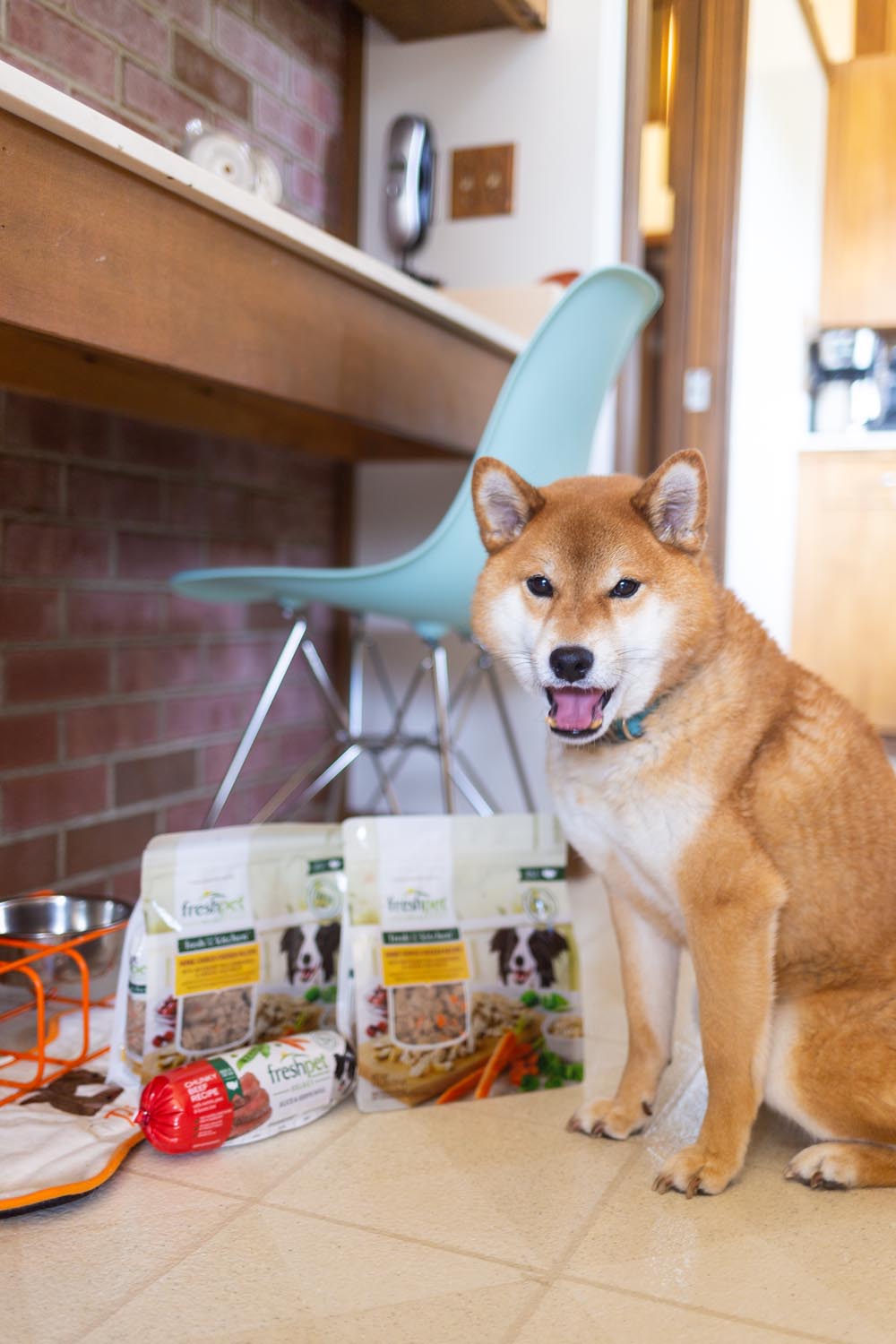 Rigby's take on Freshpet

While Rigby can't exactly tell me with words what he thinks of Freshpet, he can tell me with actions. Let's just say that actions speak far louder than his words could because he goes crazy when he sees the Freshpet bag come out of the fridge! He won't leave me alone until he gets his serving at mealtime. Sometimes, that includes some fun vocalizations to tell me I'm taking too long. As a pet parent, nothing brings me joy more than making him happy!

If you're like me and value your pet's health, I recommend giving Freshpet a try. Above all else, it's made with all-natural and high-quality ingredients. But it's a great bonus that Freshpet is also convenient to purchase, reasonably priced, and appetizing to pets, too. Fresh from the fridge, it's nutritious, tasty, and a great choice to keep your pet healthy. Visit freshpet.com to learn more!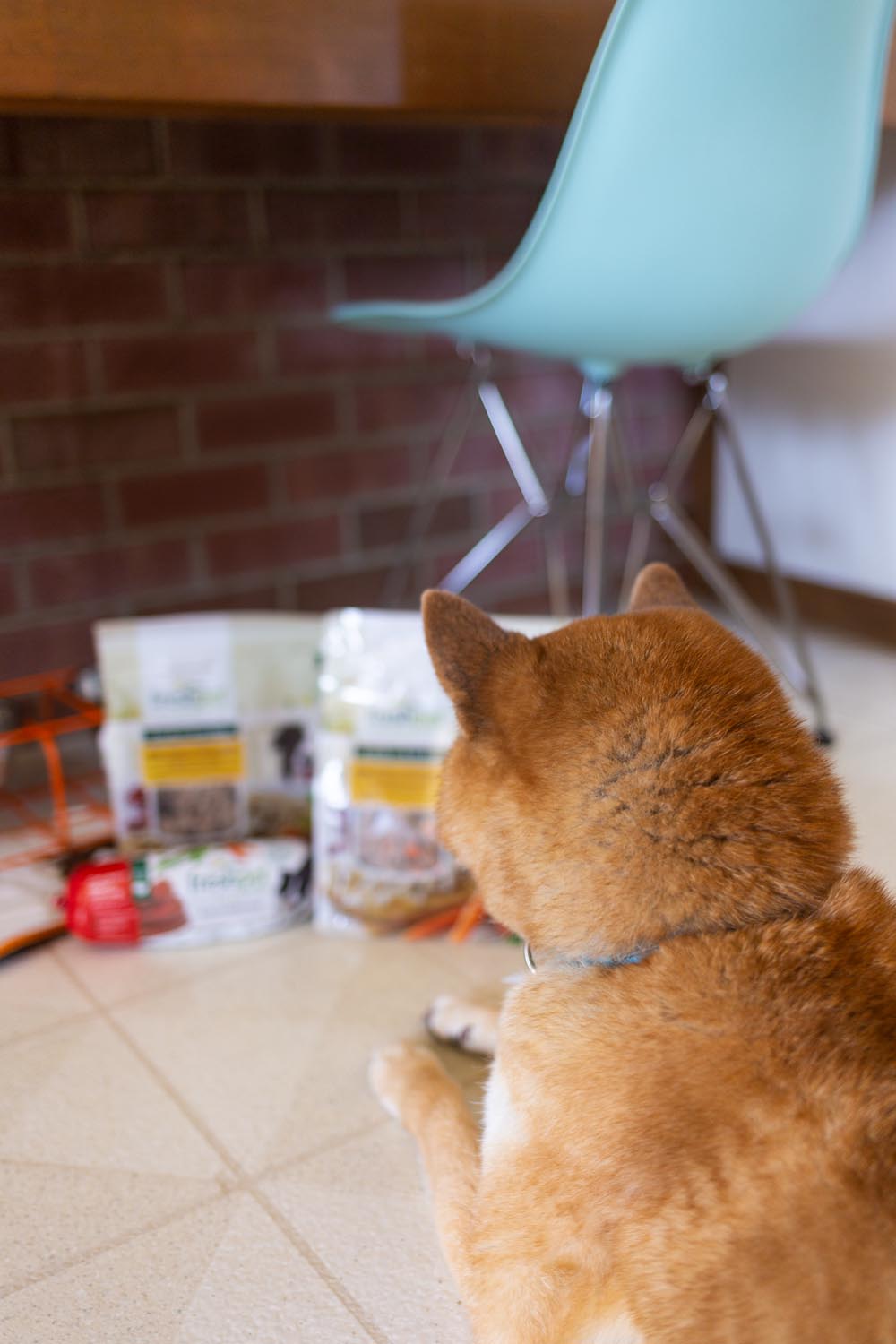 Have you tried Freshpet for your pet? What do you do to keep your pet healthy? I look forward to reading your thoughts in the comments!