We were flying home from Boston when I realized I had made a critical mistake: I'd lost my earbuds. Placed into a coat pocket, they probably fell out at some point during our travels. Without a backup pair, it was remedied by a cheap pair in-flight that sufficed, but ended up getting tangled up in the passenger next to me and yanked out a few times when said passenger fell asleep. Oh, the joys of air travel.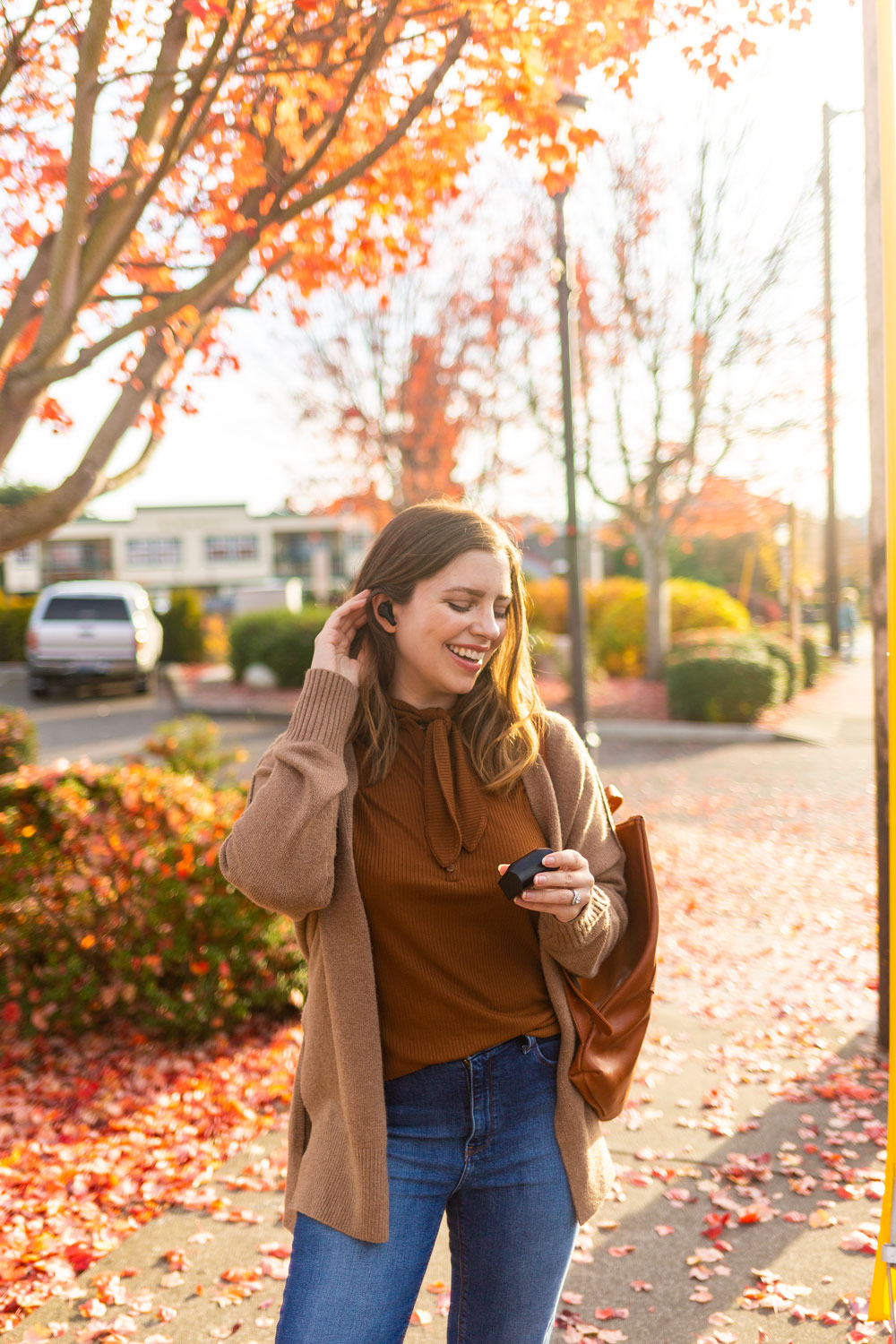 Disclosure: Thanks to Best Buy for sponsoring this post. All opinions are my own!
But what if that could be different?
After my travel mishap, I started looking into wireless earbud options that could cancel out background noise, hold a charge for a several hour long flight, and wouldn't take up much space in my bag or require a special charging adapter. That's when I discovered JLab Audio's new line up of JBuds, available at Best Buy. Boasting the title of #1 best-selling true wireless earbud for less than $100, they claimed to offer great sound, high-quality fit, and comfort. 
But do they deliver? Today, I thought I'd share my thoughts in this JBuds review, and how they have helped improve my everyday work and travel!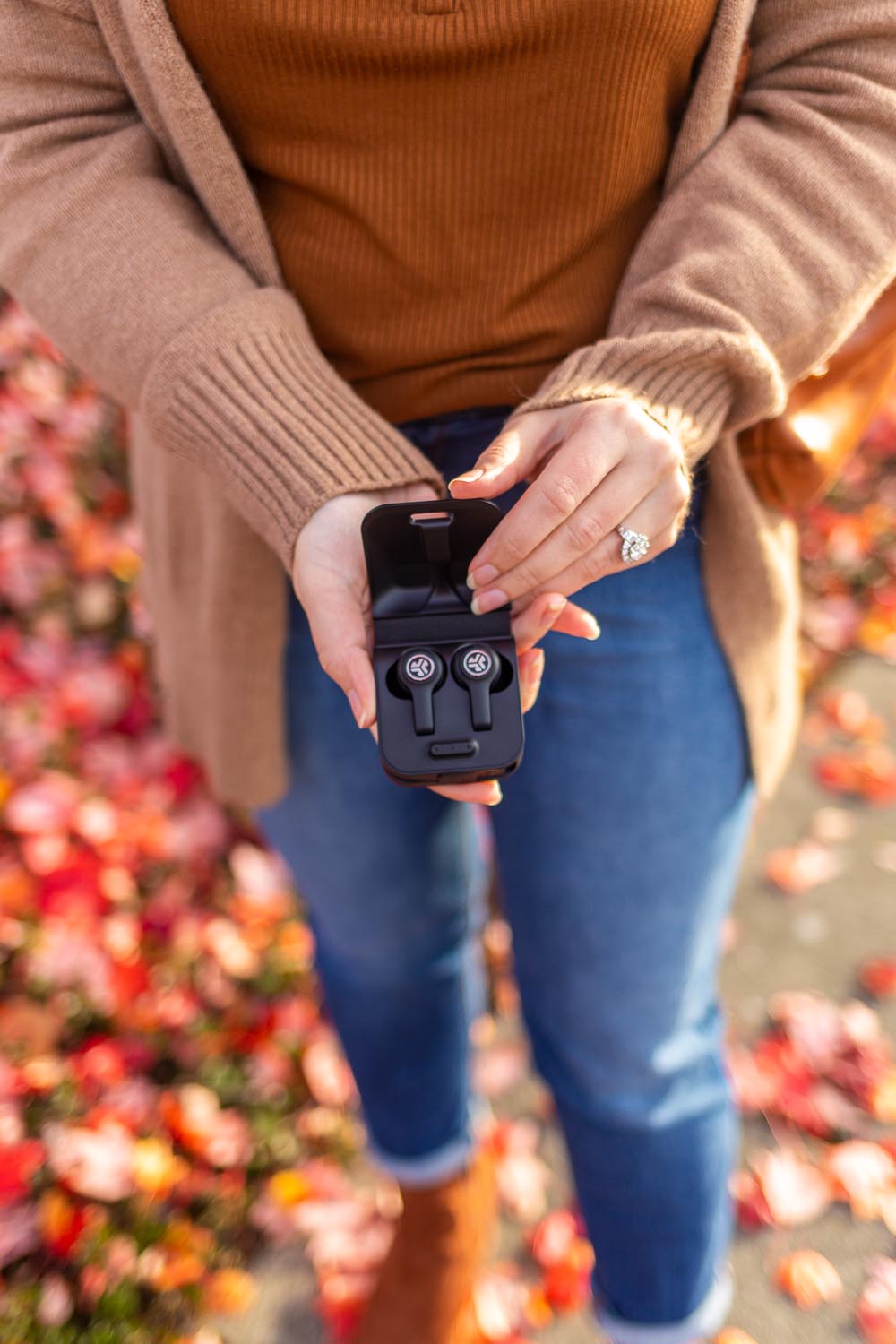 When it comes to finding the right audio options for on-the-go, there is an overwhelming amount of options. For me, I had three main criteria I was looking for in the perfect pair of earbuds: wireless, affordable, and great sound with noise cancellation. Each of these was important for a different reason. 
A wireless feature means I no longer would have to deal with tangled cords while traveling. Because I recently lost my last pair of wired earbuds, I wanted something affordable so that if they were misplaced, I wouldn't feel too terrible about it. Finally, I was looking for noise cancellation to help drown out noise while traveling or working without sacrificing sound quality! Fortunately, I found that JLab Audio delivered on each of these features and many more!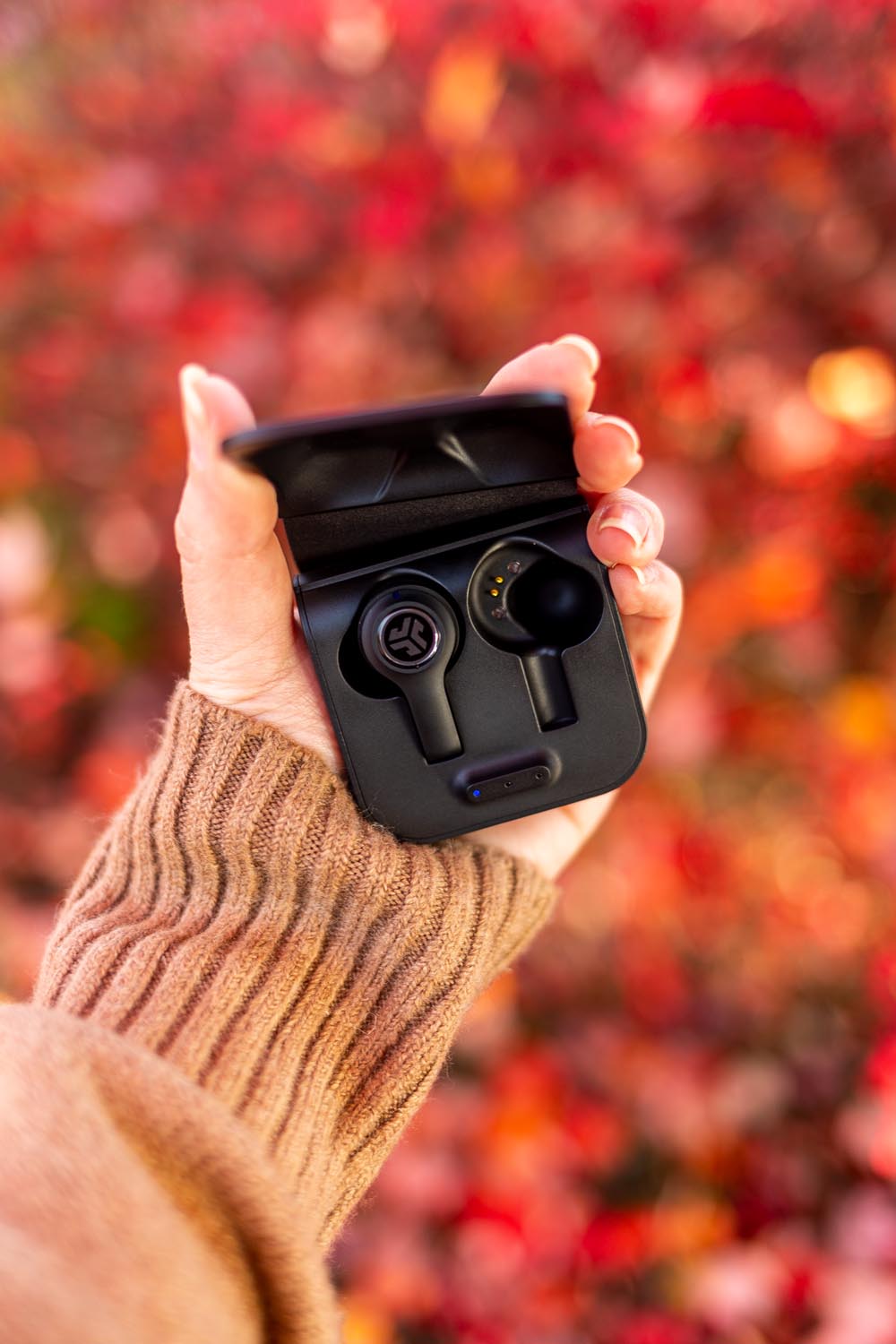 Truly Wireless Headphones
It seems like every time I travel or go anywhere, I need to pack several different types of chargers, wires, and adapters. Add headphones to the mix, and your bag can become a tangled mess! Fortunately, JLabs Audio gets it and is making our lives easier with their line of JBuds Earbuds, which are Bluetooth-enabled so you can easily pair them to your favorite device.
Not only are the earbuds themselves wireless, but the JBuds come in their own case with a built-in charger. When your case runs out of juice, just plug it into your computer or any USB 5V 1A or less output adapter. (You can find out what kind of adapter you normally use to charge your phone by turning it over and reading the small print.) Now you can easily listen to your favorite tracks, audiobooks, videos, and more without being held back by wires!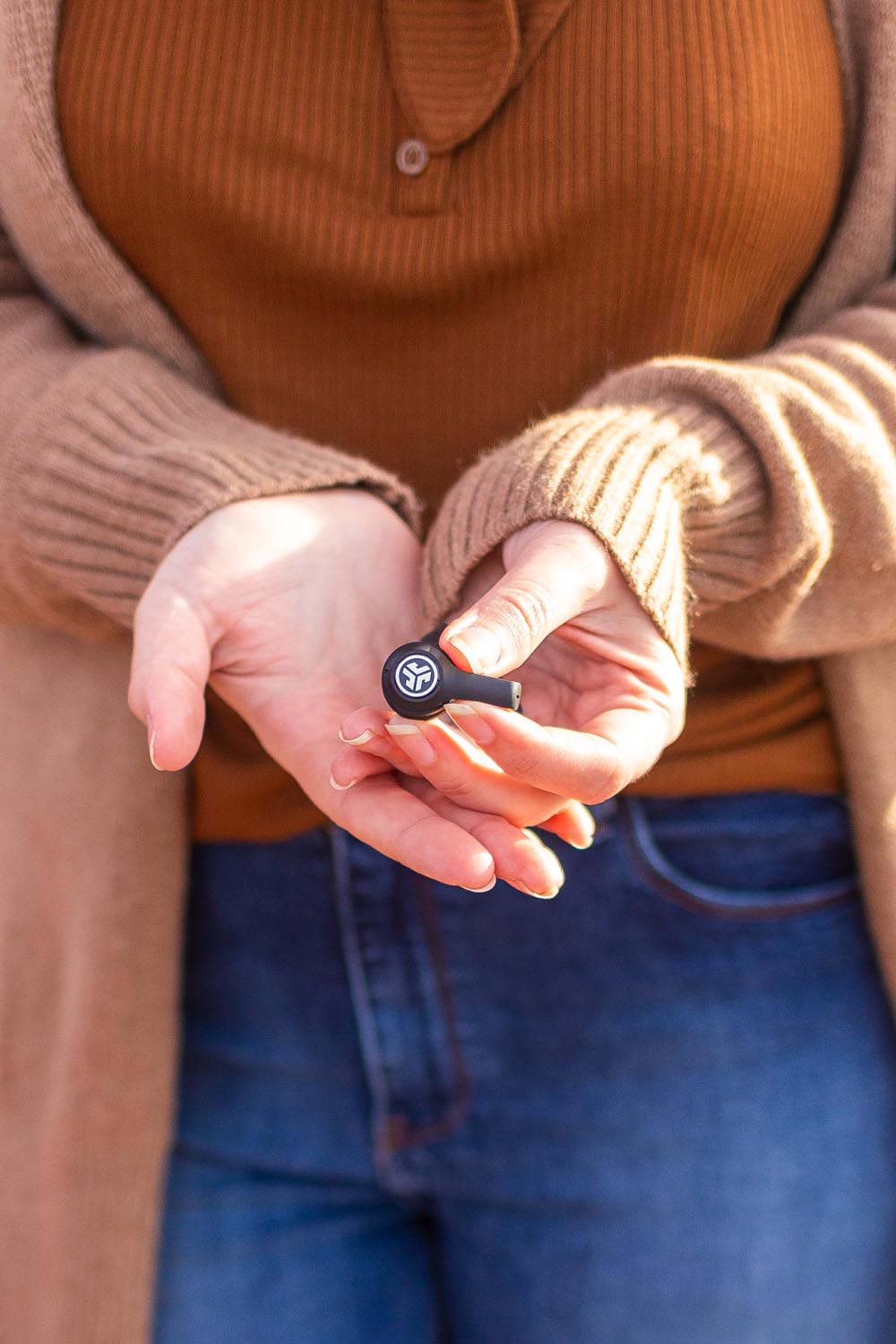 Noise Cancellation
One of the biggest perks of my job is that I can work from anywhere. The only downside? Sometimes those environments, from coffee shops to shopping malls to shared workspaces, can be incredibly distracting. I often will find myself staring off into space, the drone of the other patrons and their conversations acting as a sort of soundtrack to my thoughts.
Each pair of JBuds have what they call "Be Aware" mode that can drown out ambient background noise and activated by tapping the touch sensors on the earbud. A quick triple tap on my earbuds, allows the background hum of the coffee shop I'm in to fade out and the music (instrumental or electronic for when I write, or indie rock when I'm editing photos) to take over.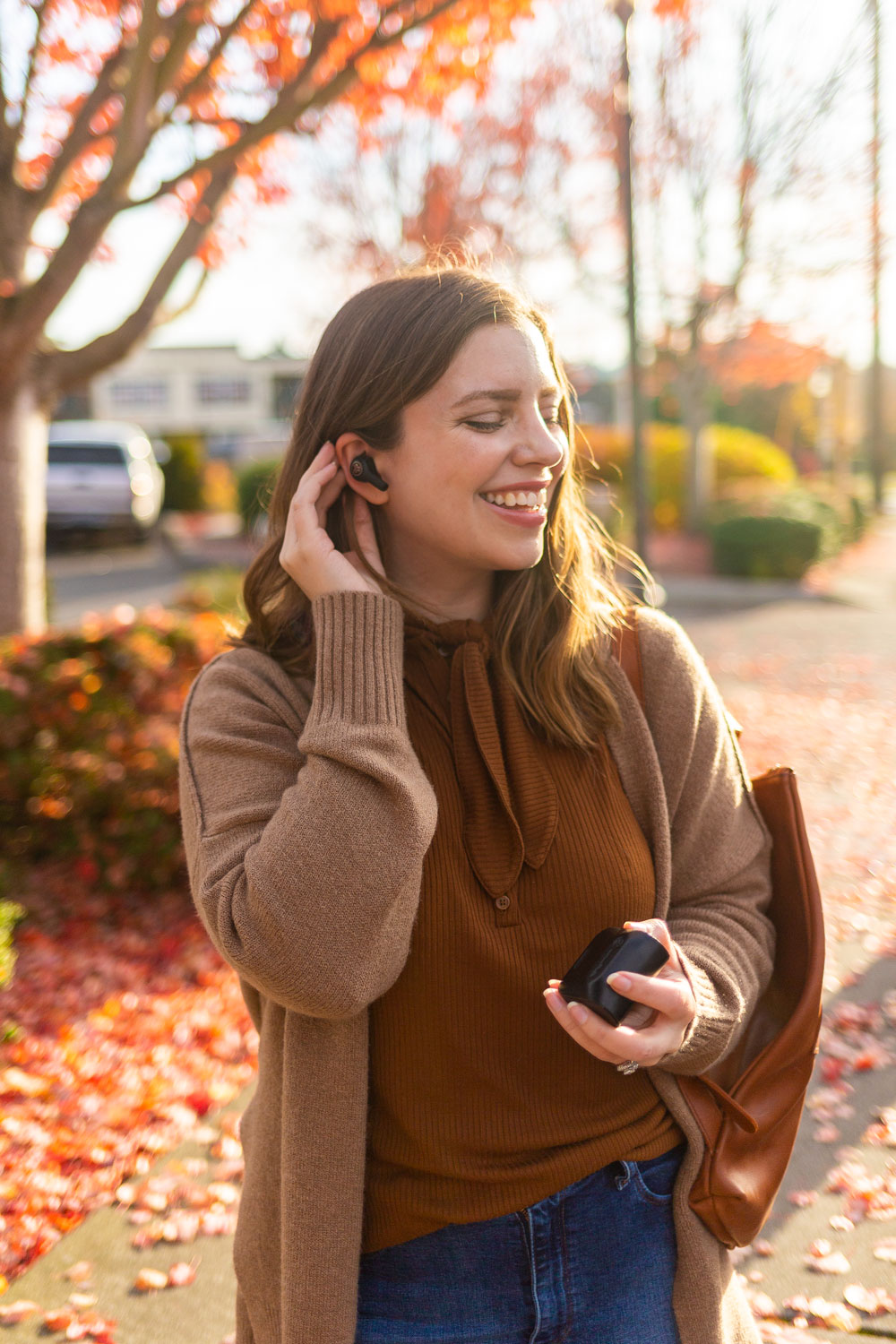 Sound Quality
When it comes to sound quality, I admit I'm not an expert. I'll take a convenient option over peak performance anyway. With that said, however, I was impressed with the clarity, tone, and output of these earbuds. With 3 EQ settings to choose from, JLab Signature with amplified vocals and bass, Balanced with even sound and no additional enhancements, or Bass Boost for amplified bass and sub-bass, there is a sound setting for everyone.
EQ Settings can easily be accessed by triple tapping the left earbud's touch sensor, and cycling through each setting. I personally prefer the sound of the JLab Signature, which gives just the right balance of vocal and bass to my favorite tunes.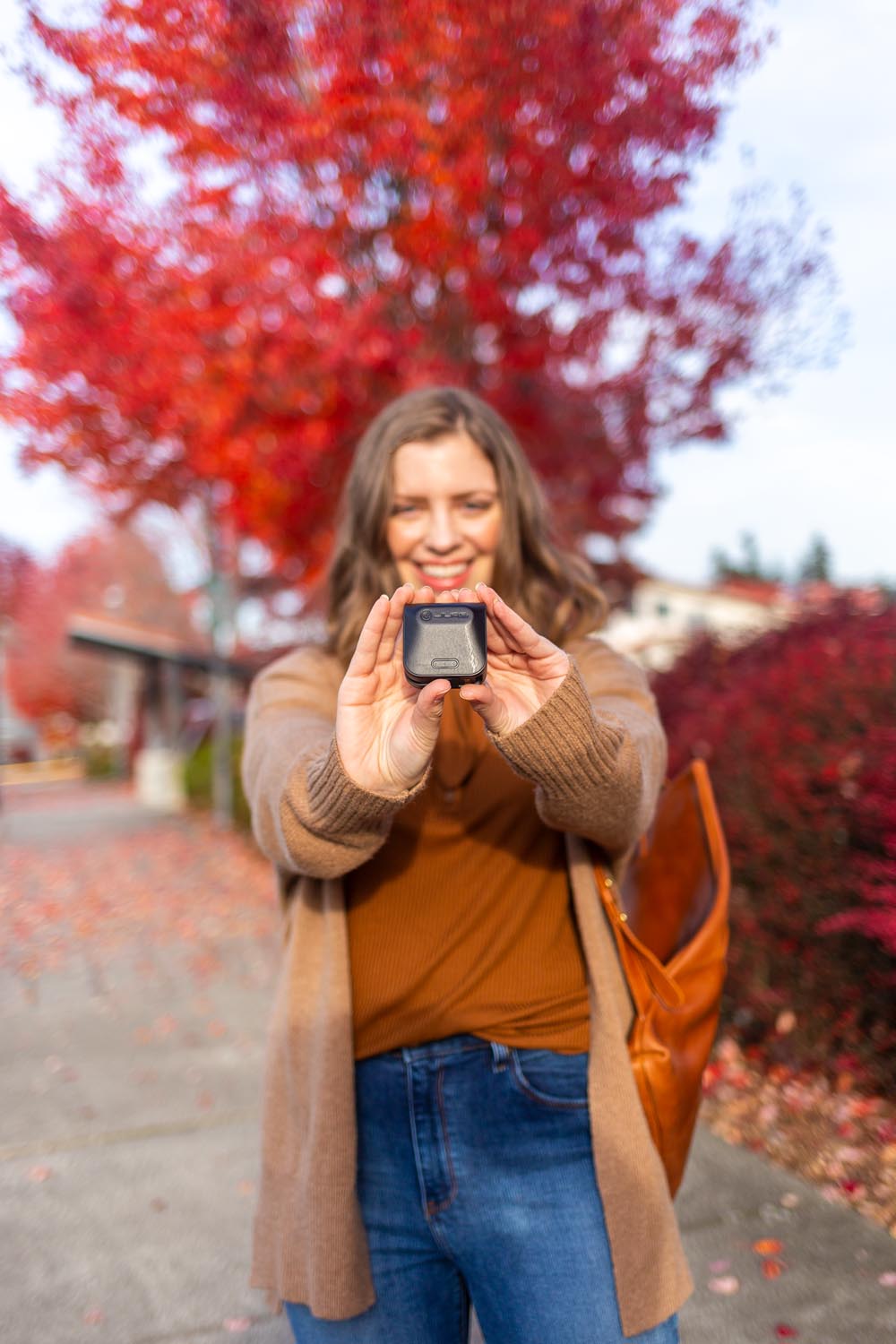 JBuds has a Model for Everyone
With three new models, JLab Audio has the perfect earbud for every lifestyle. My perfect fit is the JBuds Air Executive ($69.99), which is recommended for business and travel use. Additionally, JLab Audio also has created the sport-inspired JBuds Air Sport ($69.99). With wrap-around ear support, you can work out without worrying that your earbuds won't stay put. Finally, JBuds Air Icon ($29.99 on sale, regularly $49.99!) is the perfect everyday option. With a smaller design, it's compact, discrete, and still delivers the same great sound quality, wireless ability, and great playtime with long-lasting battery life. You can shop them all at Best Buy here.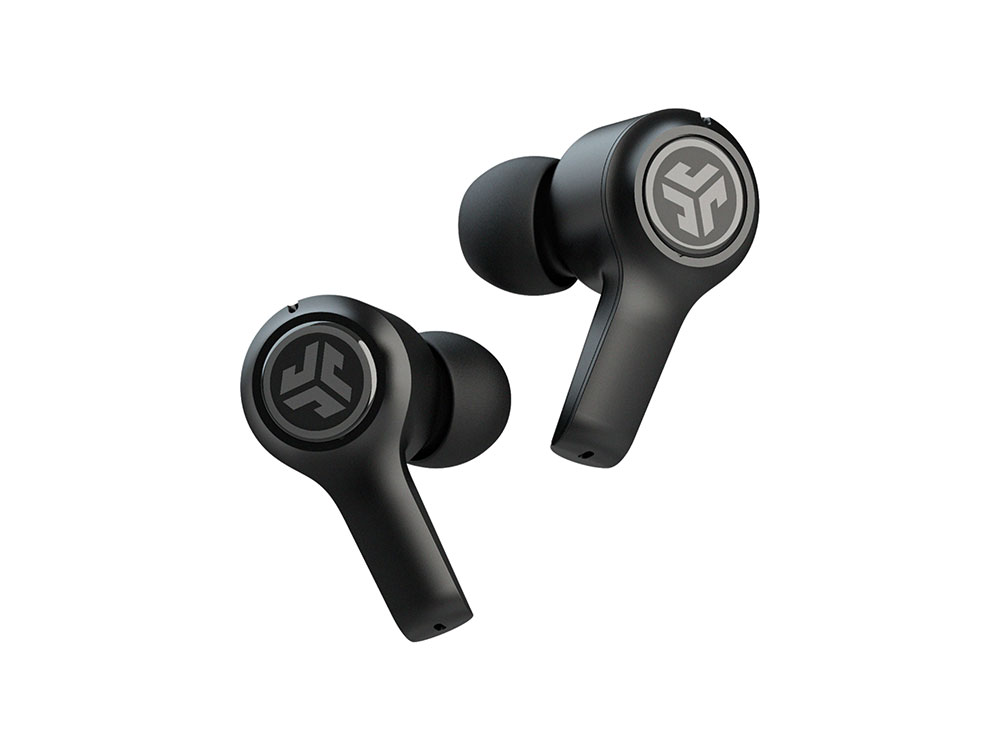 As we approach the holiday season, I can't help but think that JLab Audio JBuds would be a perfect gift for anyone on your list. After all, who wouldn't love the convenience of a wireless earbud that doesn't sacrifice on sound?! Pick up JLab Audio JBuds Air Executive, Air Sport, or Air Icon at your local Best Buy, or online here.
What's one travel must-have you can't live without? Have you tried JLab Audio JBuds yet? I look forward to your thoughts in the comments!