Holiday season have you feeling stressed? While it may be the most wonderful time of the year, it also is the busiest time of the year! Lines are longer, traffic is worse, and the hustle and bustle can have people feeling a little more on edge than usual. If you're feeling the time crunch already, then you'll love these holiday hacks to save you time this holiday season!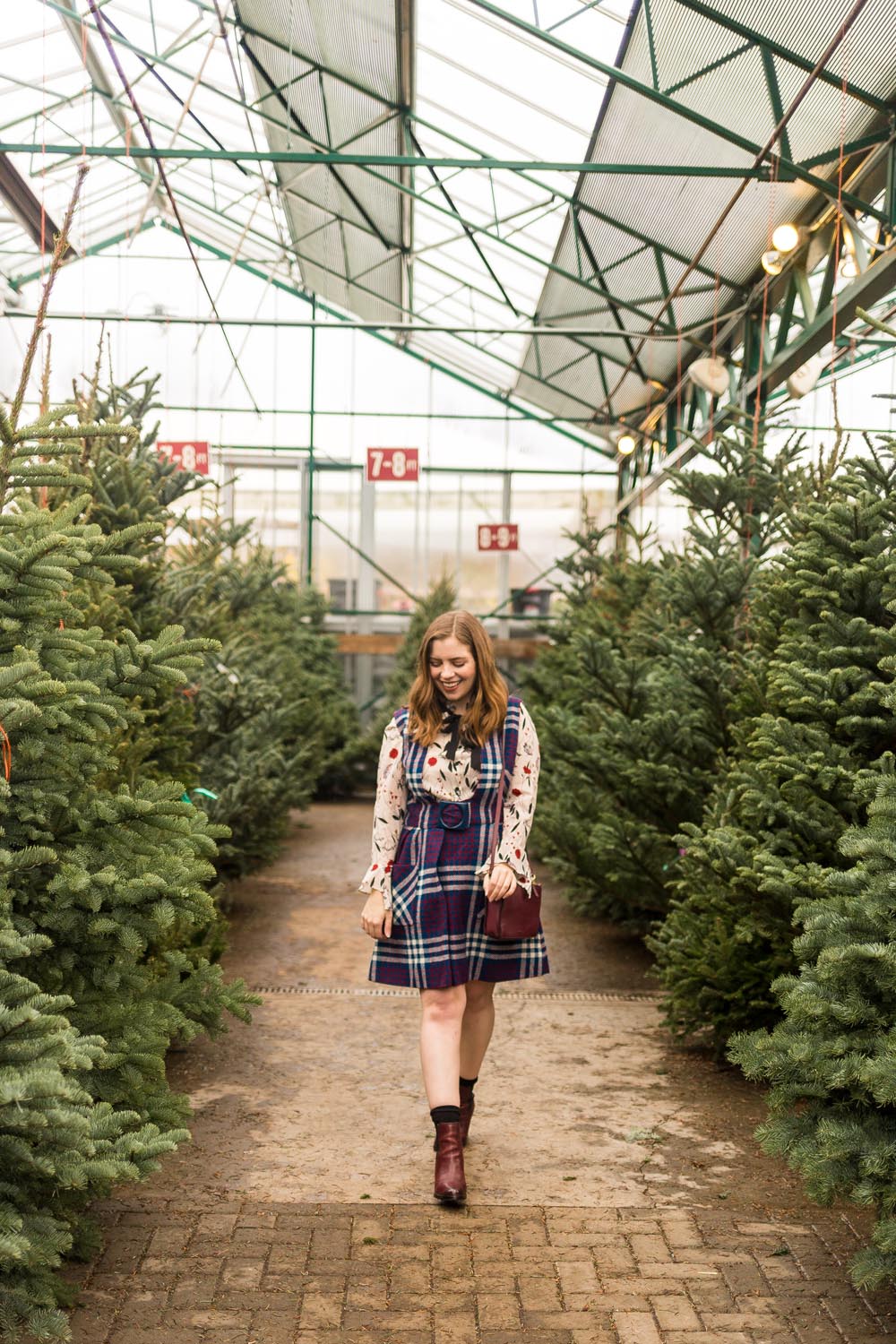 Disclosure: This post is sponsored by Autotrader however, all thoughts and opinions expressed are my own.
When it comes to the holidays, I'm fortunate in that most of my family and friends have pretty low expectations. Gone are the days of piles of gifts under the tree or having a huge itinerary of houses we need to visit. Most of our family prefers we just give the gift of time; we spend the holidays with each other at some point during the season and enjoy each other's company! Despite that, someone still has to host and cook, which typically falls on my shoulders on Christmas morning. I'm not complaining, but the reality is that cooking, cleaning, and prepping can be time-consuming and a bit stressful when it comes to crunch time!
To keep myself sane this holiday, I've learned the magic of outsourcing things I don't like or have time for, and I've learned to work smarter, not harder. Read on for my top holiday hacks to get everything done this holiday season while saving on time and not missing out on anything!
Car shopping? Save time & energy with Autotrader!
If you follow me on Instagram, then you might know over the past several months I've been having an interesting time with my car. First I had a transmission problem, then just a month later I was driving when it decided to lose power. Fun times!
With the holiday season upon us, the last thing I want to worry about is car trouble while out holiday shopping! That's why I'm using Autotrader for car buying online. If you've bought a car before, then you know how time-consuming and stressful it is. Fortunately, Autotrader recently introduced a new online tool to help car shoppers accelerate their purchase, making it quick to check it off the to-do list and saving time in the process.
When you use Accelerate My Deal for car shopping, you can structure your deal and monthly payments, a trade-in value of your current car, apply for financing, and even schedule a test drive all from the comfort of home! Once you get to the dealership, all you'll have to do is confirm the information you entered online, test drive, and finalize the paperwork. I love how Autotrader helps you spend less time at the dealership and more time doing the things you love during the holiday season!
No time to cook? Try this instead!
If you hate to cook, save time by buying a meal kit. Many grocery stores now sell meal kit options in-store in the refrigerated section. Some come with ingredients portioned and pre-chopped so all that's required is assembly and cooking, making your effort low while still eating something fresh and healthy.
Not done shopping? Finish up on December 15th!
Why? Because it's Free Shipping Day! Over 400 retailers participate in this annual online shopping day. Chances are wherever you plan to shop will be included and you can get guaranteed delivery by Christmas and save on shipping costs.
Hate wrapping presents? Here's an alternative!
If I had to pick something I hate the most about gift-giving during the holiday season, gift wrapping would be at the top of that list. Honestly, no matter how many presents I wrap, they still turn out terrible! This year, instead of fussing over wrapping paper and tape, I'm going to buy decorated gift boxes and bags to wrap my gifts. All that's needed is tissue to wrap the gift and a bow for on top. Plus, gift bags and boxes are both easily reusable so hold onto them once opened for use next year!
Don't have time to wait for a gift to ship? Use in-store pickup!
If you're in a rush to get a gift for the holidays, opt for in-store pick up instead of waiting for it to be delivered. You'll skip the long lines at checkout and having to deal with the majority of crowds. Plus, if the retailer happens to price match, don't forget to pull up the deal on your phone when you pick up. Often, they'll be able to refund you the difference right on the spot without having to wait in another line!
Need a holiday outfit in a pinch? Rent it!
For several years I'd find myself spending hours at the mall trying to find the perfect holiday outfit each year. Often, I'd come home frustrated and just order something online, crossing my fingers it would fit and oftentimes, never wear it again.
A better solution? Renting an outfit! There are so many options to rent outfits, from Rent the Runway to Gwynnie Bee to Armoire and more, that there's no reason to spend hundreds on a special dress. Many of these services are subscription-based, meaning you can rent multiple pieces throughout the month for one flat fee. It's super convenient if you tend to need multiple outfits over a period of time, do a lot of traveling or attend many special events.
Not feeling the holiday spirit? Outsource your decorating burdens!
Hate hanging holiday lights? Not feeling like hauling a tree home this year? With the rise of technology, there's an app for that! I know our local NextDoor was brimming with people offering to come to hang holiday lights or put up decorations for neighbors for a reasonable price this holiday season.
Low on time and space in the kitchen? Prep early!
The first year I hosted Christmas brunch, I knew I was going to be limited by both time and space in our tiny condo kitchen. I didn't think I'd have the time I'd need to get everything finished and out of the oven at the same time, so I cooked some dishes so all I had to do was reheat them.
Quick cooking dishes that wouldn't take long in the oven were either prepped in advance and stored in the fridge with saran or aluminum foil, and longer dishes were cooked and then reheated in the oven the morning of. Because cookies and sweet treats often stay fresh for days, I prepared these ahead of time as well. When they were finished, I allowed them to cool and then placed them in an airtight container until the holiday festivities. Another bonus? You'll be able to better spend your time with loved ones and not spend the whole holiday in the kitchen!
Heading to several holiday parties? Always have host gifts on hand!
If you find yourself being invited to party after party, a smart thing to do to save time is to buy host and hostess gifts in bulk. I like to always give a bottle of wine, or if they're a new homeowner, something unusual or unique for their new house. I typically always have an extra bottle of wine or two that would be appropriate for gifting on hand, but depending on the person, you might want to have a few different options.
A few other quick and easy gift ideas for a host or hostess are:
Coffee
Local honey
Wine
Candles
Unique kitchen gadgets
Home fragrance
Mugs
Small pots for plants
Forgot something at the store? Use a delivery service!
One of my favorite hacks? Skipping the grocery store by paying someone to shop for you instead. Many grocery stores now work with online delivery platforms to offer low-cost and sometimes even free grocery delivery. Others offer parking lot pick up, where someone has put together your entire order and brings it right out to your car. Whichever you choose, if they allow, don't forget to leave a nice tip!
Not into shopping? Skip the gifts and give back!
Years ago, Dave and I realized that buying presents for each other not only was time-consuming but also unnecessary. Not that we don't like showing each other that we care, but we just end up buying ourselves whatever it is that we need/want all year long, it just seems wasteful to buy each other things during the holiday season. Instead, we started buying gifts for children in need from giving trees hosted by charitable organizations. We each get the opportunity to participate in holiday shopping during the season, but there's less pressure since we're doing it together and having fun shopping for kids clothing and toys. Bonus? No wrapping needed, as the organizations take care of that part!
If you want to skip shopping altogether this year, give a gift in your recipient's name to their favorite charity!
Under a time crunch? Turn off your phone!
If you have to get something done by a certain time and you find yourself doing everything but that task, turn off those distractions! Sometimes when I have a deadline and I can't focus, I'll remove myself from the distracting area (like taking my laptop into a different room). If that fails, I'll shut off my phone/web browser so all I can do is focus on that task. When all you can do is look at that one task in front of you, you'll be more likely to get it done quick so you can get back to the things you enjoy!
Feeling stressed? Take time for self-care!
You'll be much more effective at getting things crossed off the to-do list if you also make time for yourself. I know I'm much more productive when I'm not run down or overwhelmed with tasks. That's why I try to incorporate self-care into my daily routine. I take breaks from work frequently so that I can be more creative throughout the day, I take a nice warm bath every other day, and I treat myself to something small like a piece of chocolate when I complete a task that I've been dreading. Whatever self-care hack works for you, use it during the busiest time of year!
As we get into the thick of the holiday season, I hope these hacks will help you have a magical holiday season. Don't forget to take some time for yourself to do the things you love, and don't be afraid to outsource the things that you don't want to do. And if you're planning on embarking on a new car journey, don't forget to check out Autotrader. They'll be there to help you save time (and money) without the hassle during the car buying process!
What time-saving hacks do you use during busy times of the year? Do you have any surefire tips to beat the stress or overwhelm that sometimes comes with the holidays? I'd love to hear about it in the comments!