For all of you non-bloggers and non-reviewers who want free books, this is your post. I get a LOT of free books with no strings attached through… email newsletter subscriptions! I've compiled a list of the 7 that I'm currently subscribed to, plus a few bonus ways to get free or heavily discounted books.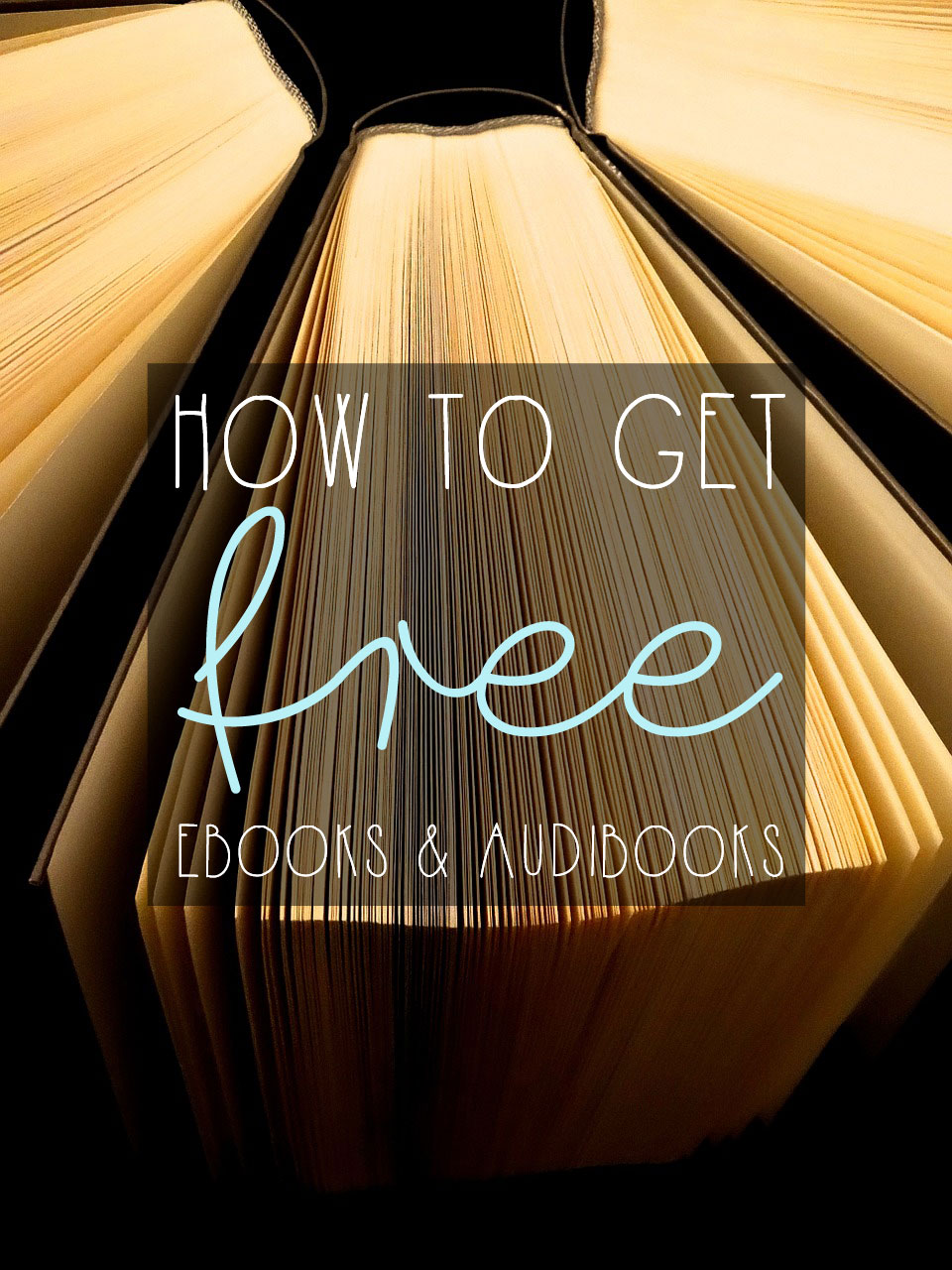 How to Get Free eBooks
BookGorilla: Probably my favorite newsletter subscriptions for books… because it's crazy long. I generally don't check it every day or scroll through the whole email, BUT if you're in the mood for some free or cheap books this is the one to get. When a book's price goes back up, the photo automatically grays out so you know to not bother clicking through to an expired deal.
Book Bub: This is a short and sweet email newsletter, typically focusing on about 3-5 free or discounted books a day. It's broken into categories, so I tend to mostly get Teen/YA, Women's Fiction, and Bestsellers sent to me.
BookShout!: I'm new to BookShout, but so far I'm liking what I see. Every day there is one free eBook highlighted, and there are 4+ other books that are either free or heavily discounted. Today's free book was by Brenda Novak, and one of the other discounted picks was one of my favorites, The Immortal Life of Henrietta Lacks for $1.99. They usually direct you to purchase through their website, but I've figured out that you can just search Amazon and generally they are priced the same. ;)
Riffle Select: Riffle has a great selection of books I've actually heard of. Free books are a bit less common because they tend to send over books I'd actually read. Today's newsletter had some great deals, for instance Before I Fall was on sale for $1.99 and The Fault in Our Stars was $2.99.
Lendle: The concept of Lendle is to borrow and lend books to other Kindle users for free. I've never taken advantage of this, instead I subscribe to their newsletter for the discounts. I tend to find that I've heard of fewer authors on Lendle, but because they're selected by their editors I imagine they are careful to add books to their newsletters with higher ratings than some of the other options. I don't see as many free books, but definitely deeply discounted ones.
Book Elixir: I just signed up for this newsletter last month and so far it's not my favorite. I haven't found any books that really suit my taste, but I'm hoping since it's new that improvements are on the horizon.
NoiseTrade: I used to use this to find new indie artists and bands, but they introduced up and coming authors last year. They have an entire selection of free ebooks and audiobooks to choose from. If you really enjoy it, you can always leave the author a tip too.
Other Options:
Amazon Prime: Are you an Amazon Prime member? Remember to check your email every month for a list of 4 books – you get to choose 1 (or recently 2) for free!
Audible Daily Deal: Since these are never free, I feel like this doesn't count. BUT if you're an audiobook fan, you can get some stellar deals with this daily email. I think my favorite Daily Deal was Breakfast At Tiffany's for $1.95 and Mockingjay for $3.95. (To make sure you get these emails, sign into your Audible account, click on Account Details, then under Preferences on the right-click on "Manage Daily Deal Email Subscription".) Also, last holiday season they did offer a couple of free holiday classics which was fun.
Hopefully a few of these are new to you and will help you score some free eBooks and audiobooks with no strings attached!
What's your favorite way to grab free eBooks or find discounts on them?