I had the opportunity to try out the new KISS InstaWave Curling Wand through a promotion with BrandBacker. Being curling inept, I thought this device would be perfect for me.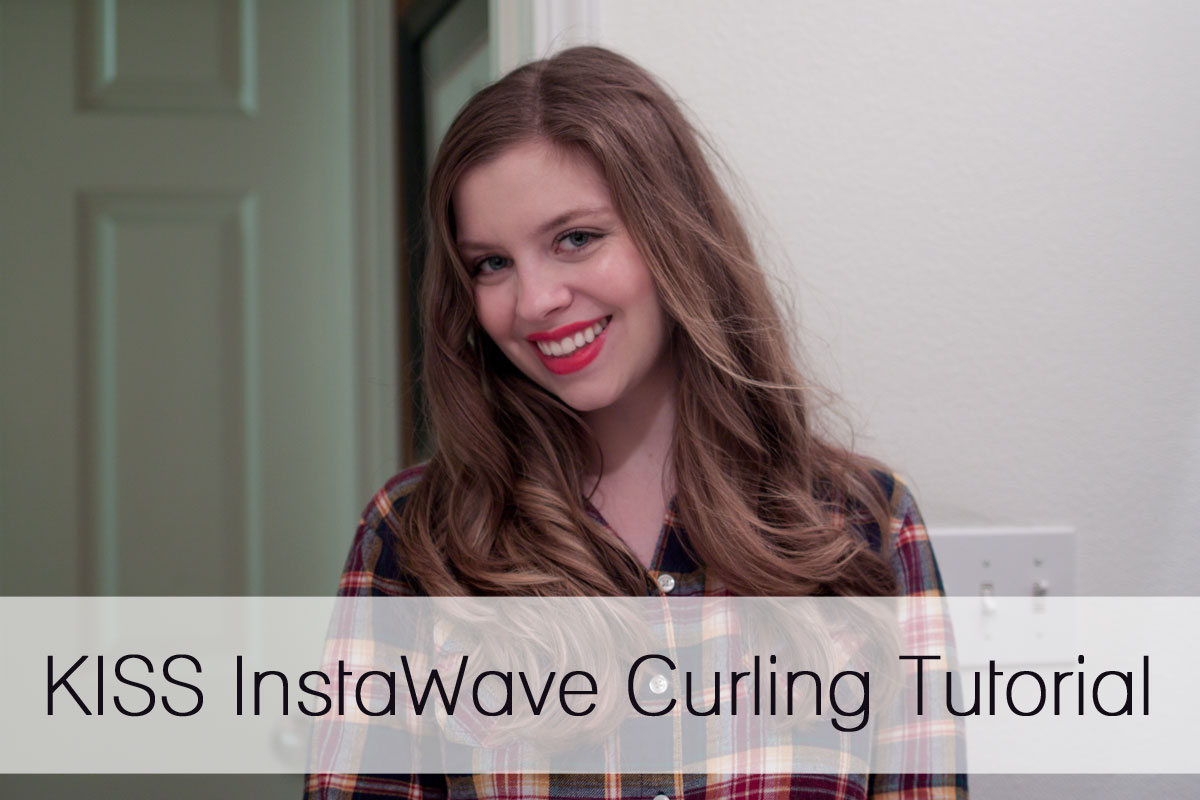 I was totally right. This wand seriously rocks. There's basically no chance of burning yourself (And I have… many, many times using a traditional curling iron) and I can curl my hair in about 5-10 minutes depending on how much of a perfectionist I choose to be. ;) I also have yet to get my hair stuck in this thing. I was seriously paranoid about it, but it seems to be basically impossible to really get it tangled in there. Trust me, I've tried. (Okay, not intentionally, but I have on occasion got a little overzealous with how much hair I try to curl at one time…) 
Anyways, I thought I'd share my review and tutorial in video format, so you could see how the device actually works.
How to Get Perfect Curls with KISS InstaWave
Supplies needed:
– KISS InstaWave Curling Wand, c/o
– Thermal Protectant
– Light Hairspray
– Clips
Quick Tips:
– KISS InstaWave is a fully automatic tangle-free curler that instantly creates beautiful curls
– Easy for anyone to use, from any angle, with any hand
– Features a Curl Dial with left/right curl directions
– Automatically shuts off after 90 minutes
– 2 heat settings with a low/high switch with a maximum temperature of 420
– Switch between curling right and curling left to create the most natural-looking curls
What's your favorite hairstyle to create?