Disclosure: This post is sponsored by Oikos Oh! but the content and opinions expressed here are my own.
When it comes to getting things done, whether that's chores around the house, work, or just a personal project, I've found that I'm most motivated when I set goals and reward myself. It doesn't have to be a big goal or even a big reward. Something small to tell myself "job well done!", and keep up the momentum for my other tasks that day.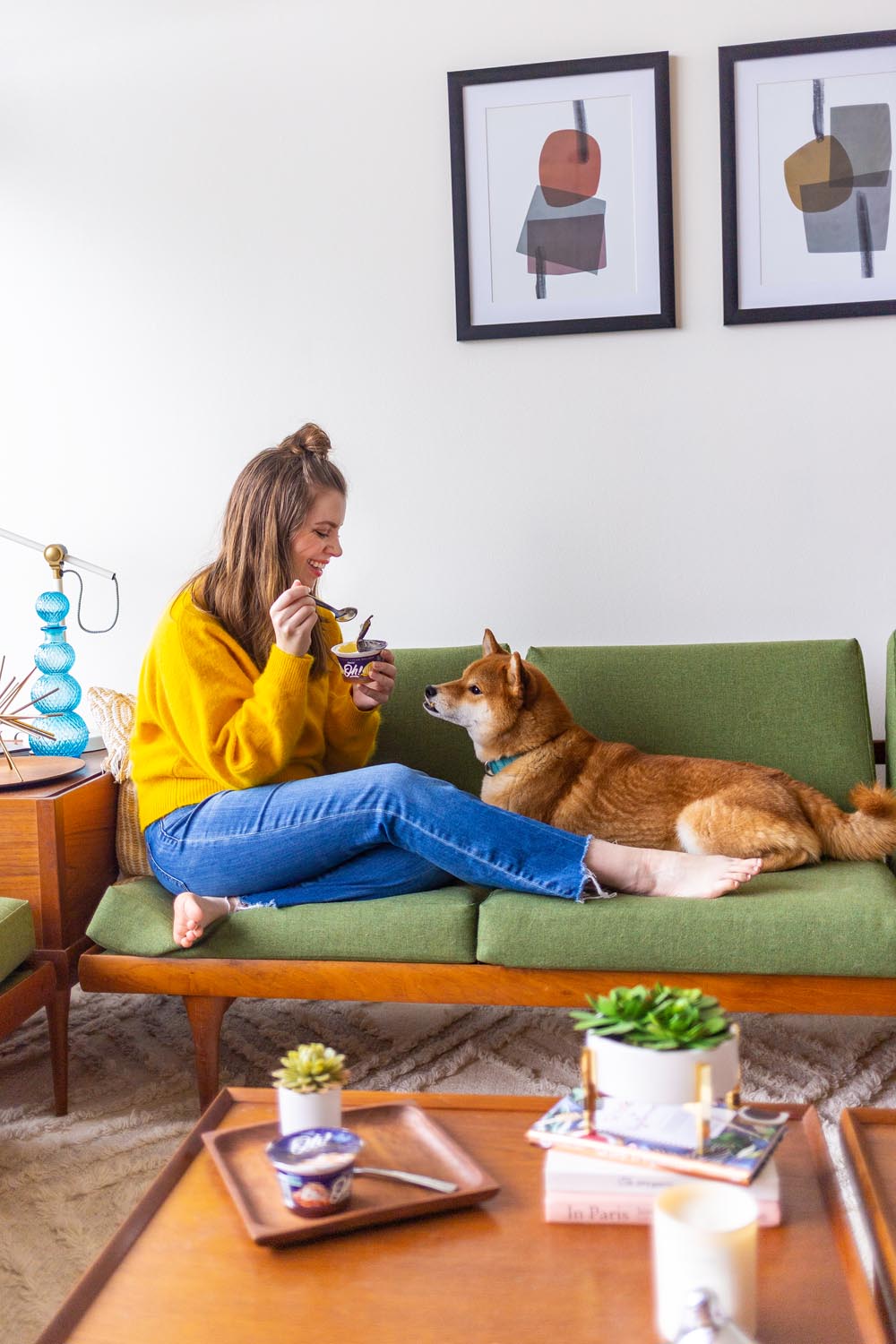 Today I thought I'd share some of my favorite ways of celebrating checking things off the to-do list and boosting my creativity when I get in a rut. These ideas are all simple, budget-friendly, and won't derail you from the rest of your day ahead!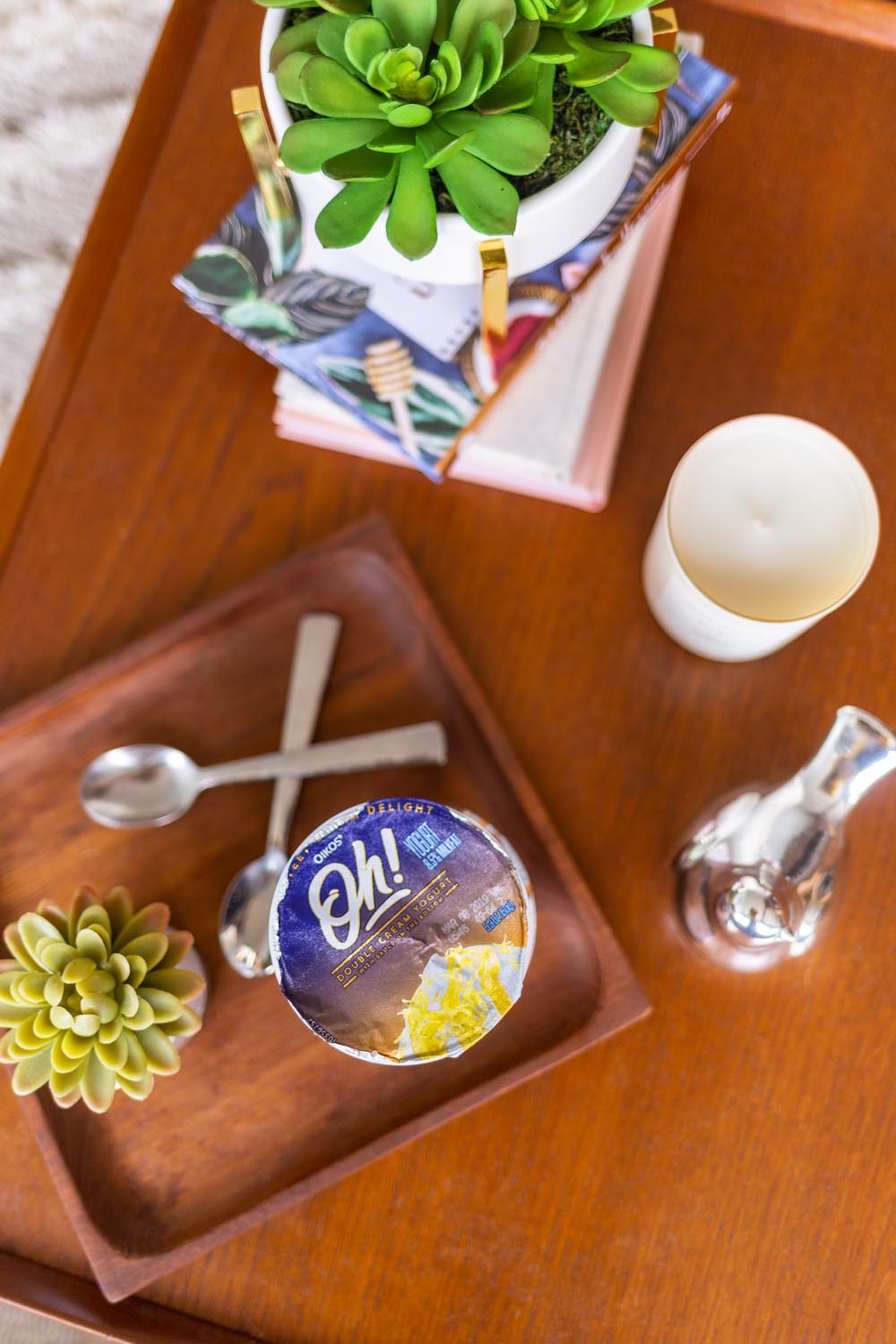 Take a moment with Oikos Oh!
I don't think it's a big secret that I have a huge sweet tooth. Give me something sweet, and I'll be a happy girl. That's why I'm so excited to have discovered NEW Oikos Oh! Double Cream Yogurt. With flavors like Salt-Dusted Caramel Creme, Lemon Sweet Cream Delight, Magnificent Mixed Berry Rhubarb, and Honey Drizzled Blueberry, there's something for every taste bud.
The delicious flavors are great for celebrating crossing something off your to-do list, taking a little time for yourself any time of the day, and indulging in something creamy and sweet. I love digging into the Salt-Dusted Caramel Creme flavor, which has a hyper indulgent salted caramel flavored sauce at the bottom. The Lemon Sweet Cream Delight is also delicious! The double cream yogurt makes for an out-of-this-world, luxurious experience that is unique and hard to find.
Find a cozy spot, take a few minutes, open the lid of your Oikos Oh! Double Cream Yogurt, and enjoy a moment of indulgence.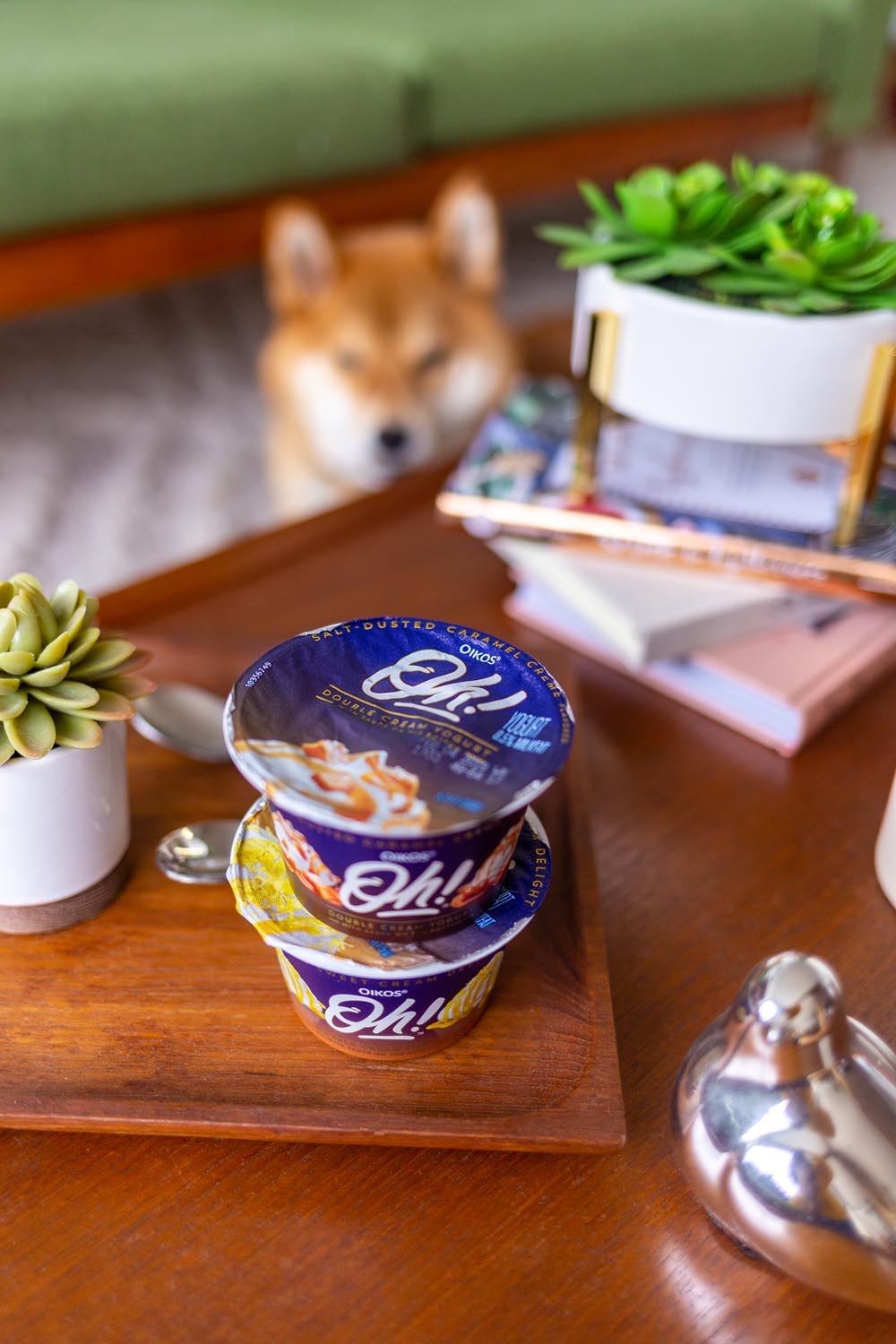 Unwind with a good book
Reading has always been a great escape for me, and it also can be helpful to unwind and refocus when you're having trouble being creative. In between tasks, take a break, crack open your favorite book, and set a timer. I personally limit myself to reading a chapter at a time, but you could just set a timer on your phone for 5, 10, or 15 minutes and allow yourself a nice change of pace.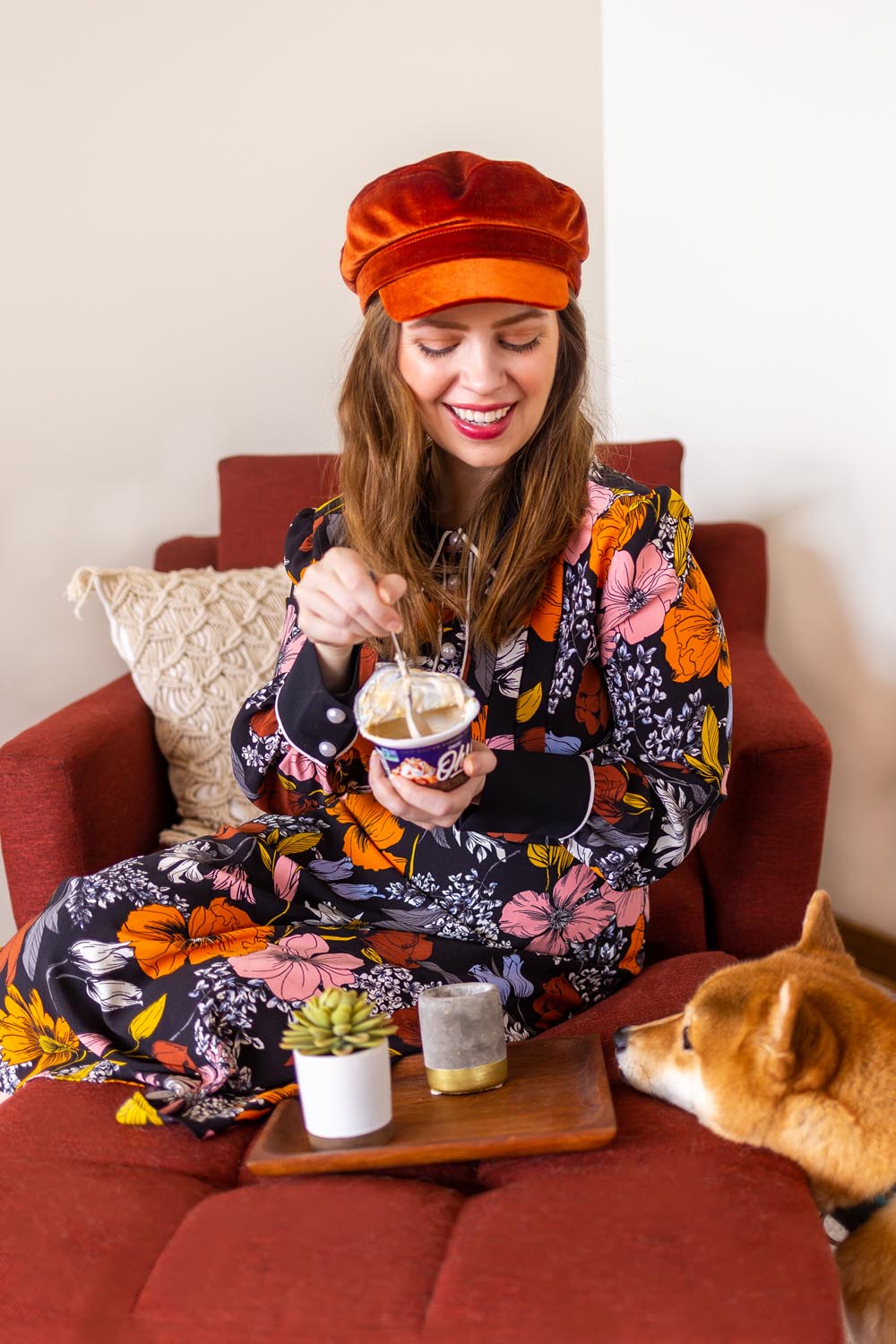 Draw a bath… sort of.
When it comes to self-care, taking a bath is one of my favorite ways to unwind and relax. But, who has time for a bath in the middle of a work or chore day? If you need a quick little pick me up, instead of drawing a full bath, fill up the tub just a little bit, add some soaking salts, and drop your feet in. I like to bring a body cream and a fuzzy pair of socks with me to put my feet in when I'm done soaking!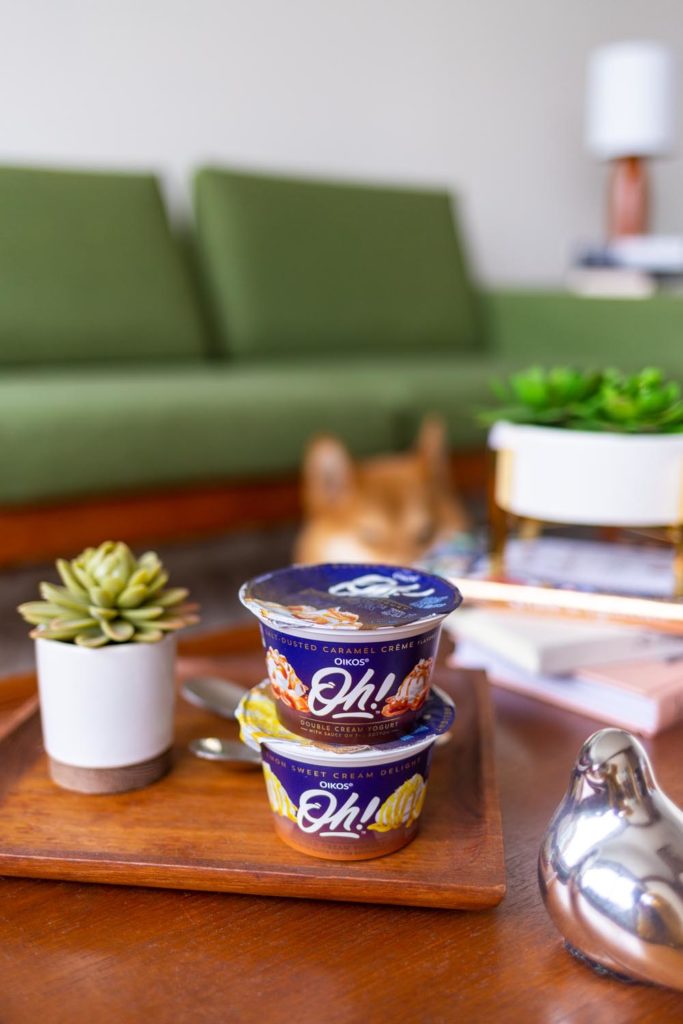 Consider relocating for a change of pace
If you're having trouble focusing on your tasks, consider relocating yourself to boost your mood and your creativity. This can be as simple as changing rooms, going outside, or hitting up a local cafe. I personally find relocating by a window and allowing my mind to wander to be extremely helpful when I'm having trouble thinking, but experiment and see what works best for you! When I finish a difficult task, I'll often reward myself with a "fancy coffee" from my local coffee shop and work there for a little bit.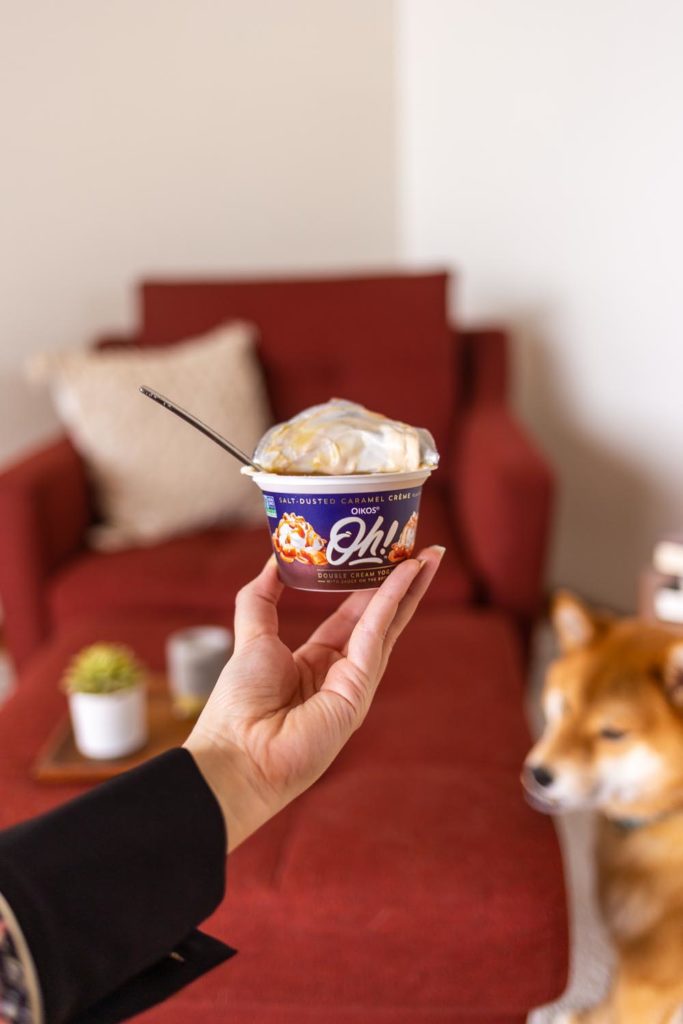 Spend some time in nature
I recently read an article where the author explained that his #1 stress relieving tip was to take a walk. I've found this to be extremely helpful for me too, and a nice reward when I have a particularly daunting task ahead of me.
Not only is walking good for your body, but it's also a great time to let your mind wander, breath in some fresh air, and get some new ideas brewing. I often try to take a mid-day walk, right when the afternoon slump is about to hit, for a natural boost of energy and to spark some creative juices.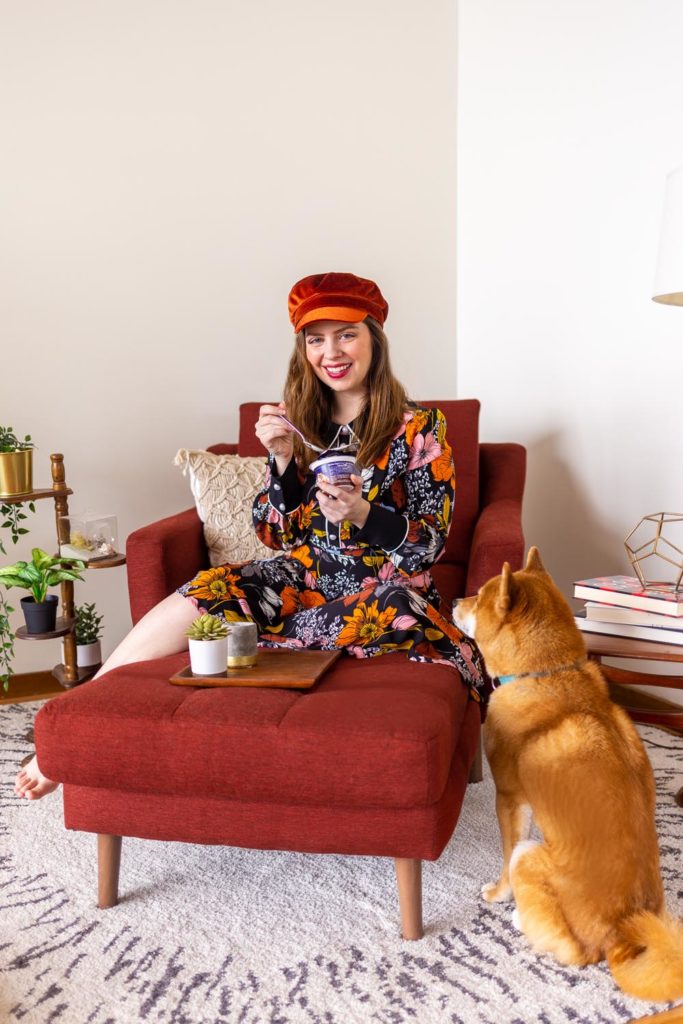 If you're like me and find yourself easily motivated by goal setting and rewards, I hope these suggestions will help boost your creativity and productivity! I know there are a million different things you can do to reward yourself, but these are my top favorites that never fail when it comes to breaking up the everyday.
Now I'd love to hear from you – what helps you stay motivated on busy days? Have you tried the NEW Oikos Oh! Double Cream Yogurt yet?! I'd love to hear about it in the comments!