With awards season in full swing, it's the time of year where it's fun to imagine what it must be like to walk the red carpet. But who says you can't?! This year I thought it would be fun to roll out the Red Carpet, right at home, during my Oscar viewing party.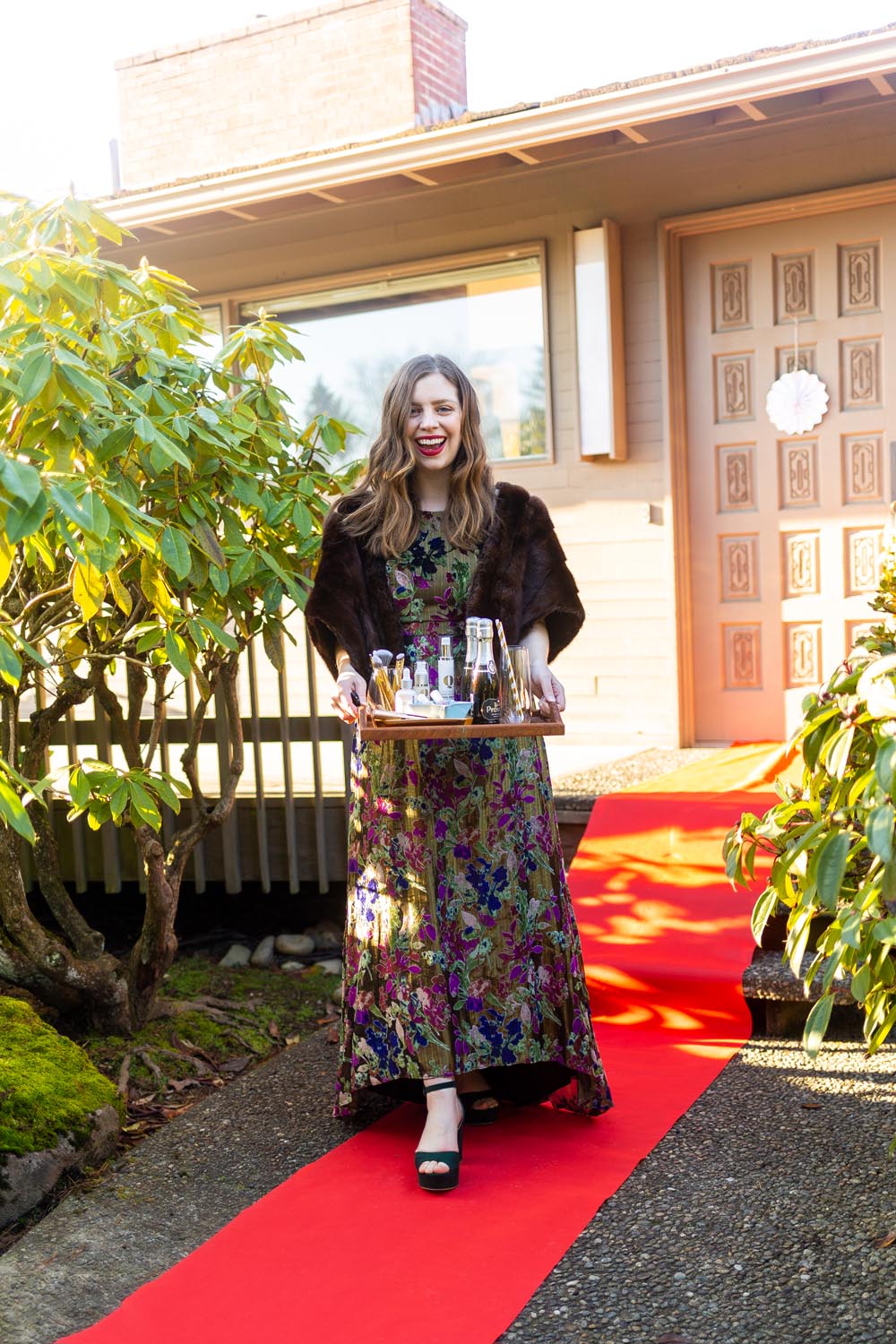 Disclosure: This post is sponsored by BabbleBoxx.com.
Get your best girls (and guys!) together for a fun night of popcorn, beauty treatments, glam outfits, and see who can guess the most award winners correctly! Today I thought it would be fun to share my top picks to get you feeling red carpet ready just in time for your guests to arrive this weekend for your Oscar viewing party to catch the award show of the season: The 91st Academy Awards!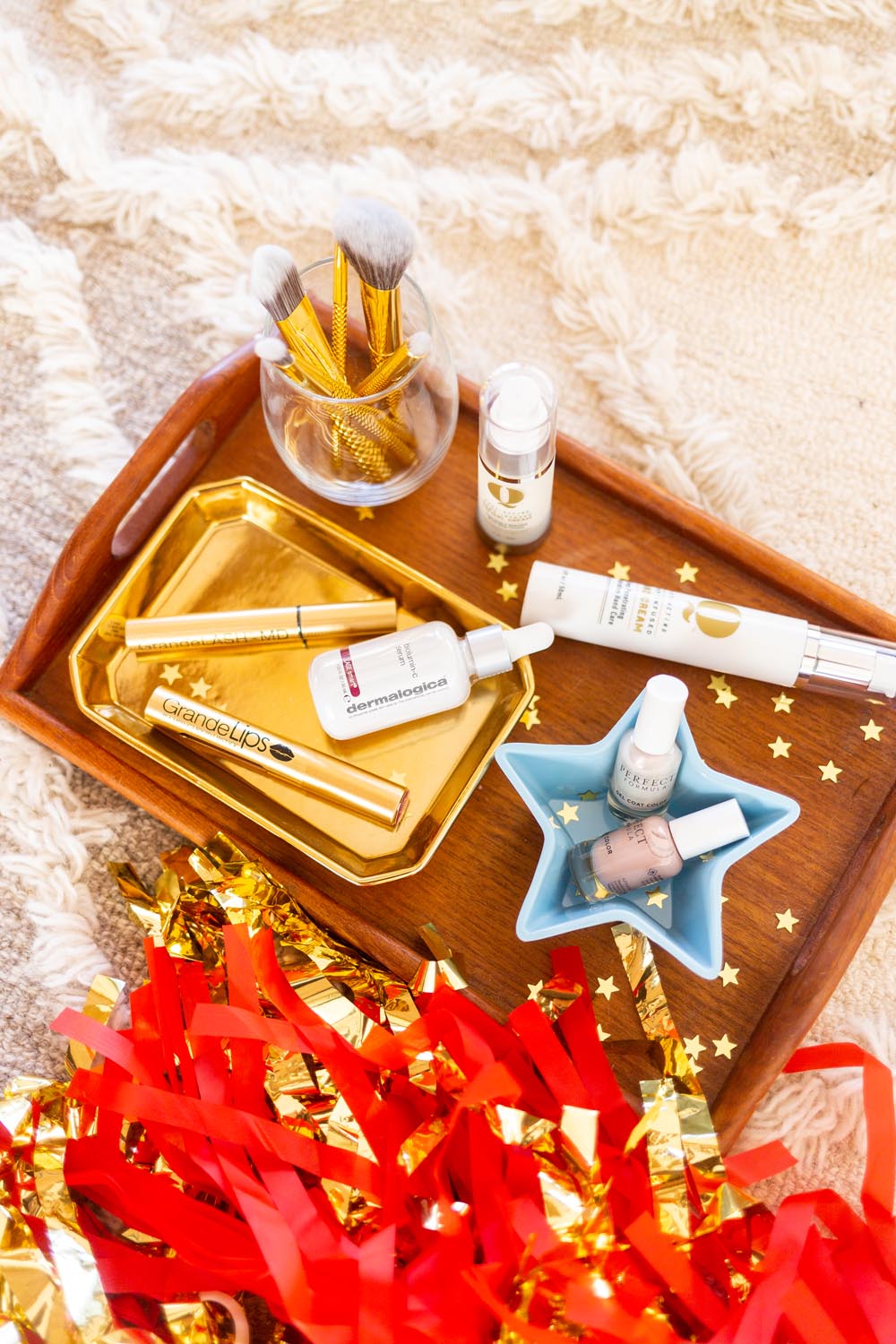 Get Your Glow On and De-stress with Hand & Stone
When I know company is coming, I'll admit I get a little stressed out. There's nothing like forgetting ice, or a key ingredient in your main course, to make you sweat bullets!

That's why I love to plan a stress-relieving activity a day or two before I throw a big party like this year's Oscar viewing party. I'm always on the hunt for a quick pick me up that doesn't cost a fortune, which is why I was so glad to learn about Hand & Stone. Hand & Stone offers a quick, 30 minute VIP express treatment that combines red LED light therapy with a NuFACE microcurrent lift. These technologies help to stimulate new collagen and give the skin an instantly toned, tightened, contoured and youthful glow. Throughout the day the muscles will continue to lift and results should last about 24-72 hours.

Even better? Hand & Stone has offered 50% off the Red LED Upgrade when you book a Glow & Go Facial. Just use code "RedCarpet" now through 2/28!

To get a boost and keep your skin glowing at home, Hand & Stone sent over the Dermalogica Biolumin C Serum that works with skin's own defenses to brighten and firm. I'm all about anti-aging and keeping my skin glowing, which is why I love the ingredients like Vitamin C and Palmitoyl Tripeptide-5. Both ingredients help to dramatically reduce the appearance of fine lines and wrinkles while penetrating deeper than other serums!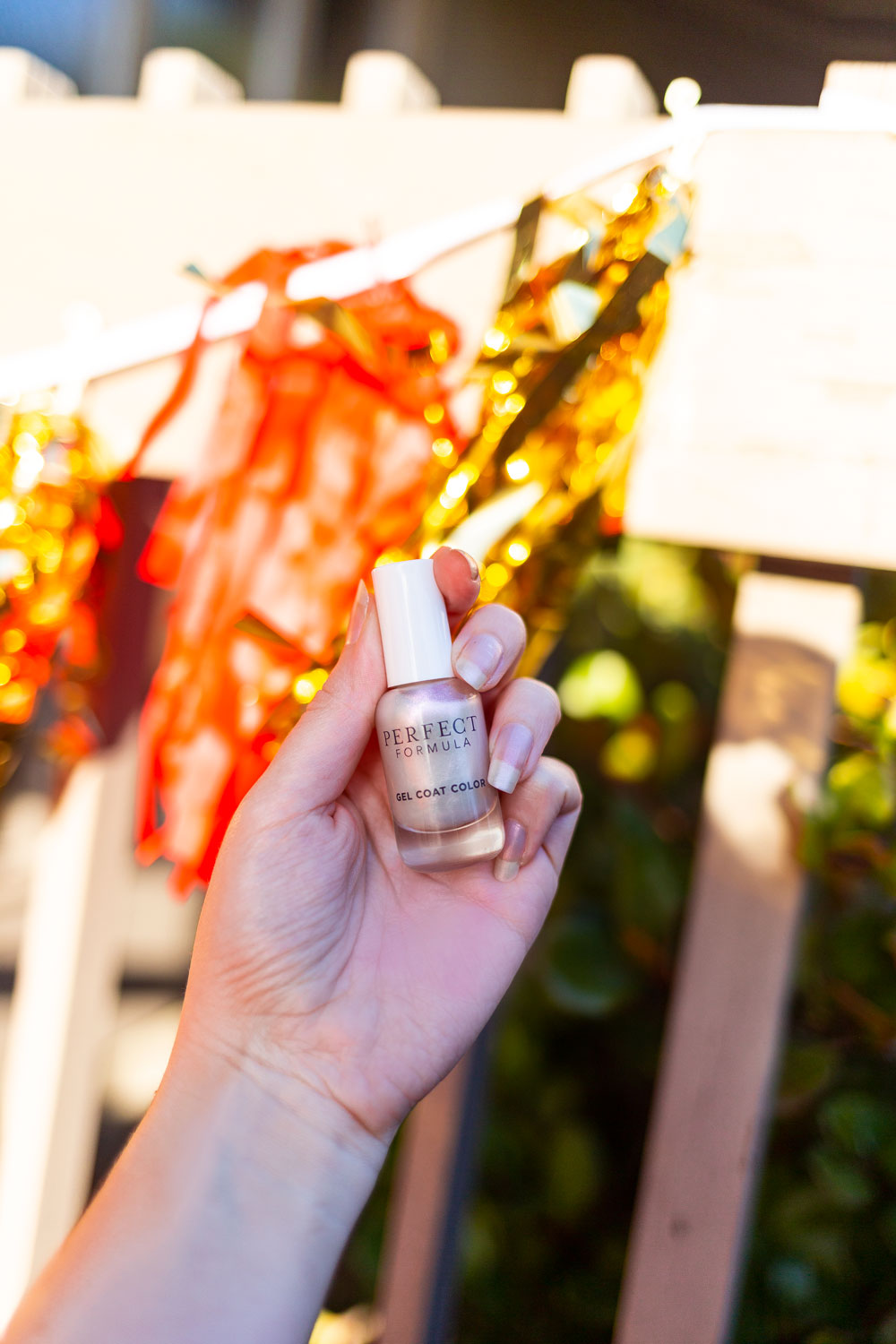 Get Your Manicure on Right At Home with Perfect Formula
I love getting my nails done, but to be honest, I don't love the cost. That's why I often do my own manicures at home, and I'm thrilled to find Perfect Formula to give me the gel look at home without the expensive maintenance.
Yep, that's right. Gel nails with no soaking necessary! Gel Coat Colors can be easily removed with any nail polish remover, and the keratin-rich formula ensures that nails stay healthy, strong, and beautiful. The keratin-rich formula creates a thick coating that strengthens, seals, and protects natural nails, too, so you don't have to worry about chips or weakened nail beds. I'm wearing Perfect Formula's Gel Coat Color in Dazzle, the perfect sheer shade with soft violet pink shimmer and perfect to sparkle and shine at my Oscar viewing party.
Want to try Perfect Formula for yourself? Use code redcarpet for 20% off your purchase at their website through 3/31/2019!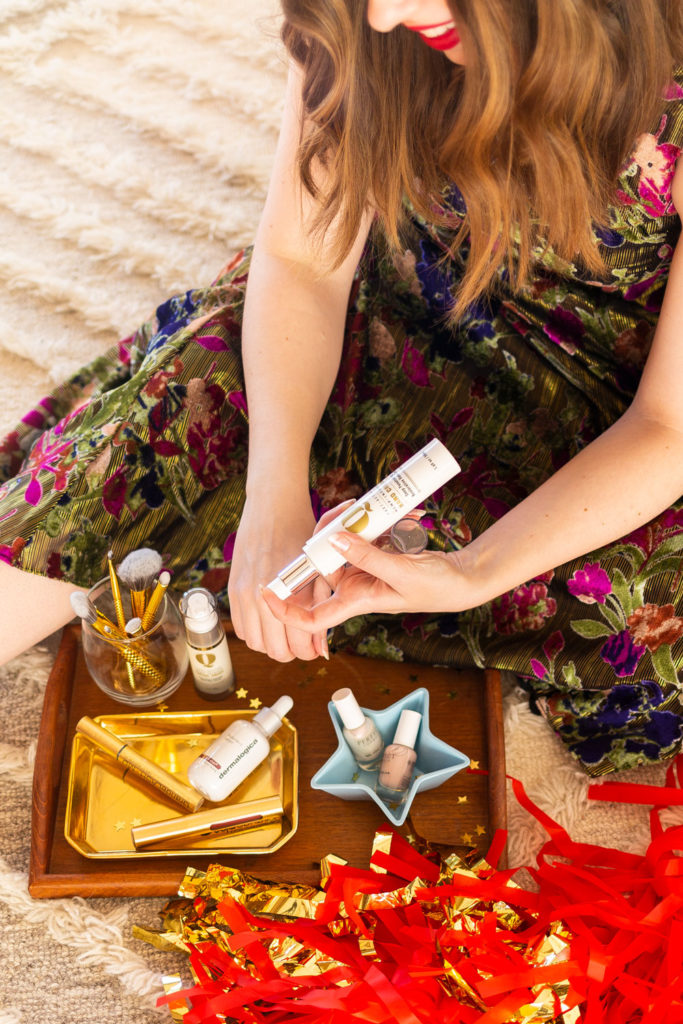 Say Bye to Dry Skin with The Gold Q
Want to glow on your red carpet? Make sure your driest spots are moisturized with The Gold Q! They say hands are the first spot to show your age, which is why I like to keep them moisturized, especially in the winter! The Gold Q Hand Restoration Cream keeps them in tip top shape so I can show off my manicure without fear with ingredients like aloe leaf juice, coconut oil, and refined hemp extract.
Need whole body relief? The Gold Q Topical Relief Cream is a deep penetrating formula that provides full body relief. Made using hemp oil extracted from hemp stalks for the ultimate purity, this cream is gluten-free, plant-based, and paraben-free in an organic lotion base.
If you're ready to say good bye to dry skin and get a whole body glow perfect for the red carpet, you can grab The Gold Q products for 20% off with code GOODASGOLD20 through 3/25/2019.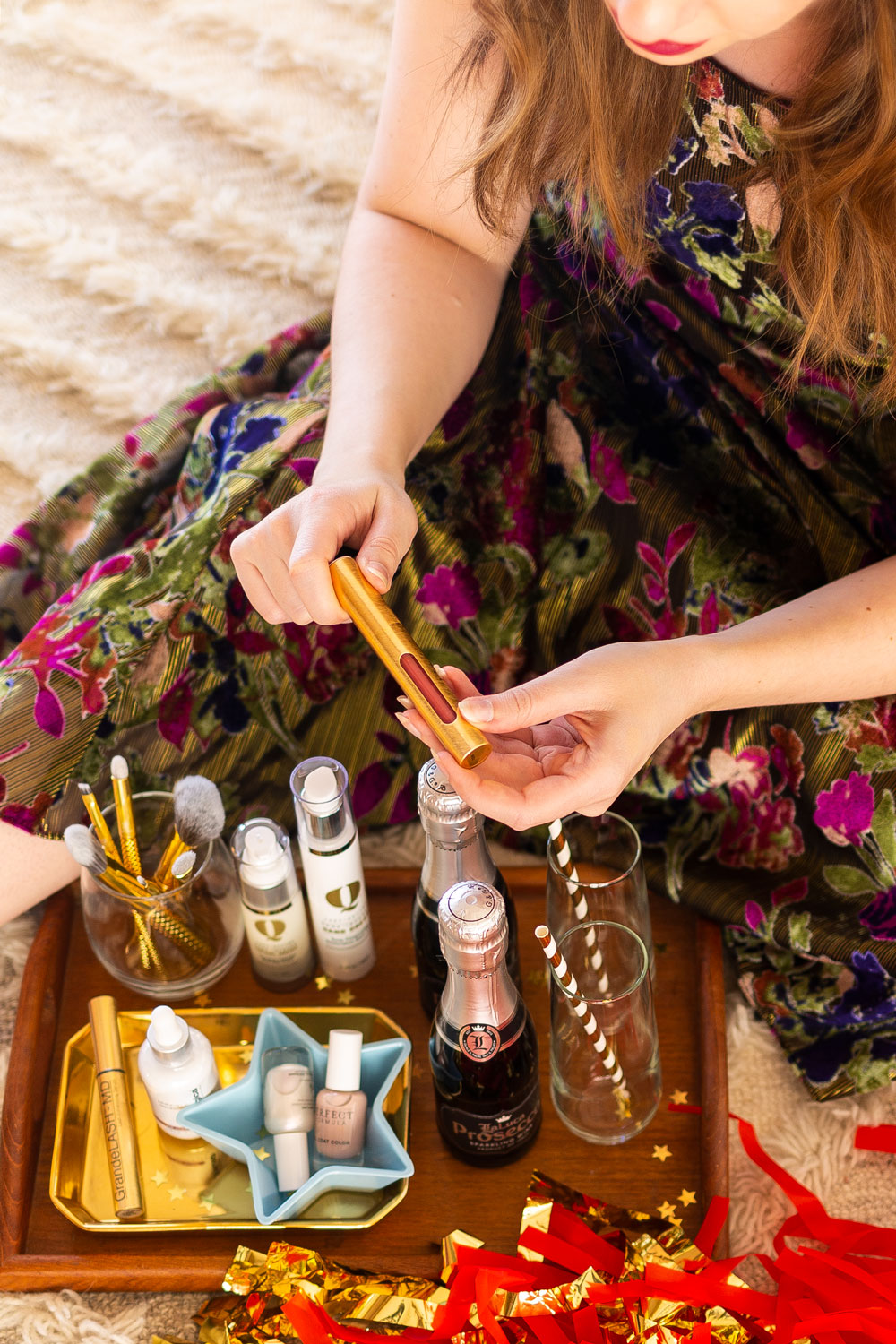 Highlight Your Best Assets with Grande Cosmetics
They say eyes are the window to the soul, but I like to think lashes deserve extra special attention! That's why I love Grande Cosmetics products, especially the GrandeLASH-MD Eyelash Serum. Don't worry about falsies – this eyelash enhancing serum promotes your own lashes to grow! In just 4-6 weeks you'll see longer and thicker lashes, and it's safe to use with contacts and lash extensions. I love beauty solutions that work!
The other feature I love to highlight is my lips, which is why the GrandeLIPS Plumping Liquid Lipstick in Strawberry Rhubarb is in my red carpet ready arsenal too. In just 3-5 minutes you'll have plumper lips thanks to Grande Cosmetics special formulation including Volulip, Instaplump, and Hylauronic Acid. No sting, either!
If you're ready to show off your best assets, then use code BABBLE10 on the Grande Cosmetics website for 10% off your entire order. No minimum or expiration!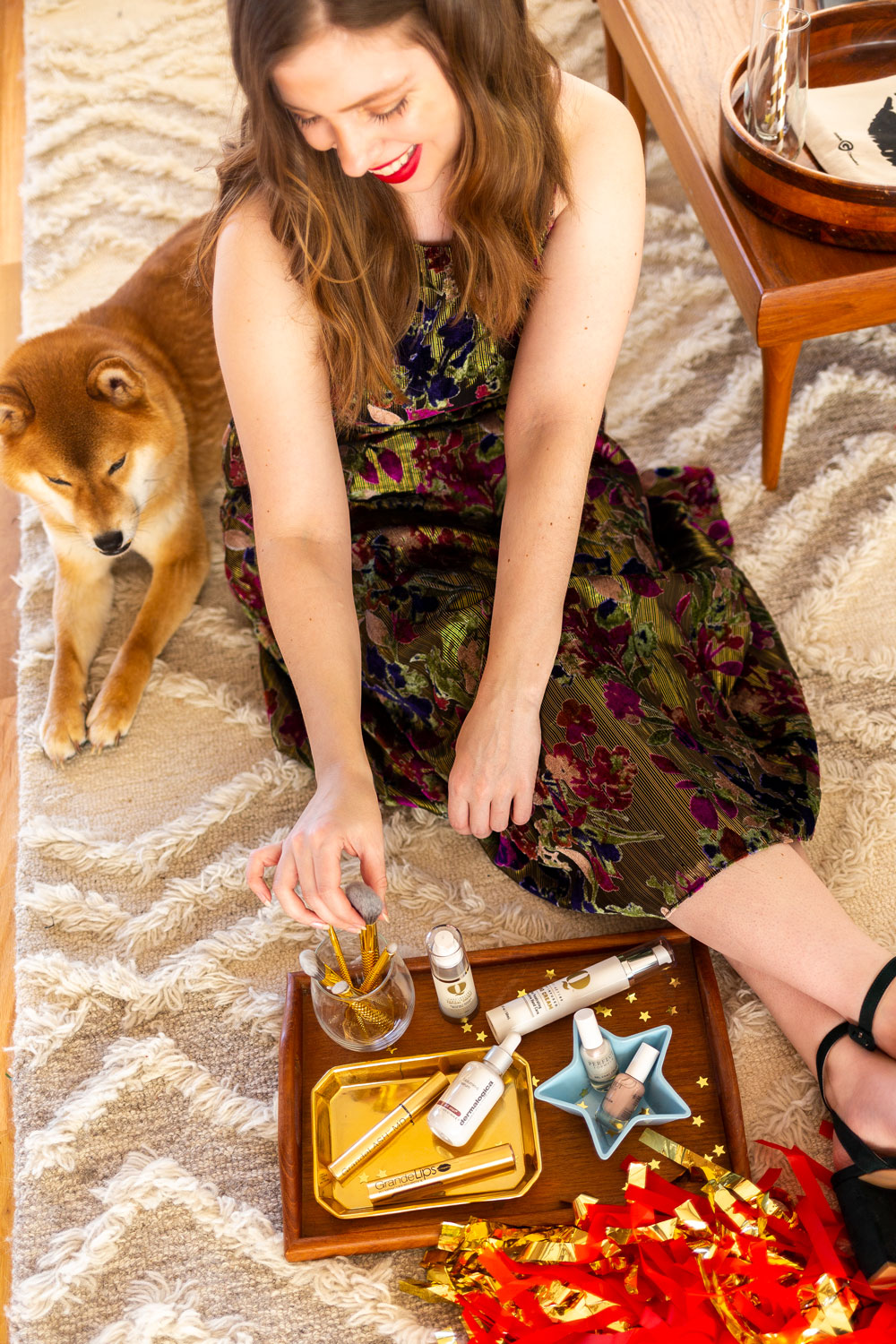 Touch Up Anytime with MODA Metallics
If you're like me, then you like to pack a small beauty arsenal wherever you go. I have a travel makeup bag that hangs out in my car for on-the-go touch ups. It's a lifesaver when I smudge my eyeliner, miss a spot of concealer, or have to change my plans on the fly. That's why I love the MODA Metallics Total Face Flip Kit – a brush set that's perfect for my on-the-go-lifestyle with a case that flips up for a vanity!
Even better? These textured, metallic handle brushes are professional quality and work great on both wet and dry products. Good travel size brushes are hard to come by, and these are both pretty to look at and functional.
If you're ready to up your brush gave, visit Moda Brush and use code MODAXBABBLE for 20% off your order through 3/30/19.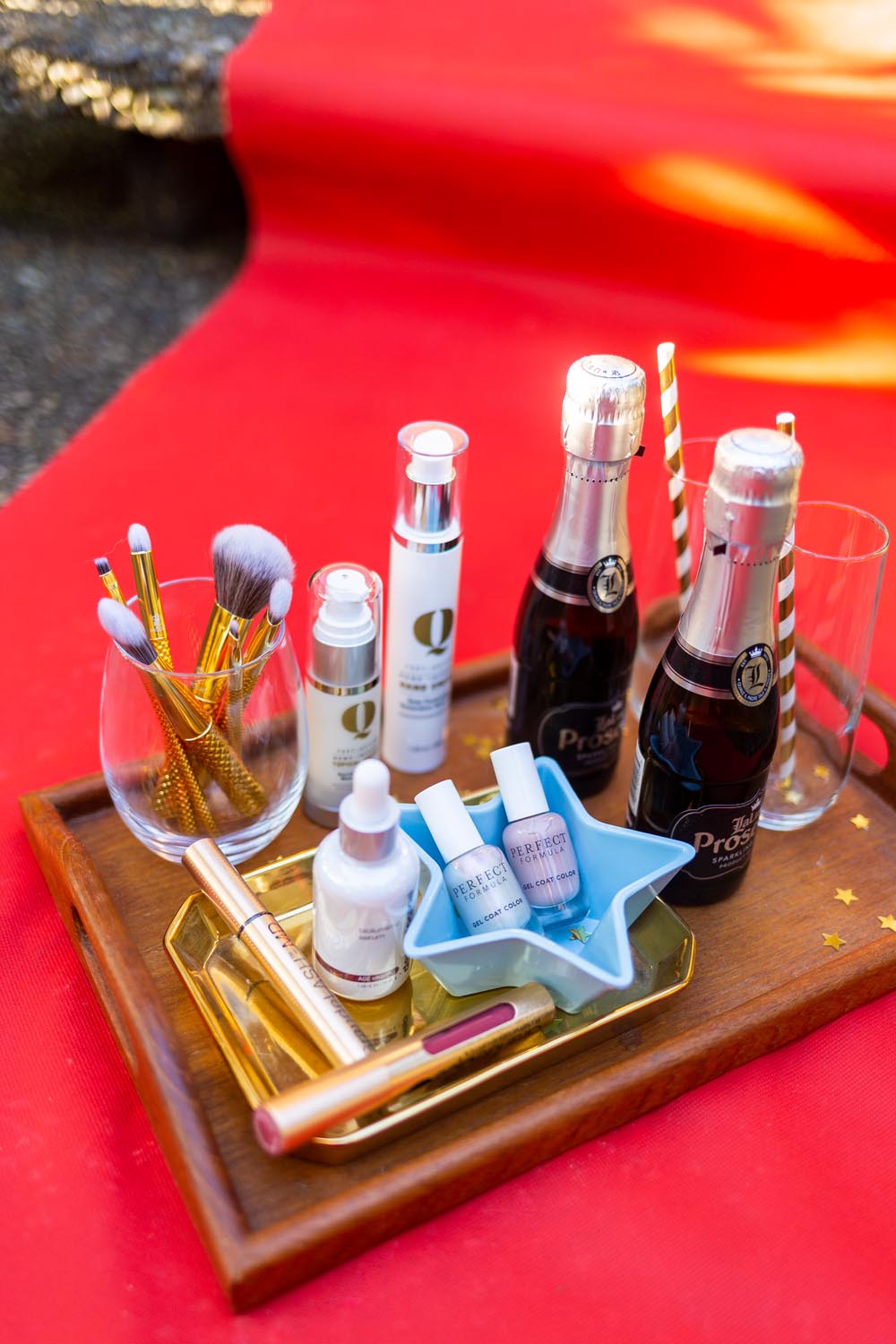 Now that I've told you about all of these amazing products to get you red carpet ready, who wants to win all of them?! Enter below to win each one of the products mentioned here in this post by 2/24!
a Rafflecopter giveaway
Good luck happy awards season!
What are your plans for The Oscars? Are you hosting for the big night? I'd love to hear about it in the comments!