Happy New Year! I'm excited 2015 is here. So far this year will be bringing us many changes. We've just started our remodel, I'm traveling out of the country next week, and who knows what else is going to happen!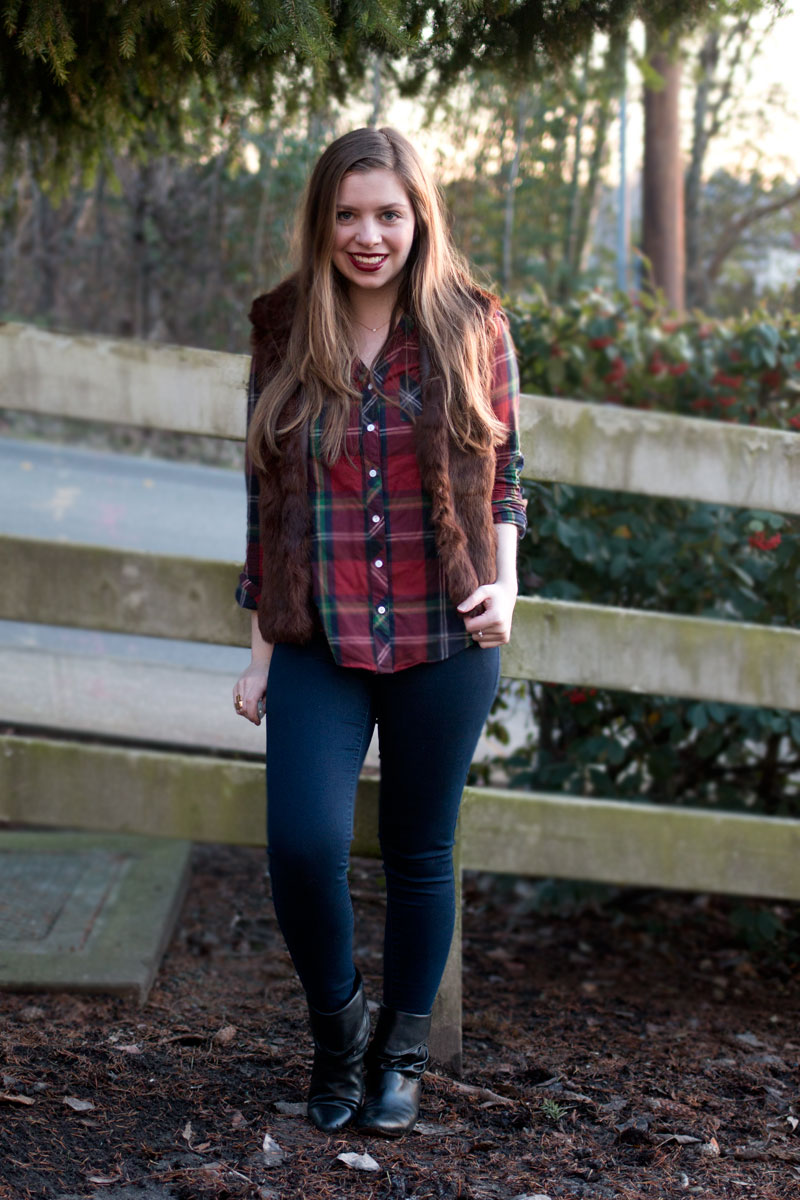 They say the way you spend your New Year's is the way you're going to spend the rest of the year. We played it low-key and went over to Dave's Aunt's house to eat fried chicken from Ezell's and celebrate with family. I mean, if eating good food and being entertained by a 2-year-old is how I'll spend my year, I guess I'll take it. ;)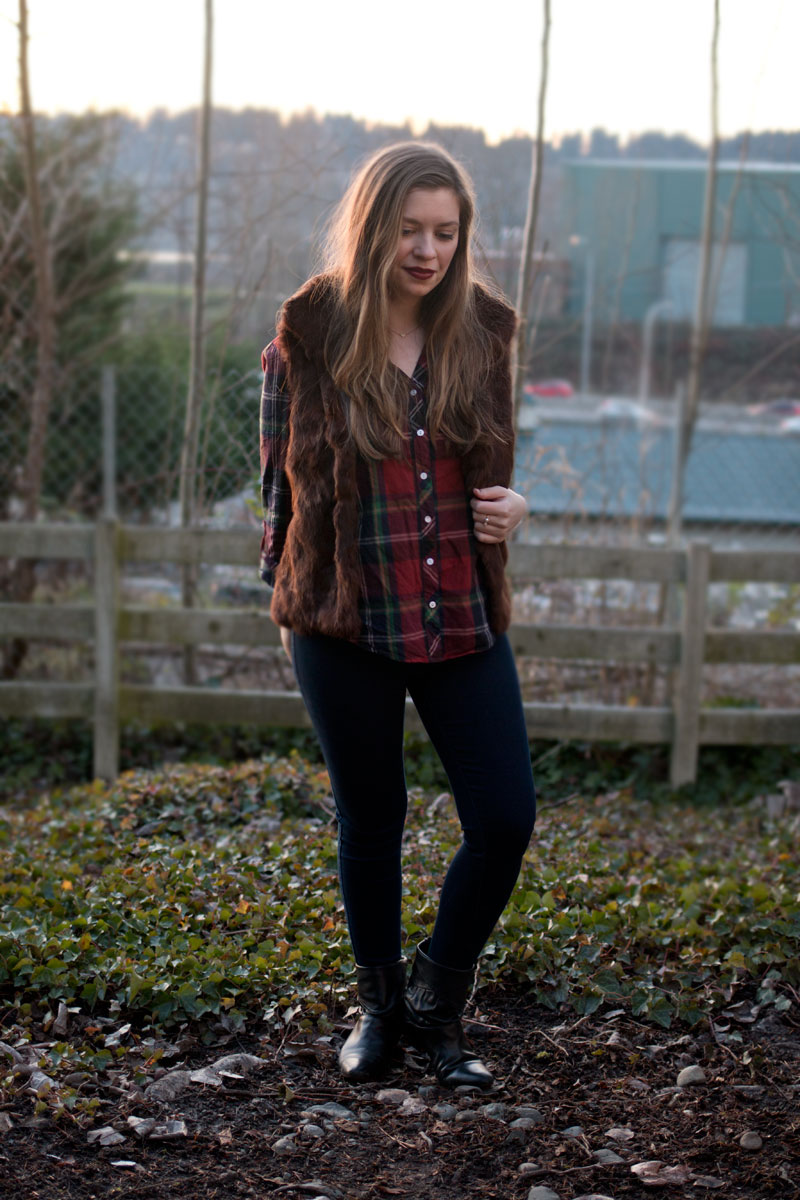 What I'm not looking forward to, however, is going back to work. Today is my first day back at work since December 23rd, and I've enjoyed the time off. The good news? I don't have to phsycially leave my house (work from home, woohoo!) but that doesn't mean I'll be enjoying it. And the fact that I didn't quite get everything done that I wanted to on my break will continue to haunt me. It's always a bummer when you don't quite make your own goals. Oh well, such is life.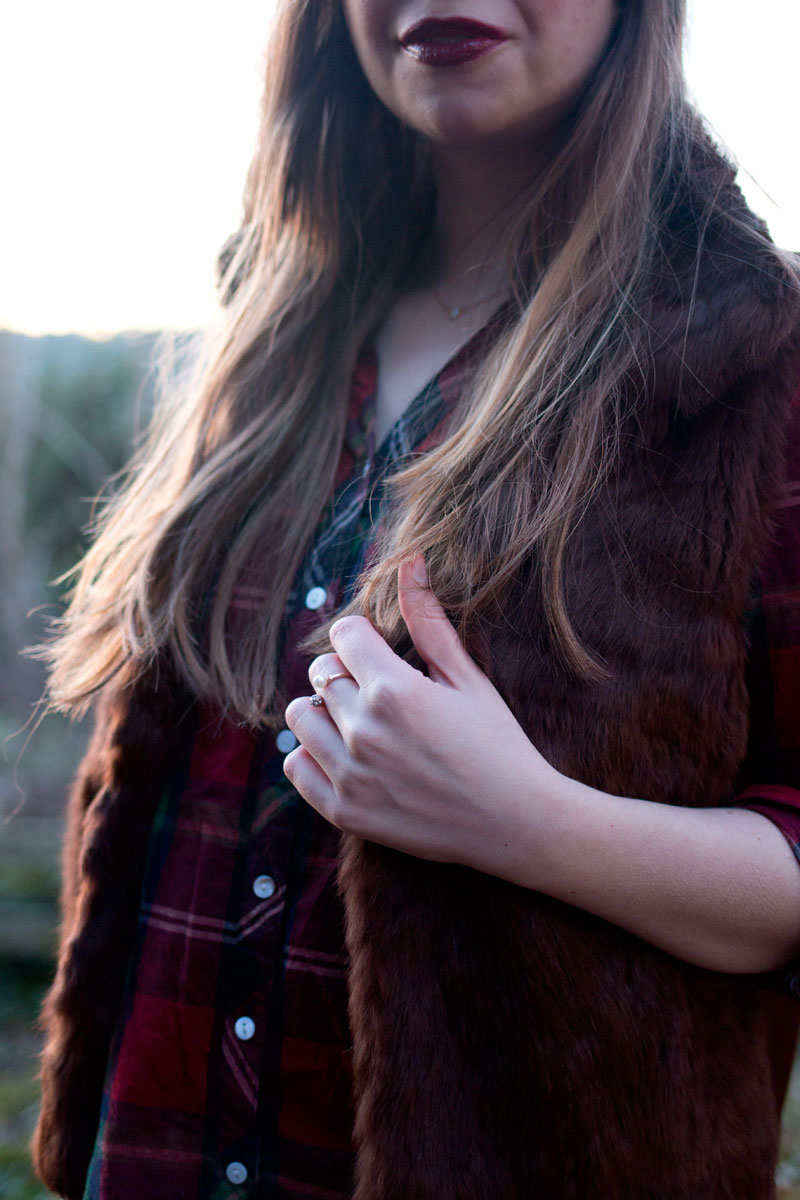 You may recognize this fur vest from last week's post. I'm basically obsessed with it, and wore it again on Christmas Eve. I liked the outfit so much that I thought I'd share it. I know some struggle with how to wear a fur vest, so you may see it again soon. And the fact that it's super warm and it's been in the 20s? Yeah, I'll probably be wearing it every other day. #SorryNotSorry
What I'm Wearing
Shirt: Olive & Oak
Vest: Vintage, thrifted (last worn)
Jeans: LC Lauren Conrad
Booties: Frye, thrifted (similar)
Necklace: BaubleBar
Ring: Forever 21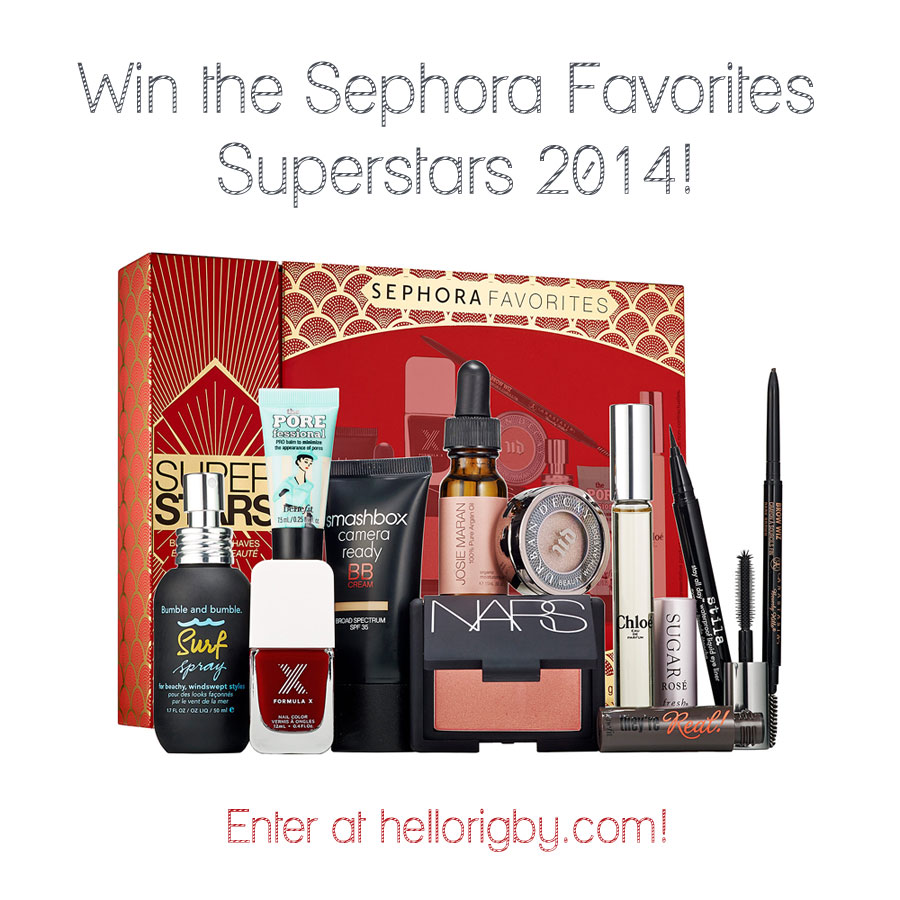 I hope you had a fabulous New Year, and unlike me you have today off. If not, how about a giveaway instead? I picked up this Sephora Favorites Superstars set back in November. What better way to celebrate the new year than with some new beauty products? This set looks amazing, and I'll be living vicariously through the winner. Get yourself entered below, and good luck!
How did you ring in the New Year?