Affiliate Links: If you click on a link in this post, I may make a very small commission.
Eek. It's happening. Our renovation on our condo is finally underway. As you're reading this, someone is demolishing our living room and gutting our kitchen.
Just kidding. They're just painting, but it feels like more than that. We had to move our entire living room, dining room, and kitchen into our office and bedroom, so I am typing from the comforts of our bed. Keeping it real, guys.
Anywho, we basically spent our entire last 3 days preparing for this plus I've been in packing/planning mode because I'm heading to Miami and then the Bahamas for an entire week with my girl and fellow blogger, Sarah.
Don't worry, it won't be too quiet around here, as I've lined up some amazing posts from some great blog friends and I doubt you'll miss me at all. ;)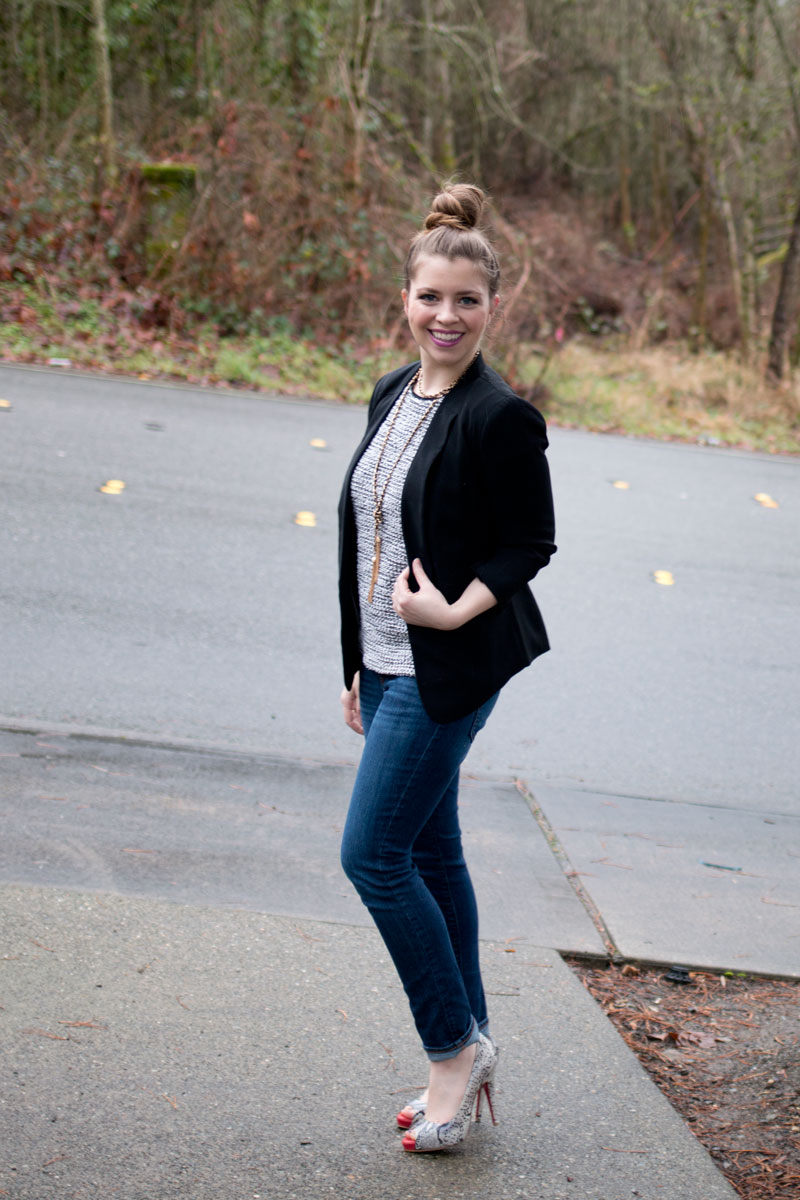 In between this mess of a house, I somehow managed to still put together a halfway decent outfit this weekend. Obviously I was not moving our living room in this get up, but if it's more entertaining, please feel free to imagine that this outfit, 5″ Loubs (thrifted btw, there's no way I could actually afford those!) and all, is how I roll to move.
But really though, business casual outfits are my jam. Living in Seattle will do that to you. Every day is "Casual Friday" at my office. Jeans are more than acceptable, and most of my co-workers wear graphic tees and hoodies daily. The heels especially feel fancy pants, but let's be honest, I almost always pack flats to get around Downtown.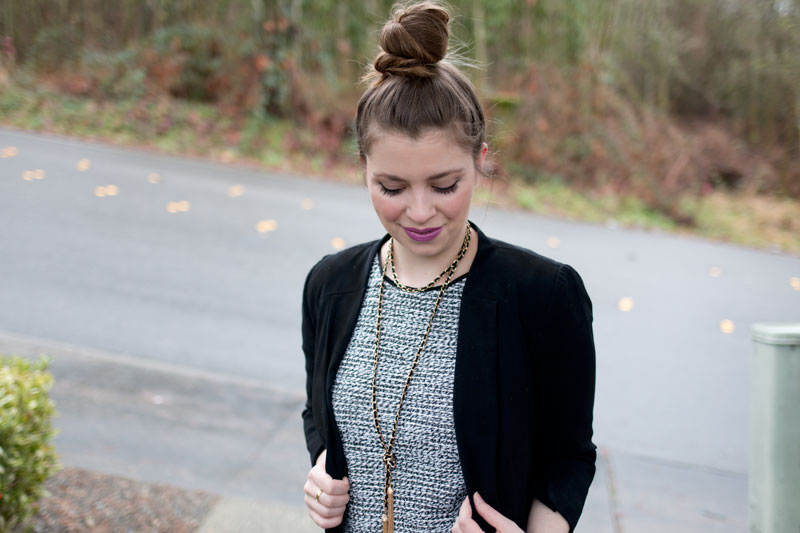 What I'm Wearing
Blazer: LC Lauren Conrad (similar)
Top: Loft, thrifted (similar)
Jeans: Old Navy Diva Skinny Leg (more like straight leg…)
Shoes: Christian Louboutin, thrifted (similar)
Necklace: Chain Link & Tassel Necklace c/o Hoops Baby
Rings: Jules Smith Arched Bar Stacking Rings via Rocksbox
And on that note, Happy Monday! How did you spend your weekend? I hope it was much more fun than mine! ;)