I read a lot of books last year… 102 if we're being specific. I honestly didn't think I was going to be able to finish this year, but with the help of audio books and some persistence, I did it.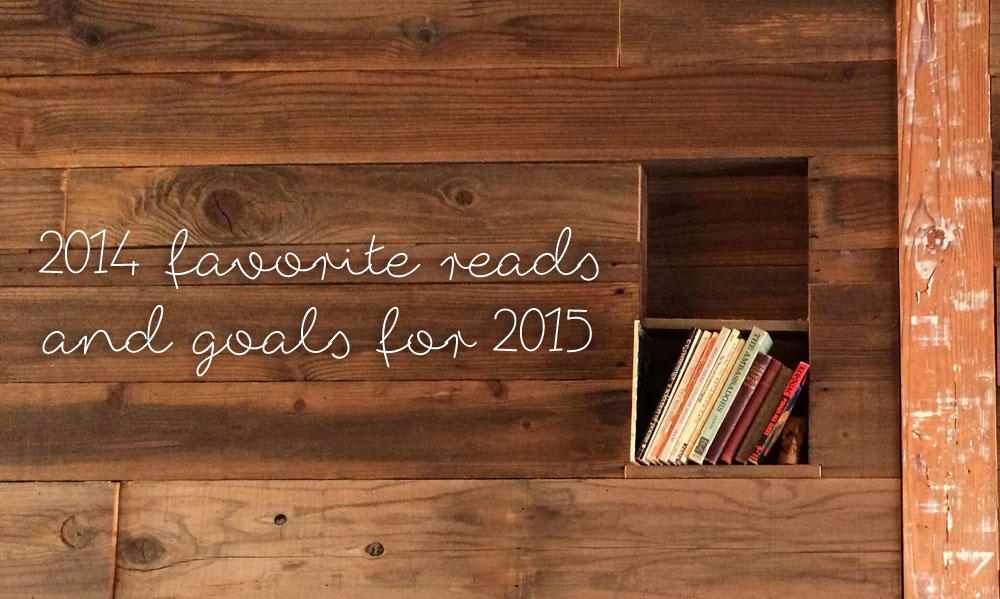 In 2015, I'm challenging myself to 150 books. Seems a little crazy, but at this time last year I wasn't listening to many books, so I think I can challenge myself a little bit more this time around. But before I close the books on 2014 (ha, see what I did there? I crack myself up.) I thought I'd do one last round-up of the absolute best books of 2014,  one from each month.
January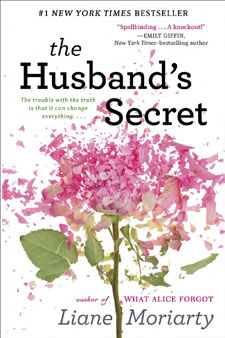 The Husband's Secret by Liane Moriarty – ★★★★ –  I still can't believe it took me the entire book to figure out what the secret was. I kind of felt a little dense about that, but I guess it's a sign that the author did her job well.
February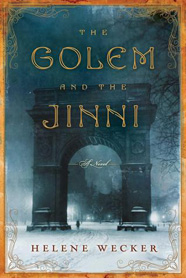 The Golem and the Jinni by Helene Wecker – ★★★★ – This one was a little out of my "normal" reads, but was super good and interesting! It was a book club pick and perhaps the only book club book I actually liked last year. Oops.
March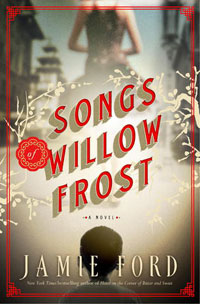 Songs of Willow Frost by Jamie Ford – ★★★★ – Jamie Ford writes a lot about historical Seattle, so I can't help but like his books. This was no exception, and I fell in love with the broken characters.
April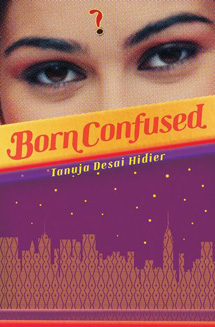 Born Confused by Tanuja Desai Hidier – ★★★★ – This is the ultimate coming of age story that spans multiple young Indian-American women, coming to terms with their culture clash – modern America versus Indian traditions, and the complications that arise when these two cultures merge in the most interesting of ways.
May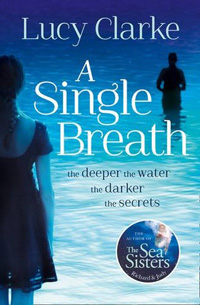 A Single Breath by Lucy Clarke – ★★★★ – I read Lucy Clarke's Sea Sisters a few years ago and loved the way she writes her characters. A Single Breath is no different and adds some suspense and mystery to the mix. A good one for sure!
June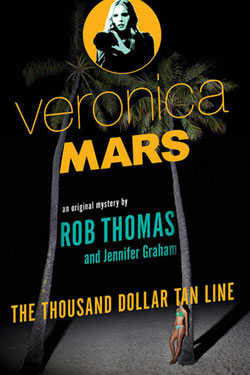 The Thousand Dollar Tan Line (Veronica Mars #1) by Rob Thomas & Jennifer Graham – ★★★★ – Okay, come on really? I had to go with this one! Veronica Mars lives on, now in book form.
July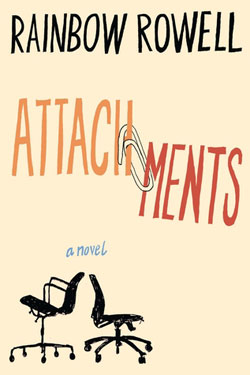 Attachments by Rainbow Rowell – ★★★★ – I loved this! Maybe it's because I had a workplace romance of my own, but this was such a sweet and sentimental read.
August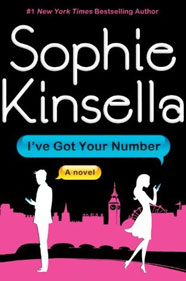 I've Got Your Number by Sophie Kinsella – ★★★★ – August was a bad month for me in terms of what I picked to read, but luckily I've Got Your Number was a fun book and truly the perfect airplane read.
September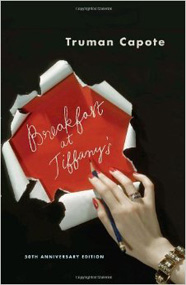 Breakfast at Tiffany's by Truman Capote – ★★★★ – Not sure if it was the Michael C. Hall narration via Audible, or just the fact that I love this story, but this one was a good one. If it goes on sale on Audible again, do yourself a favor and pick it up.
October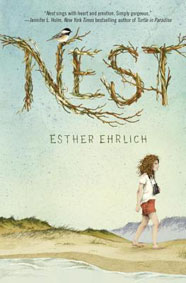 Nest by Esther Ehrlich – ★★★★ – This was one of the "downer" books I read this year, but it was written in such a touching and tender way that it's hard to forget the story. Regardless of its "middle grade" categorization, this one is good for any age group.
November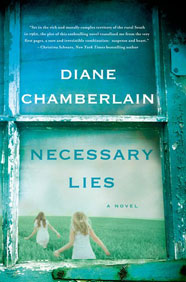 Necessary Lies by Diane Chamberlain – ★★★★ – Loved this one. I'm a little bummed that I didn't read the prequel to this first to go in the "correct" order, but that's alright. I'll be picking up more Diane Chamberlain novels this year.
December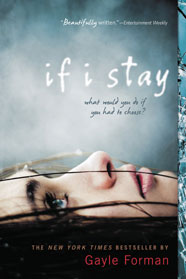 If I Stay by Gayle Forman – ★★★★ – Oooh ending the year on a controversial note! I was told by many that this was an awful, no good, very bad book. Well, apparently I like this kind of book because I actually really liked it. ;)
And if it's not enough to just challenge myself to read 150 books, I also plan on participating in a few challenges. You may remember me signing myself up for the  Semi Charmed Winter Book Challenge, which is still going on and ends in February. I got off track on that one, so that will be priority #1 so I can actually complete that this time!
I'm also going to be joining Freda's 100+ Book Choice Challenges. It's super simple – just read 100 books and track them! I'll be blogging about them like I did last year – a round-up of what I read each month. No one seems to hate the once-a-monthers that much, and of course if you're not a reading freak, it's totally fine. I won't be offended if you "mark as read" on Bloglovin'. :P
Finally, I'll be joining the Reading Challenge with Modern Mrs. Darcy.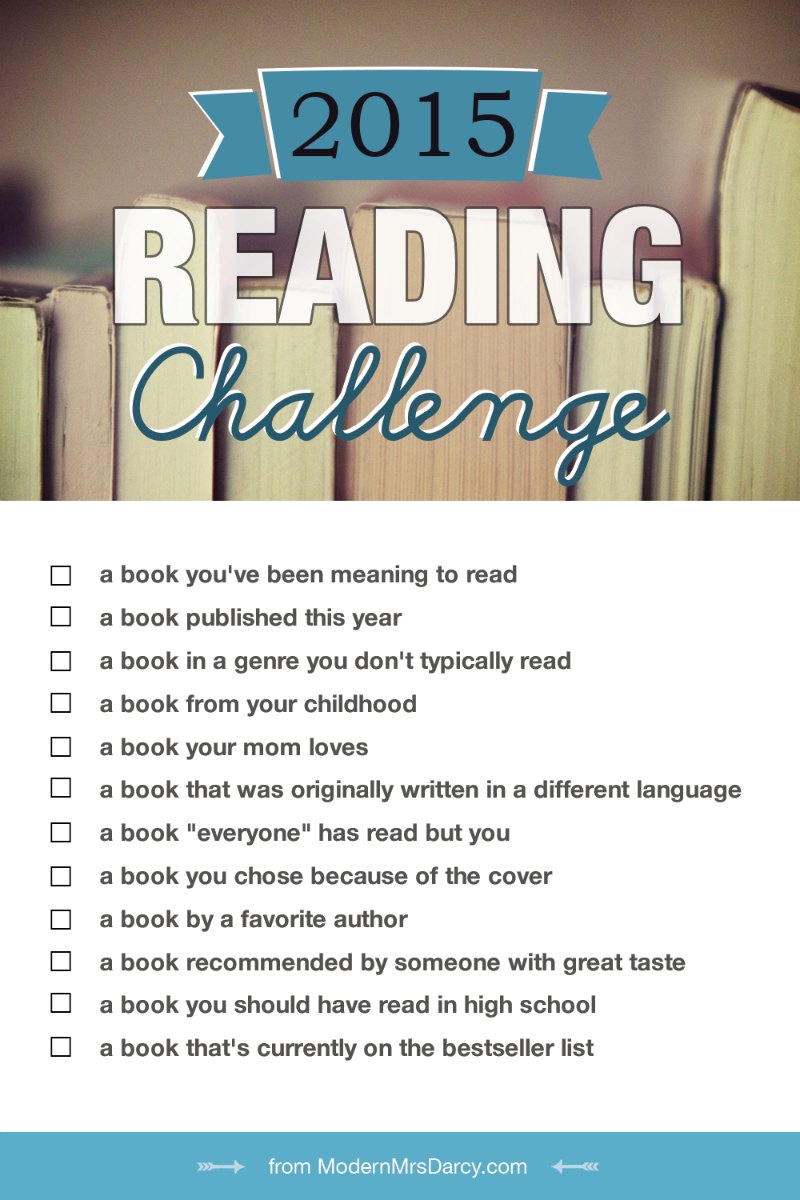 A book you've been meaning to read: Is Everyone Hanging Out Without Me? by Mindy Kaling
A book published this year: The Nightingale by Kristin Hannah
A book in a genre you don't typically read: This Star Won't Go Out by Esther Earl (Memoir)
A book from your childhood: Walk Two Moons by Sharon Creech (so excited to read this again. She was my favorite author as a pre-teen!)
A book your mom loves: Small Steps: The Year I Got Polio by Peg Kehret
A book that was originally written in a different language: The Girl with the Dragon Tattoo by Stieg Larsson
A book "everyone" has read but you: Fangirl by Rainbow Rowell
A book you chose because of the cover: The Silent Land by Graham Joyce
A book by a favorite author: One Plus One by Jojo Moyes
A book recommended by someone with great taste: Jae recommended I read the next book in the If I Stay series! Where She Went by Gayle Forman
A book you should have read in high school: Catcher in the Rye by J.D. Salinger
A book that's currently on the bestseller list: All the Light We Cannot See by Anthony Doerr
And enough from me… what about you? I'd love to hear what you're excited to read this year! Are you setting any reading goals for this year? Are you planning on joining any reading challenges?