Affiliate Links: If you click on a link in this post, I may make a very small commission.
Ever since picking up this boyfriend style sweater at Value Village,  I had been thinking about new ways to wear an oversized sweater. I thought to pack it for our chilly mountain trip to Snoqualmie would be a good time to pair it over a swing dress. Ironically, it didn't end up being that cold while we were there, and shopping in this sweater became a little uncomfortable. But, I've been wearing it this week because our weather took a weird turn, and we've suddenly been hit with this breezy, rainy, and stormy weather.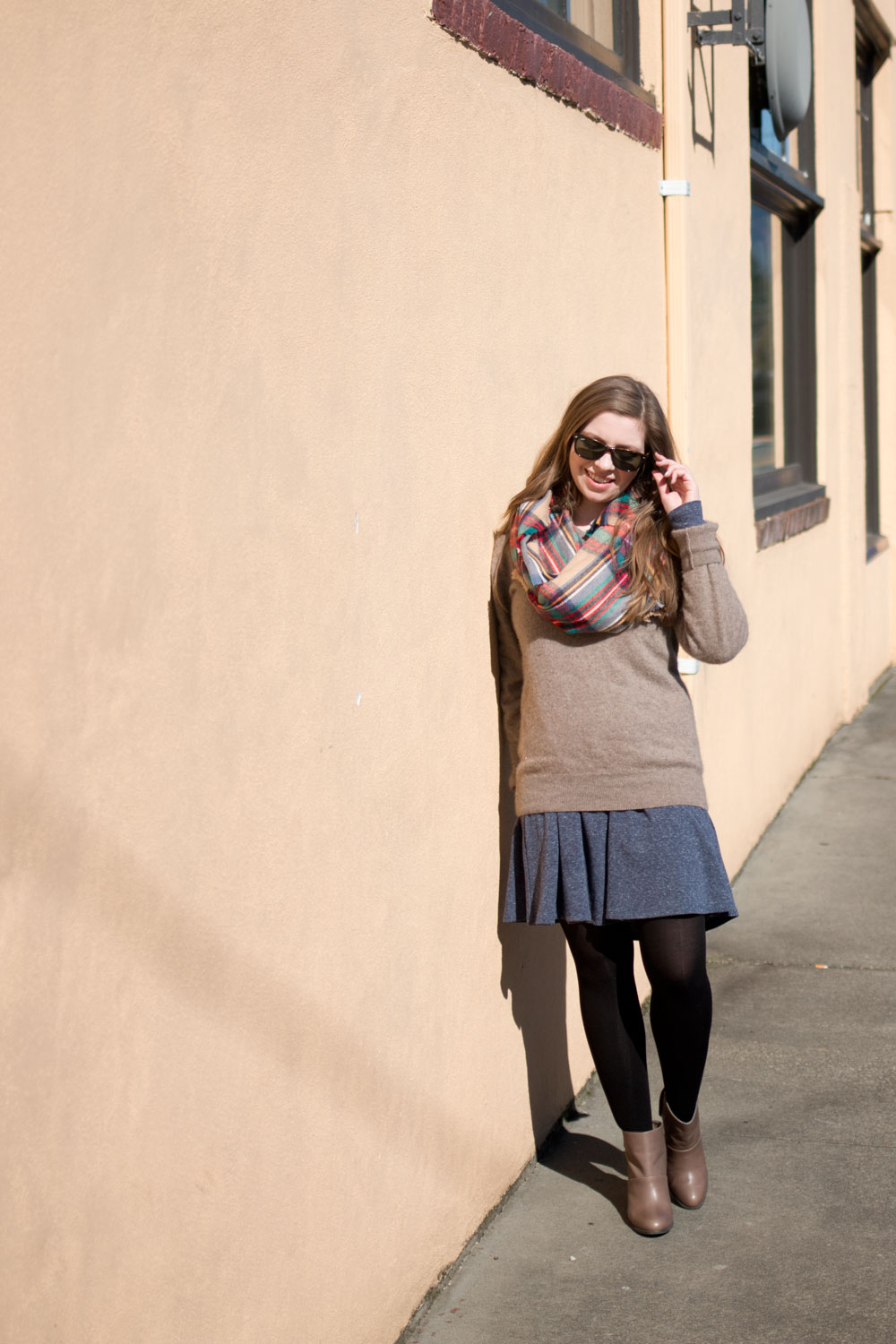 Luckily, I get to get away from the weird weather this weekend as Sarah planned a girl's trip to celebrate her 25th birthday! We're off to Eastern Washington in search of some delicious wine and other fun adventures. I'm leaving the little dude at home with Dave, and I'm sure they will be lost without me. Or at the very least, Dave will be subsisting off of take out and probably spending a lot of time playing video games. Sigh.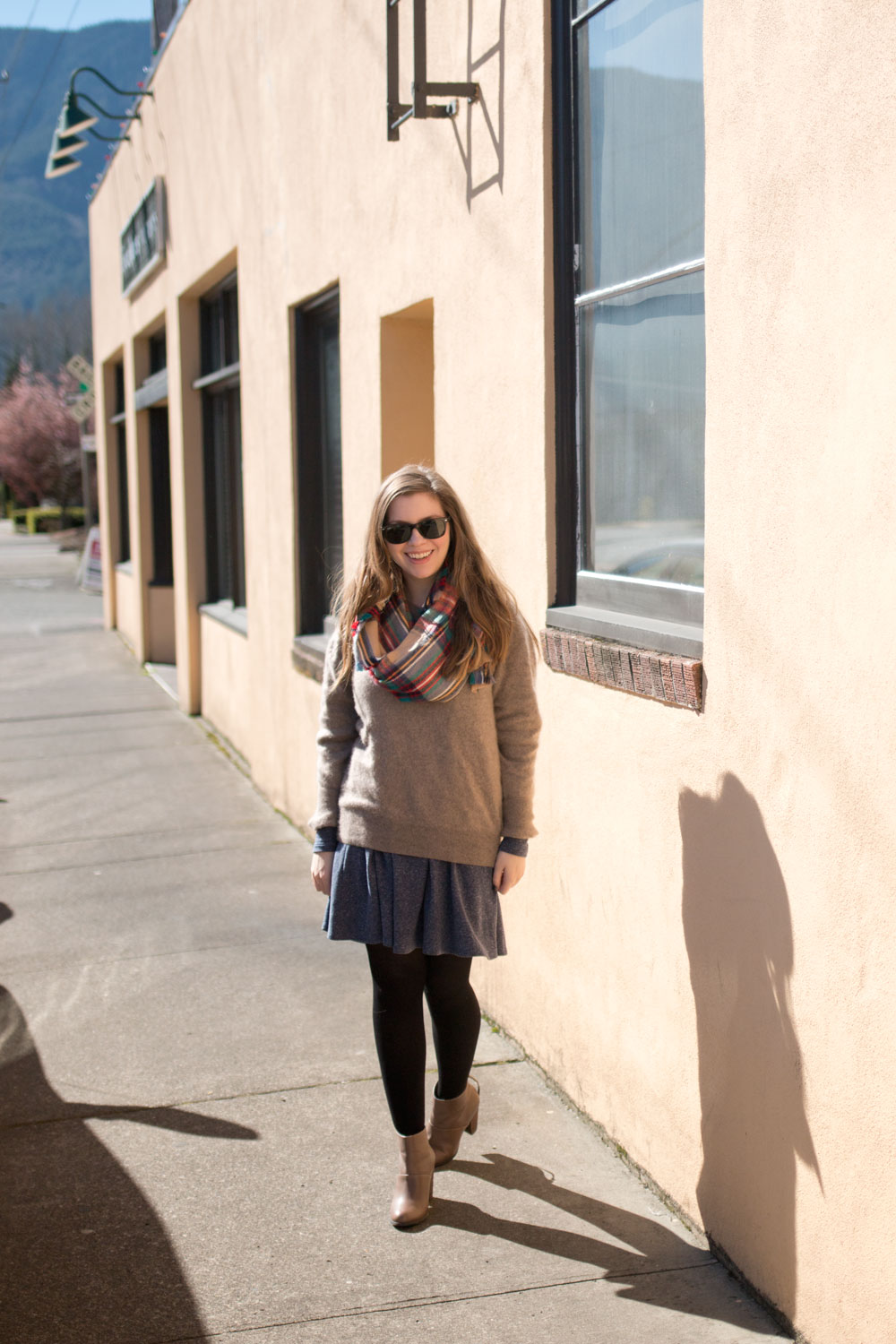 Anyways, back to the outfit! I thought pairing this fuzzy sweater over my favorite Puella Swing Dress (from Golden Tote a few moons ago) would be an easy way to pack lighter by skipping packing a heavier coat. I bought the Target version of this blanket scarf and really didn't wear that much of it this winter. I figured I'd try to wear it at least one last time before it had to be packed away for next winter. Hopefully it's not totally passé next season.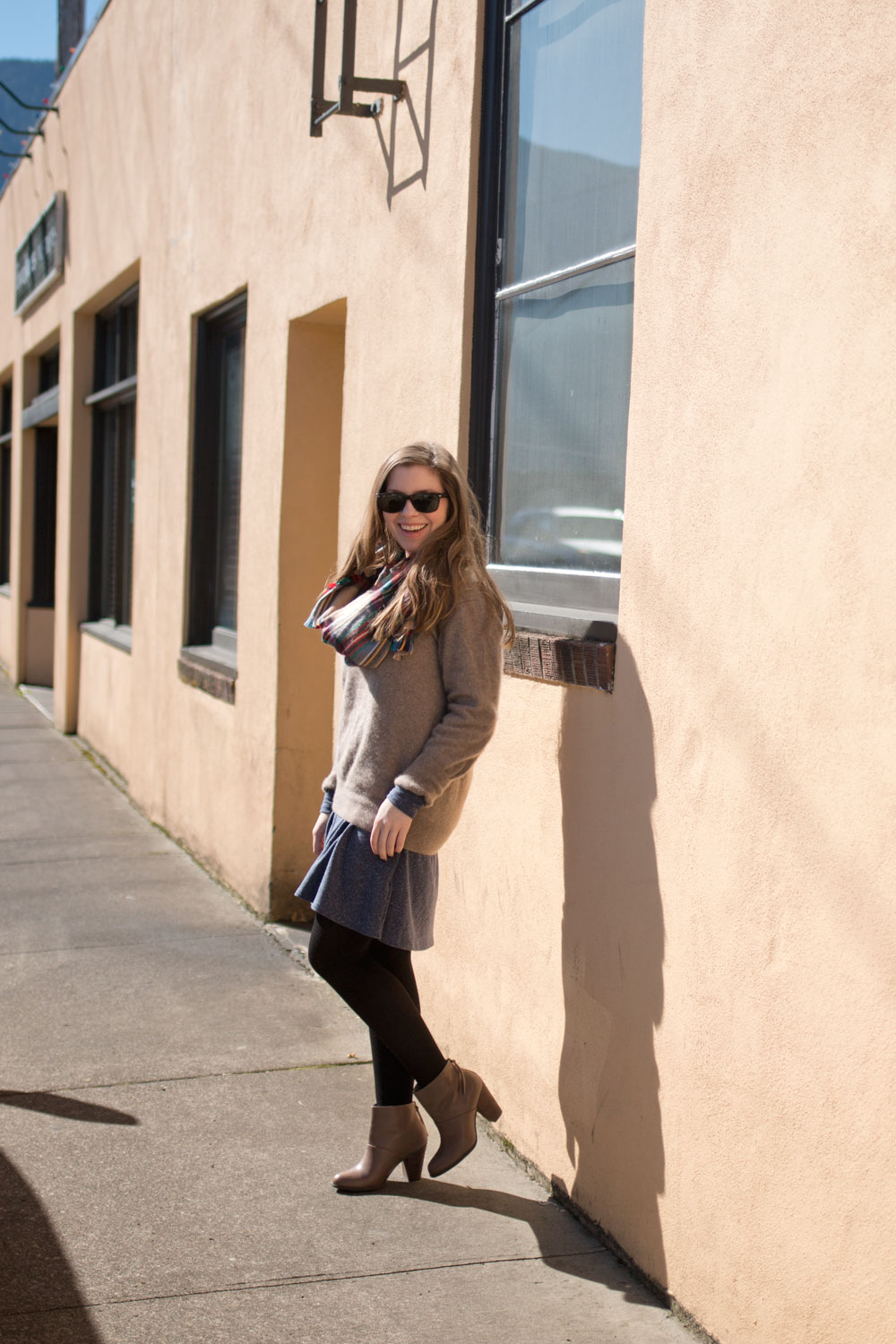 What I'm Wearing
Dress: Puella Swing Dress, Golden Tote (similar)
Sweater: Westbury Cashmere, Thrifted (similar)
Scarf: Oversized Plaid Scarf, Target (similar)
Sunglasses: Ray-Ban New Wayfarer 2132, Nordstrom
Shoes: Pierce Booties, Just Fab (similar)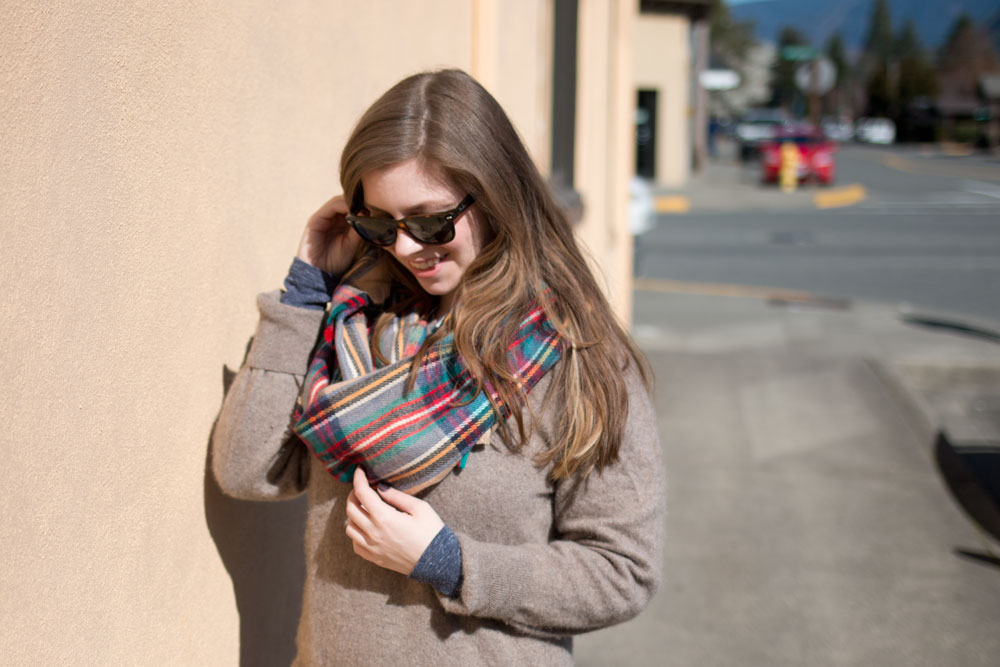 Well, I'm signing off for the weekend early. Today is my Friday since I'm taking a short day tomorrow, so I hope you have a lovely weekend!
What are you up to this weekend? Any fun plans?