Affiliate Links
Last weekend, Dave took me to Salish Lodge and Spa in Snoqualmie for a little weekend getaway. I've mentioned it before, but generally we prefer "experience" gifts, and we always try to plan something for each other for birthdays. (Like when we went to Lummi Island last summer for Dave's.)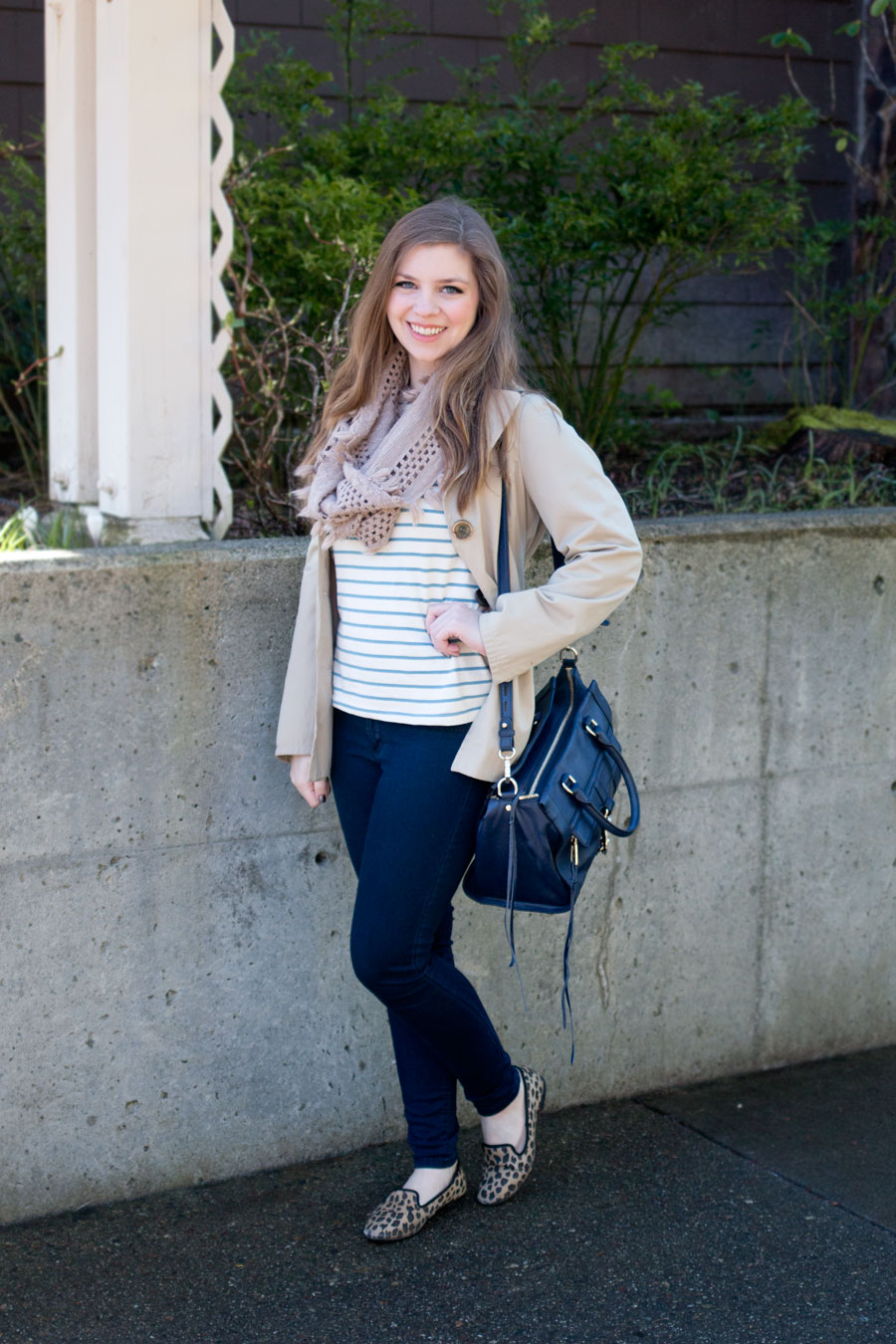 If you're not from the area, Snoqualmie is a small mountain town. It's beautiful – lots of greenery, fresh air, and water. From our room you could even see a peek of Snoqualmie Falls, and a few steps (okay, maybe a few hundred… but you get the point) from the front door of the Lodge and you can see the full thing.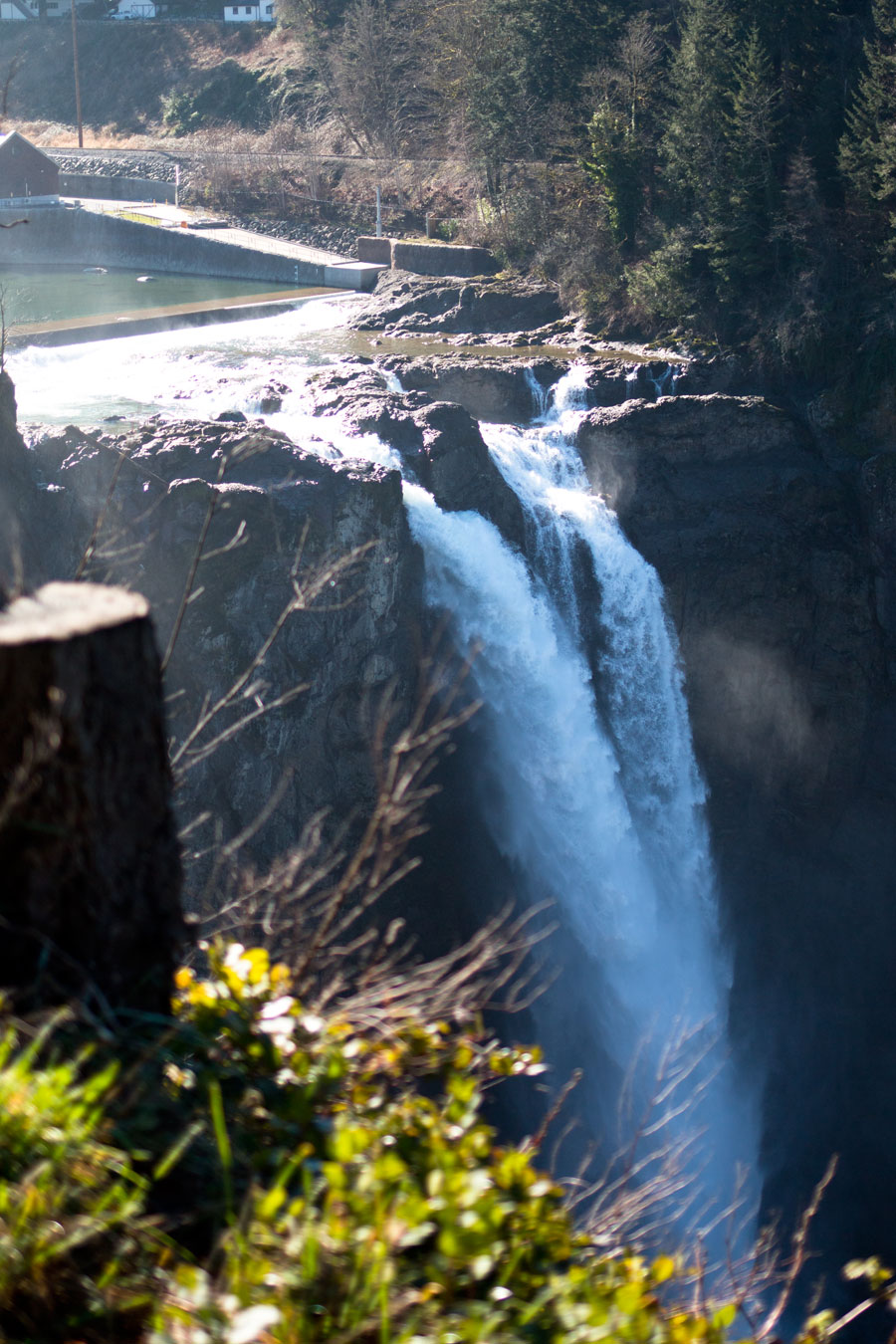 Gorgeous right? There's something really special about living in Washington.
Anyways, because I'm an opportunist, I knew we would have the opportunity to take a few outfit shots. I packed some outfits that I've been wanting to post that I've worn off and on throughout fall and winter (since let's be real, we barely had a real winter here this year… it's been in the high 40s and 50s mostly. Winter that is not.) Unfortunately what I didn't realize is how crowded this particular place would be, and with the light being so strong, I had to choose some not so optimal shooting locations. Style blogger problems, for real.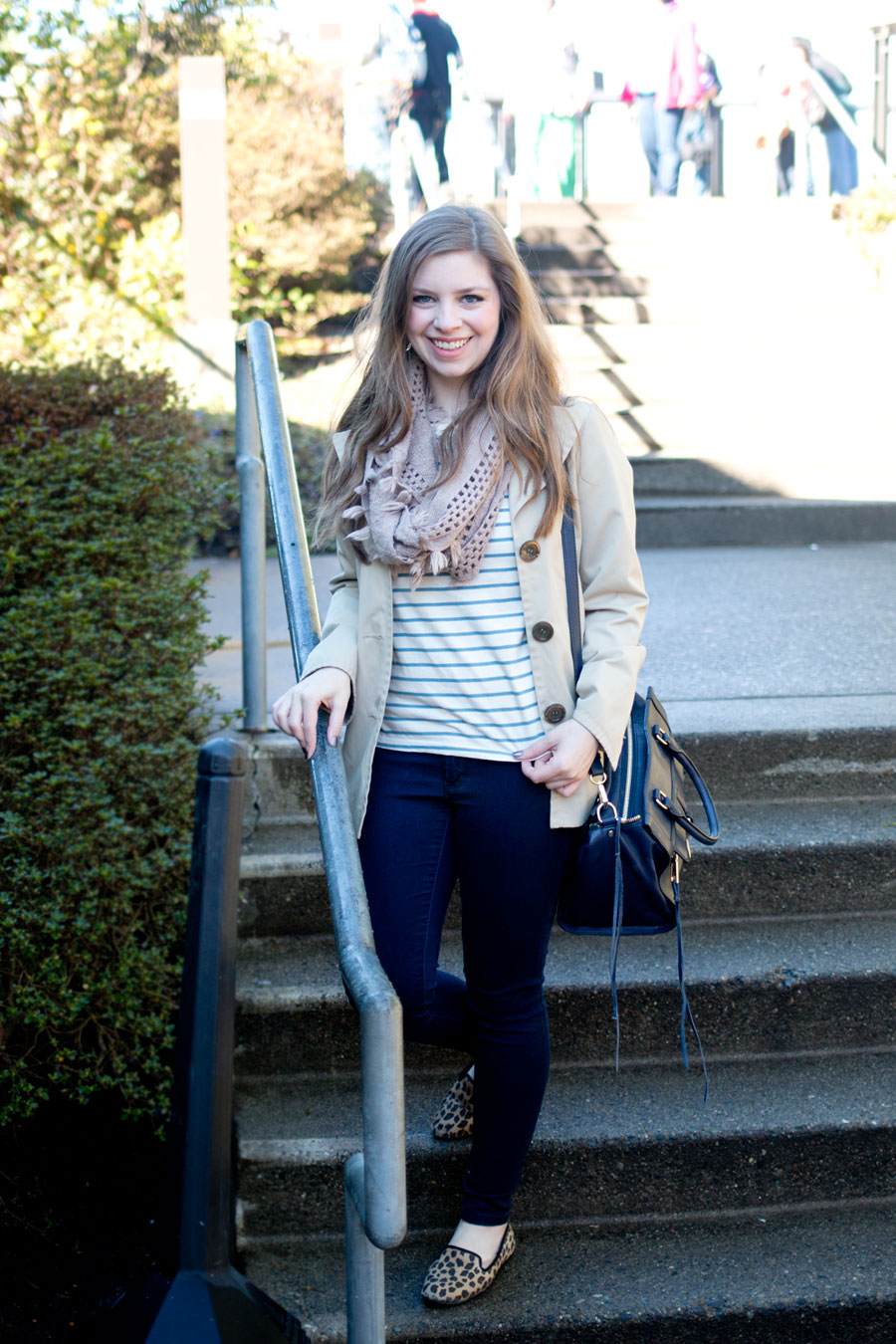 I picked up this striped top from ZebraClub.com a few months ago with a gift card I won in their Instagram launch contest, and this short trench coat is one of my absolute favorite pieces (I also own it in black, last worn here.) Since I'm vertically challenged, the short length of this coat is great because it doesn't accentuate how tall I am not, and I absolutely love that it has a hood. I mean, I live in Seattle, and we do get a lot of rain, sometimes without notice.
I'm not one to go for animal prints (okay, except maybe my animal print scarf…), but for some reason I fell for these animal print smoking flats a couple of seasons ago. I guess what I like is little pops of animal prints – shoes, belts, scarves. Prevents it from becoming tacky or cheap looking, in my humble opinion.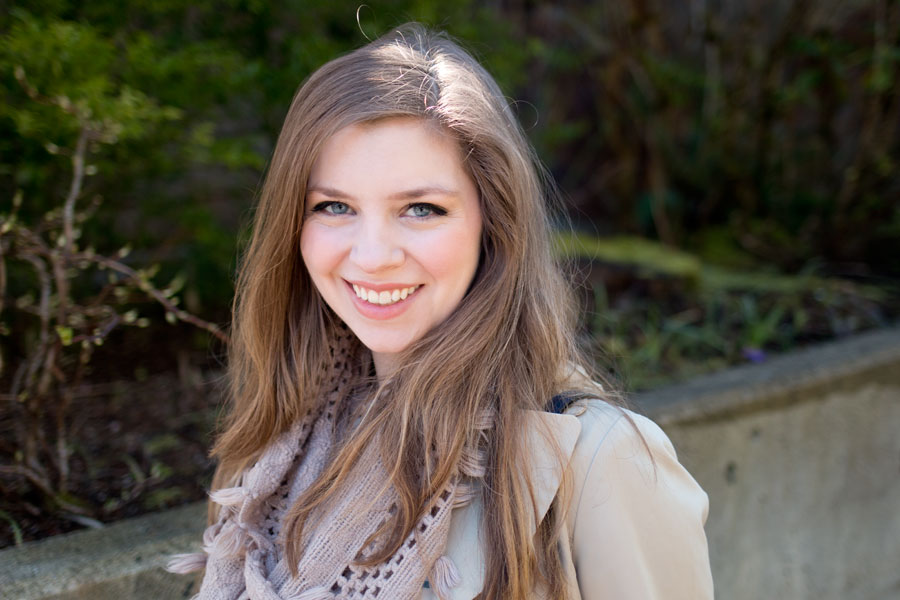 What I'm Wearing
Jacket: Ellen Tracy Belted Mini Trench Coat
Shirt: Mollusk Surf Sailor Stripe 3/4 Sleeve
Jeans: LC Lauren Conrad Jegging
Shoes: Sam & Libby Adley Tuxedo Flat in Leopard (similar)
Scarf: Nordstrom (similar)
Bag: Rebecca Minkoff Bowery Satchel in Ink
Have you taken a day or weekend trip anywhere recently? How do you like to wear prints like animal or stripes?