Sponsored Post: This post is in partnership with Washington Shoe Company. As part of my partnership, I was asked to co-host an event and create blog and social posts about my experience. All opinions are my own, of course!
If you follow me on Instagram, you may have recently seen a few photos from an adventure up to the Skagit Valley Tulip Fields. I was so honored to be asked to co-host the event with Washington Shoe Company, who makes rain boots under the brands Chooka and Western Chief (available at retailers like Nordstrom, Target, Fred Meyer, and Kohl's.)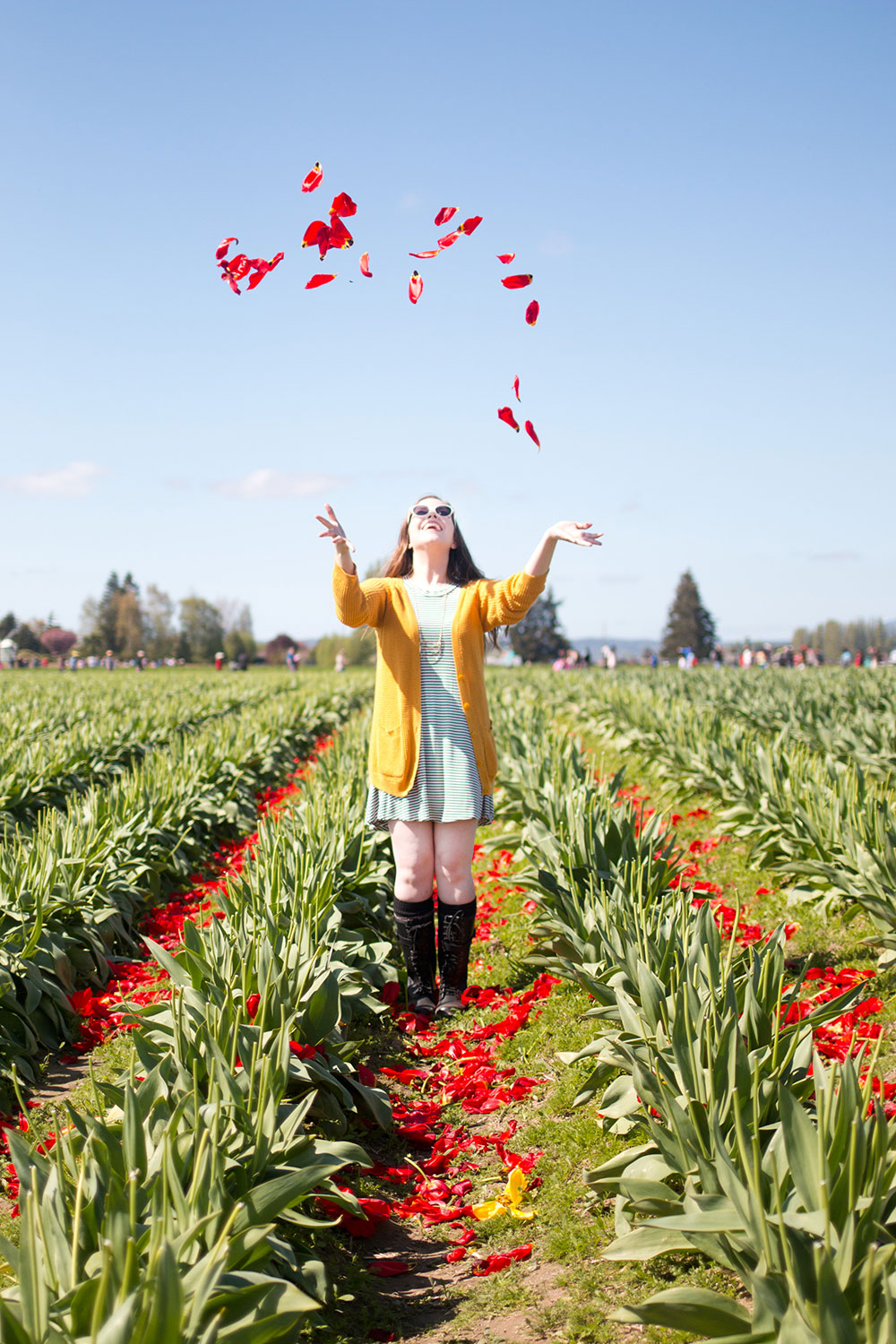 Photo by Hilary of The Cutie Life

Washington Shoe Company is celebrating 125 years being in business (right here in Seattle! Their original factory location is in the Pioneer Square neighborhood just a few blocks from where I work.) Prior to the event, I had no idea the brands under Washington Shoe Company were even local to us here in Seattle. I'd seen Chooka rain boots at Target and Nordstrom when shopping for a pair, but never realized they were manufactured just about 30 minutes from here. There's something special about supporting local businesses and seeing their success. Washington Shoe Company sells about 3 million pairs of boots annually across the nation and globally!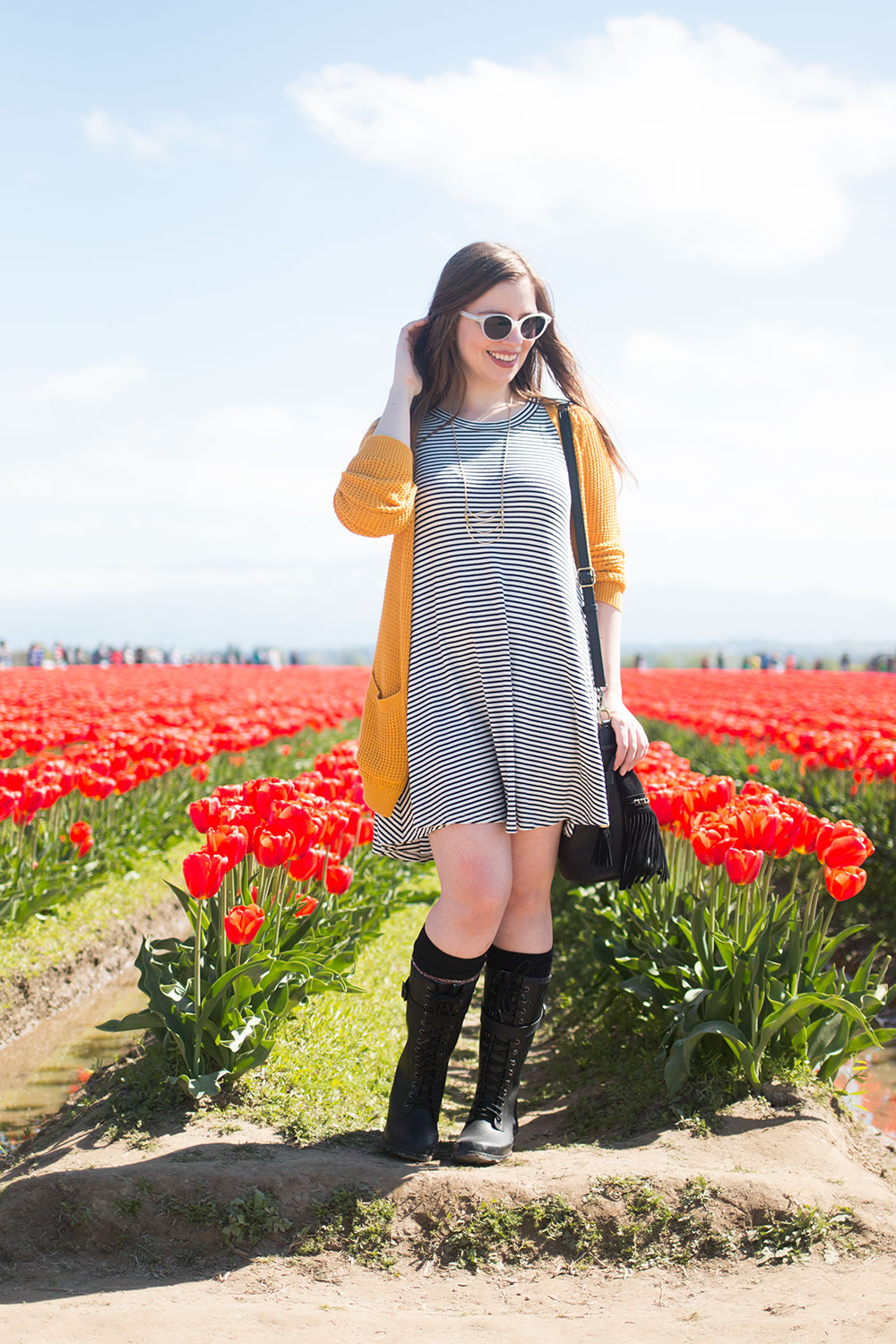 How to Wear Rain Boots
What I'm Wearing
Sweater: Nordstrom (similar)
Dress: Golden Tote (similar)
Boots:  Sara Lace Up Rain Boot c/o Chooka (P.S. Get a free travel mug with $40 purchase, just use code CHOOKAMUG at checkout through 4/30!)
Socks: Winter Boot Socks c/o Mo & Cho Boutique
Necklace: Purre Boutique (similar)
Photos of me by Julia of Style & Cheek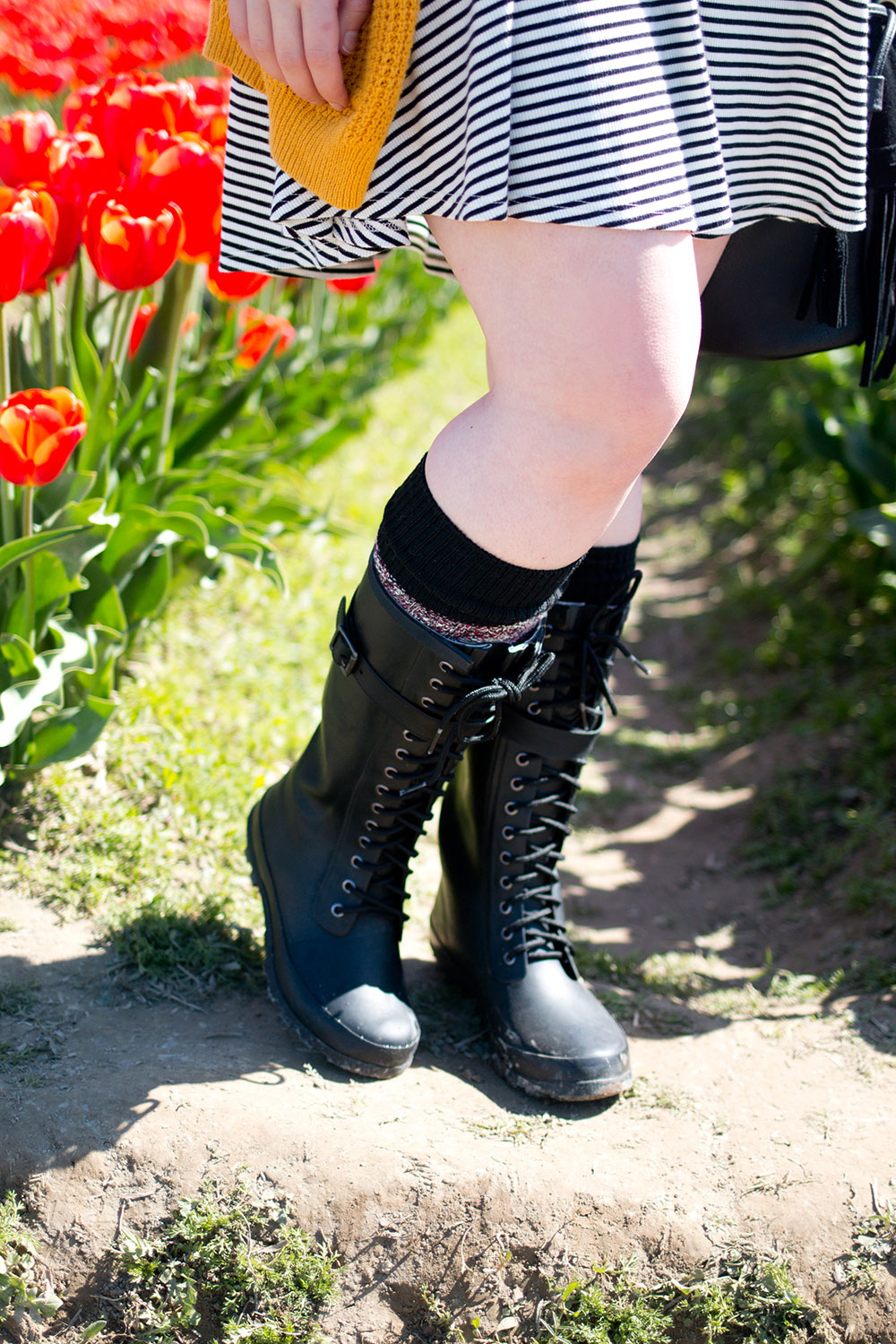 Many of my favorite local bloggers and their plus ones joined us for a fun day of sunshine, outfit snapping, and boot stomping (not on the flowers, of course!) around Mount Vernon. The weather couldn't have been better. It was in the high 60s, the sun was shining, and the blooms were just beautiful. If you're ever in the area during springtime, it's an experience you must take in. People travel from all over just to get a glimpse of the fields, and I'm beyond lucky to have it within an hour's drive.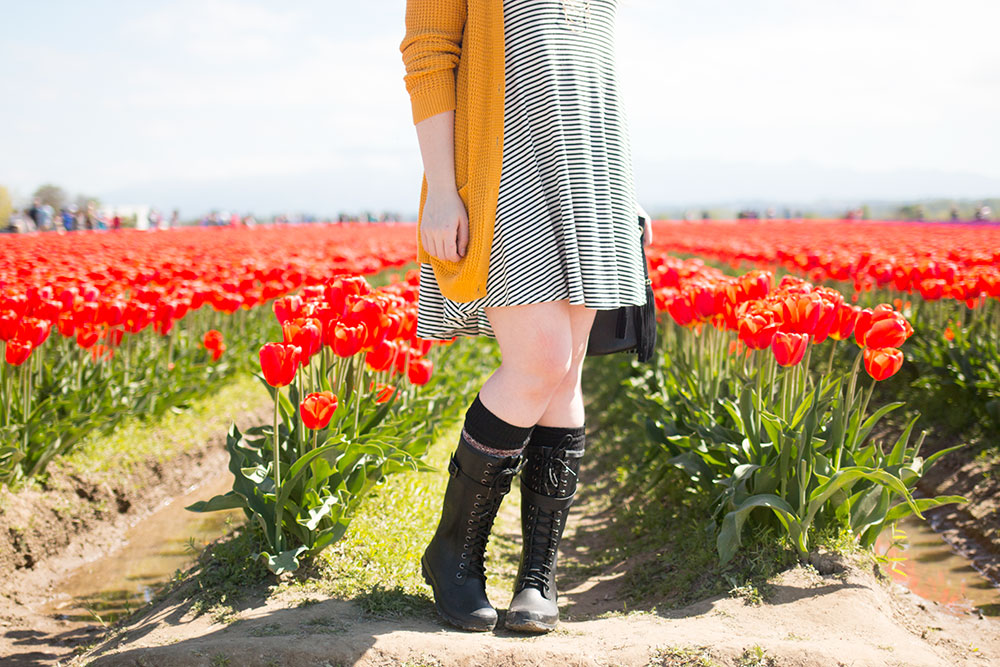 I was worried I was going to get too cold, but instead, the sweater ended up protecting my arms from getting burnt! A few of the girls ended up with sunburns since the sun was so bright that day! (Seattle problems, we don't even remember to use sunscreen we see the sun so rarely! Just kidding. Kind of.) To keep my feet happy, I also wore a pair of contrasting boot socks from Mo and Cho. The socks were so cozy and despite the warm weather, didn't make my feet too warm.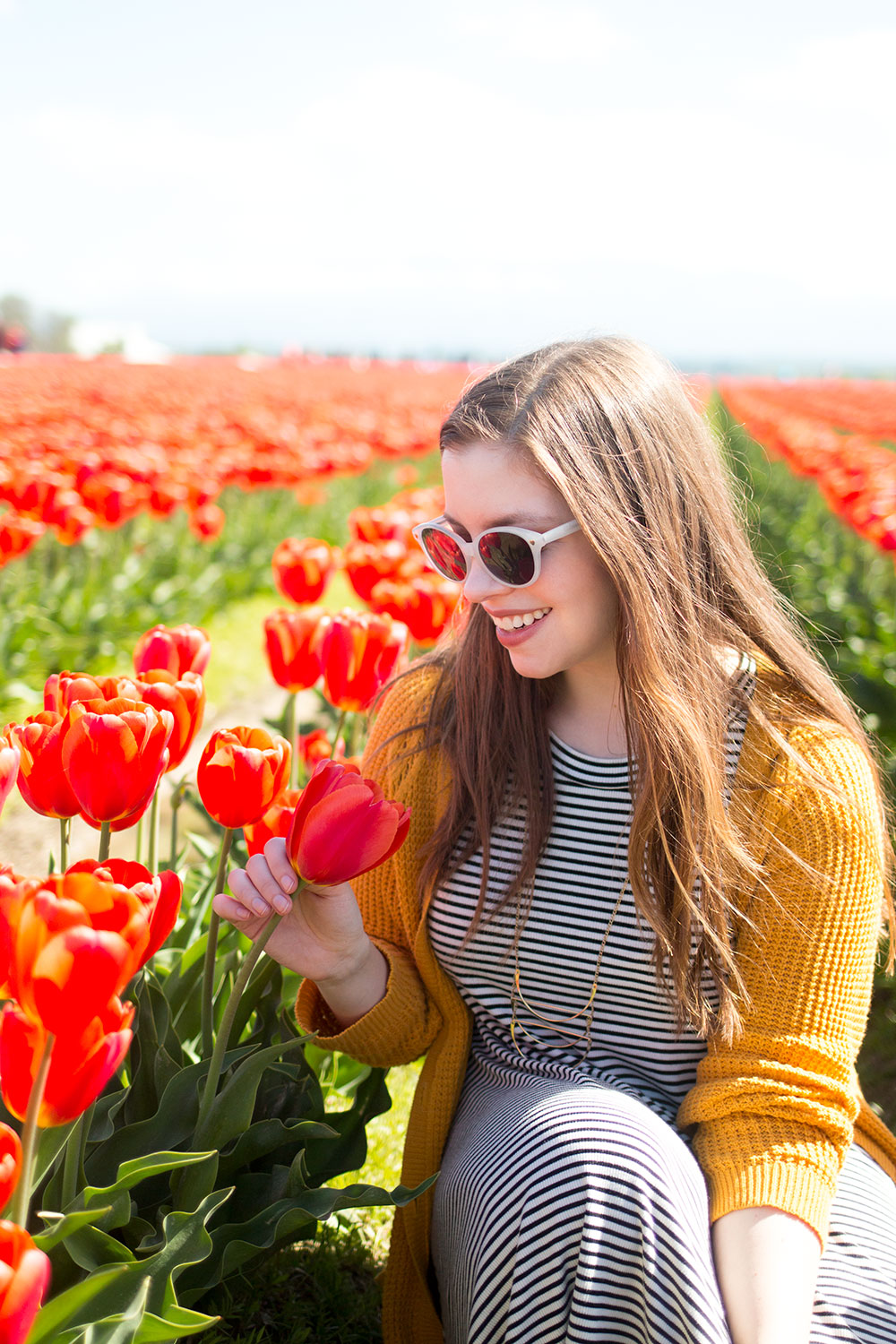 Of course, no adventure to the tulip field would be complete without some foot protection (you know, from muddy puddles and whatnot) so obviously I donned my Sara Rain Boots courtesy of Chooka. They were so comfortable and I love the edginess that the lace up detail provides. When thinking about how to wear rain boots, I had originally planned on a floral dress to contrast the edgy vibe of my boots. Last minute, however, I opted for a striped swing dress and mustard cardigan.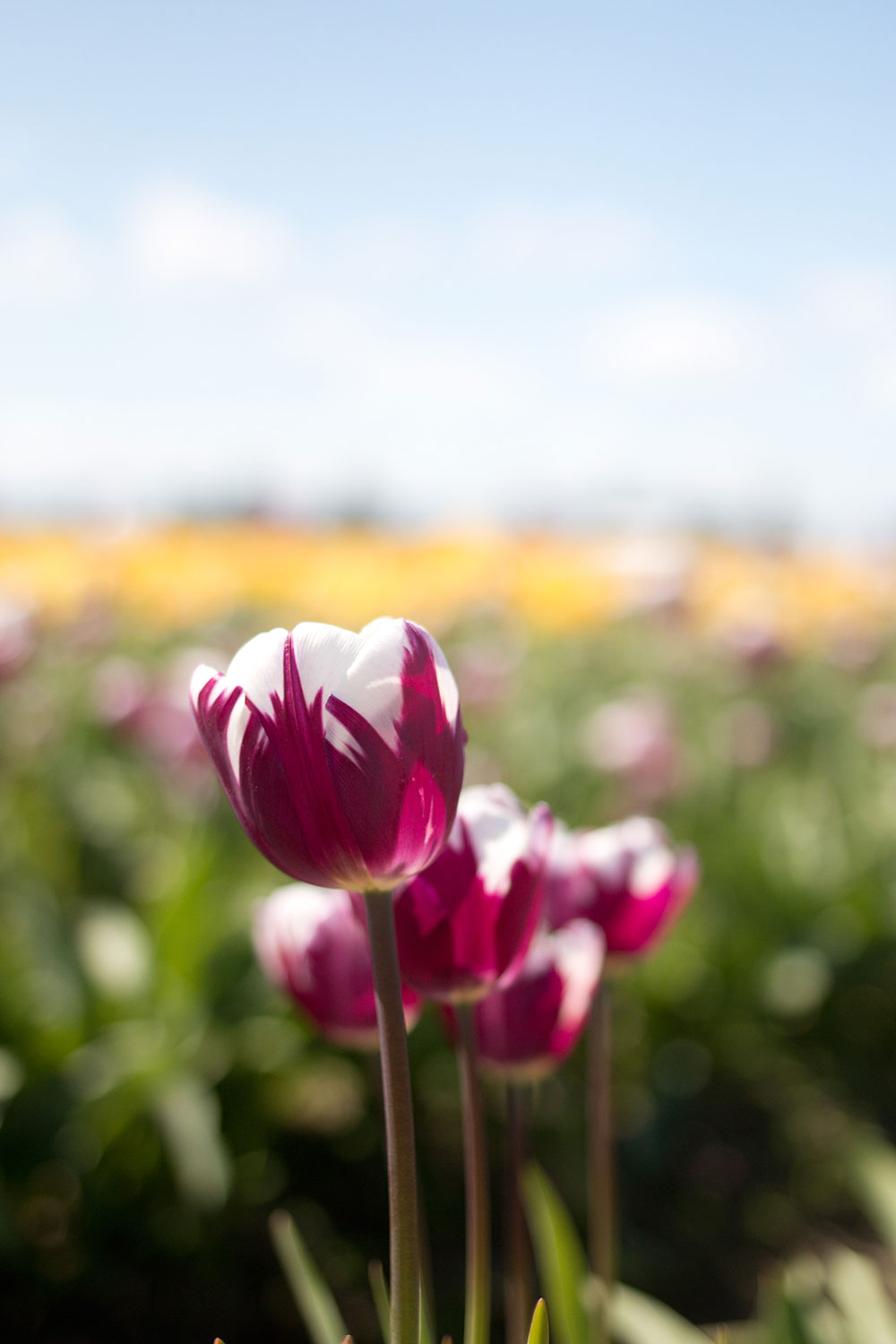 During lunch, Washington Shoe Company let us in on a few trends that we can expect to see in 2016 when it comes to boots and I thought it would be fun to share since this is a style blog after all! For spring 2016, colors are key, and this year expect to see lots of pastels like papaya, sunflower, lavender, and mint. Prints are in again, and floral prints are especially popular for both women and kids. Expect to see muted, vintage patterns from Chooka like these poppy boots, and bright patterns like this one from Western Chief. Duck boots are both useful and fashionable, and Western Chief makes an affordable pair at $72. (P.S. Save even more with code TULIP5 at checkout! You'll get $5 off a $25 purchase on women's and kid's boots through 4/30!)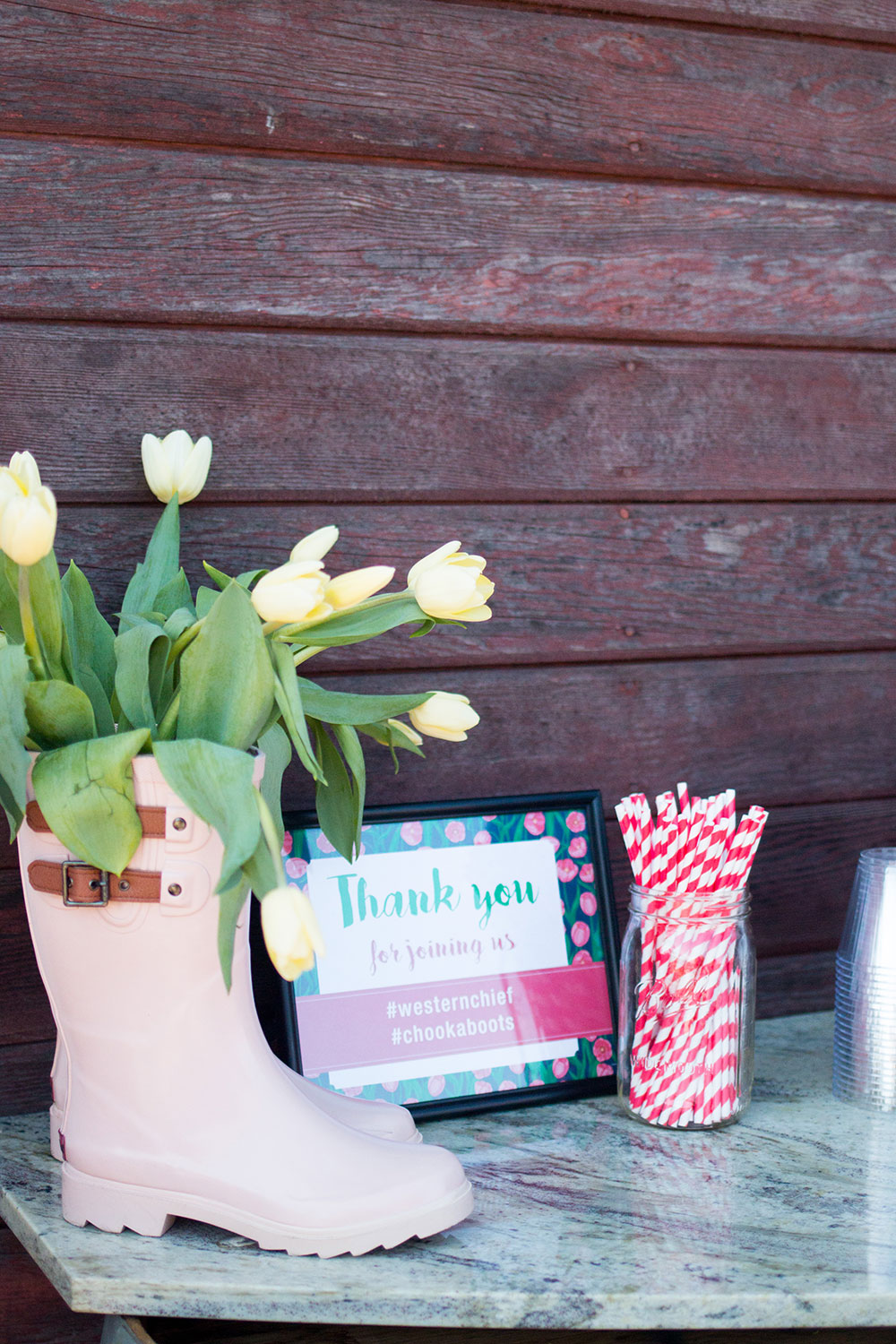 Chooka is more of the fashion line, so mid-calf boots and booties will be coming back for spring and fall. Updated, trendy styles like laser cut booties, wedges, and color block options will be coming soon! Chooka offers a more modern take on the traditional duck boot with a canvas upper/rubber step-in, and leather upper duck bootie. (P.S. Get a free travel mug with $40 purchase, just use code CHOOKAMUG at checkout through 4/30!)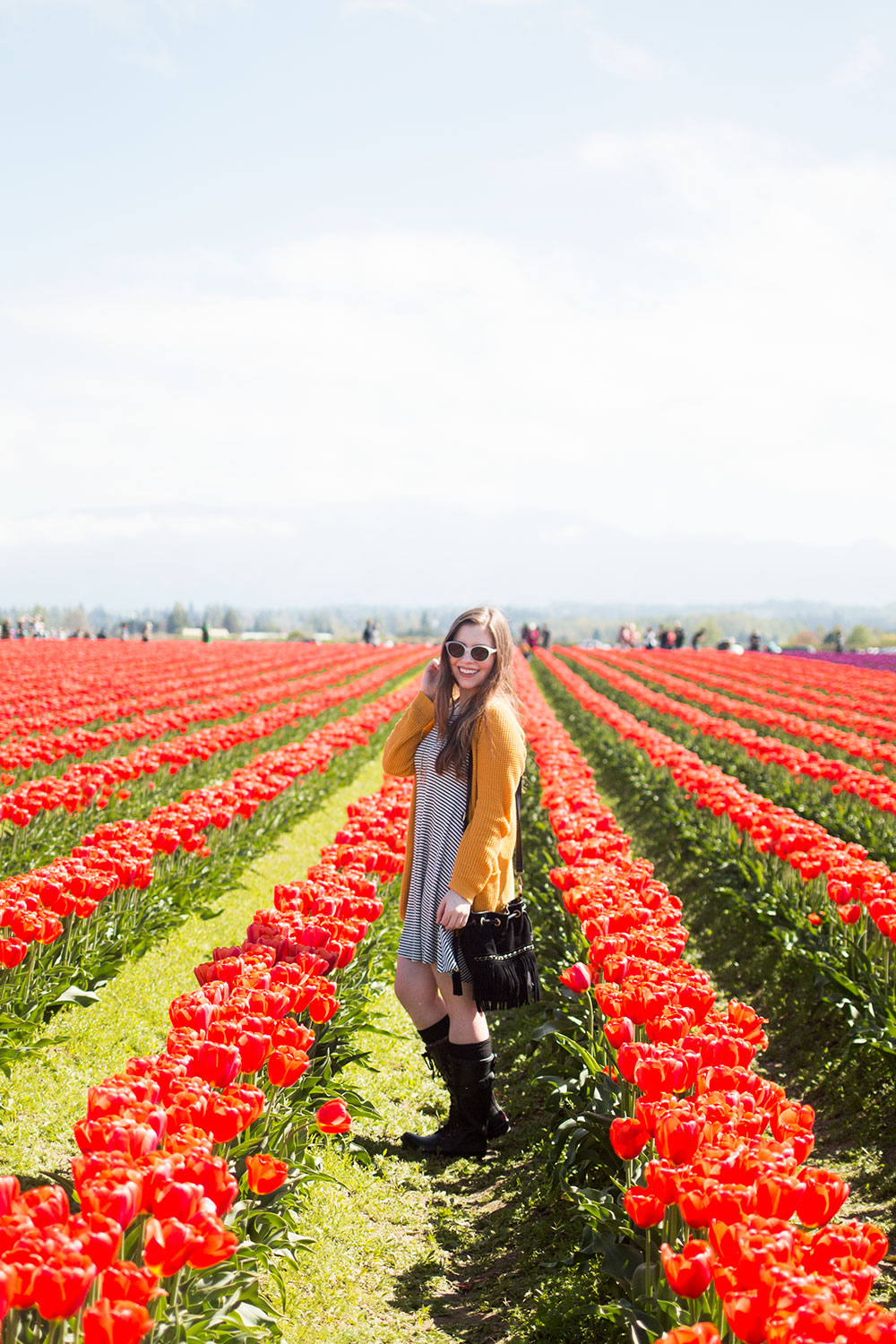 For my fellow commuters, the packable boot from Chooka is a fun option to keep your feet dry on the way to and from work without having to be stuck in a rain boot all day. They easily roll up and come with their own nylon bag for storing. Coming in fall 2016, Chooka is introducing a new line called the Belmont Collection which will feature riding style, waterproof leather boots. I can't wait for these to be released – a riding boot is a staple in my fall wardrobe and I would not mind an entirely waterproof one in my closet!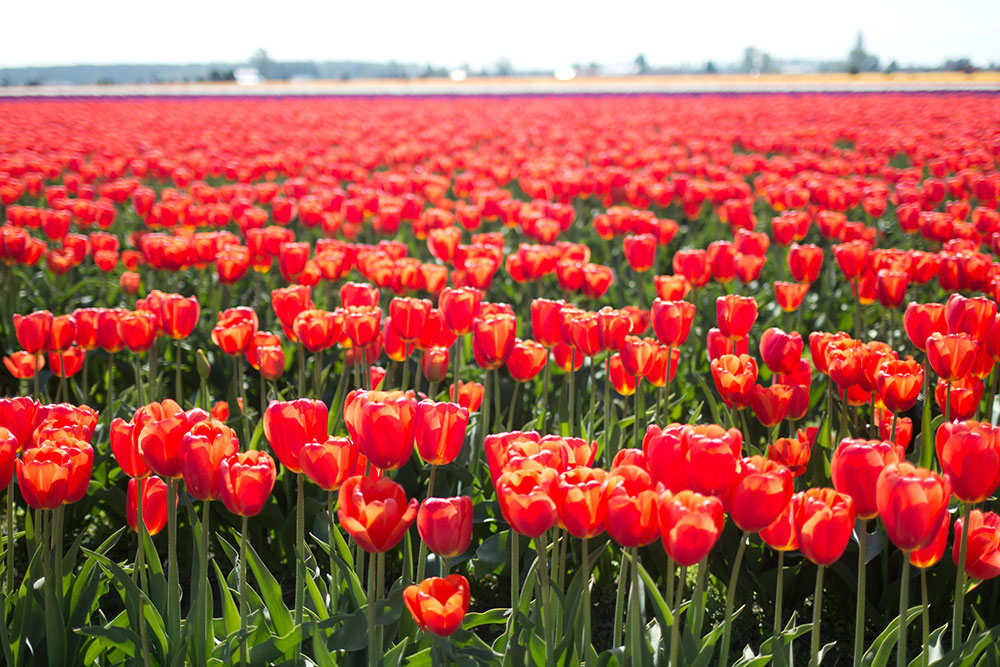 Are rain boots a staple for spring in your closet? How do you like to wear your rainboots? I'd love to hear all about your rain boot adventures, or if you've ever visited the Skagit Valley Tulips or something similar local to you!