Affiliate Links: If you click on a link in this post, I may make a very small commission.

Oh, hey, it's that jumpsuit again! It's funny how certain outfits that I share extend the conversation about what we wear beyond this space. Since posting the last styling of this black jumpsuit, I've talked to a surprising amount of people about wearing jumpsuits and rompers. I learned that I'm not the only one to struggle to find the one that works, or the only person to wonder if they could "pull it off." Hopefully, if you were in that camp, you've tried one out by now because honestly, I love both jumpsuits and rompers a bit too much.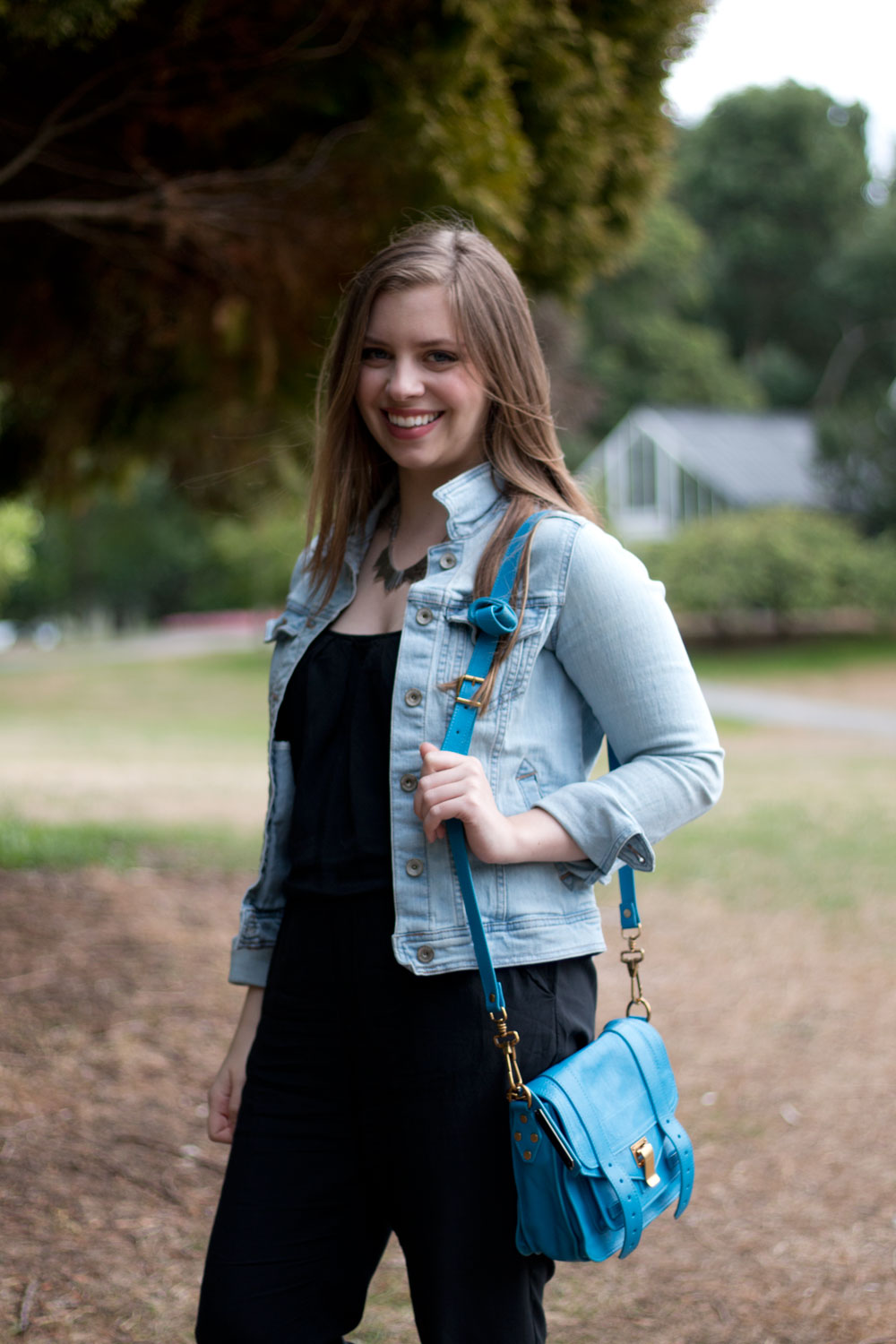 What I'm Wearing
Jumpsuit: Bongo (on clearance for $9.99!)
Denim Jacket: Sonoma Life & Style (use code BACK2SCHOOL for 15% off)
Sneakers: Converse Low Tops (on sale & use code BACK2SCHOOL for 15% off)
Bag: Proenza Schouler PS1 Pouch
Necklace: Slate borrowed from Rocksbox (& kept this one! Try out Rocksbox for free for a month with code hellorigbyxoxo)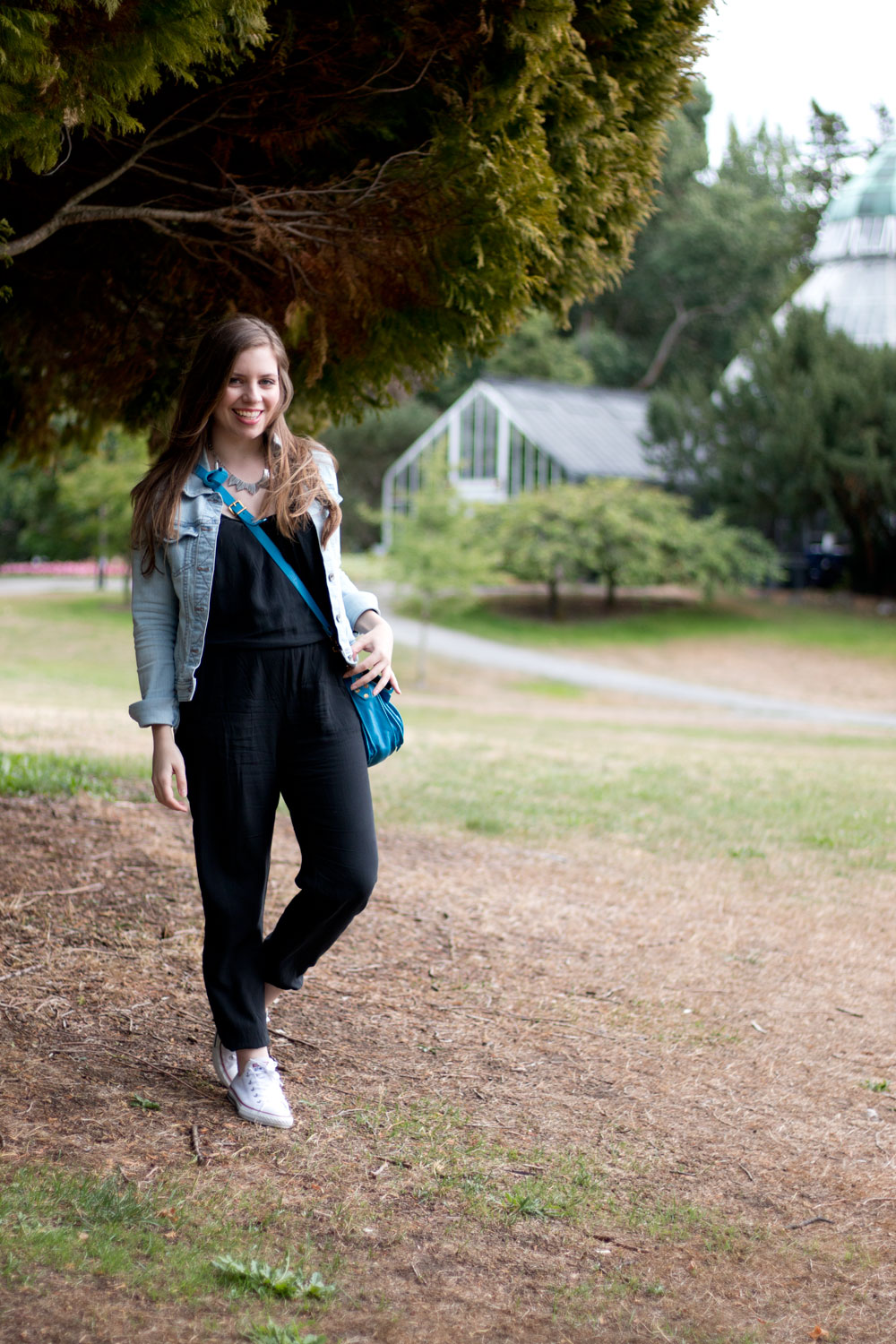 What I like about jumpsuits (and rompers for the warmer months) is how easy it is to dress them up or down. It's like a black dress, but a bit more fashionable. I truly regret not packing this jumpsuit for France because I saw so many chic women wearing them! Granted theirs were probably not from Sears, but what can I say, I like budget fashion!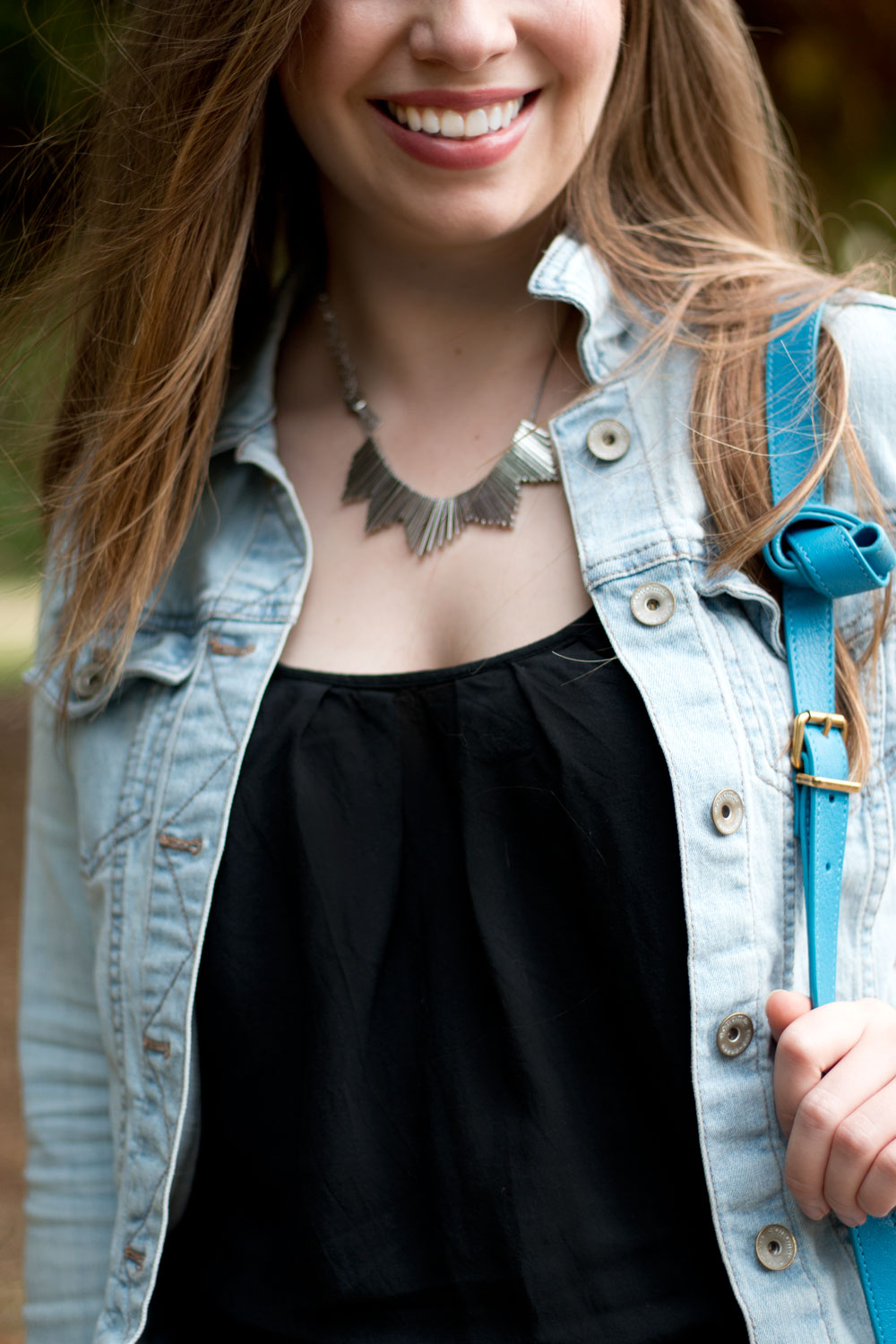 I wore this jumpsuit to go hang out with my friend and fellow blogger, Hilary of Cutie Cameras. Unfortunately as soon as we started snapping photos the wind picked up and decided it was going to make outfit photos that much more difficult, so excuse the unintentionally popped collar and flyaway hair. ;) Blogger problems, for real.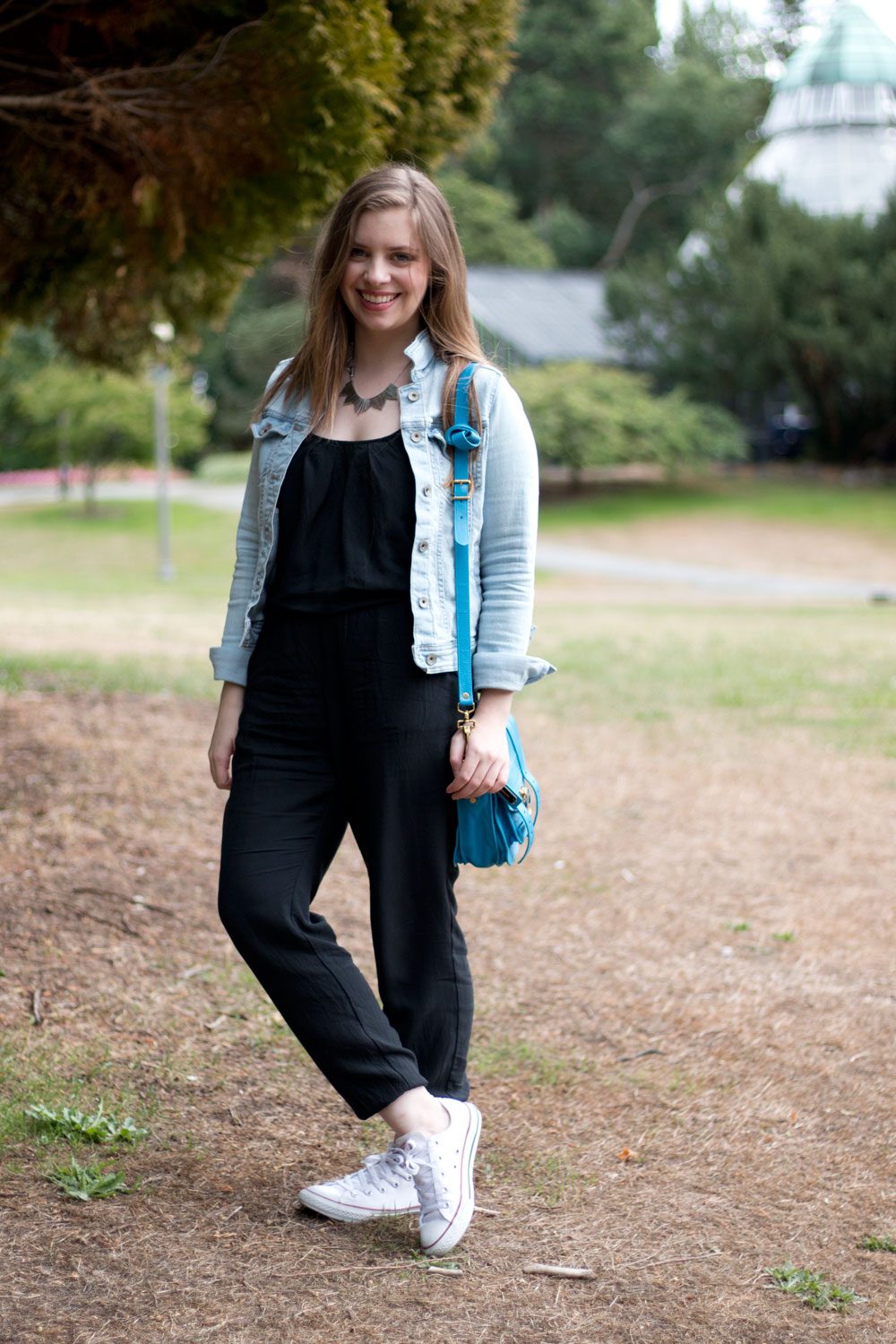 We spent the rest of our time in Tacoma getting lunch, talking blog, swapping travel stories, and antiquing. It's always a joy to spend time with Hilary. The bubbly and fun personality that exudes through her writing and photos is what you get in real life too. Plus there's nothing like a friend who understands the weirdness of blogging and having to take photos at 50 different angles to just "get it right."
Have you styled a piece you were hesitant about recently? What are your thoughts on jumpsuits and rompers? I'd love to hear about it – and happy weekend!