Product Sample: A complimentary bracelet and charms were provided to me in exchange for this styling and review. Affiliate Links: If you click on a link in this post, I may make a very small commission.
Happy (almost) Friday! I really wish today was Friday. With this nagging pain in my mouth, this week back to work has been challenging. Something about being uncomfortable makes it hard to concentrate on anything but the discomfort that then makes the day go that much slower. Sigh. I just keep thinking that in a few short weeks we'll be off on vacation, which I'm getting super excited for.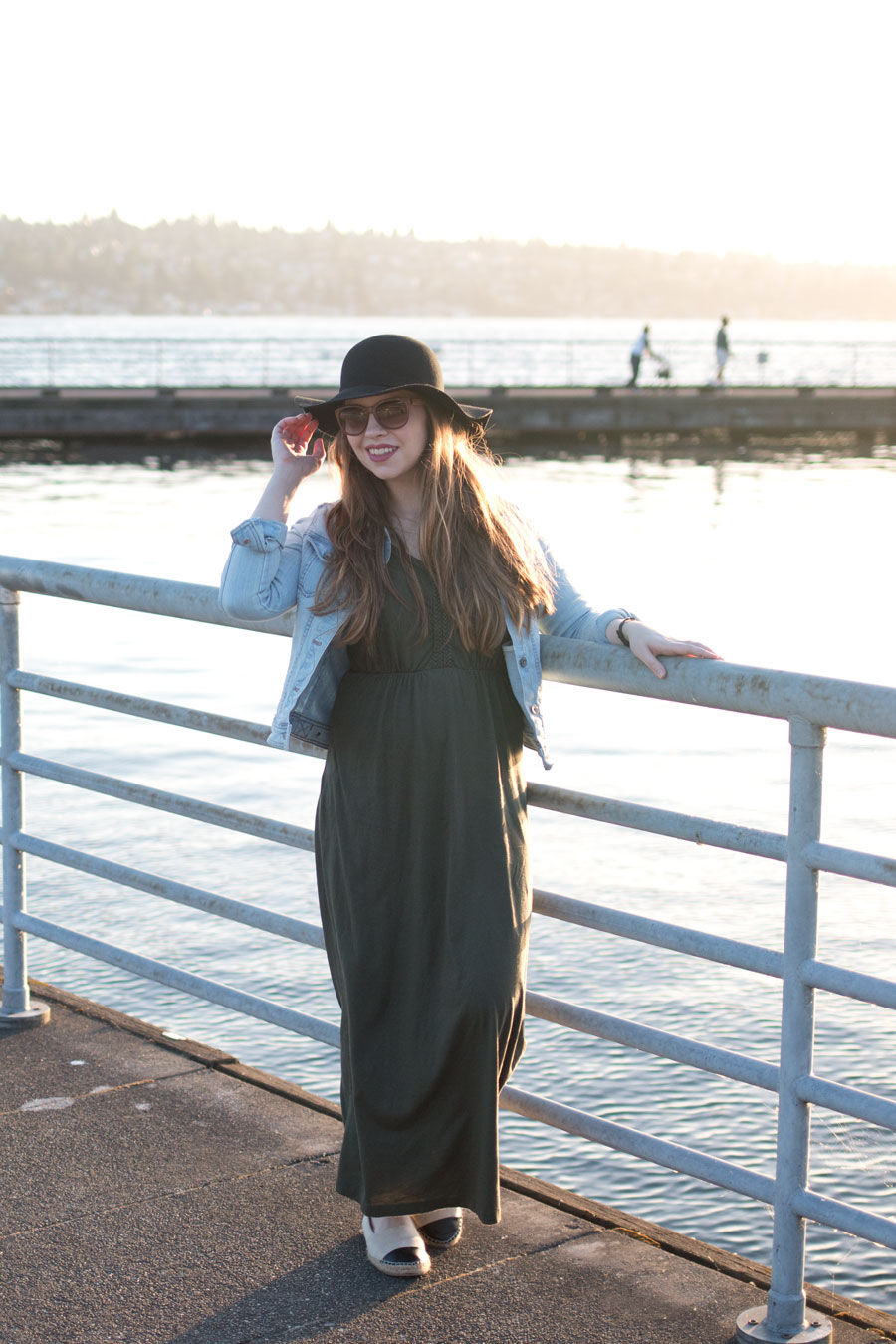 What I'm Wearing
Dress: Old Navy (similar)
Jacket: Kohl's
Shoes: Mossimo Dianne Cap Toe Espadrille Flat
Bracelet: KEEP Collective, c/o Amanda
Ring: Forever 21 (similar)
Hat: Forever 21
Sunglasses: LC Lauren Conrad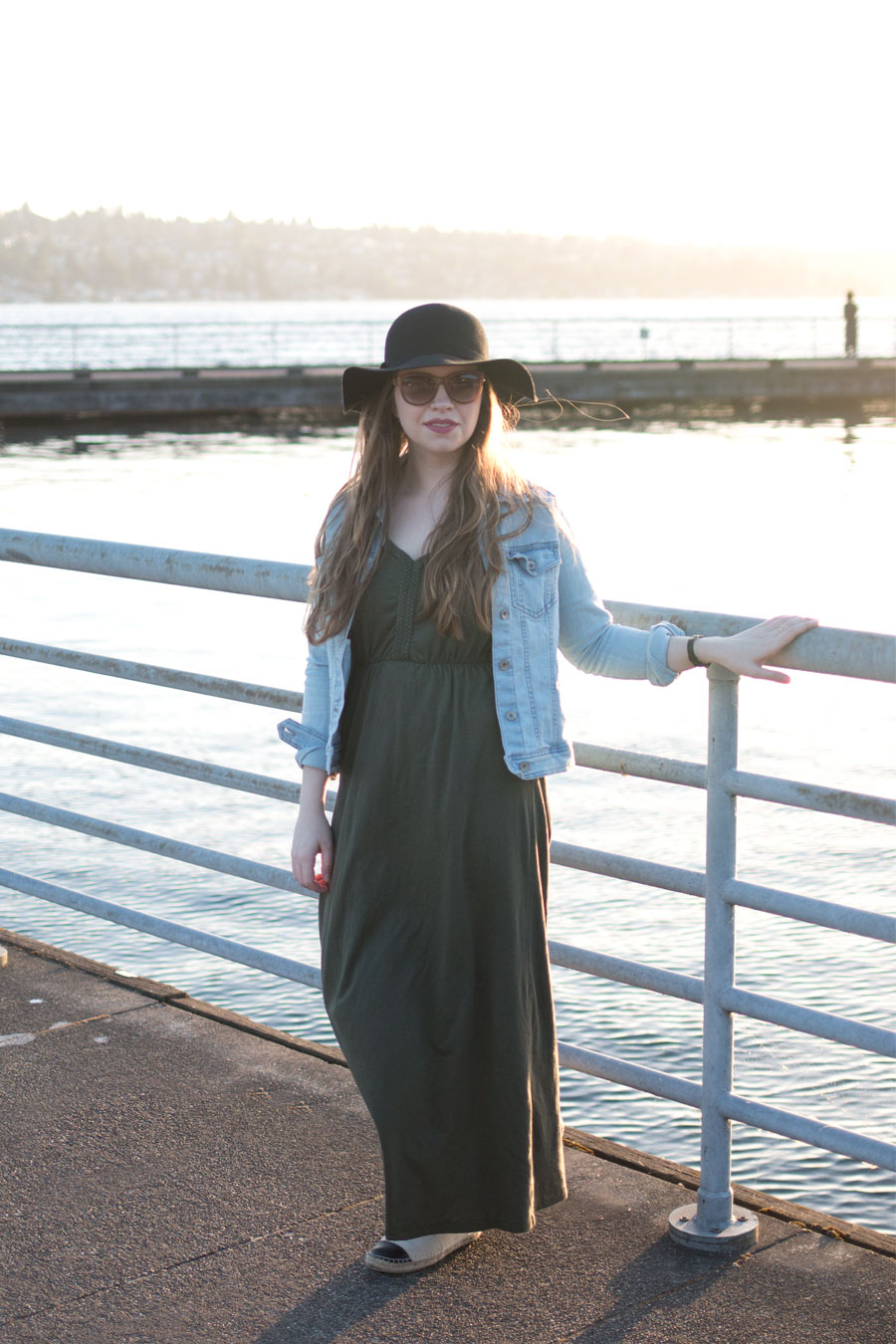 This outfit today is a total repeat from something very similar that I wore a couple of weeks back. It was so comfortable that I figured it was worth the repeat. I found this maxi dress at Old Navy on clearance a couple of summers ago and wish I had it other colors. It's incredibly soft and comfortable and goes with so many outfits. To me, maxi dresses feel like socially acceptable sweatpants, and you don't even have to shave your legs. ;)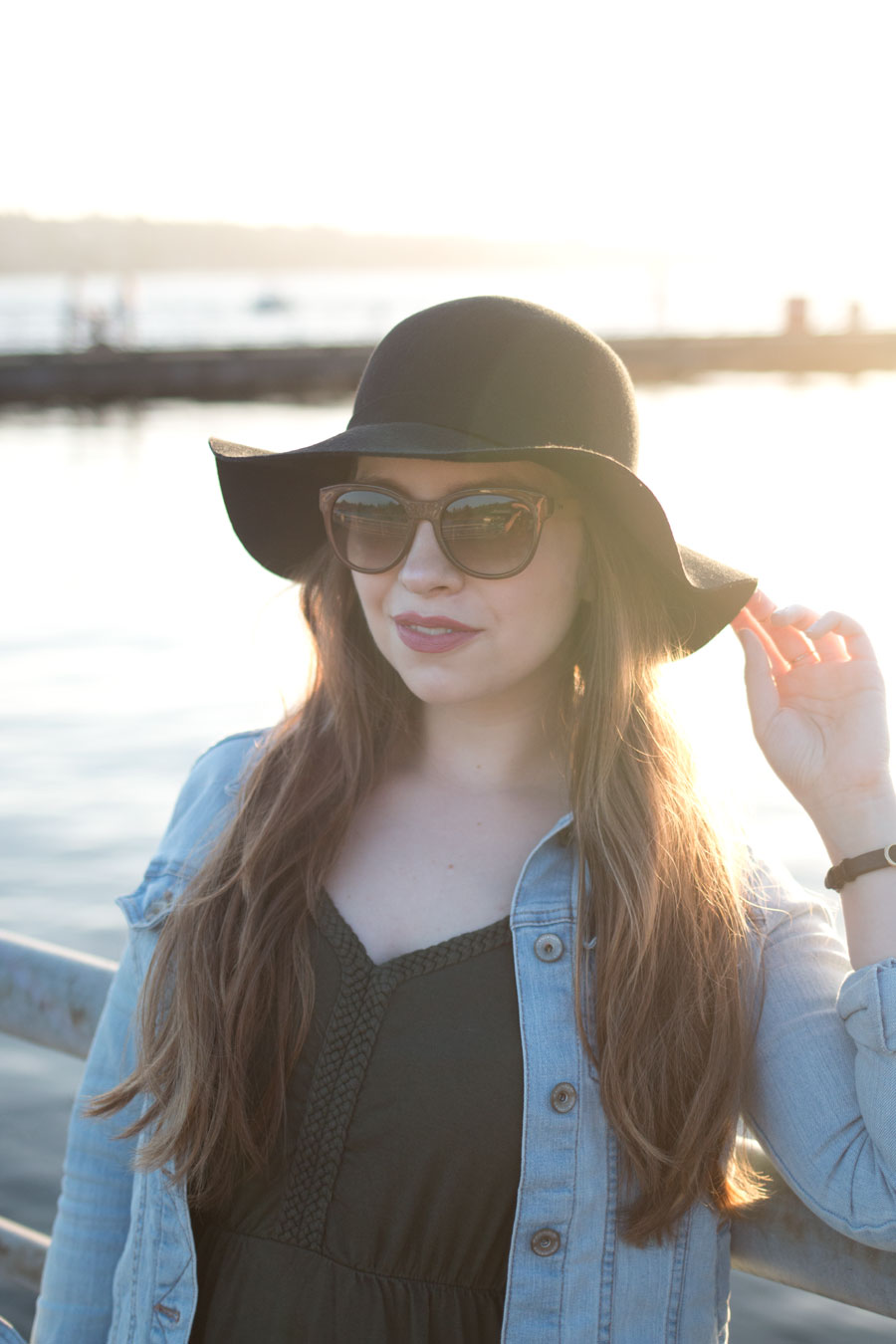 I'm accessorizing with this new KEEP Collective bracelet that was kindly sent to me by Amanda, who is one of their designers. "Keepers" (or bracelets) have "keys" (or charms) that you can customize to fit your personal style. I always liked the traditional charm bracelets growing up, but my wrists have always been so small that they never fit. Plus, who wants something dangling and jangling off their wrist all the time? That's just not for me. But when I saw these, I thought this was the perfect solution! You can slide the keys on and off easily, and this particular leather band is reversible to either black or brown.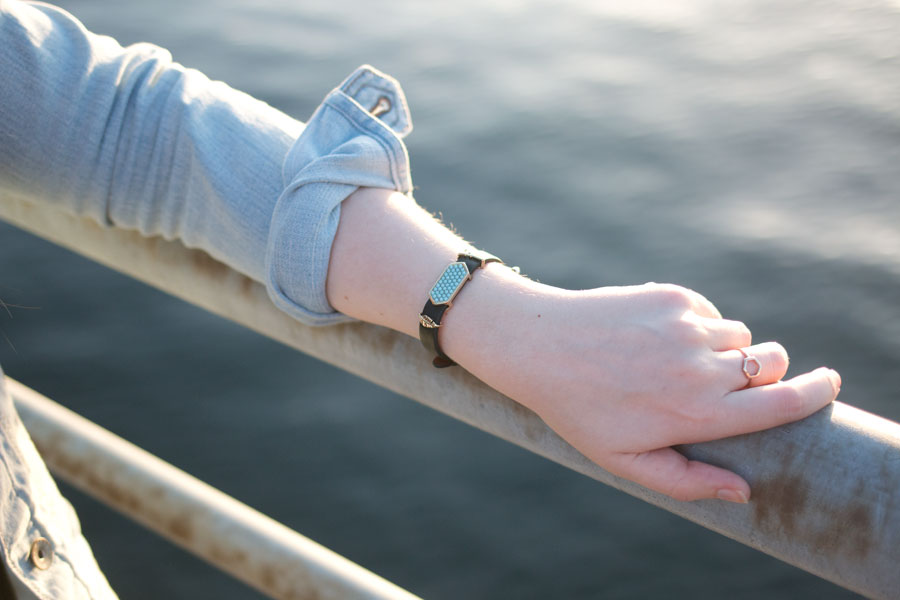 As for my KEEP Collective review, overall I'm pleased with the quality and the "keys" are super cute. I chose the Eiffel Tower to commemorate our trip to Paris this year, the Geo Bar in turquoise because it's super pretty, and the leaf because it's reminiscent of a feather, which I love.
And because Amanda is super sweet, she decided to help one of you get started with a KEEP Collective collection of your own! Enter below to win a silicone band! This giveaway is open to US residents due to shipping restrictions. Thanks for your understanding!
What do you think about KEEP bracelets? Would you rock one?