You know that one person that makes it nearly impossible to complete your holiday list on time? The person who has everything, refuses to give any hints about a gift they might like, and overall makes it impossible to shop for them? I think we all know at least one person like that, and if you're like me, you're scratching your head trying to find the perfect gift for them all holiday season long. Luckily, Seattle-based Knack Shops has rocked my world with the ultimate, customizable holiday gift option that's going to make gift-giving this season (and for every other occasion) so much simpler.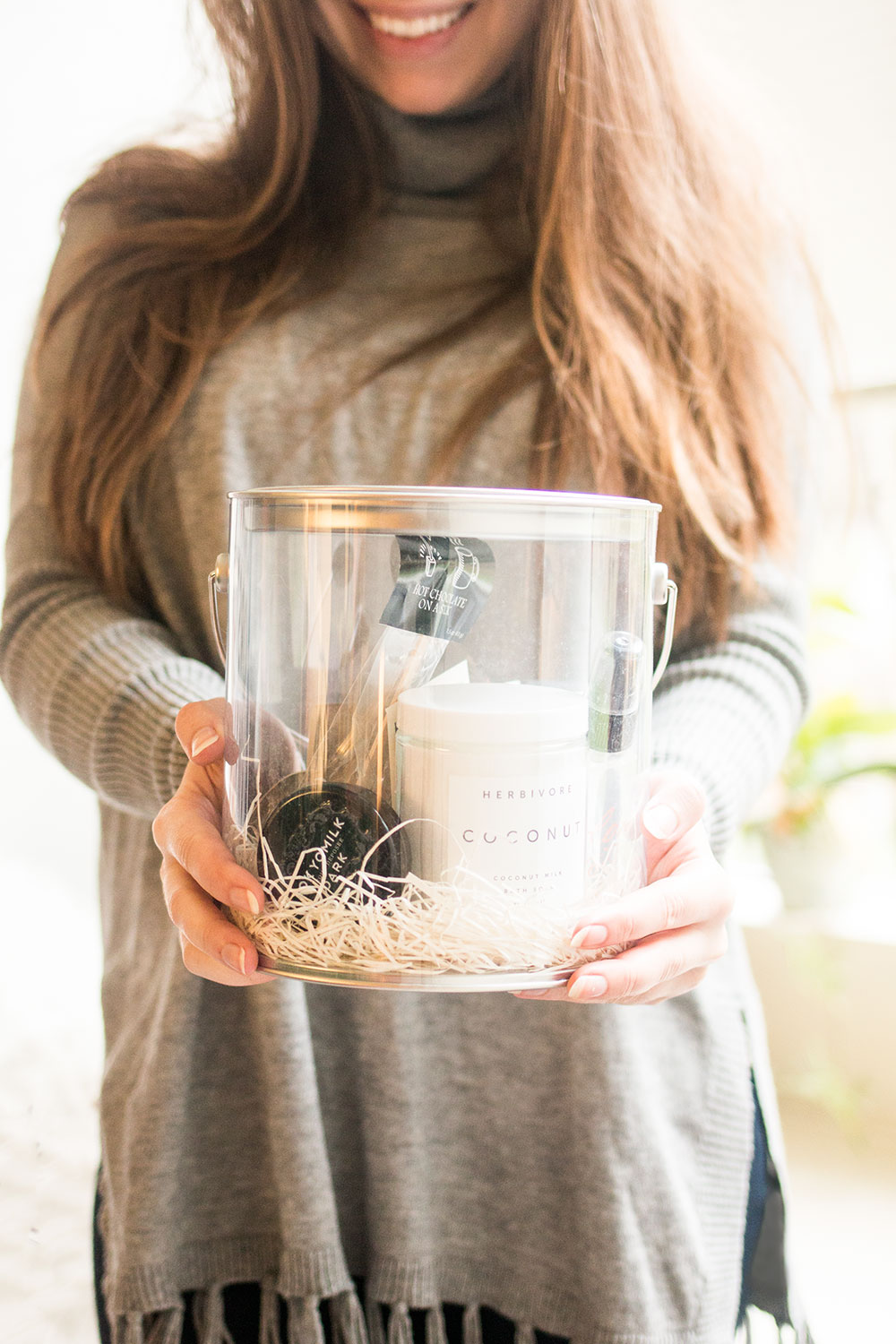 Disclosure: Thank you so much to Knack for partnering with me on this post. All opinions are my own!
Even better? Knack encourages shopping local, which is why you'll find so many local Seattle brands and artisans represented. From Fran's and Seattle Chocolate to Herbivore and Capitol Hill Candle Company and more, about 60% of the products available are local and they have an entire page dedicated to all of their goods from Pacific Northwest-based businesses. Beyond that, Knack Shops also denotes what type of business you are supporting on every item's listing page, including whether a product is handmade, sustainable, made in the USA, is from a women-owned business, gives back, and more.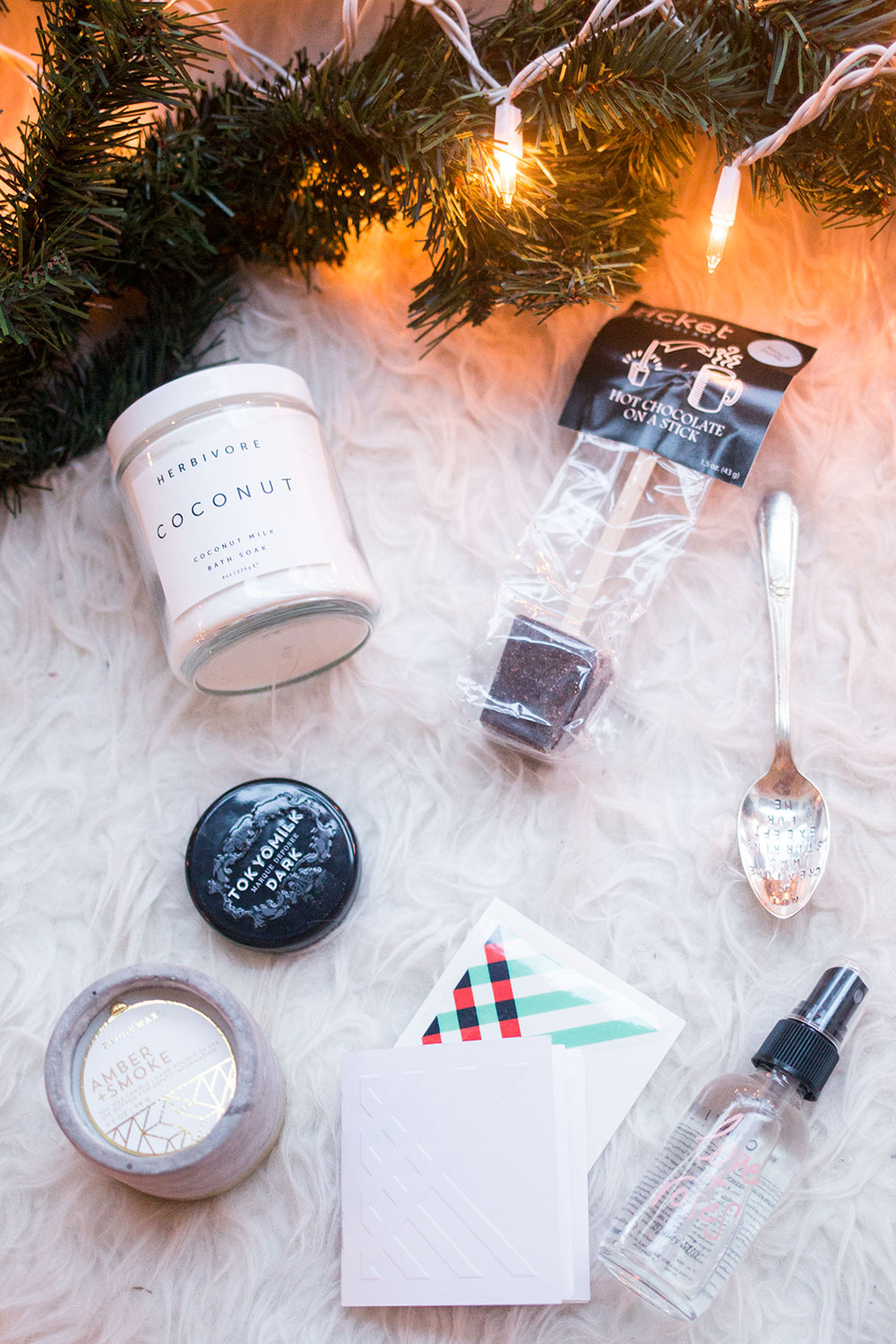 If it's convenience you're after, then Knack has totally got you covered. My personal favorite thing is peeking through all the curated gifts. So much creativity in each option! You can also personalize it by adding or removing other items that fit your recipient's needs. As you can see in my unboxing video below, that's exactly what I did with my Knack. I liked the look of the Just Breathe Knack; however, I knew a few items weren't a fit for me, like the bath sponge and the bath salts. Instead, I swapped in the Herbivore Coconut Soak, TokyoMilk Lip Elixir, and added a few items to round out my relaxation experience, such as the Handstamped Holiday Spoon and Hot Chocolate on a Stick. Speaking of chocolate, it was really, really hard for me not to want to add every single item into my Knack from their extensive offering. Have I mentioned my weakness for Fran's Chocolates?
Beyond the convenience of customizing your gift basket, Knack offers a variety of delivery options that make last-minute gift giving stress-free. If you're local to Seattle, Postmates will deliver Knack products within an hour. You can also opt to pick your Knack up in store (they're at 1306 E Pike Street on Capitol Hill) to save the shipping fee and check out the goods in person. For those outside of the Seattle area, never fear! You can opt for 2-day or overnight shipping and have your Knack arrive just in time. If you're more of a planner, you can also schedule your Knack gifts, so do all of your shopping now and schedule everything to be delivered in time for Christmas or a future holiday.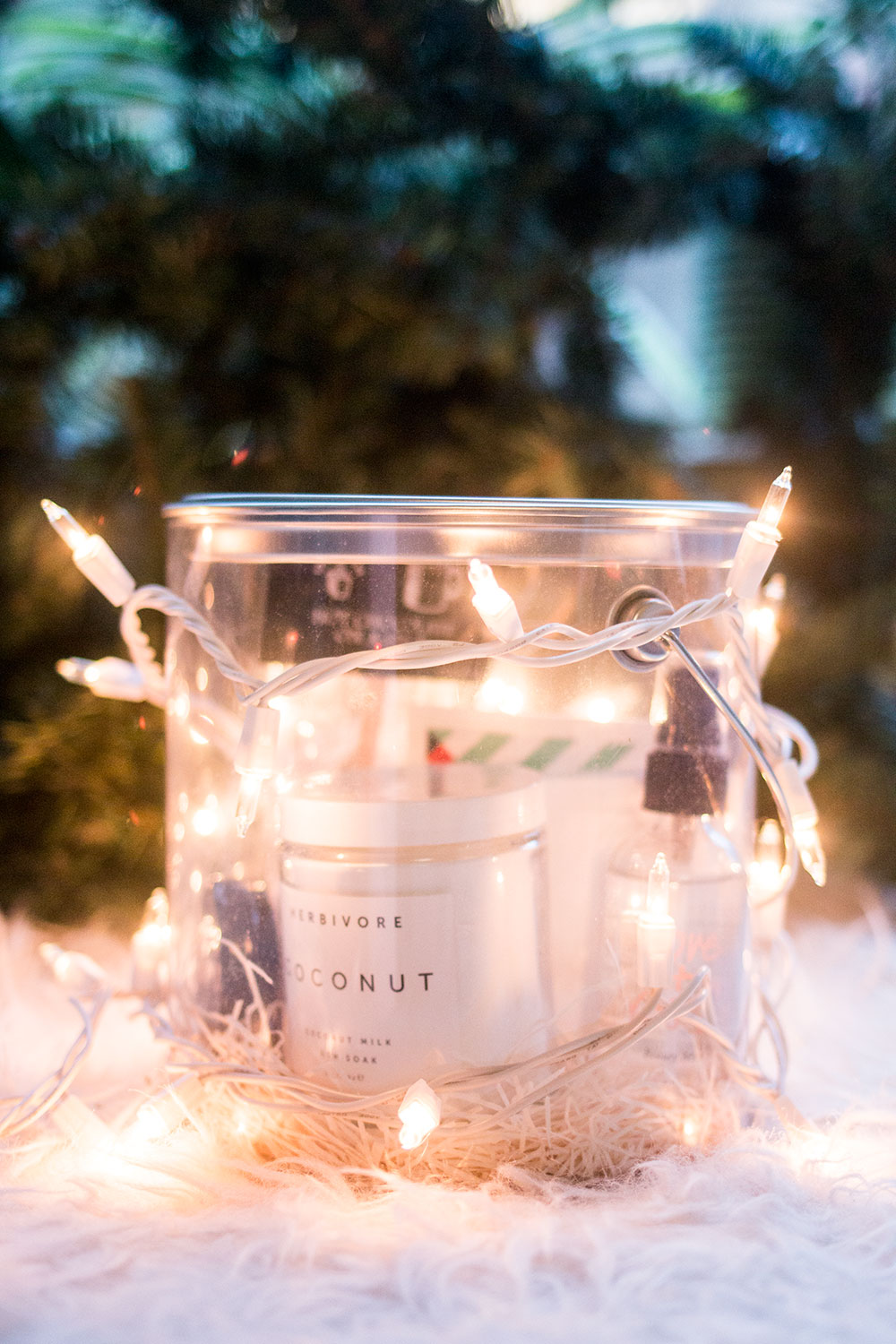 Speaking of holidays, if you're still stumped on what to pick out, Knack has curated a Holiday Gift Guide. I love their unique picks, and if you're looking for a perfect gift for anyone from the party host to the Lumber Sexual, you're covered. I mean, I'm not going to lie, I would not mind if someone delivered that You're Blushing Gift Set filled with Rosé themed gift to me. Just saying.
If all of that isn't enough, Knack has provided two more things to make shopping with them even better. The first is a unique discount code to save 15% off through the end of the month. Use code Jenn15 (not an affiliate code, but this is a unique promo code for Hello Rigby readers!) by 12/31/16 to save one one order. They've also offered the opportunity for one lucky reader to win a Knack Shops credit of their own!
Enter to win $75 to Knack Shops!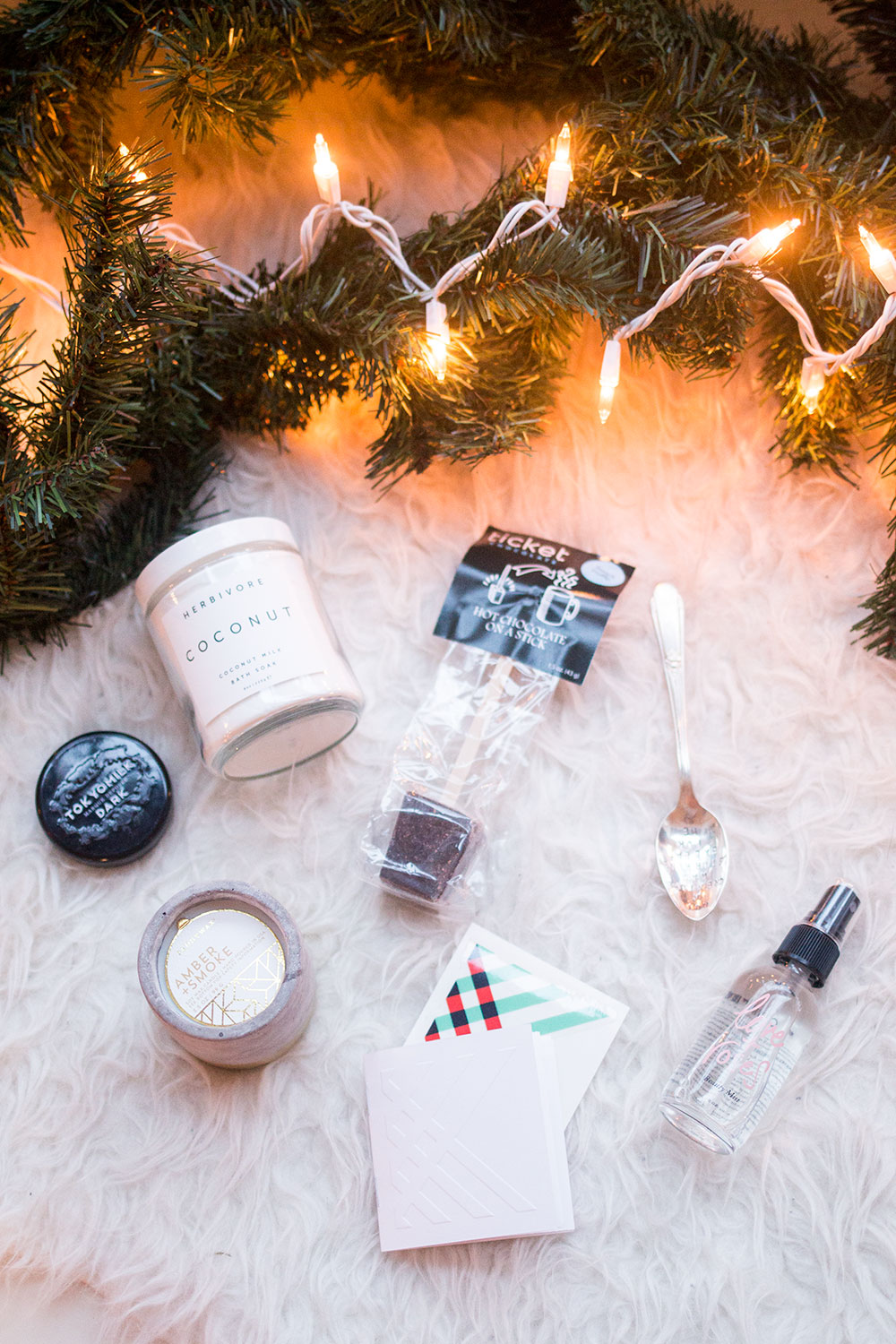 To enter to win, just fill out the Rafflecopter form below by 12/12 at midnight EST. Open to US residents only. (At this time Knack ships within the continental US). Good luck, and happy gifting!
How do you pick out gifts for those hard to shop for people on your list? Which Knack from their Holiday Gift Guide would you love to receive? Let me know in the comments down below!