Yesterday my mom and I set out on another Mother's Day Adventure, this time at Pacific Place in Downtown Seattle. Knowing my mom and her love of window shopping, I knew partnering up with them would be a great fit! With so many great options to shop at for Mom, Pacific Place is a one-stop destination, with stores like L'Occitane, Chico's, and Francescasr to delicious food options from Din Tai Fung, Pike Place Chowder, and sweet treats from Trophy Cupcake, you really can't go wrong. Plus if you and mom are exhausted from an all-day shopping adventure, you can always kick up your feet and catch a flick at the AMC Theatre at the very top! ;)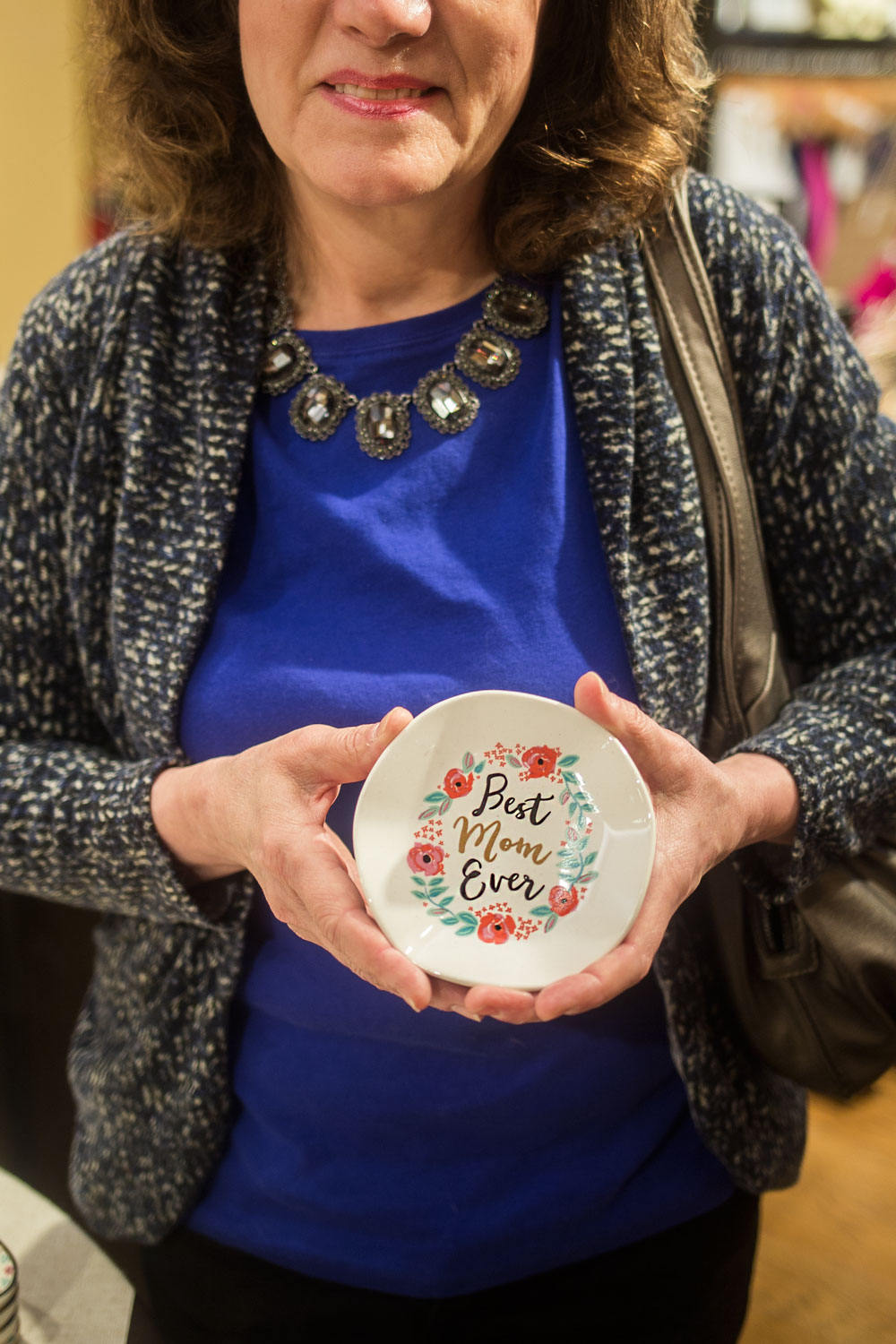 Disclosure: This post was created in partnership with Pacific Place. All opinions are mine and my mom's! :)
Last Minute Mother's Day Gift Ideas
With Mothers Day only days away (where does the time go?!), I wanted to share some of the great gift ideas my mom and I both loved at some of our favorite stores at Pacific Place. You could say I got my discerning eye and gift of present-finding from my mom, so I'm pretty sure you can't go wrong with anything on our list!
Treat Mom to luxury at L'Occitane
First up, we stopped into L'Occitane. Known for their luxurious bath and body products, I knew my mom would be really into this store! She made a beeline immediately for their hand creams, and good luck pulling her away! She especially loved the Rose and Cherry Blossom scents, but treat mom to a set of 3 for $30 or 5 for $50, and they come all wrapped up ready for gift-giving! We loved the cute little bouquets of lavender, and I couldn't help but think these would be adorable on top of any packaged present you may be giving this Mother's Day!
Show Mom how you really feel
Next up, we popped up to Francescas. My mom was taken by their beautiful jewelry at the front of the store, and my budget-friendly eye went immediately to the sale – but one, get one half off! You know what that means, one for mom and one for you! ;)
After ogling the pretty jewelry, I wandered the store for more finds. If mom is the sentimental type, I know she will love their adorable ceramic and household items! Show mom how much you care with a wide variety of trinket holders, kitchen towels, and other giftable items.
Indulge Mom's foodie side
If mom loves trying new restaurants and hot spots, you really can't go wrong with treating her to a meal out! A gift card to Don Tai Fung, my favorite dim sum in the city, is just the ticket!
Best of all, Din Tai Fung recently opened in Pacific Place and with its industrial-chic decor, delicious food, and convenient text message check-in, you can shop and dine in style. If you do treat mom and yourself to a little Din Tai Fung, be sure to try the XLB (xiao long bao, or juicy pork dumplings) and the string beans!
Let Mom pick out a new outfit
With so many stores to choose from, Mom might get a little overwhelmed. However, my mom and I found the most on-trend yet comfortable items for every day at Chico's. It was my first time inside a Chico's store, and j won't lie, I was a little surprised to find several pieces that I wouldn't mind having in my closet! A flirty, coral off the shoulder dress, a striped maxi, and a military style blazer all got the heart eyes from me.
Mom was really into several blouses, cozy cardigans, and a few sweater tunics. What I loved is how soft and cozy all the materials felt while still being lightweight enough for spring and summer.
Delight mom with a sweet treat
Is there anything more delightful than a sweet treat?! Only when it comes from Trophy Cupcake! With a myriad of rotating and seasonal flavors, Trophy makes my favorite cupcakes in the city. Light and fluffy with just the right amount of sweetness and creamy frosting on top, they sure are a treat!
We opted for a few selections, including the Cherries Jubilee cupcake which is available every day and is perfect for moms with gluten sensitivities as it is gluten free! If mom isn't so into cupcakes, Trophy also offers macarons. Almost too beautiful to eat, they come in a wide selection of flavors and are topped with anything from sprinkles to edible glitter! And really, what is better to wrap up a day of shopping and fun than with a little sweet treat? Nothing, I'd say!

If you're in Seattle, definitely stop into Pacific Place sometime this week with mom and snap a pic in front of the flower frame. We had no problem finding willing volunteers to snap a photo for us, and it's a fun memory and photo to have since my mom is a little camera shy. ;) If mom can't make it downtown, show her how much you care with one of our finds, or just let her know you're thinking of her. After all, I'm sure your mom would agree that the best gift of all is quality time with her loved ones!
How are you treating Mom this Mother's Day? Do you have anything special picked out or some fun plans? I'd love to hear about it in the comments!