Editor's Note: Unfortunately, Luxury on Demand is no longer in business.
i was invited last week to meet Jesica Milton of Luxury On Demand to tour her showroom and talk spring fashion trends. what girl would say no to that, right?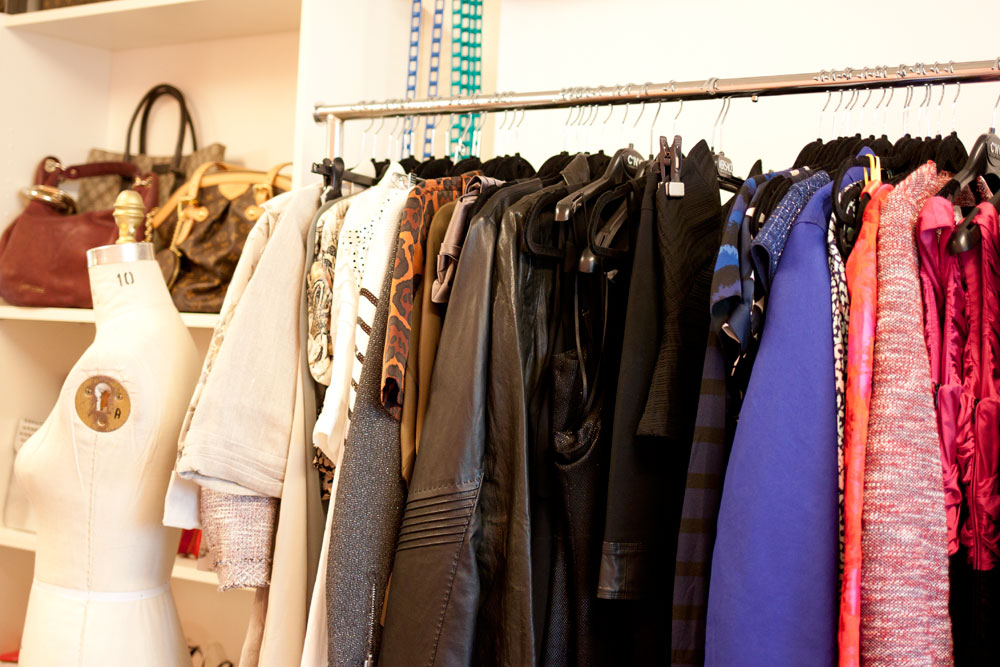 Luxury on Demand is a new way to consign – Jesica personally hand selects all items in her boutique for the best possible online shopping experience. she also offers local pick up services, closet clean outs, and in person shopping at her showroom in downtown Seattle. she got her start in fashion as a designer herself, then later on as a seller on eBay. she quickly found a passion in picking designer goods that she would love to own herself. loyal shoppers followed her to Luxury on Demand, and her business has continued to grow as she takes on new clients daily.
Jesica believes that "consignment stores are old and old-fashioned, not modern. [there is] nothing for young women," and i couldn't agree more. i've never shopped consignment because that's what my moms friends would do, not me. her boutique space was a breath of fresh air – fun, pink, girly, and with so many lust-worthy items.
but let's talk spring fashion trends, shall we?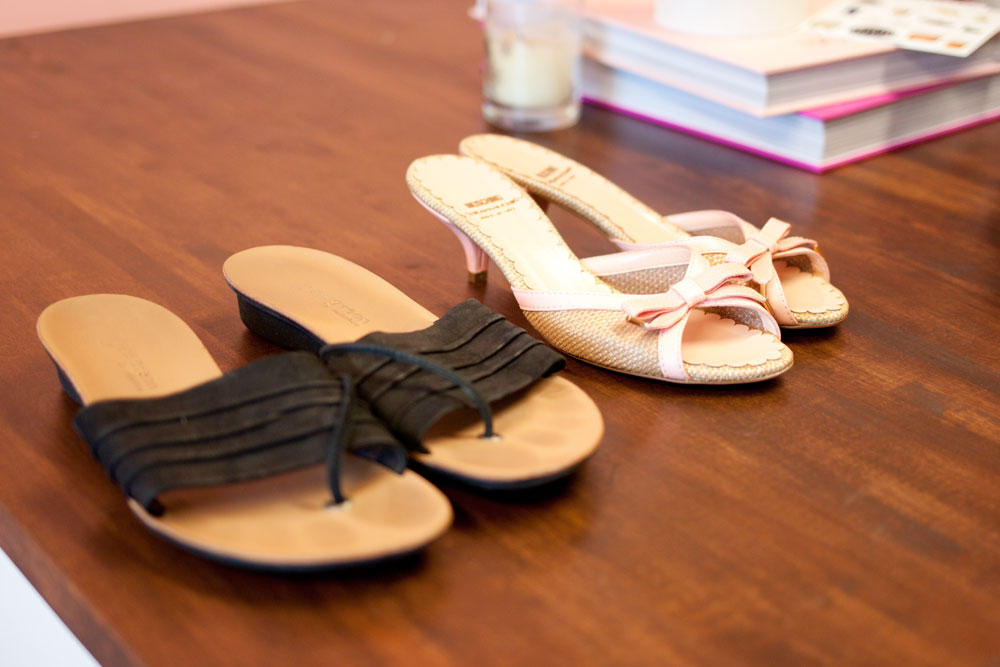 [right] Moschino Slingbacks, size 38, $65
up first, Jesica pulled a couple of pairs of sandals – the first represent the "ugly sandal" trend (think Birkenstocks) reminiscent of the 90s, and the open toed mule, which is also making a come back. i remember both of these shoe trends in the 90s and early 2000s. The mules totally scream Sex and the City to me.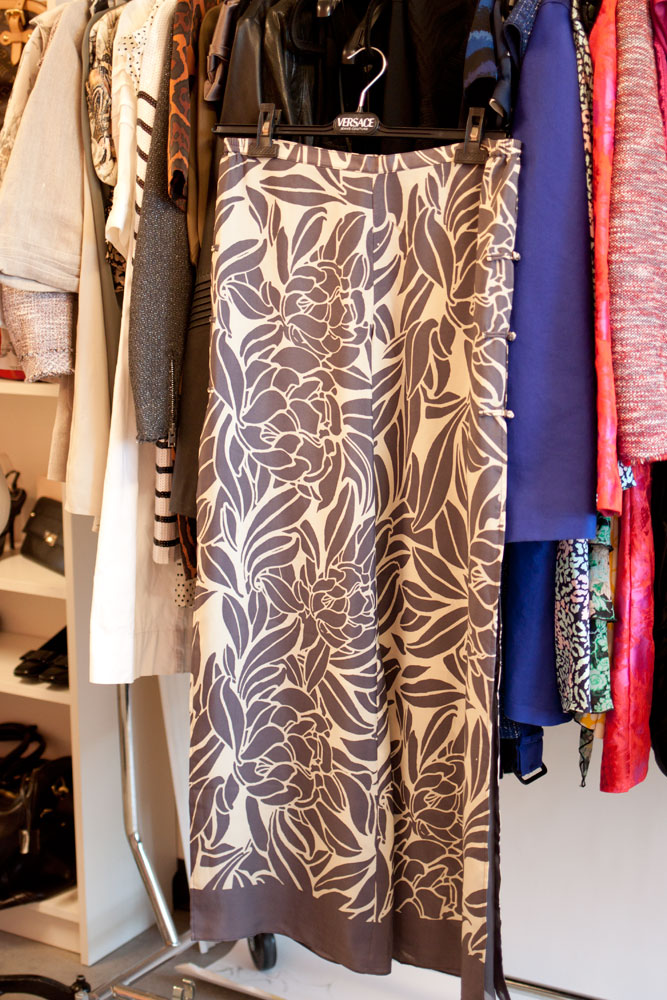 Leifnotes Wide Leg Pant, size 6, $40
next Jesica pulled out this wild pair of pants. wide leg pants are back, she tells me. while i'm not sure if this trend is for me on an "everyday wear" basis, i could totally see these printed palazzo style pants being worn poolside, or on someone much, much taller than me. ;)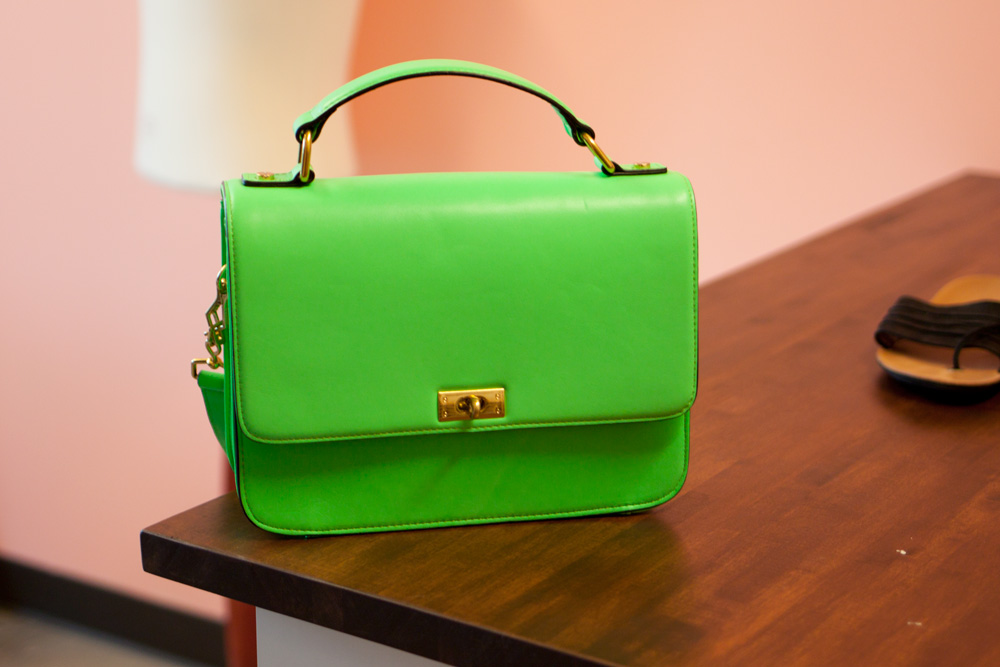 J. Crew Edie Bag $125
like me, Jesica is fair skinned, and pointed out that while neons are super on trend this season, it doesn't work very well when you're of the pale persuasion. she showed off this cute J. Crew Edie bag that would be the perfect pop of neon for almost any outfit.
of course we also talked about all of the "things that got away"… or got into her closet!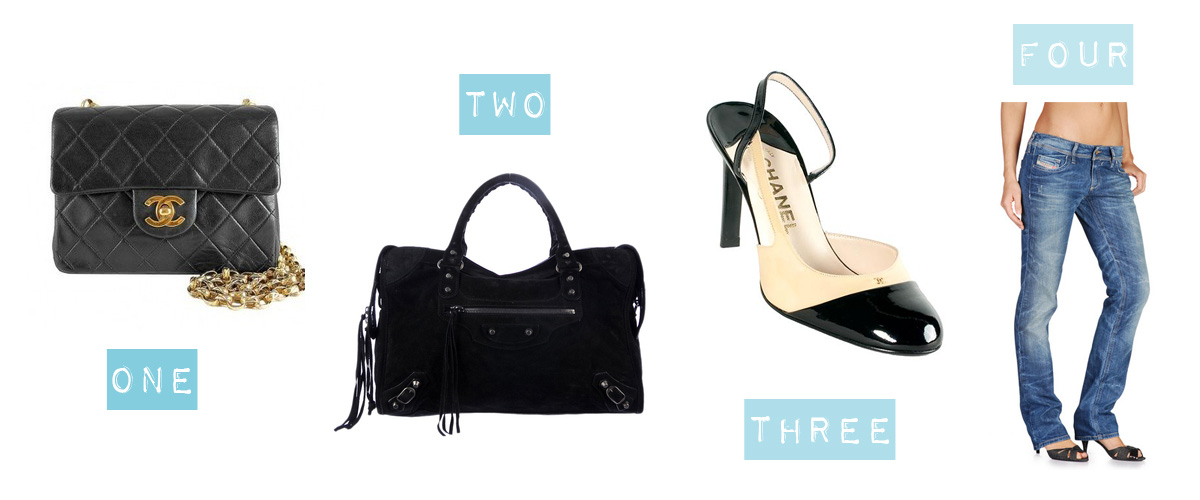 1 / her favorite item ever consigned (so far!) was a vintage Chanel Mini Classic Handbag with patinaed gold hardware.
2 / the most expensive item she's ever sold was a brand new Balenciaga City Suede bag, selling for a cool $1,500
3 / the best thing she's kept for herself was a pair of Chanel Slingbacks with a cap toe, metal details, with the infamous interlocking "CC" logo.
4 / her biggest regret? a $300 pair of Diesel jeans that were several sizes too big and fell off her when worn. oops!
a big thanks to Jesica for having me, and Sydney at Gossip + Glamour for introducing us. i definitely think differently about consignment shopping now. and seriously, how drool-worthy are some of the things in her shop?!
have you ever shopped consignment? would you consider it, if you haven't?