The struggle is real when it comes to making your lashes look voluminous without falsies. I'll try any trick in the book because if I'm honest, I still haven't mastered the false lash application. I've loved the no makeup makeup look lately, and fuller looking lashes can make all the difference. But really, who has time for that in the morning when you're getting ready for work?! Not this girl.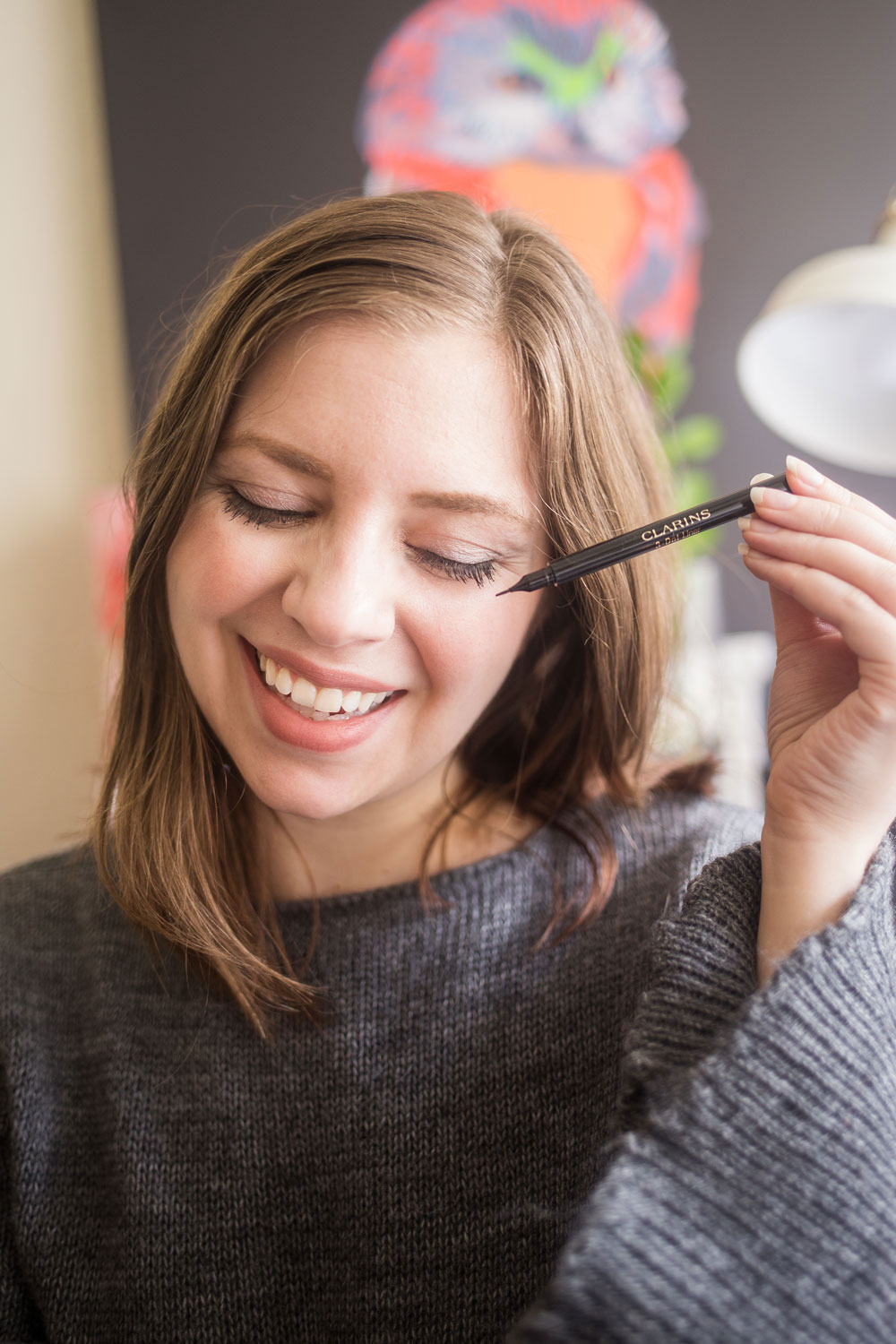 Disclosure: This post is sponsored by Clarins. All opinions shared in this post are my own!
I'm excited to partner today with Clarins to share their new 3-Dot Liner. It's both perfect for making the lashline appear fuller and for those who may not be the best at wielding an eyeliner pen just yet. Lately, I've loved a no makeup makeup look, with a dash of a glow of course! I think it's perfect for this time of year when the weather is getting nicer, and the temperatures are getting warmer. I've been trying to fit more into my mornings, which means less time for creating a makeup look and more time for other things. Because of that, I wanted to make this no makeup makeup tutorial as simple as possible. You can get this look in just five easy steps (and probably 5 minutes or less, too!).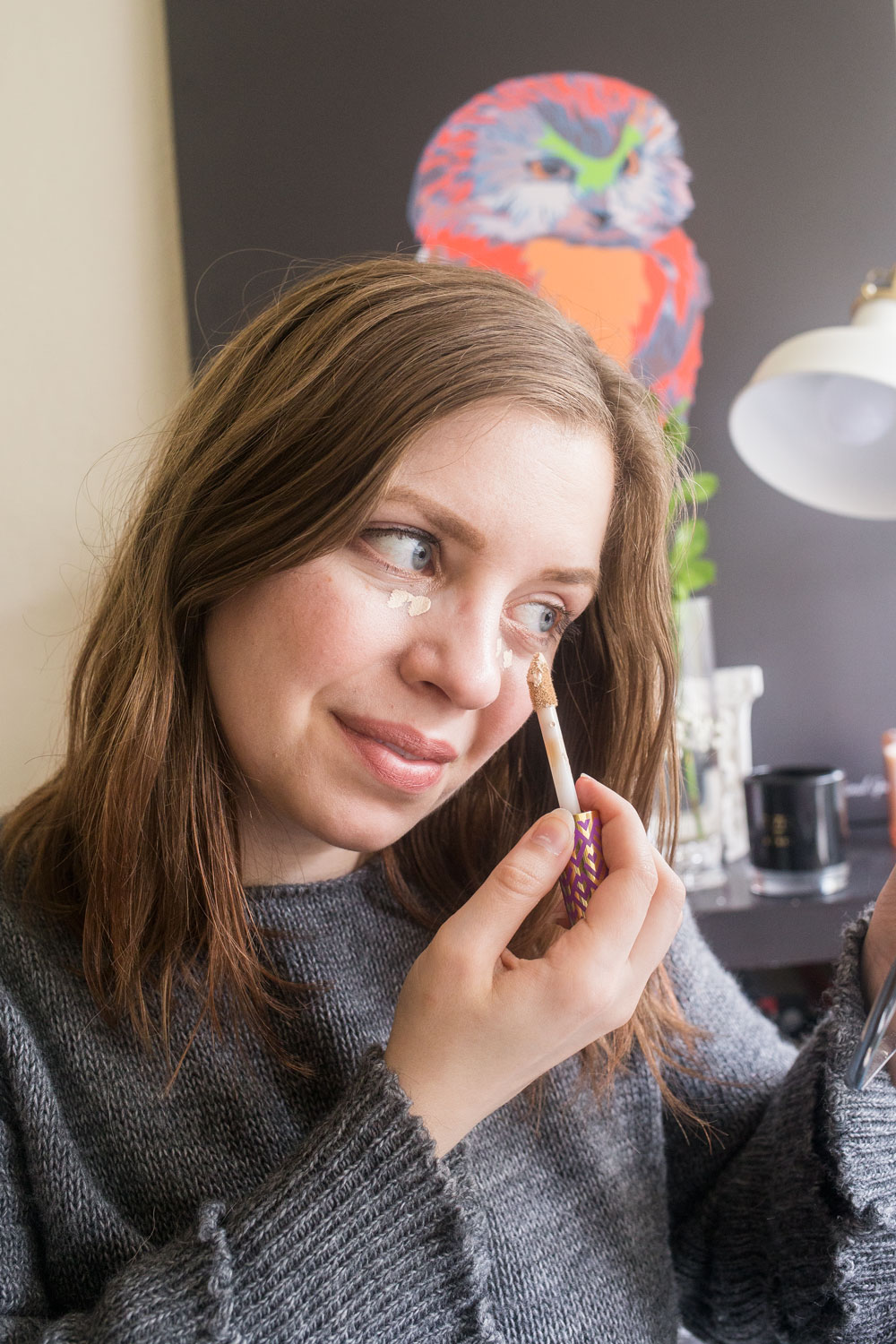 First, I'm adding some concealer to any blemishes, red spots, and under eye circles. I don't want heavy makeup, so I'm only dotting on a small amount to areas that need coverage. Then, I blended out the concealer with a beauty sponge to give the skin a flawless but not heavy look. I'd recommend using a concealer that's a shade lighter than your skin tone to really brighten up your face.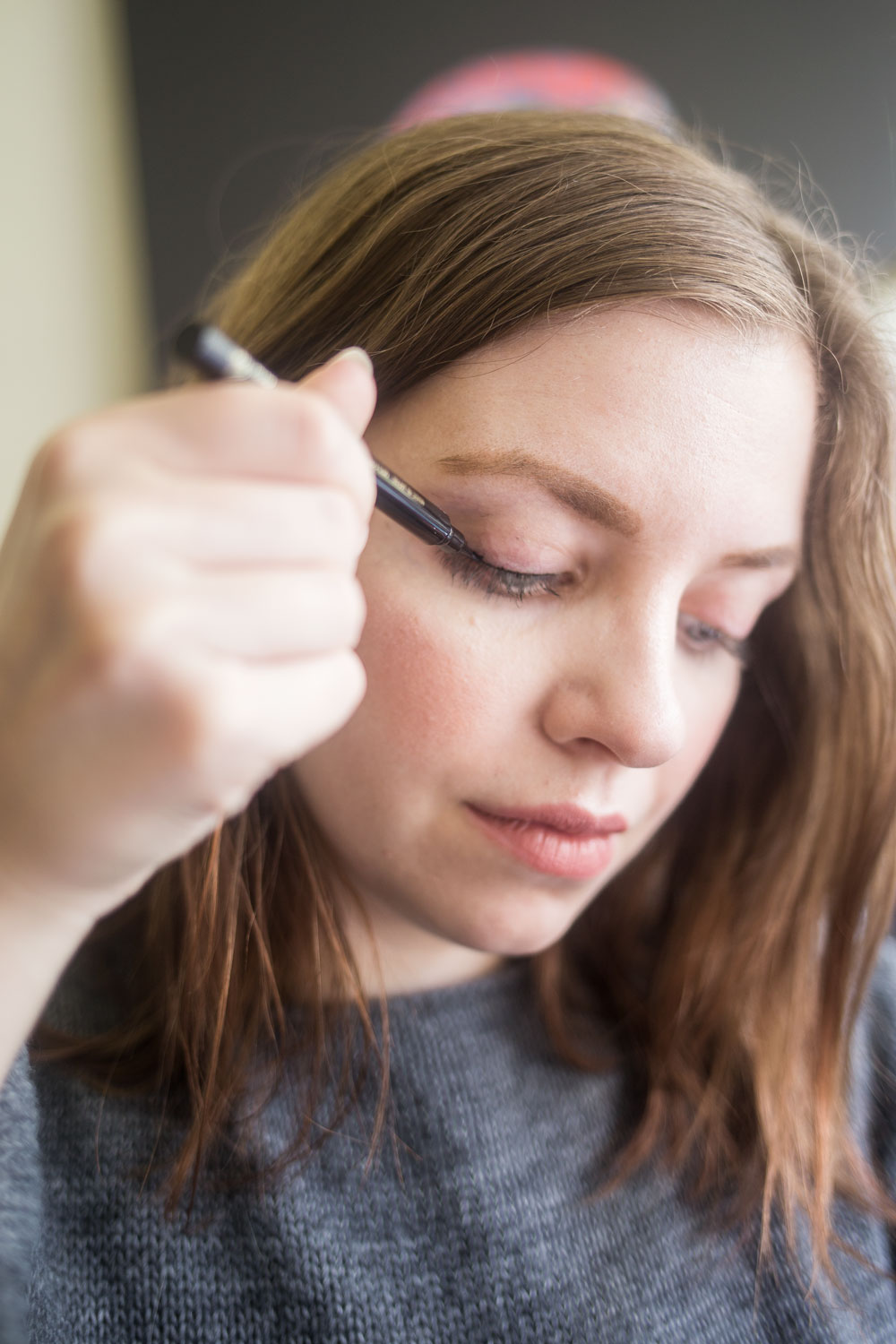 Next, I'm going in with the new Clarins 3-Dot Liner. The pen has 3 points, and instead of coming in from the edge like a traditional liner, you dot directly from the top into the base of your lashes following right along the lash line. If you're used to a regular eyeliner, you might need to re-train your hand a bit, but the results are natural and worth it! I noticed a huge difference between how my eyelashes looked with and without the liner. This liner also has incredible staying power too! I practiced on my hand first to get the hang of it, and the line is still on my hand 24 hours later after washing them multiple times. ;) Oily lid girls will love this!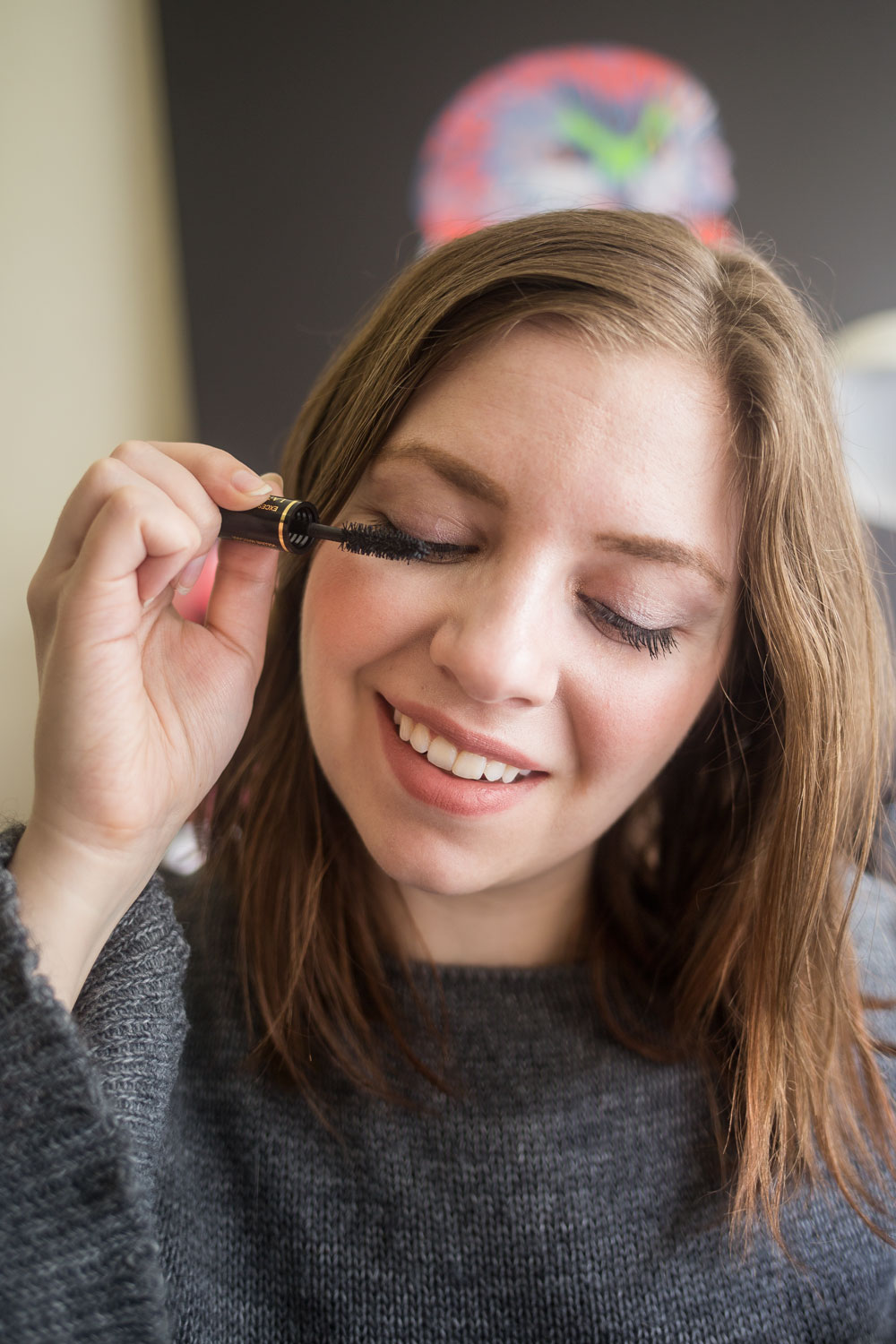 Then, I added some mascara to my lashes. With any natural makeup look, I want to look put together but not overdone. I just applied one coat of a thickening mascara to plump up my lashes to further bring all the attention to my eyes! To really emphasize the eyes, you can also curl your lashes before applying your mascara.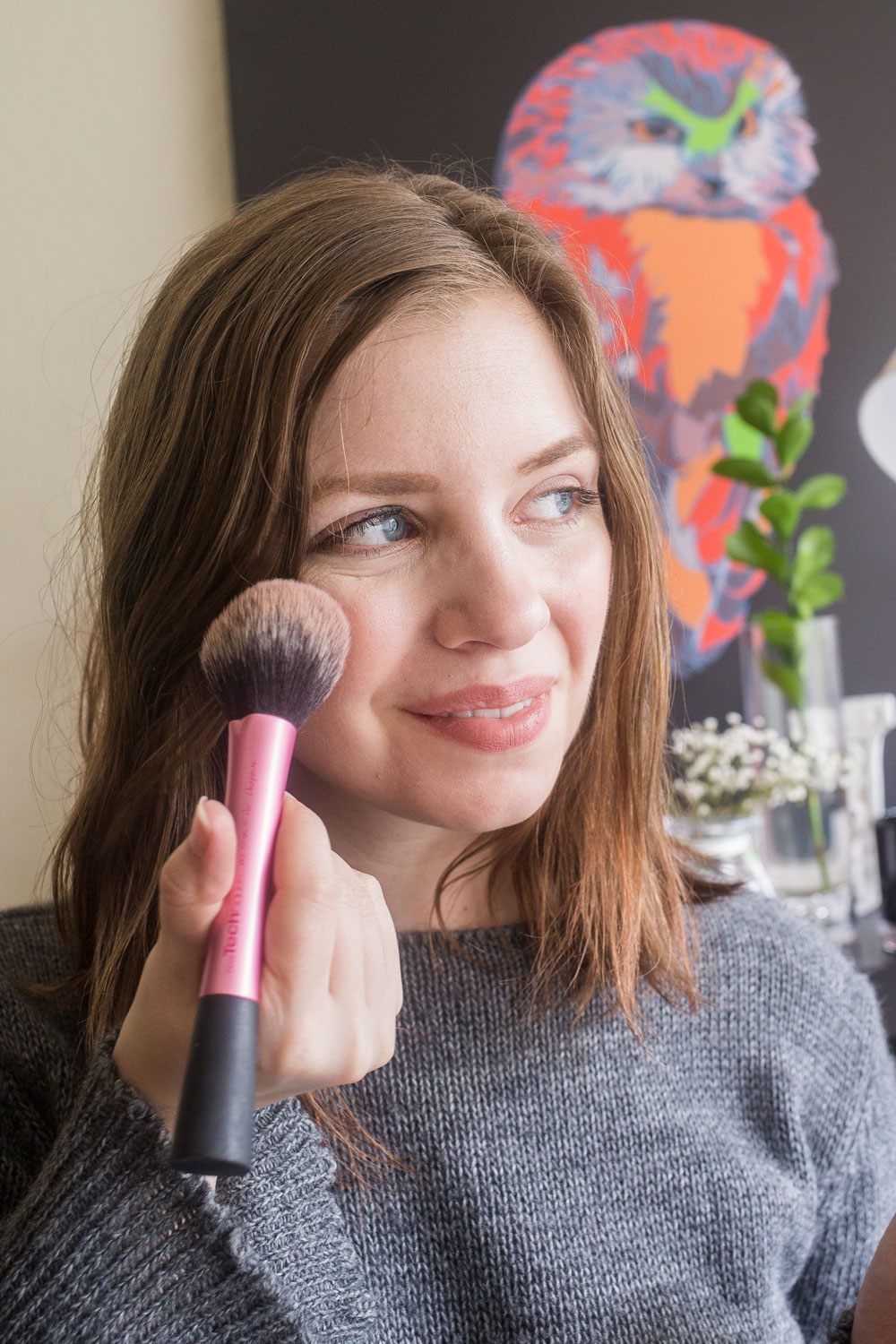 After that, it's blush time! I think I look a bit too pale without a bit of color on my cheeks. To keep it looking natural, I added a bit of nude blush to the apples of my cheeks. Blushes with a bit of illumination are perfect for adding a soft glow, or you could dot a bit of highlighter or even your favorite pearl or pink toned eyeshadow to the tops of your cheekbones.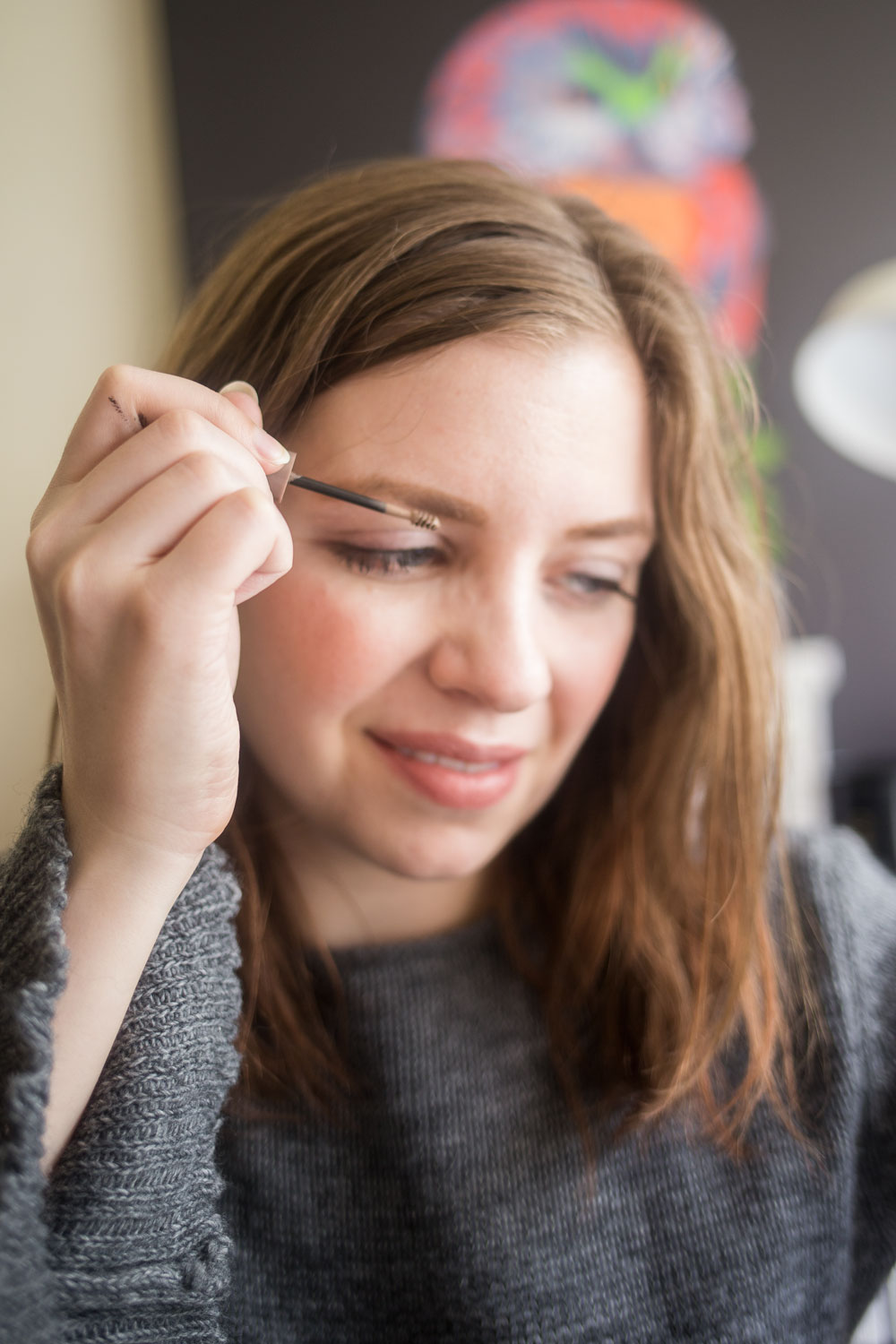 Finally, I added a bit of a nude pink lipstick and combed through my brows with a tinted eyebrow gel. Both give added definition to your natural features, and in my opinion, really add polish to any makeup look!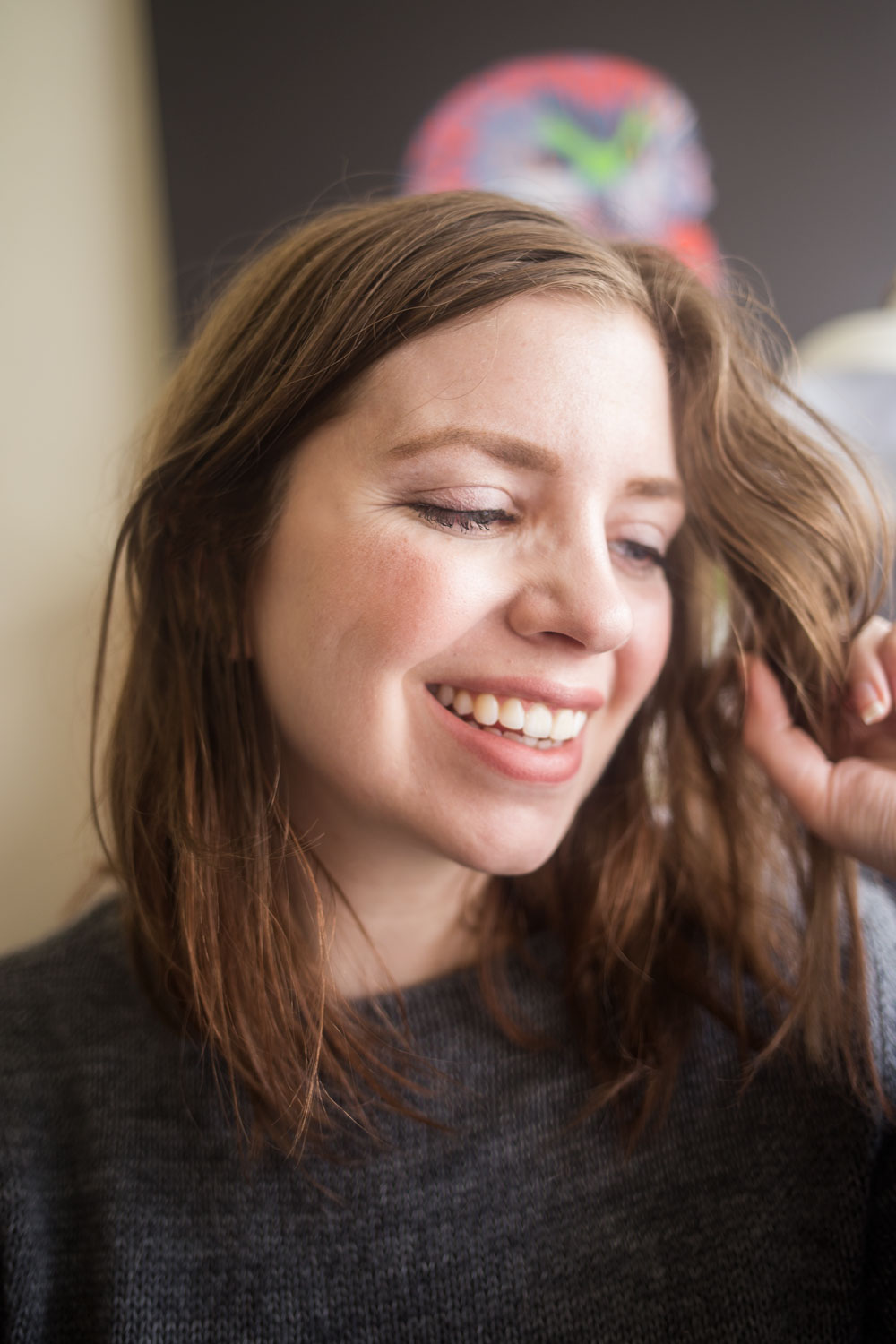 And it's as easy as those five steps! Without spending more than 5 minutes, you can look put together, polished, and brighten up those peepers with the new Clarins 3-Dot Liner. What I love most about this product is how easy it is to get to your natural lash line and give those lashes a boost. And, if you've struggled with applying liner in the past and haven't mastered it, this would be an excellent way to get the liner look with ease!
Bottom line, if you're looking to boost your lashes and brighten your eyes without falsies or heavy liner, have struggled to master eyeliner, or just haven't had much luck with eyeliner staying put in the past, the Clarins 3-Dot Liner would be perfect for you. If you're a dramatic wing kind of girl, this liner isn't going to give you that. However, Clarins does offer several eyeliner pencils and long-lasting eyeliner options that might be perfect for you instead!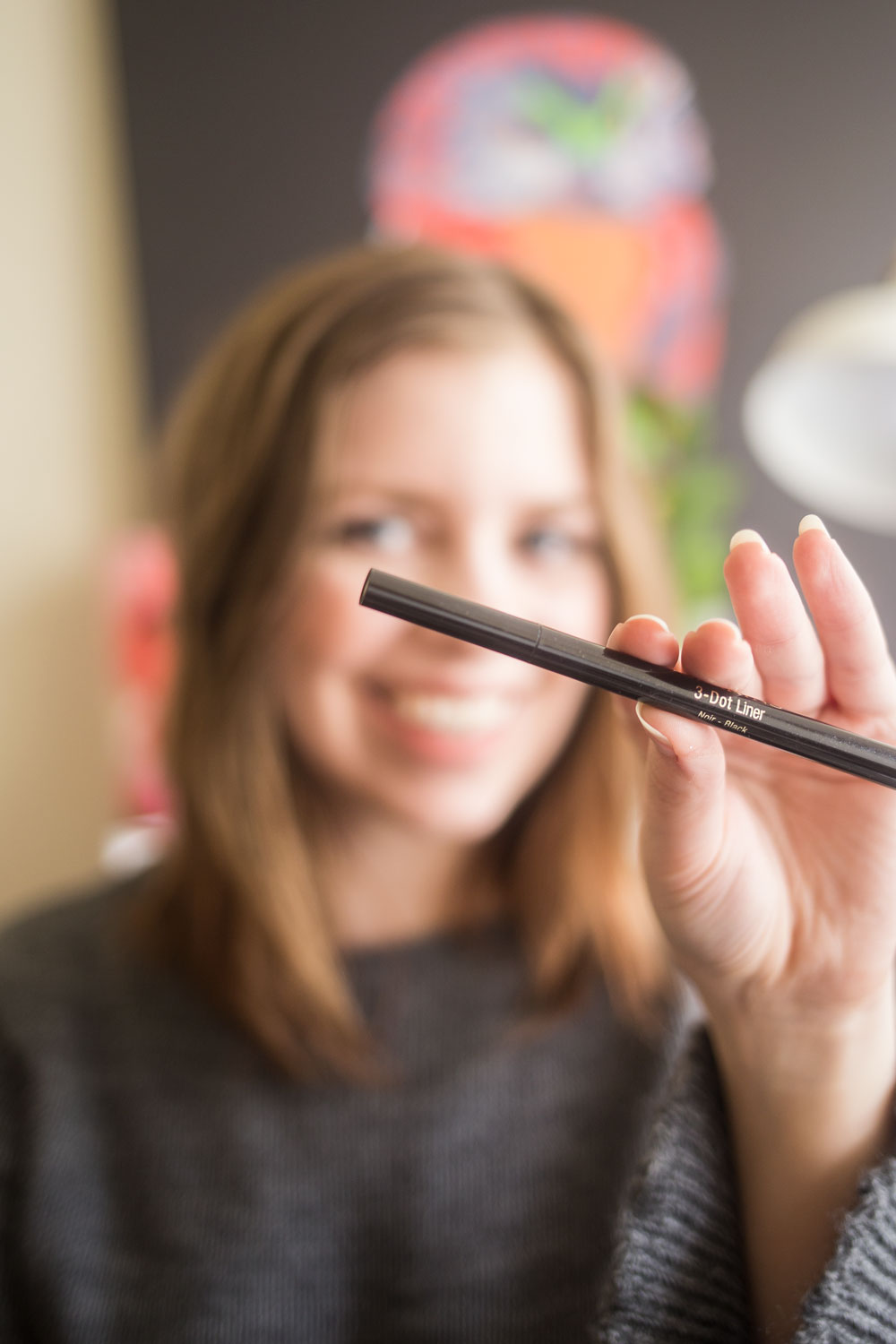 Have you tried the new 3-Dot Liner from Clarins yet? What type of makeup do you wear on an everyday basis? I'd love to hear your quick and easy makeup routines in the comments too! :)