Happy Tuesday! I'm so excited to share the news that we finally bought a house! This is a long time coming, and we are so thrilled to finally be done with the buying process. (And yes, now the real work begins!)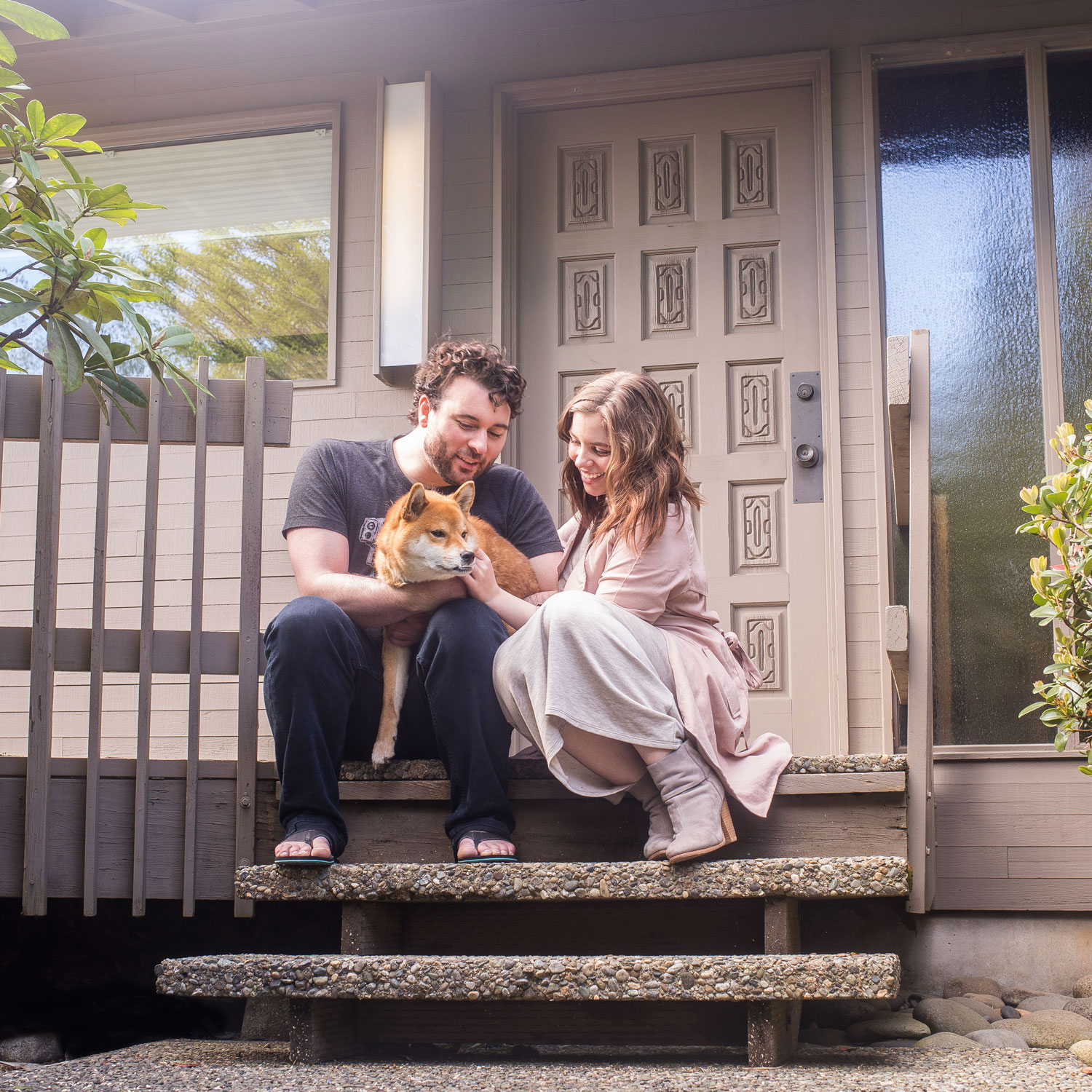 As much as I initially enjoyed house shopping, the Seattle Real Estate Market is not for the faint of heart. We had our hearts broken over the first house that we fell in love with, lost out on a house that was truly for the best, and walked away from one without making an offer that needed a whole lot of help and felt like a money pit. Third times the charm as we got the third house we made an offer on, and we couldn't be happier!
It's a 1965 Mid-century Modern home. It was owned by the same family since it was built and lovingly cared for all those years. With that said, we have a lot of renovation work to do to both finish the house (we have almost 1,000 square feet of unfinished basement!) and to modernize parts of it that we aren't so crazy about. Overall, however, we will be renovating it to its 60s glory and maintaining as much of the aesthetic of that era as possible.
With all that said, my life is going to be changing a bit. My weekends and evenings may have more house projects in them than they did previously. Is that going to affect my blog? I'm not sure yet.
That's where I need your help – are you interested in seeing home content? Are house projects of interest to you? Would you prefer room tours or projects? I'd love to share, but only if it proves interesting or useful to you. After all, you've kept me coming back to this space and motivated to keep on keeping on, and I want to be sure I'm giving you what you want!
I've inserted an anonymous poll below, and I'd love your honest feedback.

(If you can't see the poll, you can also take it here!)
Thanks for all of your support and bearing with my wacko blogging schedule over the past year or so while we sold our condo and were in search of our first house! You guys are the best. 💗