Sponsored Post: I am being compensated by noosa yoghurt for this post. All opinions of the delicious breakfast I ate are my own. :)
Last week, I was thrilled to be invited to a breakfast gathering in Fremont at with Trends on Trends and noosa yoghurt, prepared by Chef Renee Erickson at The Whale Wins. The breakfast was a meeting of the minds: creatives from the Seattle area from food to fashion to photography gathered and chatted the morning away.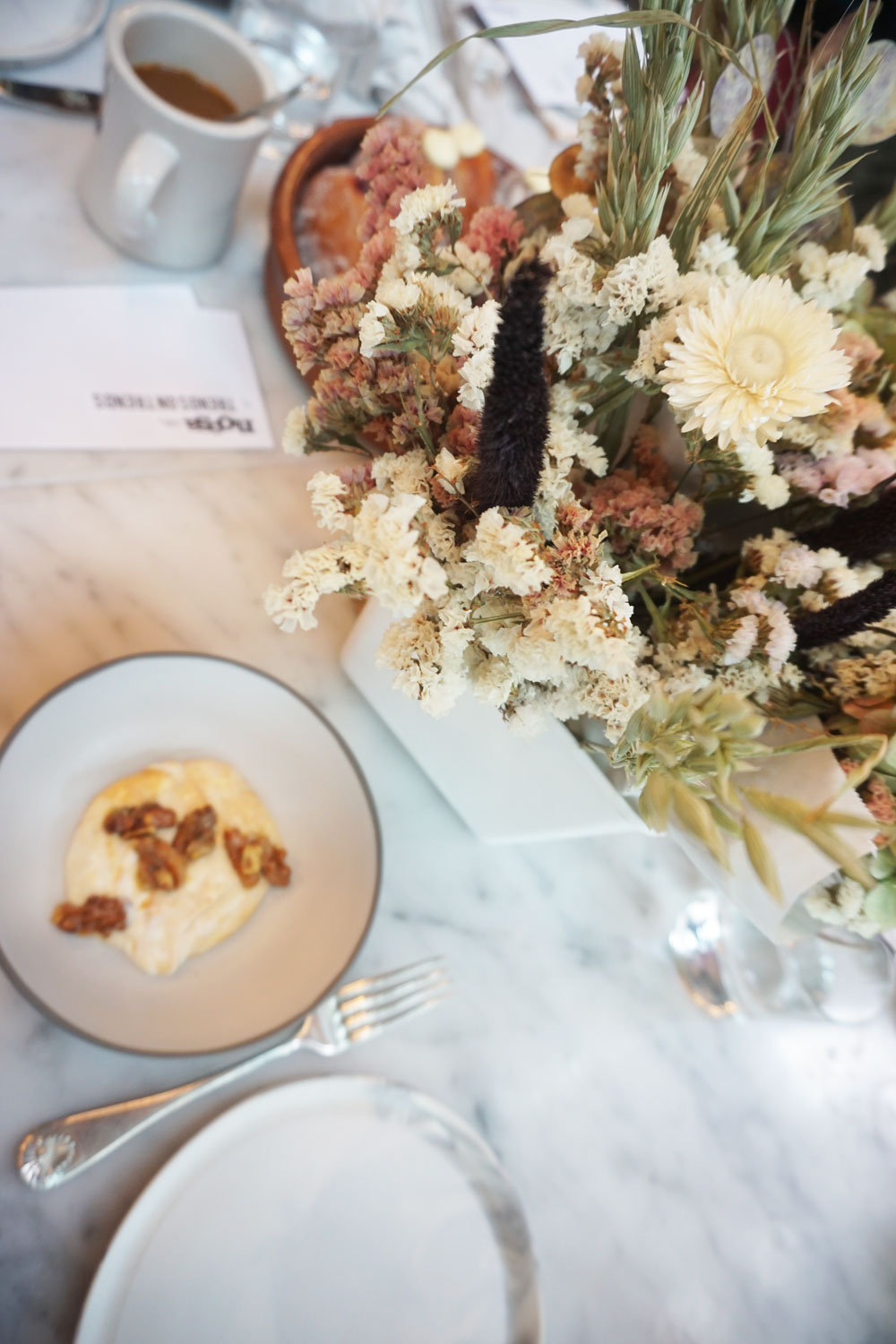 Even though I'm not a food blogger, I still enjoy food. Eating it, anyway. Quite a bit actually. The spread did not disappoint. To start the morning, there was a noosa yoghurt bar, complete with toppings curated by the chef. I chose Pumpkin with walnuts, which was a sweet yet tart, extremely creamy yoghurt. The walnuts added a nice crunch.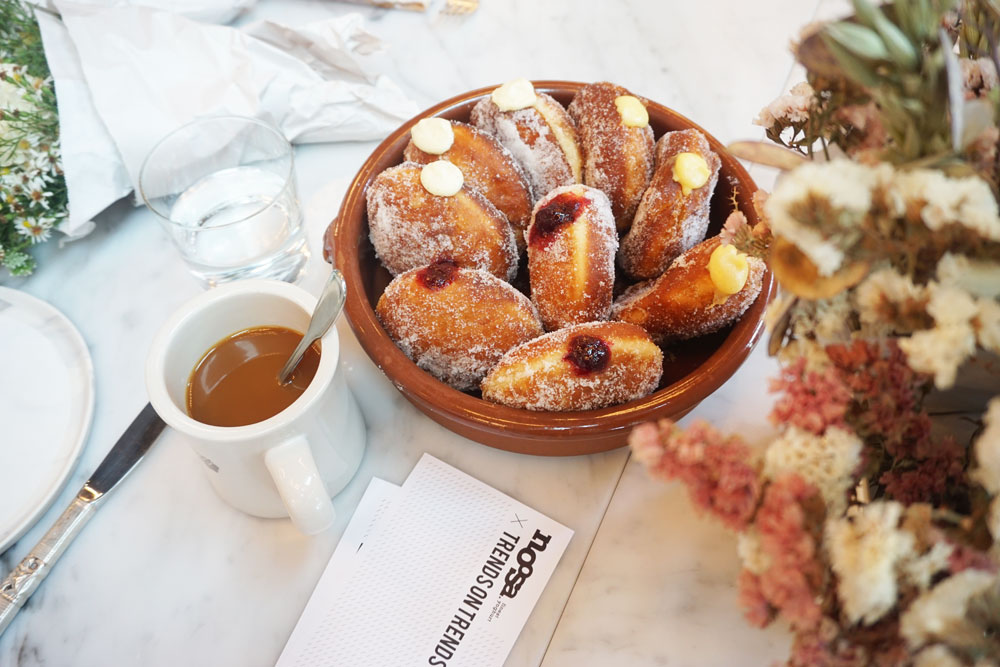 We also were treated to General Porpoise Doughnuts, which is Chef Erickson's latest venture. Apparently a coffee and doughnut shop will be opening on Capitol Hill soon with the same name… and I can't wait because the doughnuts were out of this world. I tried the Vanilla Custard and wish I had taken the other two flavors to go. General Porpoise is set to be opened sometime this fall. Hopefully soon. ;)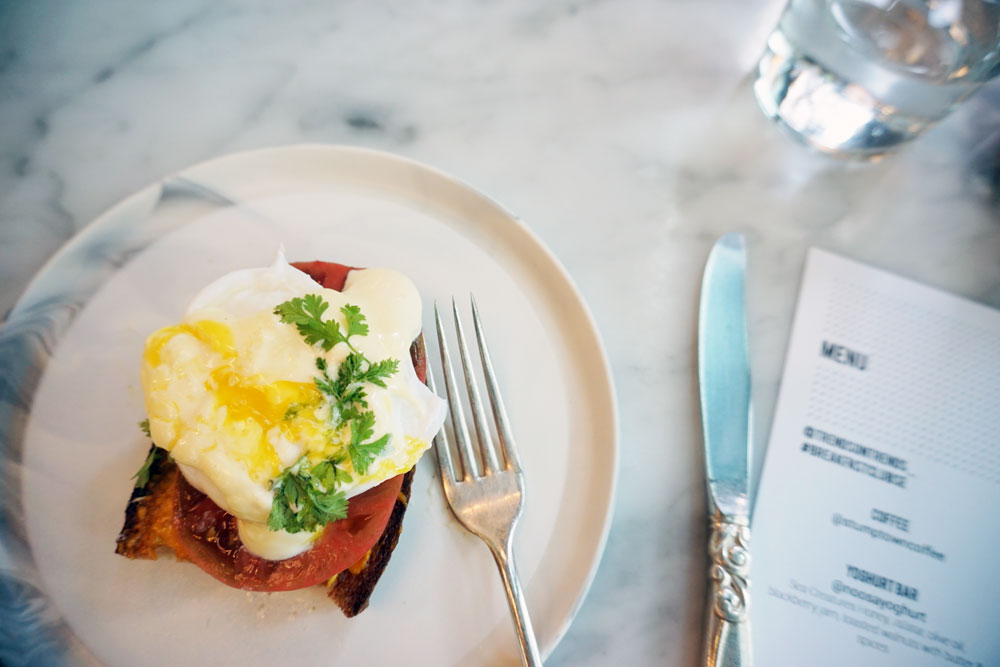 The main dish for our breakfast soiree was a delicious spin on eggs benedict. Crunchy toast was topped with a poached egg, sliced tomatoes, herbs, and saffron aioli. A side salad was also offered, and considering I'm not one to fill up on salad, it was delicious. The dressing really made the salad, and I wish I had the recipe because I would probably eat a lot more of the green stuff.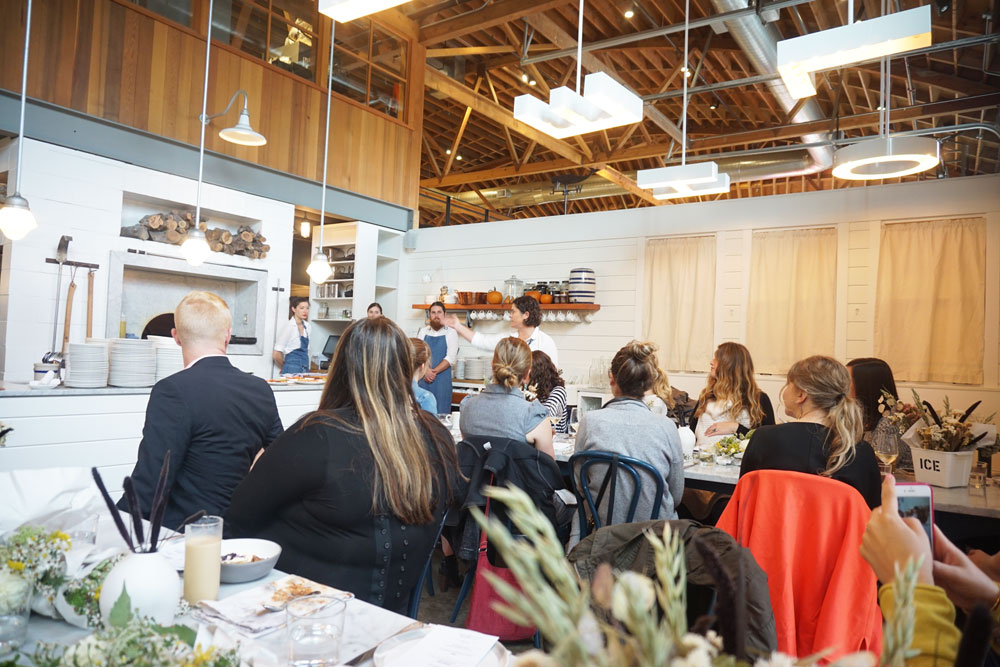 Besides the food, it was wonderful to meet many new faces. Typically at events like this I'm meeting fellow style bloggers, and already know quite a few in Seattle. In this group, I didn't recognize anyone! One thing I did realize: all bloggers are the same. Snapping and staging multiple photos for Instagram and for the blog is common across all creatives, and it's socially acceptable. In real life with friends and family? Well, we all can commiserate that one.
Overall, it was a treat to start my weekend off with noosa and delicious fare by Chef Erickson. I'd say we're pretty lucky to have beautiful establishments like this one in Seattle, and such a wonderful creative community.
Have you found a new favorite breakfast spot recently? Where do you enjoy eating in your town? I'd love to hear all about it in the comments! :)