Please tell me I'm not the only one who has been shopping up a storm post-Christmas? I have been very, very naughty. Of course, I can't help but share that with you so that you don't miss out on some of the great deals I've happened upon! The day after Christmas marked the start of Nordstrom's Half Yearly Sale, and what a sale it is! I've found a ton of awesome items (and a few that didn't work out for me, as usual).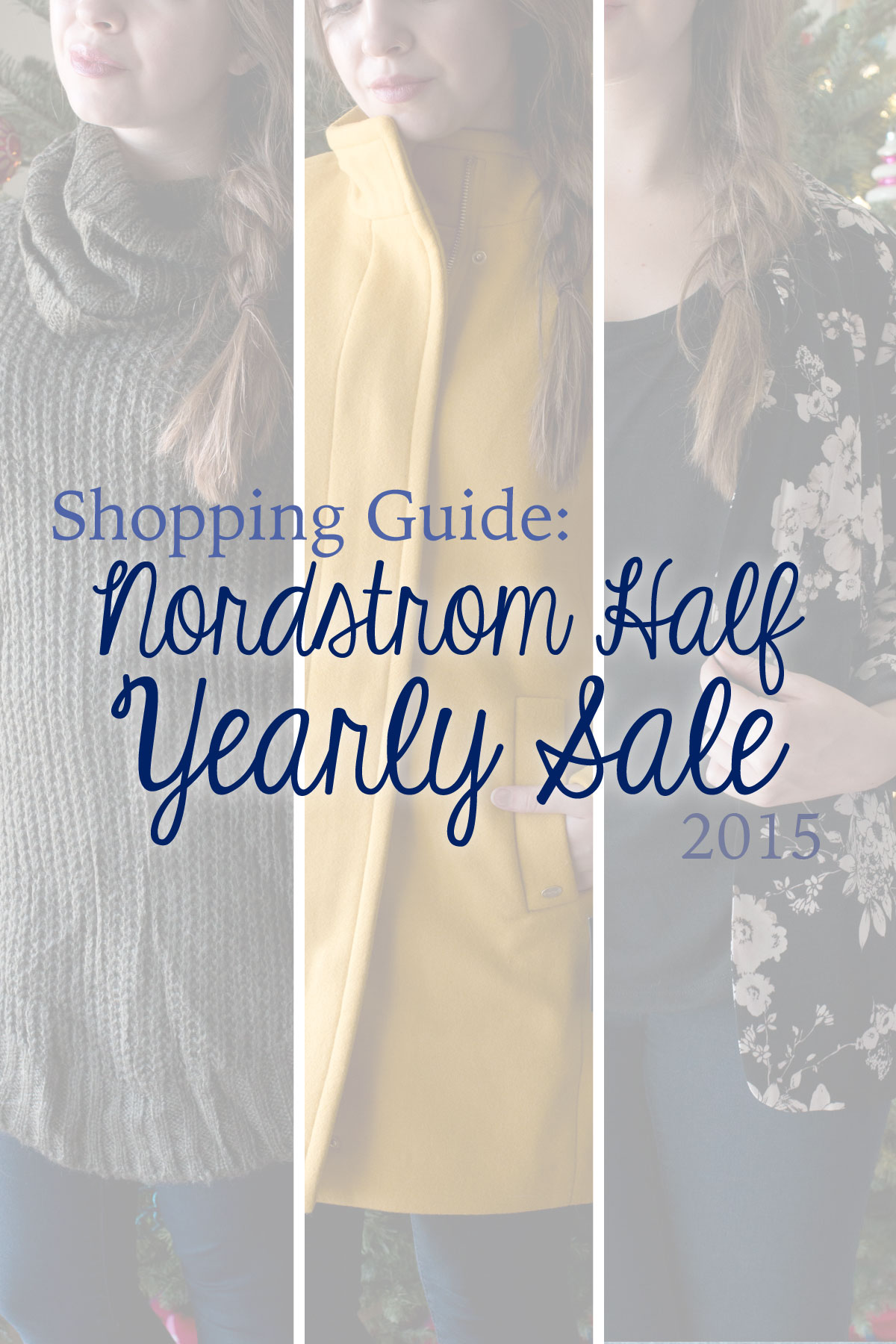 I figured I'd try 'em all on in the comfort of my house and share my thoughts about each piece while you still have a couple of days left to get your orders in to score these items for up to 50% off! (Go go go if you like any of these, most of them are already limited in sizes and colors. Eek!)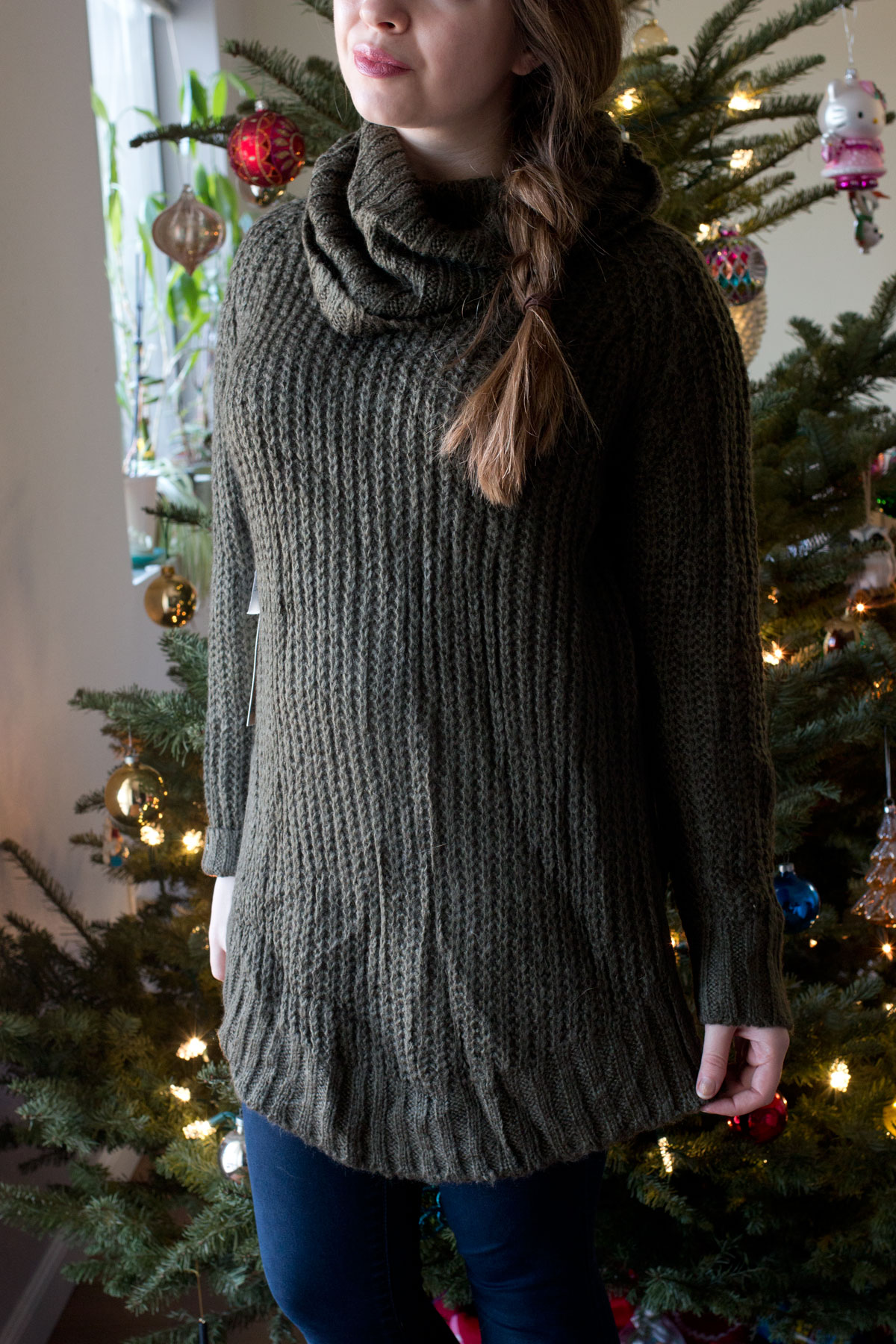 Dreamers by Debut Cowl Neck Sweater, Size XS $28
This is the softest sweater I've tried on in a long, long time. I kind of wish it was a blanket because I'd be all over that. I'll be honest –  I was surprised that this was more of a tunic length (and that an XS actually fit with extra room) however I'm not mad at it.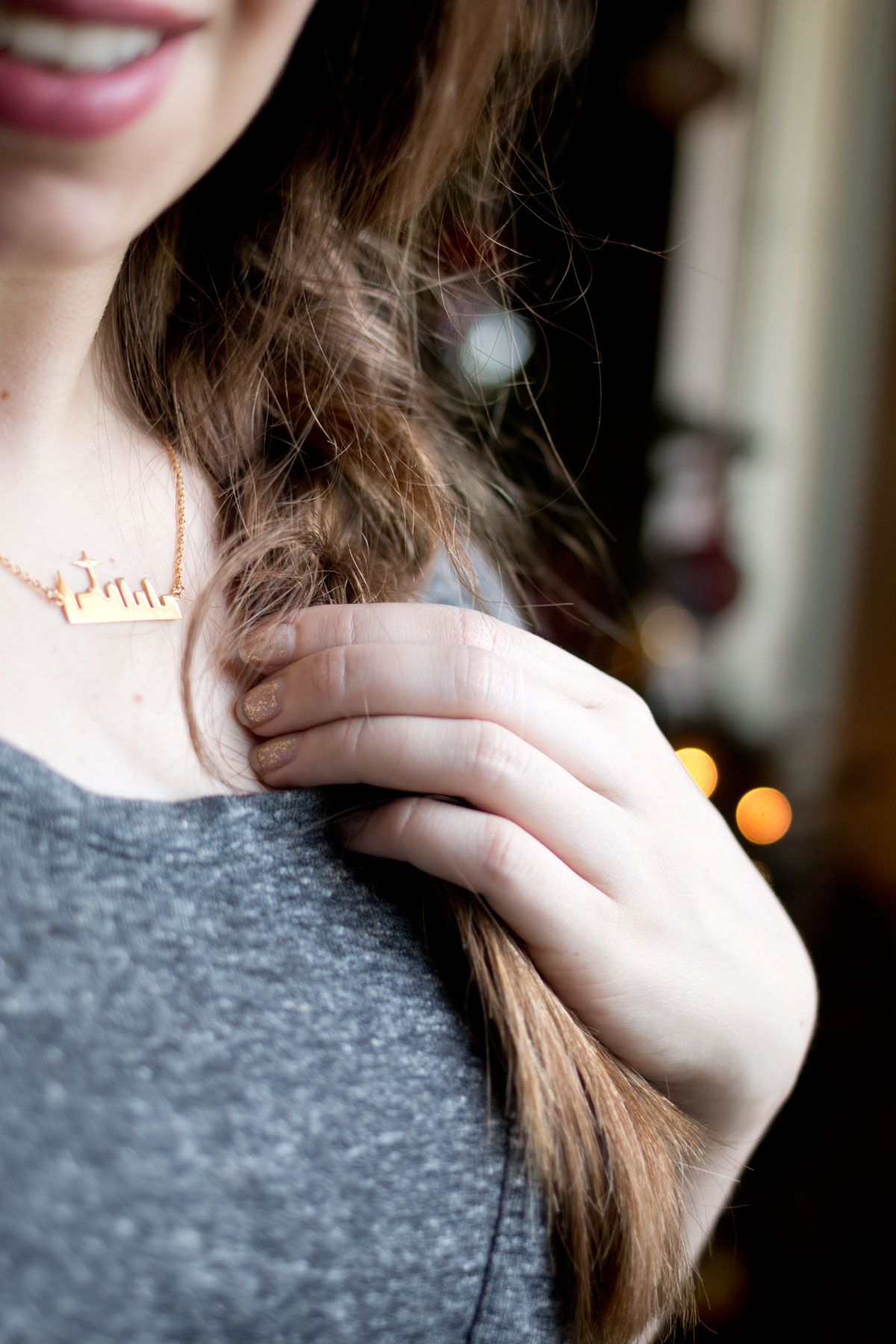 Covet Pendant Necklace, Seattle $19
How cute is this necklace?! I think it would be fun to collect one for each city you've visited, or would make such a beautiful gift for someone passionate about their hometown. Unfortunately, Seattle is now sold out, but there's still LA, London, and Miami available.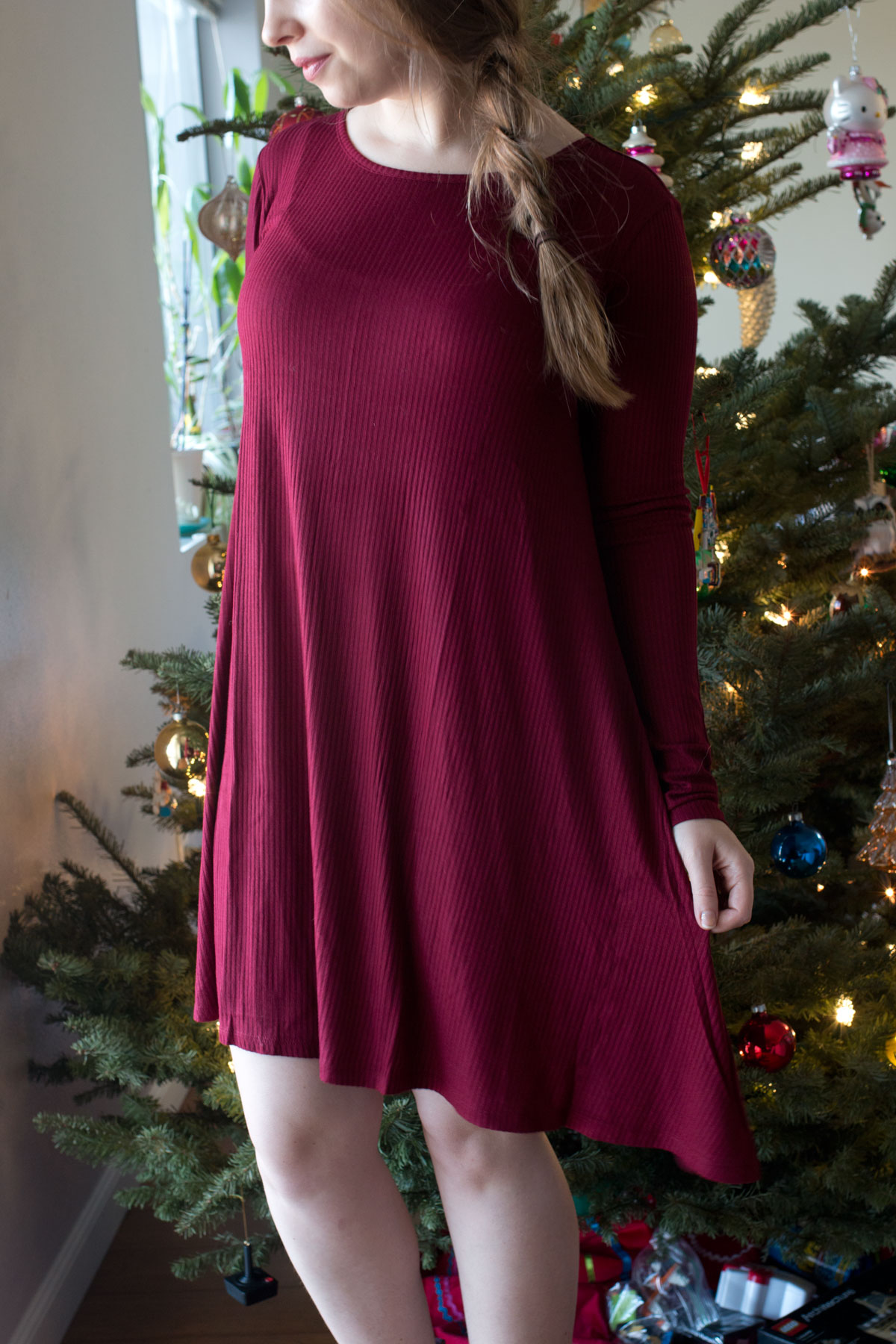 Fire Stripe Swing Dress in Bordeaux, Small $25
I love the flowiness of this dress and think that it makes it much more flattering than some of the thicker material swing dresses. Unfortunately, that means that if you live in a cooler climate, this may not be the right time of year for this dress without several layers. I think, however, this would look adorable with a brown (faux) fur vest and some riding boots!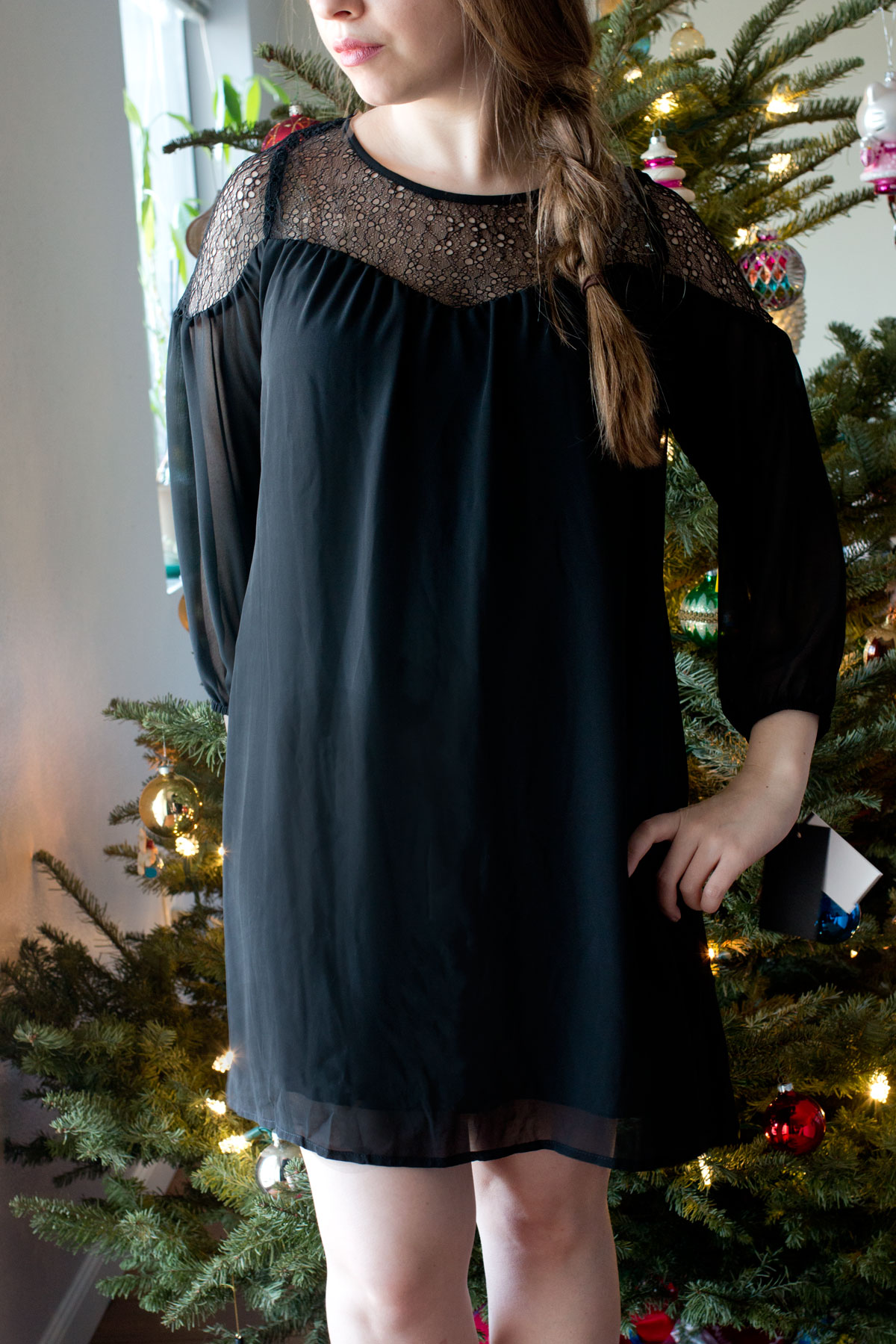 Want & Need Illusion Yoke Shift Dress, Small $29
I am in love with the illusion yoke portion of this dress, and only wish the rest of it was a bit more flattering. I think this would be so pretty on someone a bit taller to balance out the flowy fabric.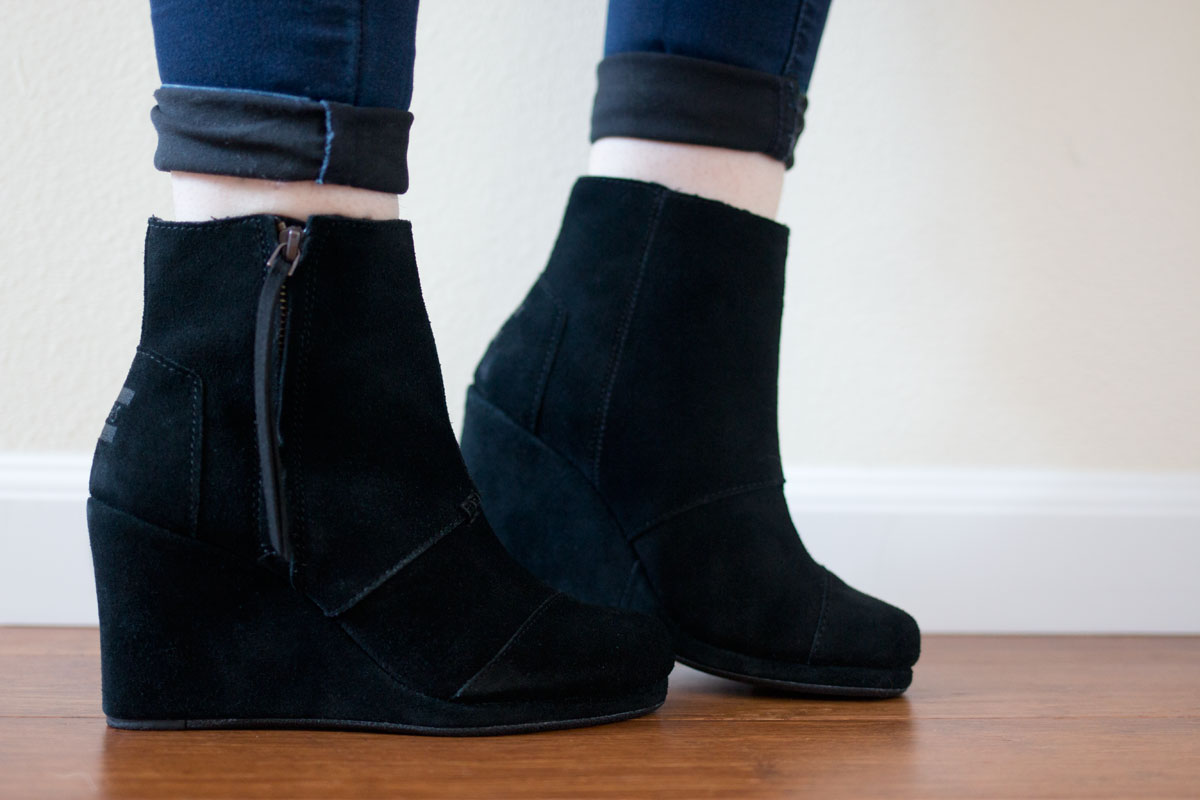 TOMS Desert Wedge High Bootie in Black, Size 6.5 $78
I've considered buying these boots forever and finally pulled the trigger since I wear my oxblood ankle booties all.the.time. I've tried a couple of other ankle boots from Dolce Vita that are less comfortable in my opinion. I'm still not 100% sold on this style, but I do love the comfort factor. Thoughts?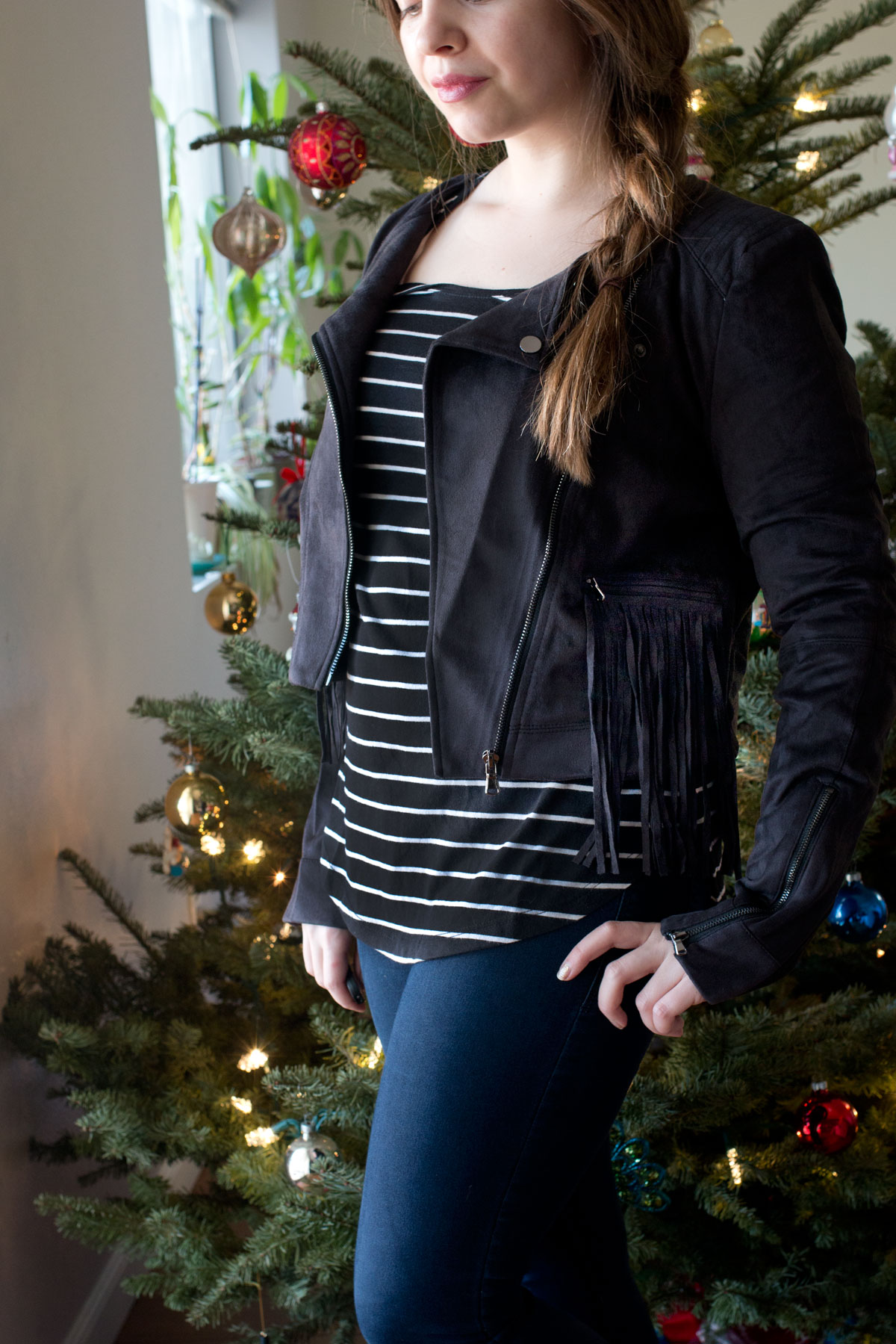 Love Fate Destiny Faux Suede Moto Jacket with Fringe, Small $55
BP Stripe High/Low Tee, Small $11
This fringe moto jacket is adorable, however quite cropped for those taller ladies out there. The striped tee is such a bargain and so cute, however, the sleeves are teeny tiny. I could barely get it on, and would definitely need a size or two larger for that reason alone.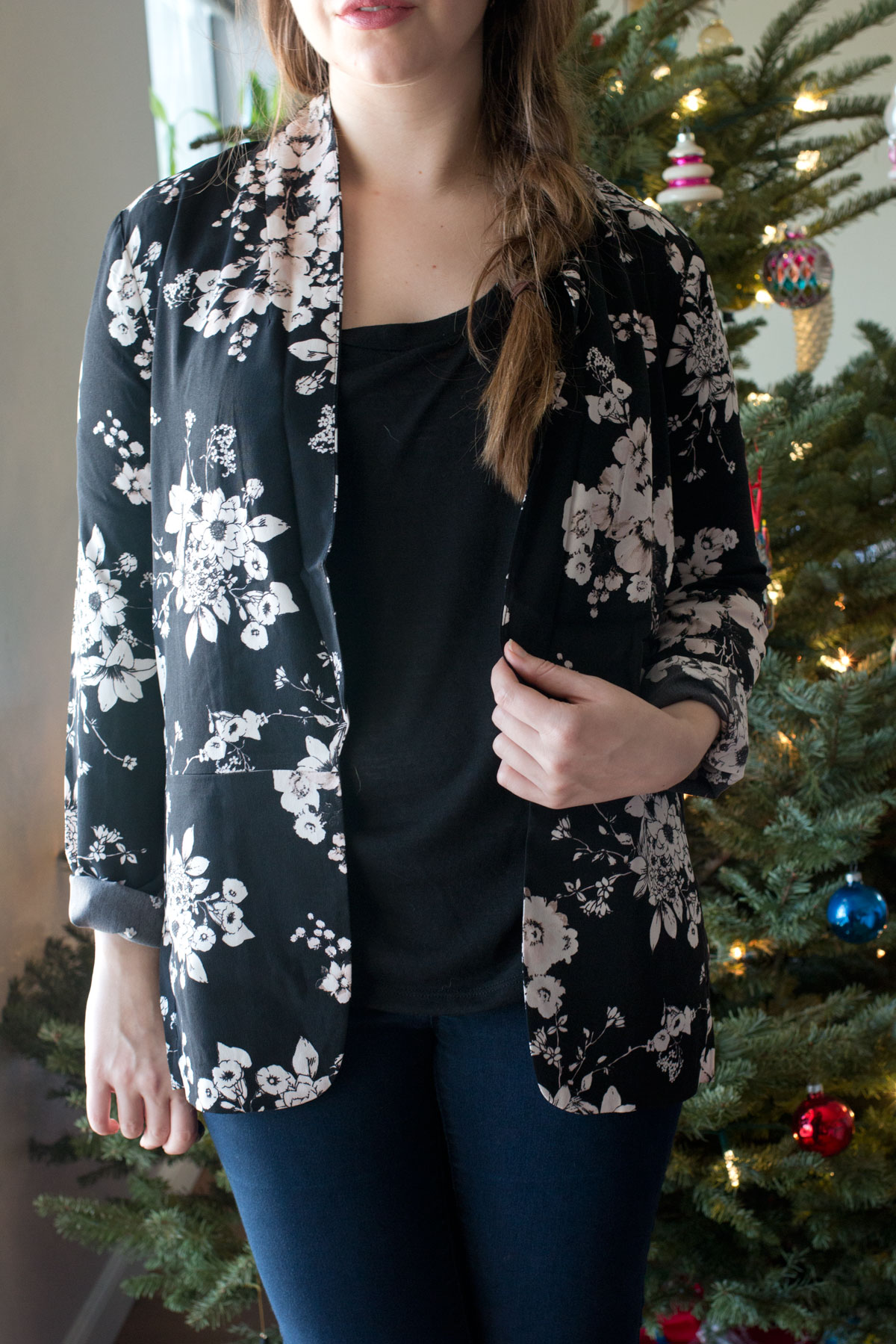 ASTR Floral Print Blazer, Small $34
This was much thinner than I expected, but I think it makes it a bit more flattering and versatile because of that. Instead of being too thick for spring/summer, I think it makes this a piece that you could wear all year round. Plus I'm loving the floral print!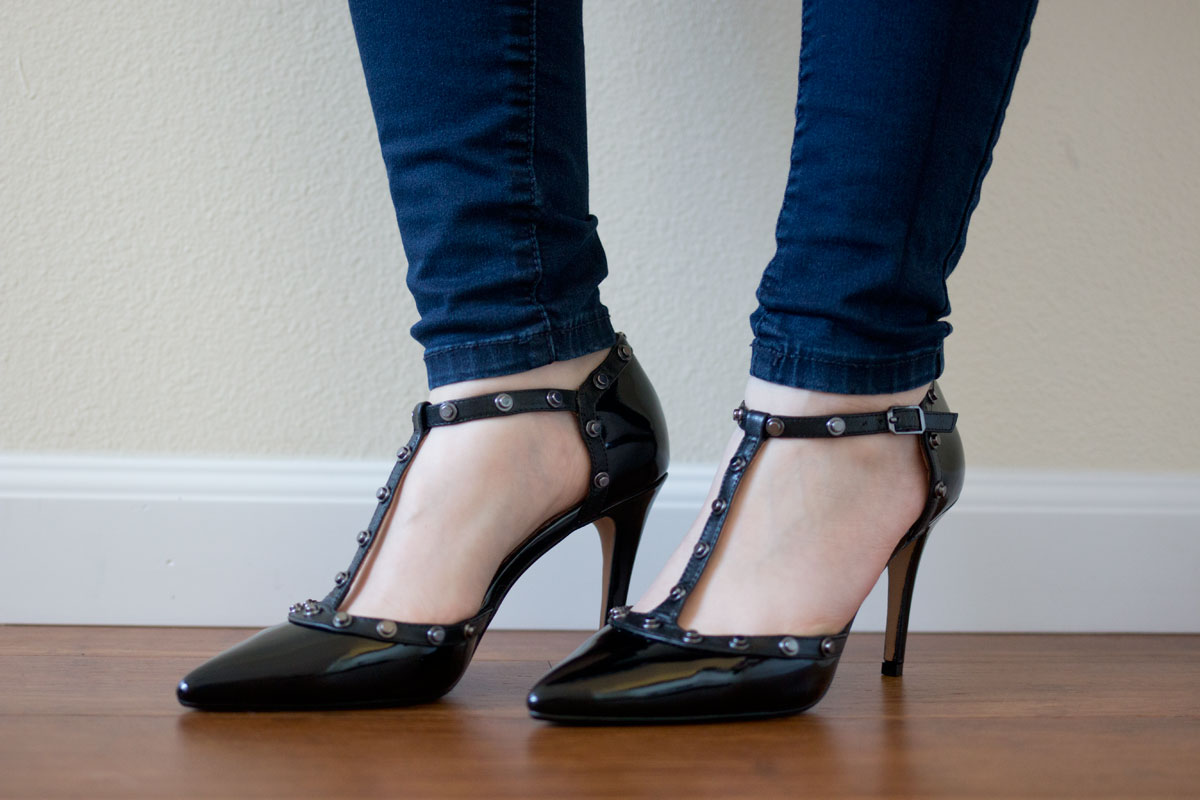 Halogen "Martine" Studded T-Strap Pump, 6.5 $70
Love the Rockstuds but hate the price tag? You and me both. This is the first alternative that feels high enough quality that I wouldn't feel ashamed wearing a dupe. I also think they feel pretty darn comfortable despite the pointed toe and heel height.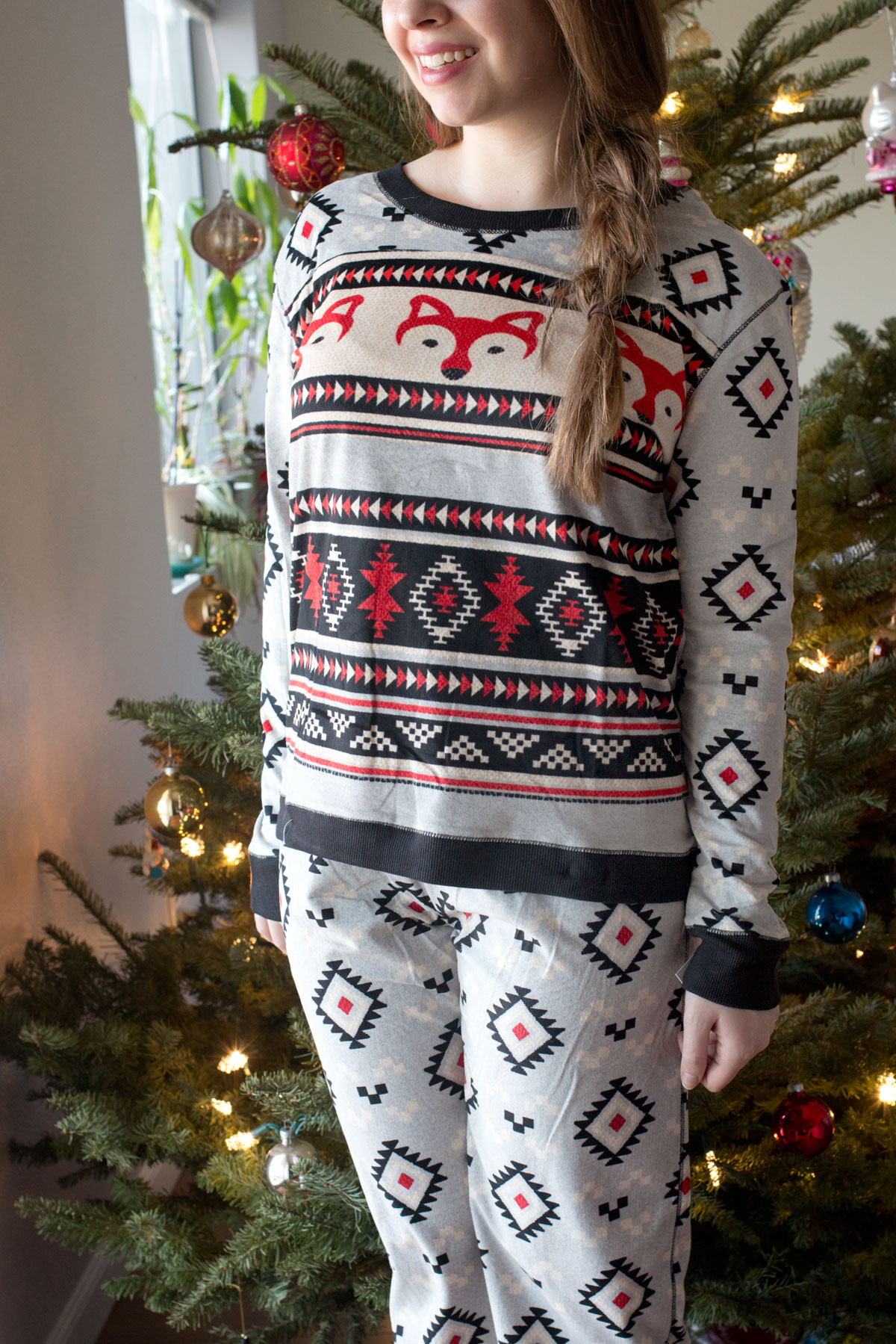 Kensie Arctic Chill Knit Pajamas, Small $34
I can't resist a good winter pajama… and this one has foxes! Girl you know I was on that like hotcakes. The fox face matches a pair of slippers I have perfectly so it was clearly fate. They have plenty of other prints if you're not into foxes, and Dave also got me this thermal knit sleep shirt from PJ Salvage that's now on sale that is super-duper comfy for those that don't love PJ sets.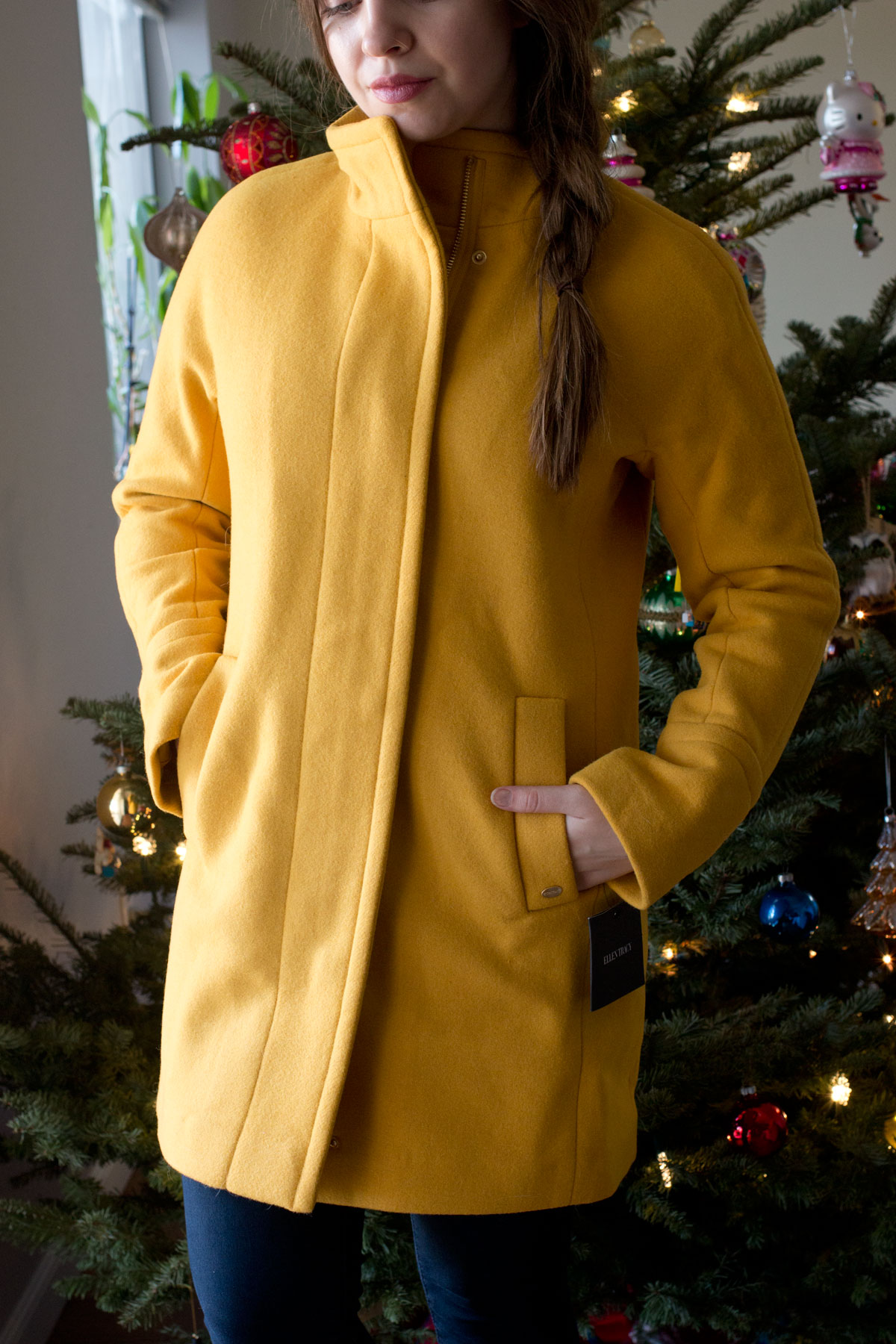 Ellen Tracy Wool Blend Stadium Coat, 2P & 4P $148
This was the coat I purchased for my Mom for Christmas, and I'm living vicariously through her here. I bought both sizes to try, and I personally prefer the 2P for me but gifted her the 4P. My mom loves to layer and wear bulkier sweaters than I do, so the extra room in the 4P was perfect. The 2P (shown here) is a more fitted look, but you can definitely wear a thin sweater comfortably underneath. For reference, I would normally be a 4P in most brands, however, this one was marked as being a generous cut and I found that to be true. This comes in many colors, and I'll keep saying prayers to the shopping gods that the cobalt coat in my size will return.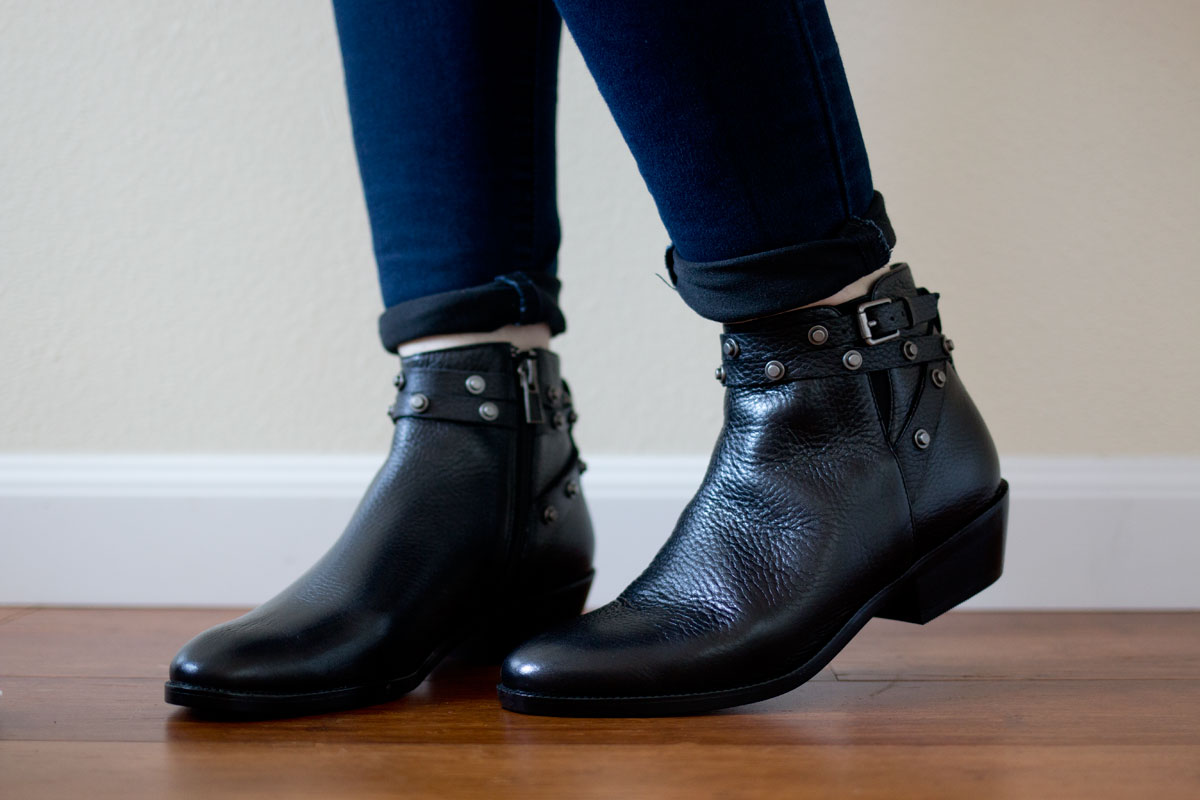 Halogen "Lidia" Studded Leather Ankle Bootie, 6.5 $70
I mentioned in my last outfit post that I wanted to replace the Old Navy Faux Suede Booties that I just bought because suede is no bueno in the winter weather around here. I saw these and was instantly captivated that they were 1. leather, and 2. less than $100. The studded detail was a bonus, and the nice thing is that the zipper is on the side so you don't have to actually buckle them!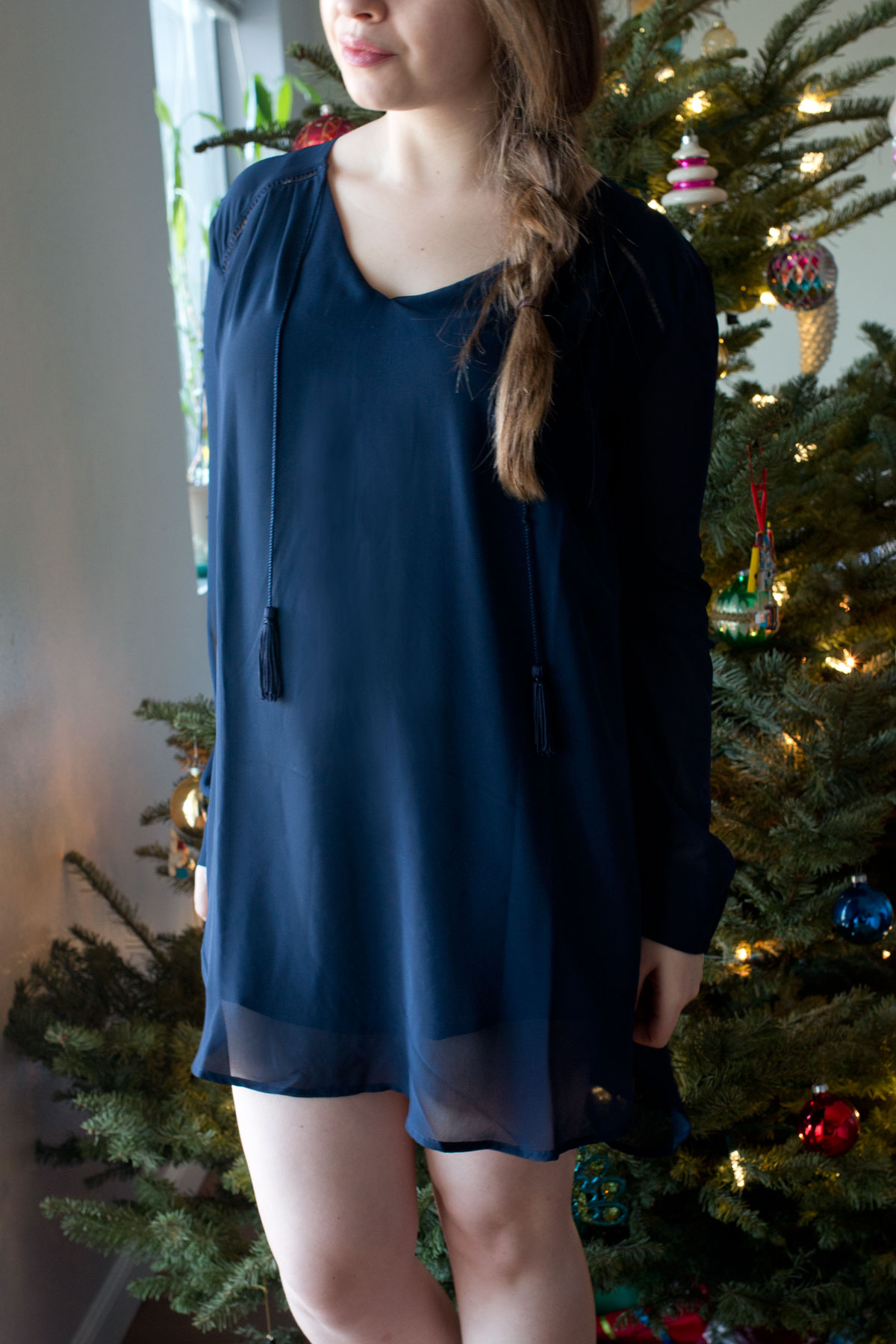 ASTR Long Sleeve Tassel Dress, Small $34
This is adorable, but I believe this would make a better pool coverup than an actual dress. Unless you have plans to wear this with leggings or thick tights, I think this would be a pass. Adorable, but too short for my personal taste.
And that's a wrap – now, what should I keep? What did you pick up at the Nordstrom Half Yearly Sale? I'd love to hear about it in the comments!