Press Discount
There is a lot I've learned about myself over the past year or so. Something about blogging really brings to light some of your best and worst characteristics. For me, I've discovered what an awful procrastinator I can be, and also how I'm not quite as organized as I thought I was.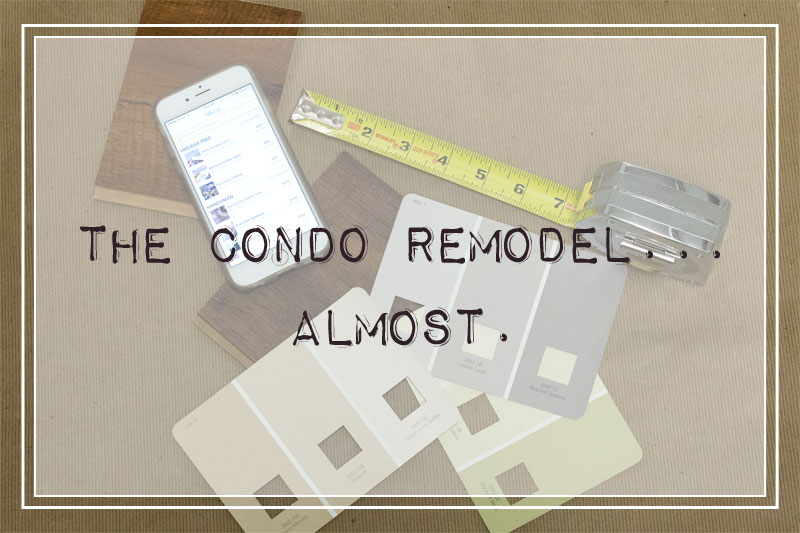 I've mentioned a couple of times that we're looking to do a remodel of our condo. Some of my biggest flaws – yep, especially the procrastination one – has really reared its ugly head with this remodel. Why is it that things that are hard or outside of our comfort zones become nearly impossible to start and finish?
That's just the thing – we don't know anything about installing floors, ripping up carpets or painting. The thought of calling someone and talking about the work we need to be done, then trusting that they will come and complete the work to perfection is just… well, terrifying.
Needless to say, we've been dragging our feet about all of this. Bad bad bad. I mean, we've meant to start this remodel since summer and then set another goal to get it done before Christmas. And we've gotten nowhere. It's just when the thought of researching a painter, finding a handyman, and locating a flooring installer just makes my eyes glaze over. I wouldn't know a good one from a bad one, honestly.
Thank goodness for Porch. I've heard so many things about Porch, seeing as I have a few friends who work for them. But I never quite understood what they were about… until I actually needed them. Porch just launched an app for iPhone, and it's basically a newbie remodeler's dream. With a few taps, Seattle residents can book a project, like painting a room or installing a new light fixture. Or, nationally, you can tap a different button and you're set up with a concierge to help you find the perfect person for your home project. You can also research contractors, plumbers, painters, and more in your area, read reviews, and see how many of your neighbors have used them.
And the type of projects they book? The options are basically endless. They have painters, plumbers, house cleaners… you name it, they have it. Even someone to come hang your Christmas lights or clean up after your holiday party. Seriously.
We've scheduled our first home project through Porch, and I can't wait to share when we've made some more headway on the condo remodel. So far I'm feeling good that we've got a jump-start on things, even if it is a small start in the scheme of things.
What would you like to get done around the house that you haven't been able to? Or any helpful advice for some remodeling newbies?
Disclosure: The nice people at Porch offered me a discount on a home project for writing this post, but no further compensation was received. All thoughts are my own.