Product Sample: Complimentary toys and treats were provided to me in exchange for this review from Chewy.
Hi guys! Rigby here. You may remember me, since this blog is named after me and all. I know it's been awhile since I last pawed my woof out, but I'm still the king of this castle. Mom wasn't paying attention and I got my paws back on her laptop so I could share something fun that Chewy.com sent for me to try out. It was so good, in fact, that I think you need to get both for my fellow doggies and kitties with bloggies: Orijen's Freeze Dried Dog Treats (also for cats!) and the Kong On/Off Squeaker toy. Mom demanded I work for my food and play time, but it was more than worth it.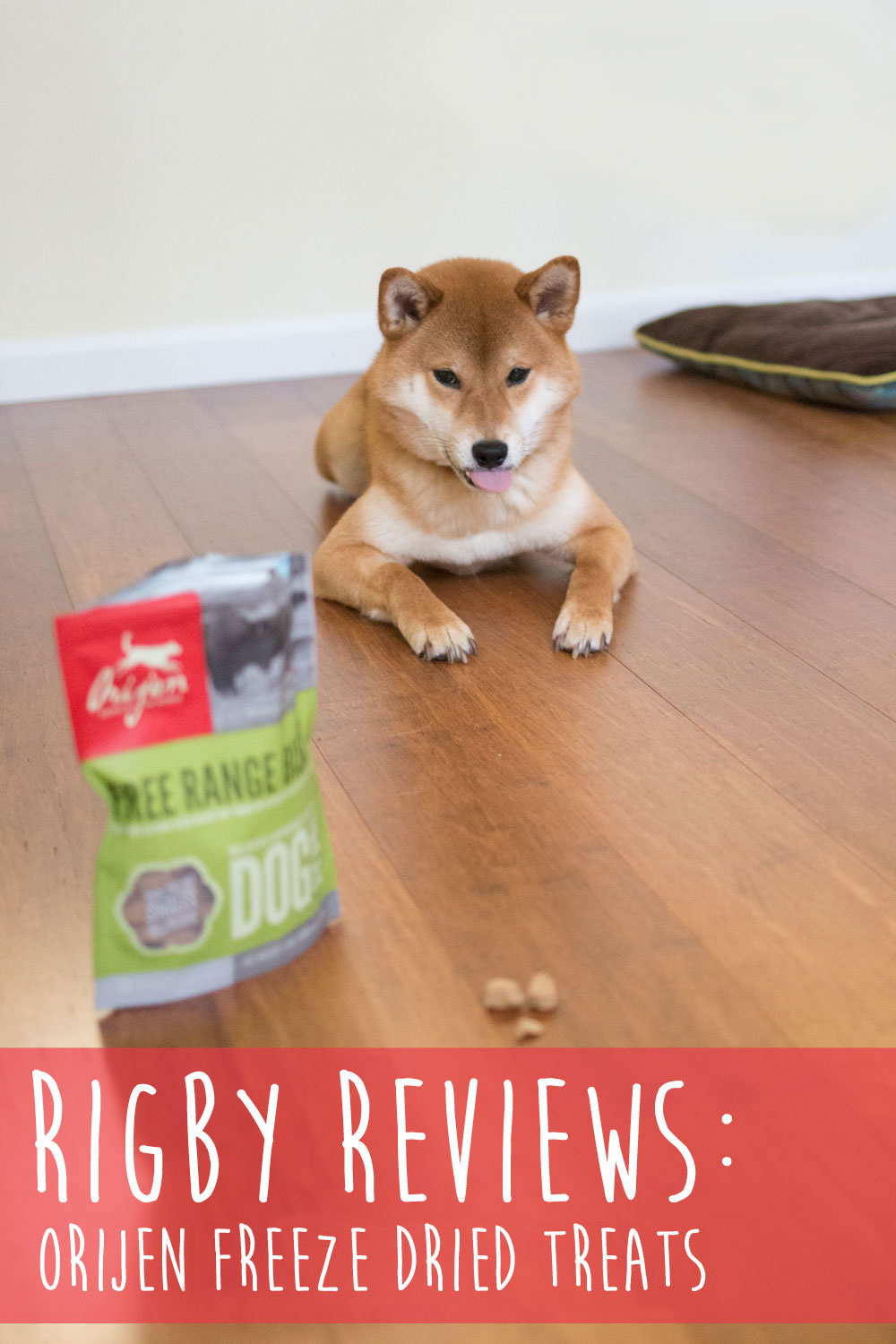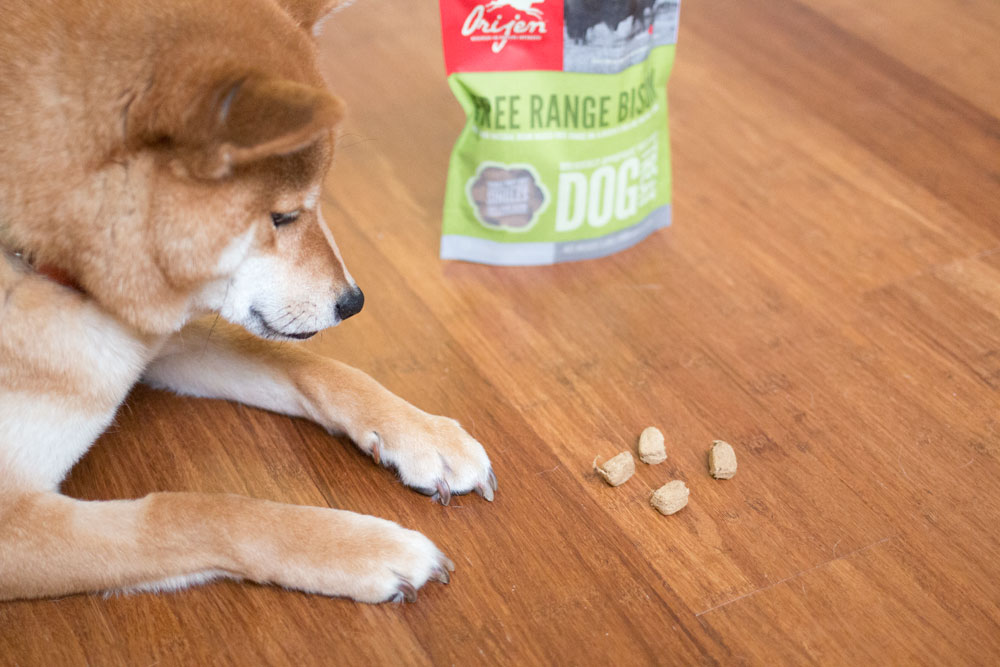 Mom really made me work for the Orijen Freeze Dried Treats. I thought she was being mean until I got a whiff of the snacks. After one whiff, I knew it would be worth the work. Mom demanded a down stay and a leave it out of me… and I held out. Barely. She's a slave driver, I tell you. But, wait I did, and I was rewarded with these crispy morsels of Bison. I can't wait to try the other flavors that Mom said she was going to pick up from me next treat run. I always get excited when there's a new box at the door because I'm sure it's more treats for me. (I'm almost always right. Almost.)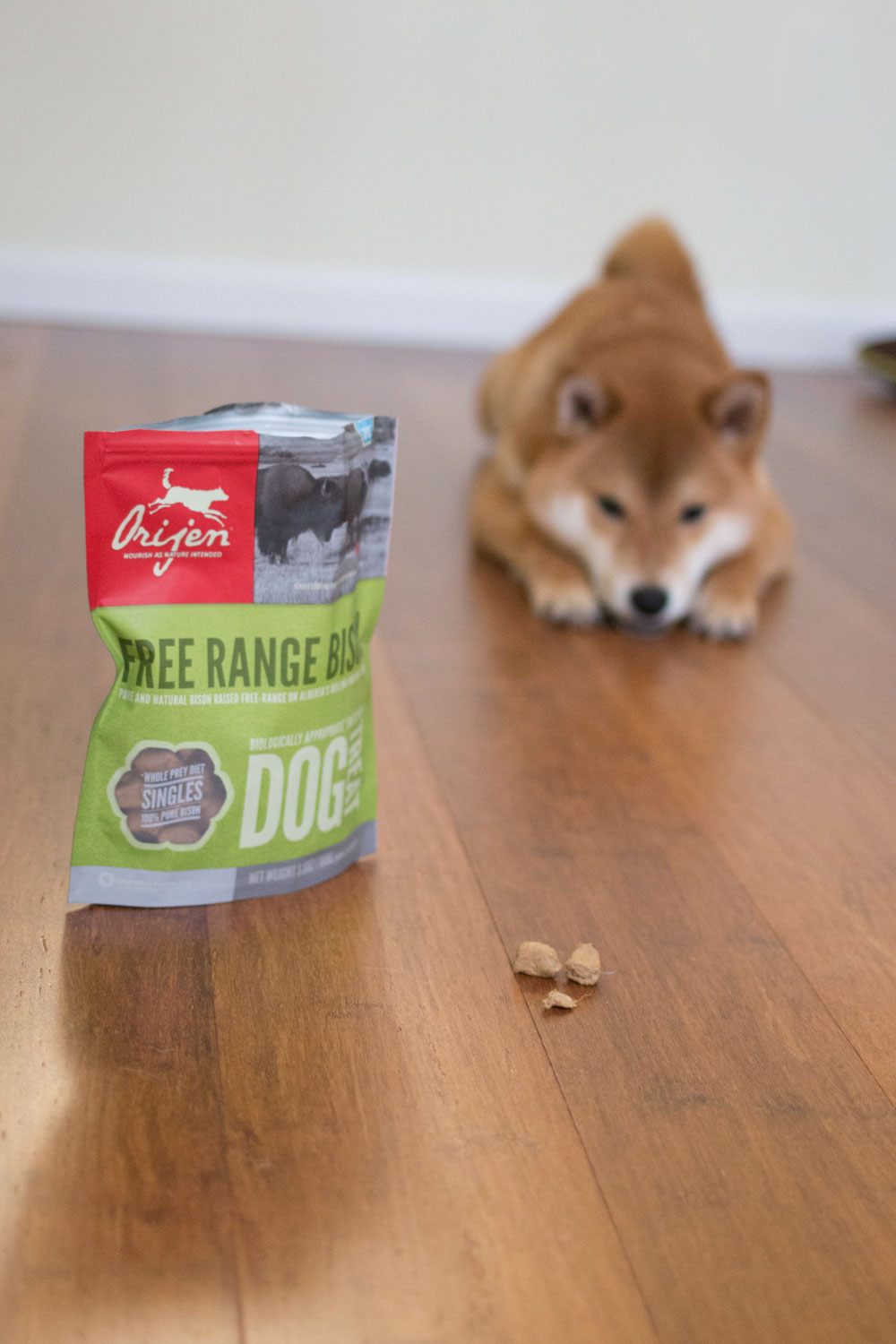 Then, Mom taunted me with the Kong On/Off Squeaker toy, which is shaped like my favorite snack: a bone. It's kind of soft on one side and feels like a tennis ball (my second favorite toy, after this one) on the other. Mom was messing with me and even turned off the squeak squeak sound. I didn't like it as much, but she seemed happy about it. Humans, who knows what they're thinking?! Pretty weird if you ask me, I like all my things to squeak.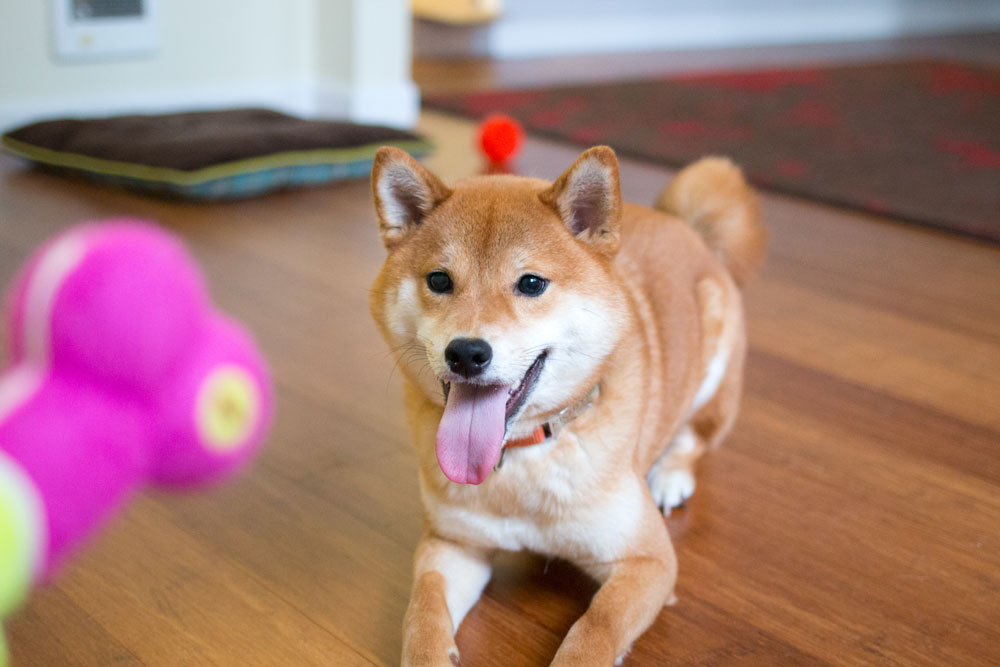 Anyways, it kind of bounces like my favorite tennis balls, but it kind of goes all over the place too. When we were done playing, Mom put it away because she said the soft part would be too easy for me to chew through. I hate when she's right. Woooof.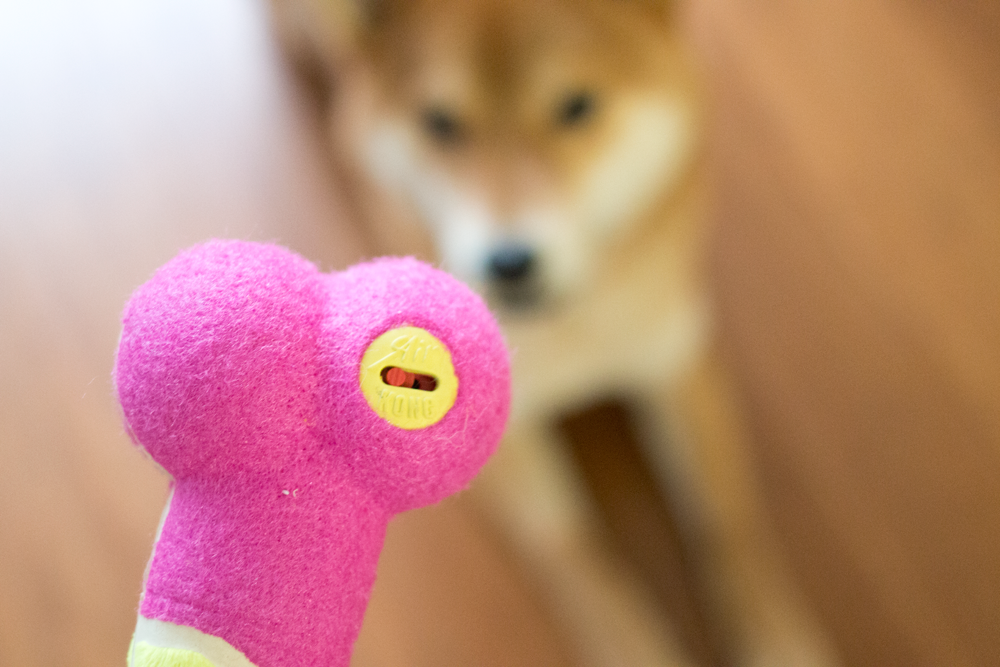 So, my fellow pups and their humans, I will depart on this fun and tasty note, and I hope you treat your pups (or kitties!) to a yummy snack and a new toy soon too. Mom tells me if you stay tuned, there might be a fun new "Rigby Reviews" coming with prizes!
Arrrrroooo,

P.S. Thanks for all the hearts on Instagram. Mom always tells me you guys think I'm cute. You guys are da best!
What are some of your and your pups favorite treats and toys?