Finally finally finally I something about my trip to share! I thought I was going to have time to go through all the video footage I took over the weekend, but we ended up having a few things come up that needed our attention, and then it was Dave's birthday. Basically time = non-existent. You know how it goes.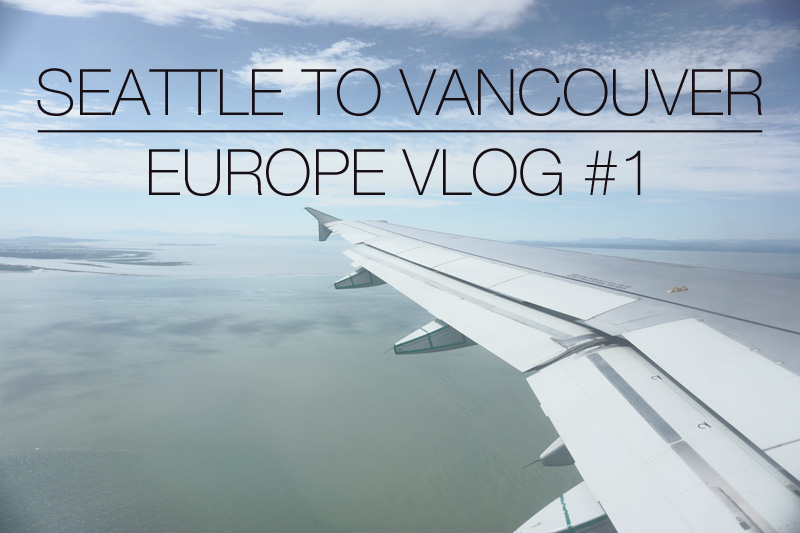 So this vlog isn't the most thrilling part of our trip, as this covers our first "travel day" on the train to Canada. We flew out of Vancouver, BC because 1. Dave's company chose it, and 2. because it was much, much cheaper. Note to all of my fellow semi-close-to-the-border-residents as I've heard this is true elsewhere in the Midwest and East Coast too! I can't remember if I mentioned this, but we actually went on this particular trip because Dave had the opportunity to attend a 2-day conference through work. They covered his airfare and conference ticket, and we were responsible for mine and our stay/food. It made for a much more affordable trip, but it's definitely different than traveling by ourselves!
Okay, okay, enough blabbering. Here's the video. Unfortunately, I don't have photos to go with this leg of the trip, but I'll be sharing photos and videos with upcoming travel posts. I did my best to keep the video short & sweet and will continue to do that… unless for some reason you just want one big video. In which case, please let me know and I'll do my best. ;) Enjoy!

What has been your best trip ever? I'd love to hear about some of your favorite destinations!