Product Sample: A complimentary necklace was provided to me in exchange for this styling & review. Affiliate Links: If you click on a link in this post, I may make a very small commission.
Happy Friday!
Do you ever dream up an outfit in your head that you think will be the cutest thing ever and then put it on, and it looks awful? Yeah, I had that kind of situation. I was originally going to wear a kimono and patterned shorts with this top and necklace but… it looked terrible. In my brain, it still looks super cute. In real life, nope. So, when in doubt change it up!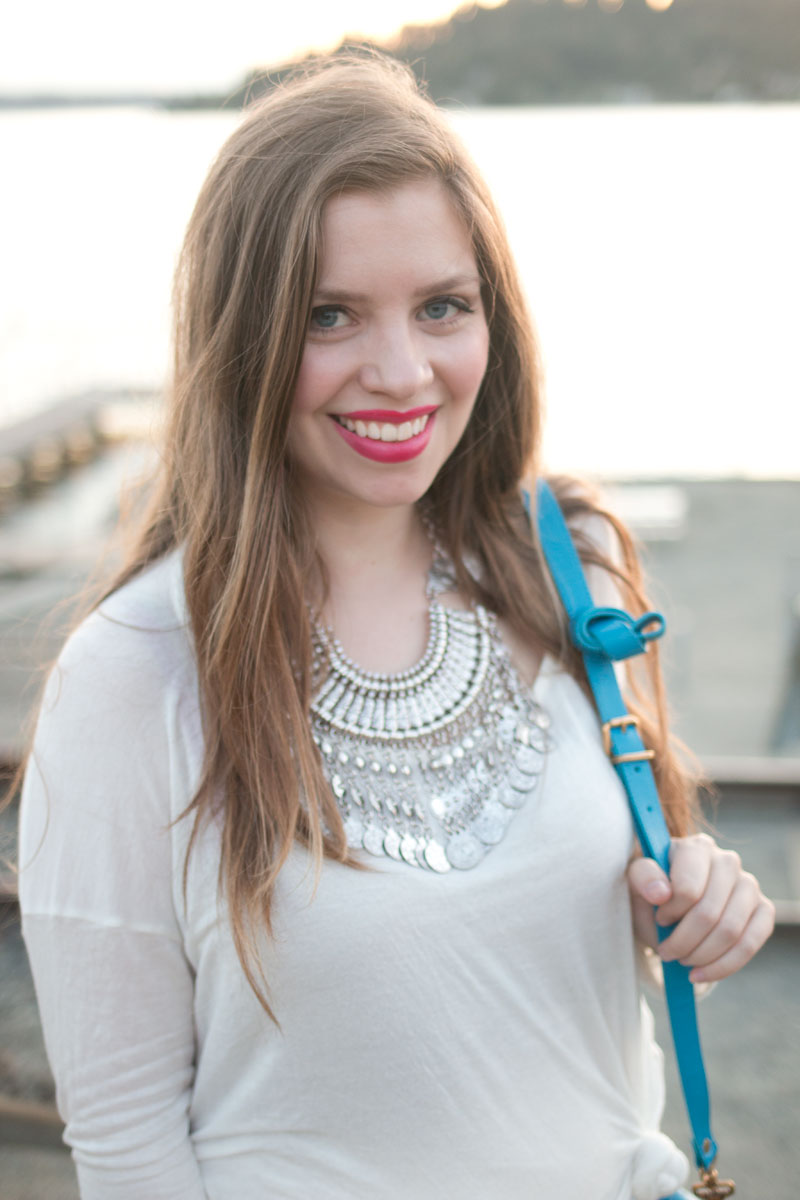 What I'm Wearing
Top: Pacey Dolman Blouse, DailyLook
Shorts: Boyfriend Cuffed Denim Shorts, Old Navy
Necklace: Mystery Ancient Coins Bib Necklace, c/o Happiness Boutique
Shoes: Mossimo Dianne Espadrilles (similar)
Bag: Proenza Schouler PS1 Pouch in Rip Tide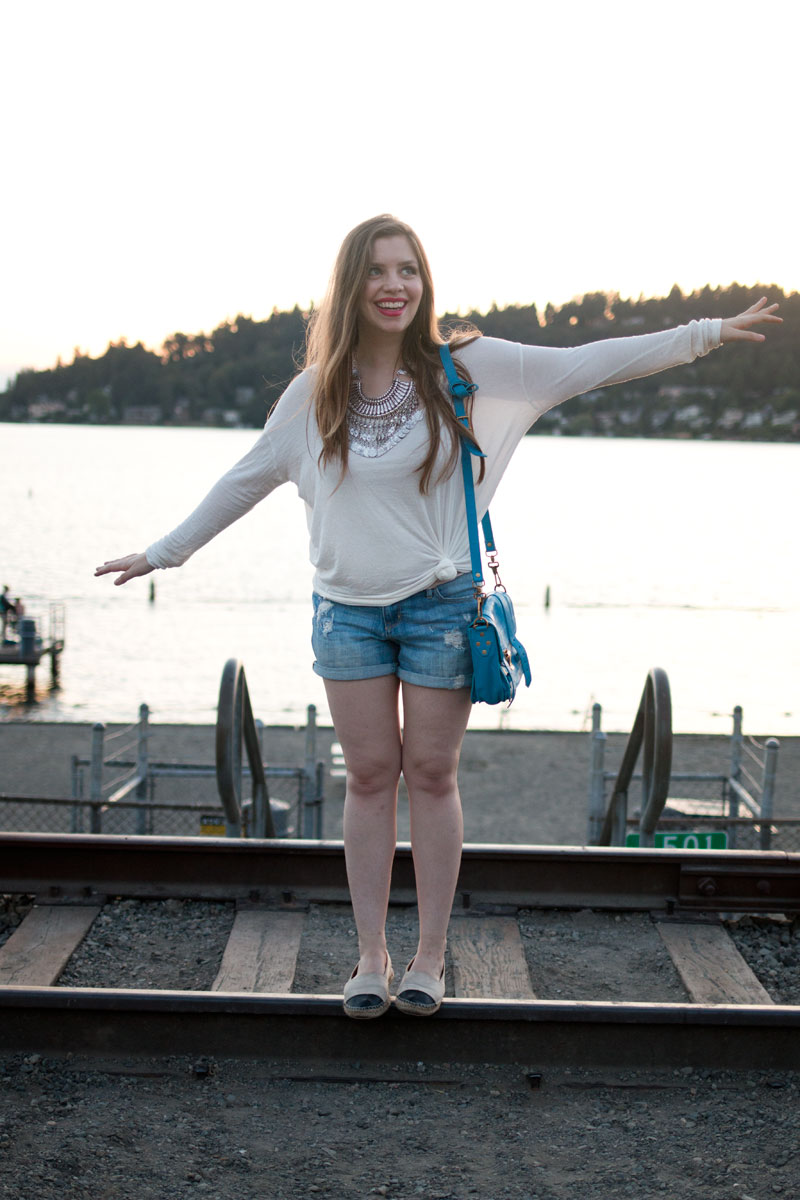 The base of the outfit still worked, so I just removed the crazy patterns. Sometimes you just got to keep things simple. This semi-sheer dolman top from one of my DailyLook Elite boxes pairs so easily with so many pieces in my wardrobe.Today I'm pairing it with these boyfriend shorts because it's been hot in the PNW! Almost unheard of to have so many days of warm weather around here, but I'm not complaining. ;)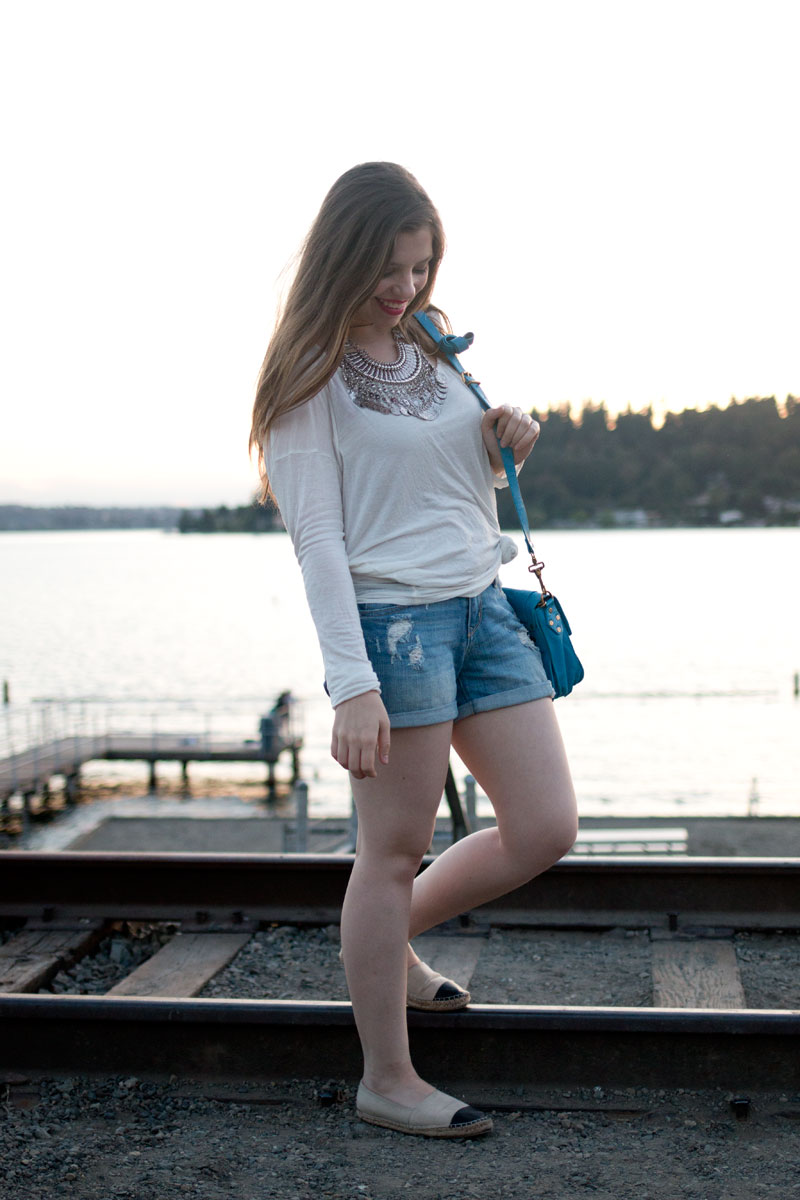 I also received this beautiful coin necklace from Happiness Boutique. They've got some beautiful jewelry that ships for FREE worldwide from Belgium. While this necklace is large, it's not horribly heavy. It's a nice medium weight – not flimsy, but not so heavy that I feel like it strains my neck. In addition to the free shipping, Happiness Boutique offers a customer reward program. For every purchase or social share, receive points toward free jewelry or clothing items. Who doesn't love a deal like that?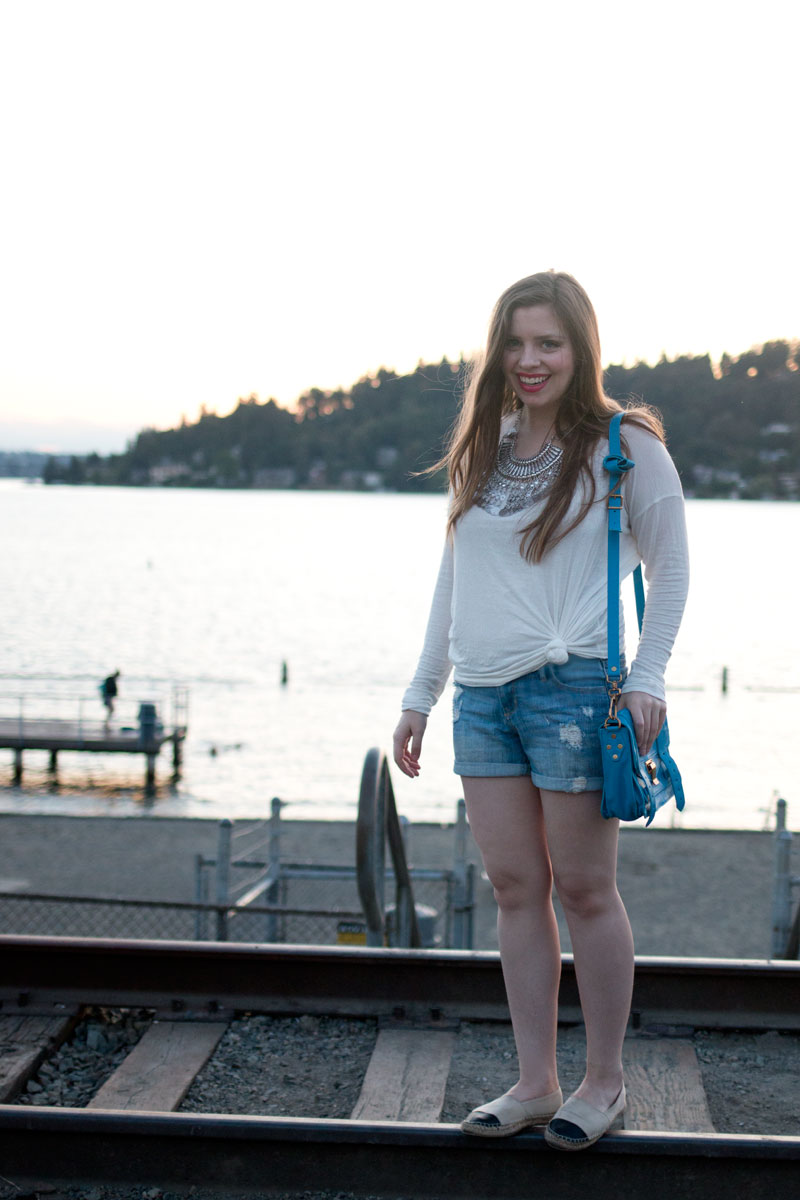 Anyways, I'll keep it short and sweet for Friday and leave it at this: how are you spending your weekend? Any exciting plans?