Affiliate Links: If you click a link below, I may receive a credit if you sign up. I pay for this subscription.
Remember last month's DailyLook? It was my first look at a fairly new styling service, similar to Stitch Fix. Both services assign you a stylist who then handpicks 5+ items and ships them off to you to try on, keep what you like, and return what you don't. There is a $20 styling fee, but my first three months were waived for signing up during their trial period. They've reduced their free trial to 2 months, so if you haven't tried it yet and are interested, you should sign up now! Here's my referral link if you're interested, I always appreciate it. :)
Anyways! I had a new stylist this month. She mentioned visiting my blog and social media sites, and keeping my feedback from last month in mind. She also had mentioned a shortage of spring/summer pieces, so I was super curious as to what was inside!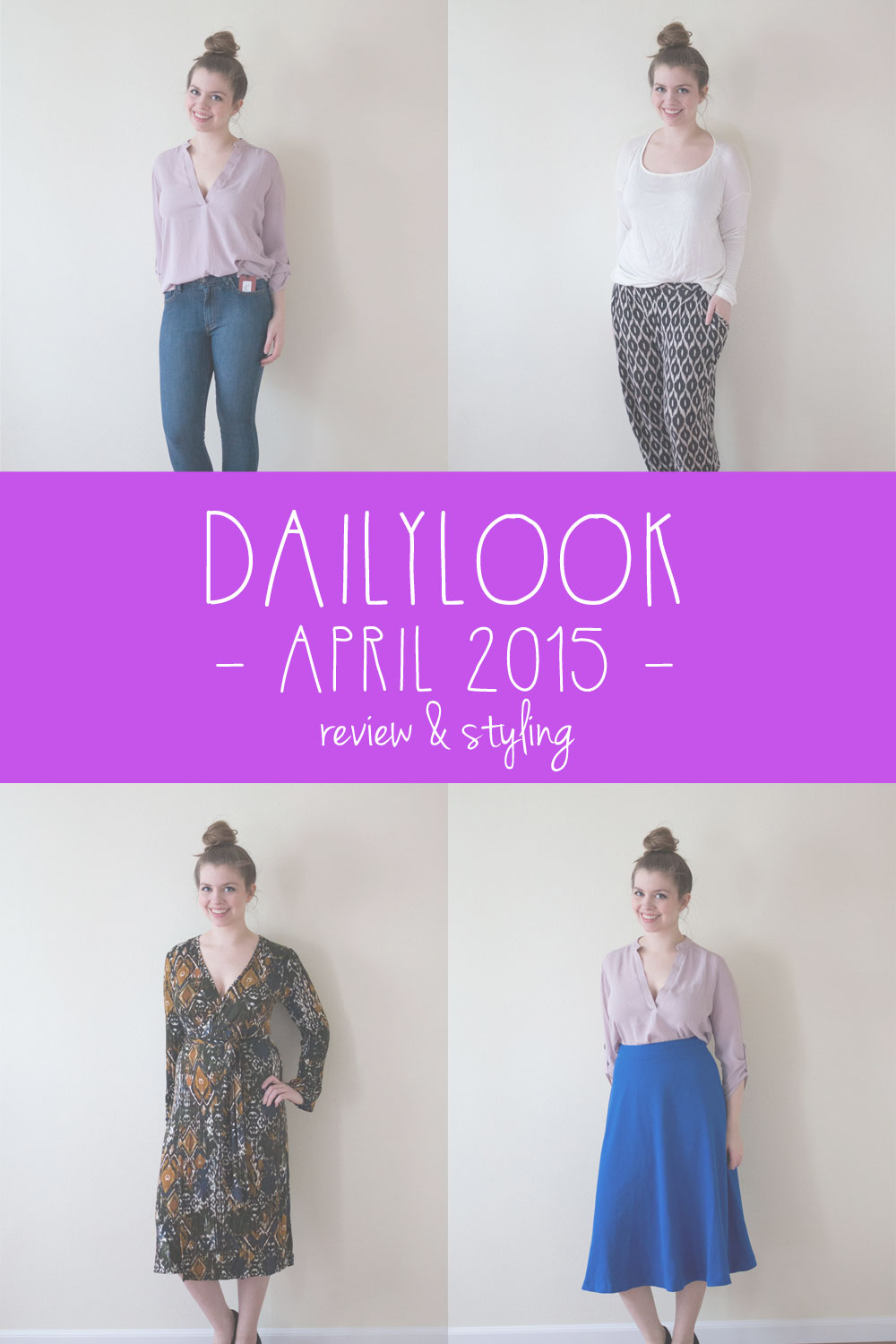 DailyLook Elite Box April 2015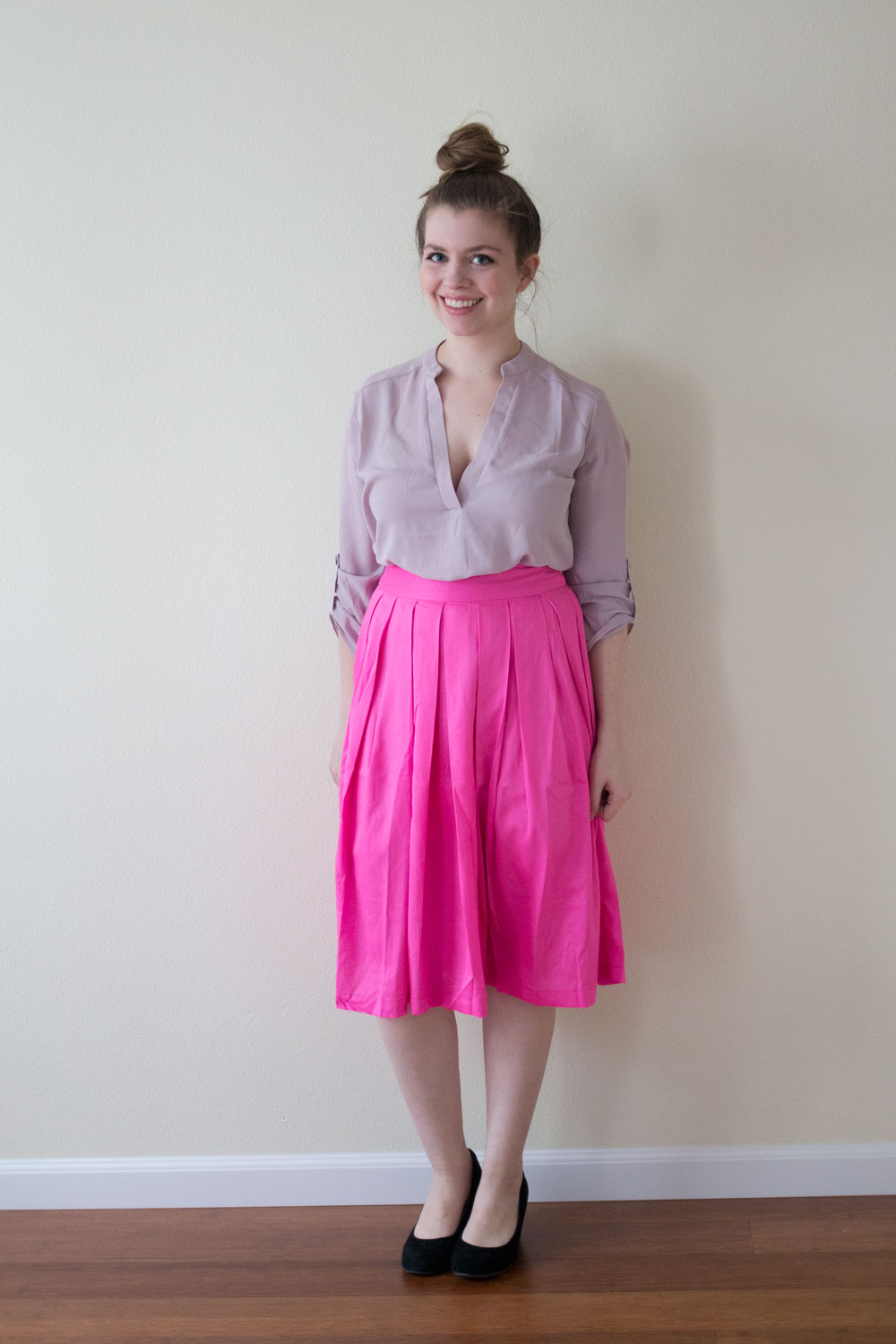 DailyLook A-Line Pleated Midi Skirt in Neon Pink, Size Small, $49.99 (Returned)
Honestly, I'm really not a neon girl. I like prints with neons sometimes, but that's about it. This just wasn't my style.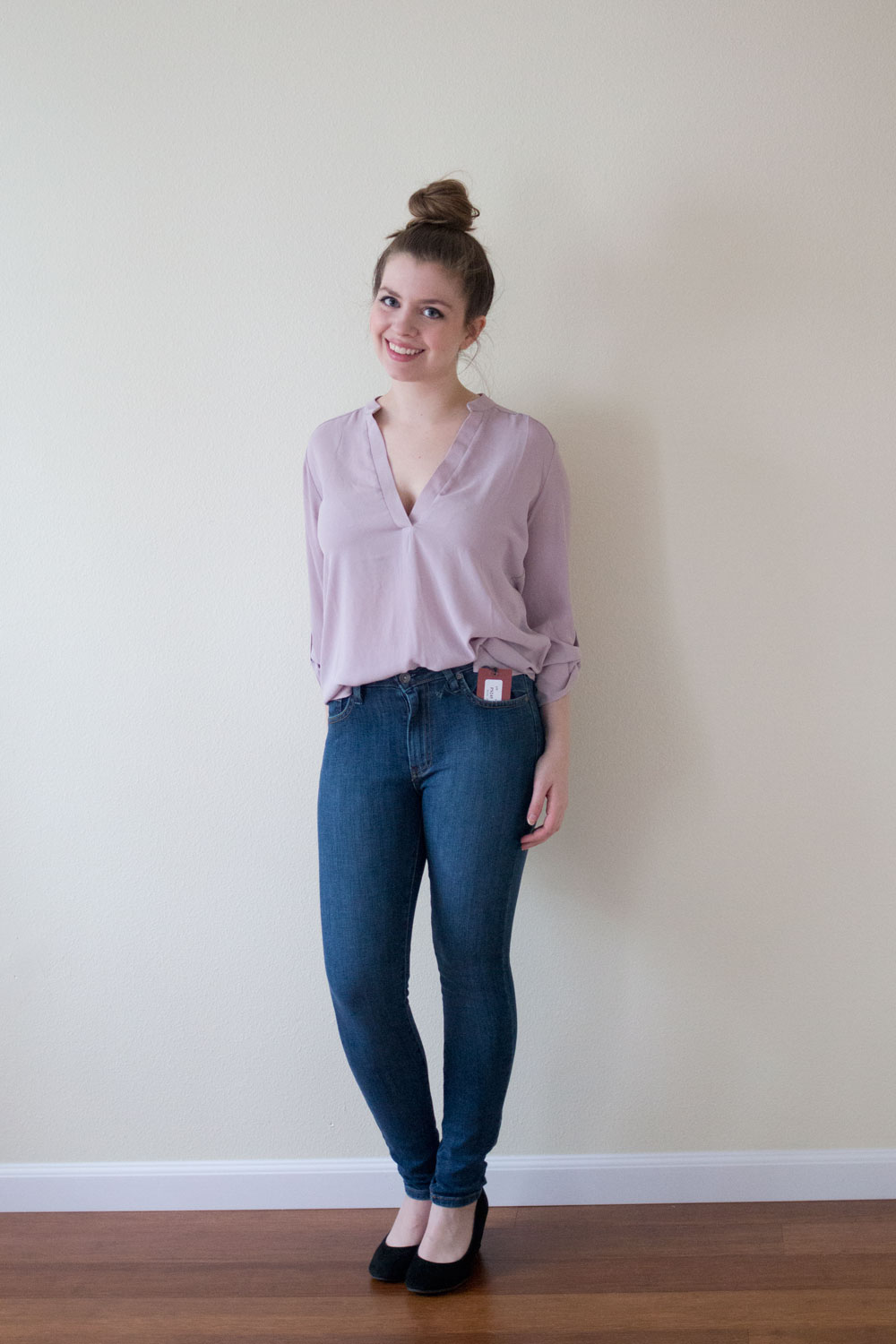 Just USA Tavern Skinny Jeans, Size 3, $54.99 (Returned)
I really liked these – they appeared to be ankle length (perfect for me!), and I liked the wash, but they were sadly too small. I could button them up but couldn't breath… um, easily.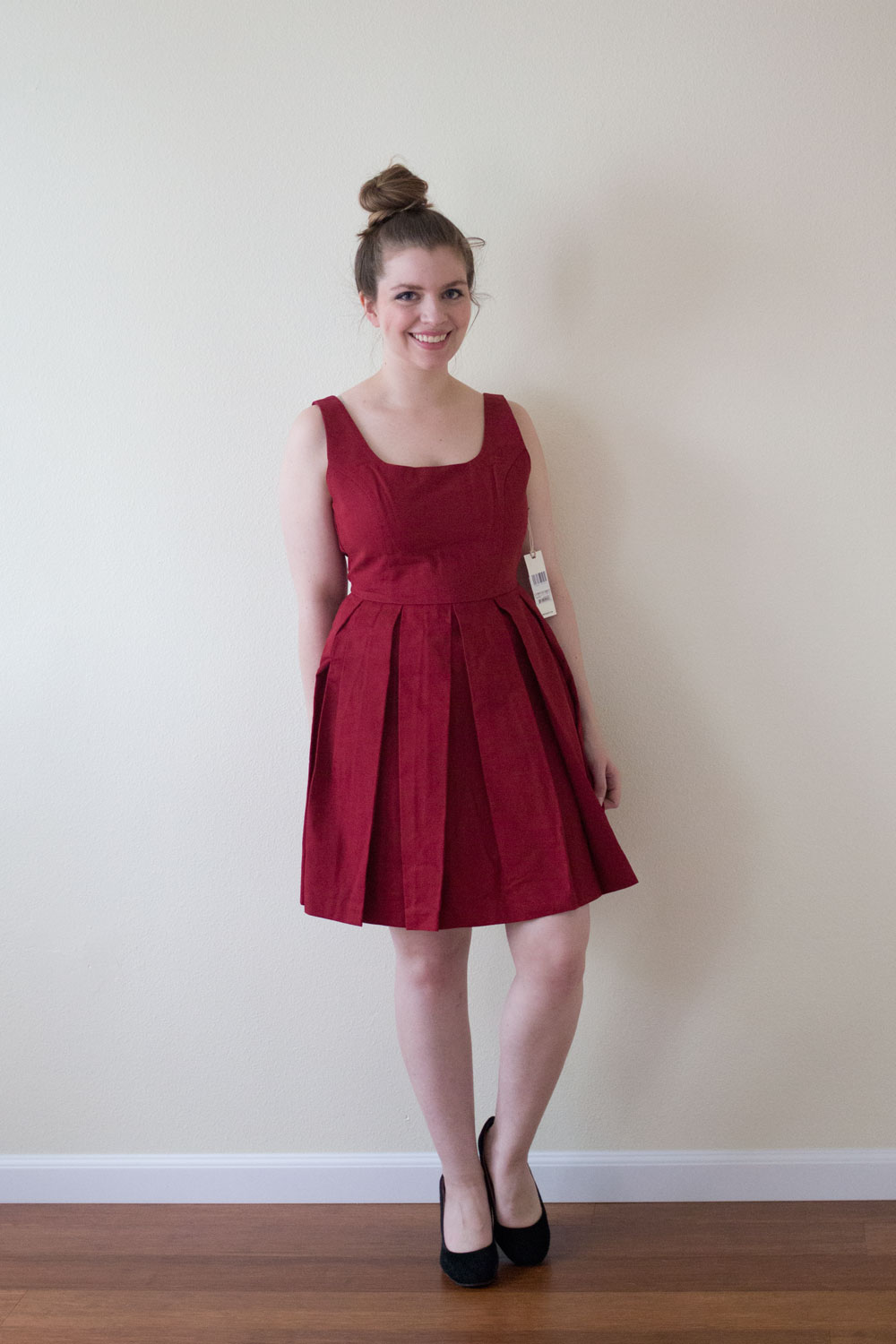 BB Dakota Dane Pleated Cotton Dress in Red, Size 4, $82.99 (Returned)
This was too tight in the chest to zip, so don't mind the photos if you think it looks a little wonky. It was cute, but not my style and obviously didn't fit so…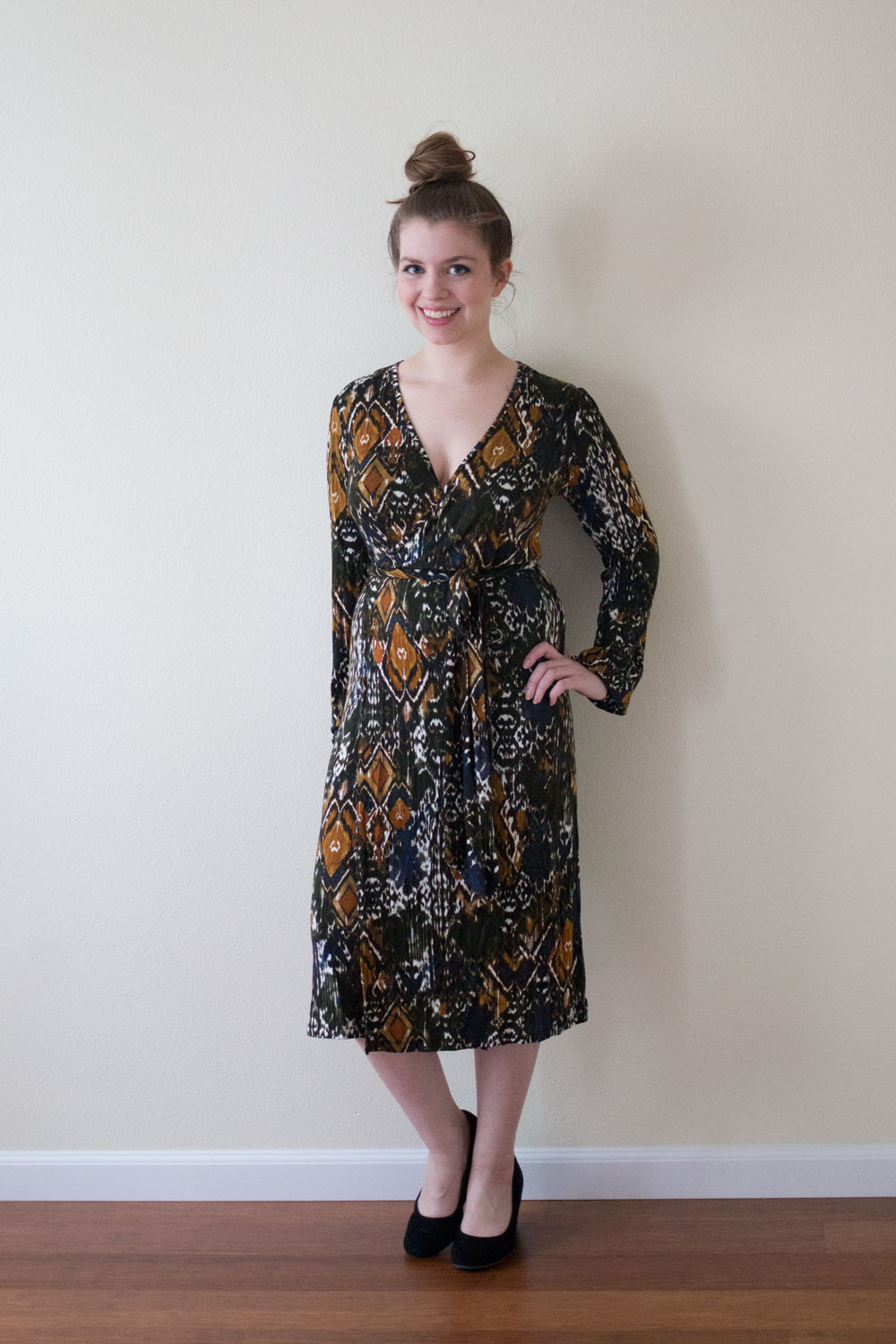 DailyLook Midi Wrap Dress in Multicolor Pattern, Size Small, $69.99 (Returned)
My stylist sent this since I wanted that one maxi dress from last month. (Sadly it appears to still be unavailable. Bummer!) I think it's similar, but I don't really like midi length items on me nor did I love the material for this type of dress.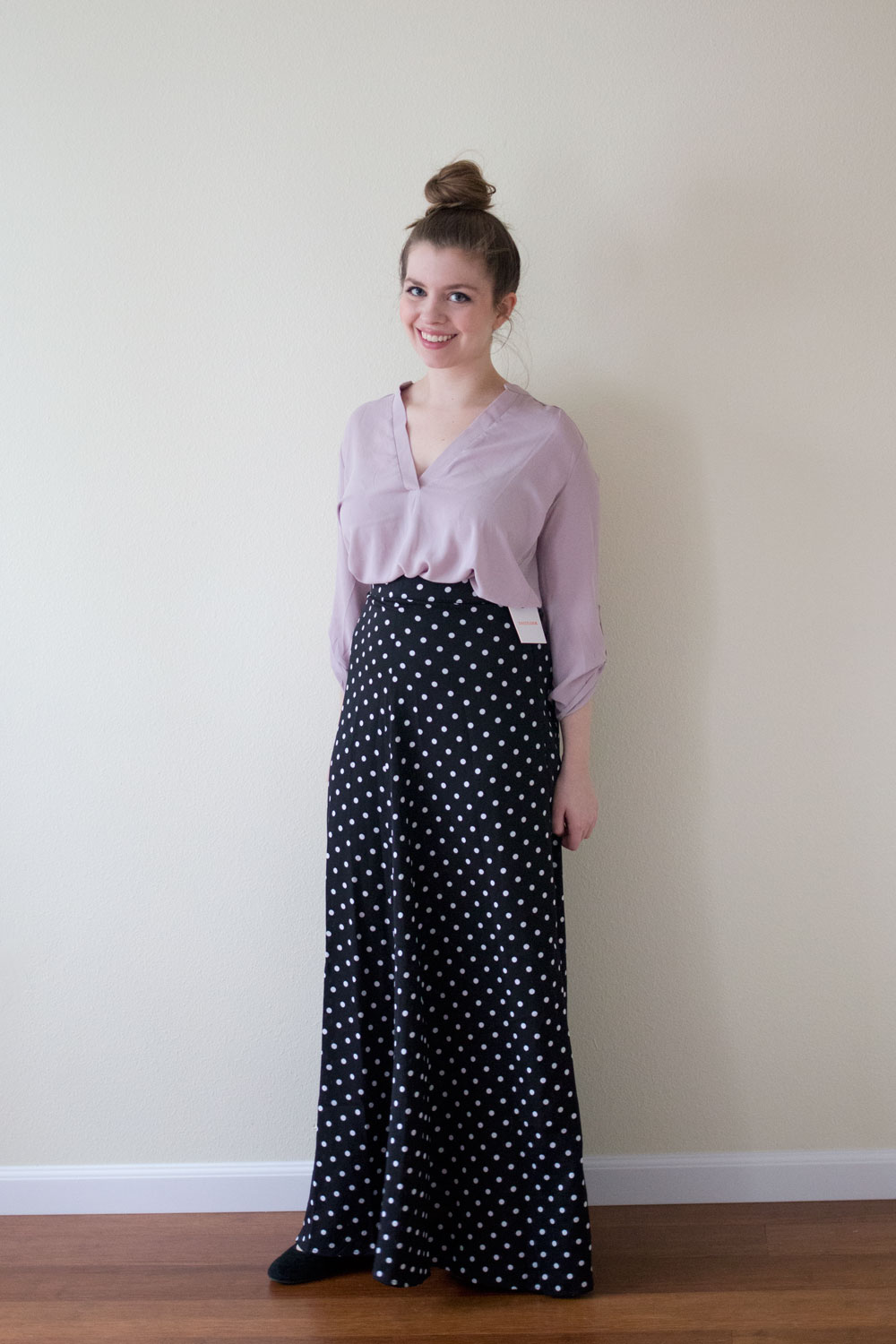 DailyLook Polka Dot Maxi in Black/White, Size Small, $49.99 (Returned)
I love maxi skirts, but this one has a HUGE slit up the side. I just wasn't feeling it since it would no longer be work appropriate, and I like pieces in my closet that I can wear to work or on the weekend comfortably.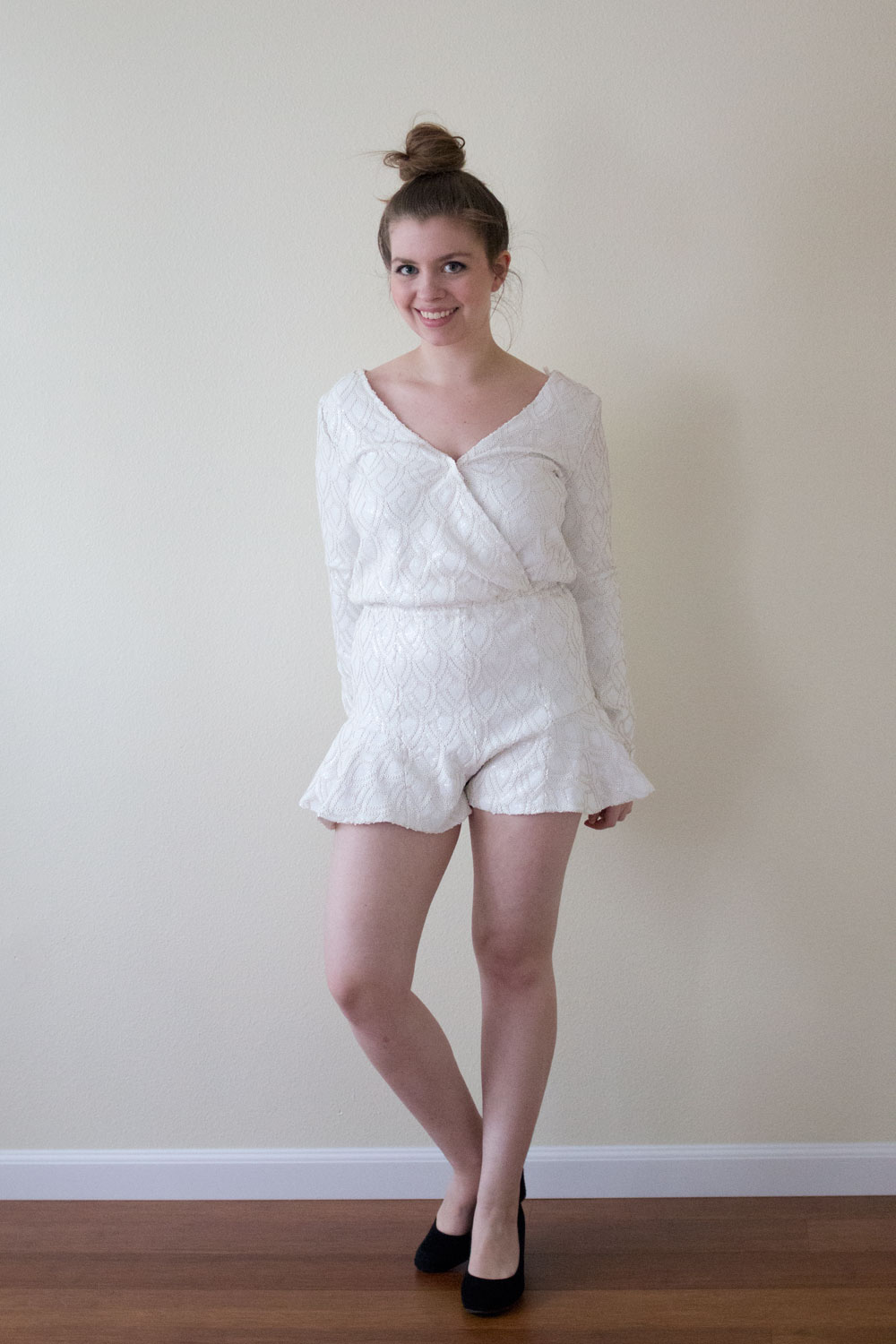 Line & Dot Monroe Sequin Romper in Ivory, Size Small, $105.95 (Returned)
Okay, I seriously was cracking up about this. I'm sure my stylist meant well, but this honestly looked like something I would expect to see on a figure skater. It was uncomfortable too.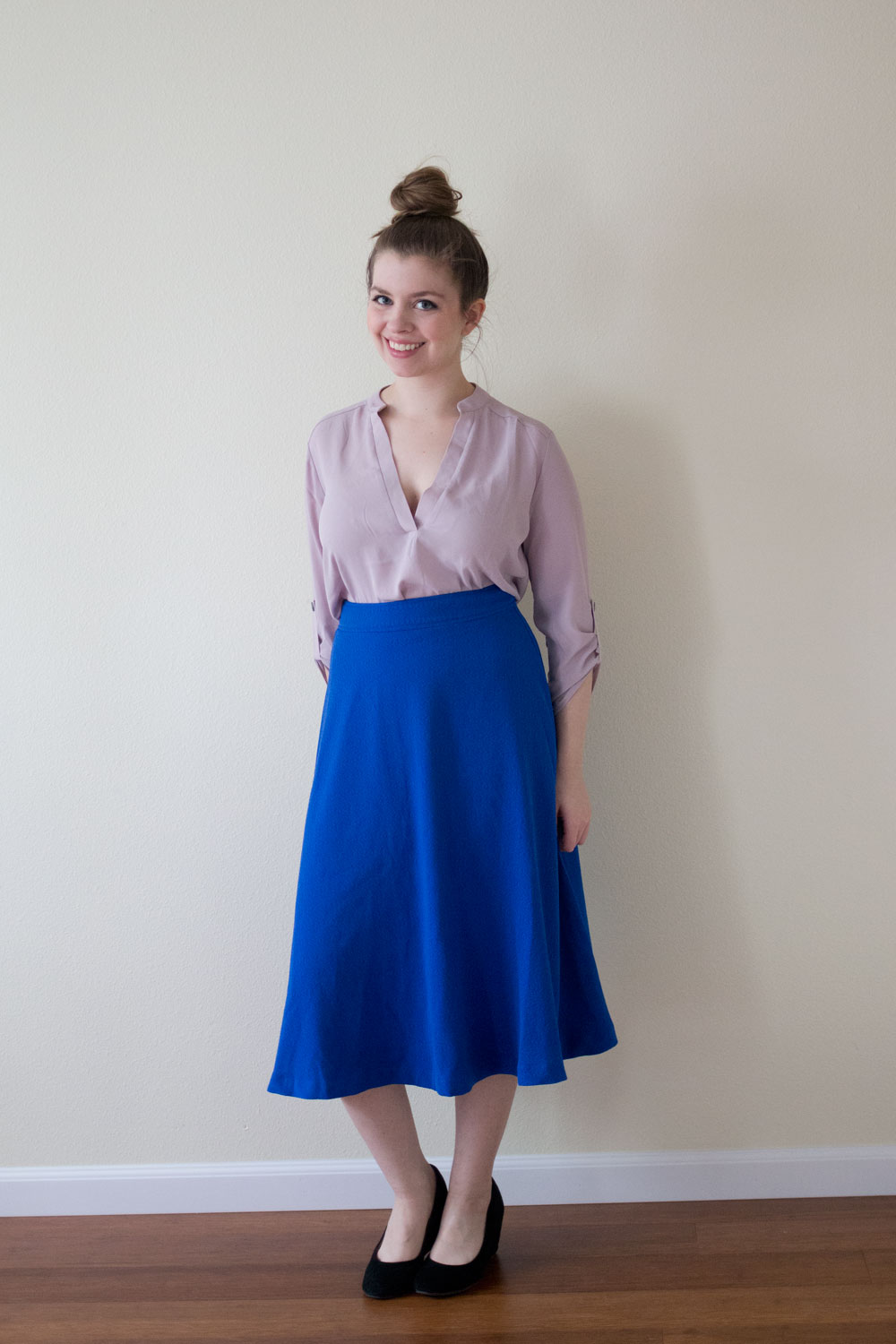 J.O.A. Classic A-Line Skirt in Royal Blue, Size Small, $89.99 (Returned)
I actually really liked this, until I put it on. It was just too long. I wish it had been above the knee, as the material was thick and high quality, plus I love the color. Bummer!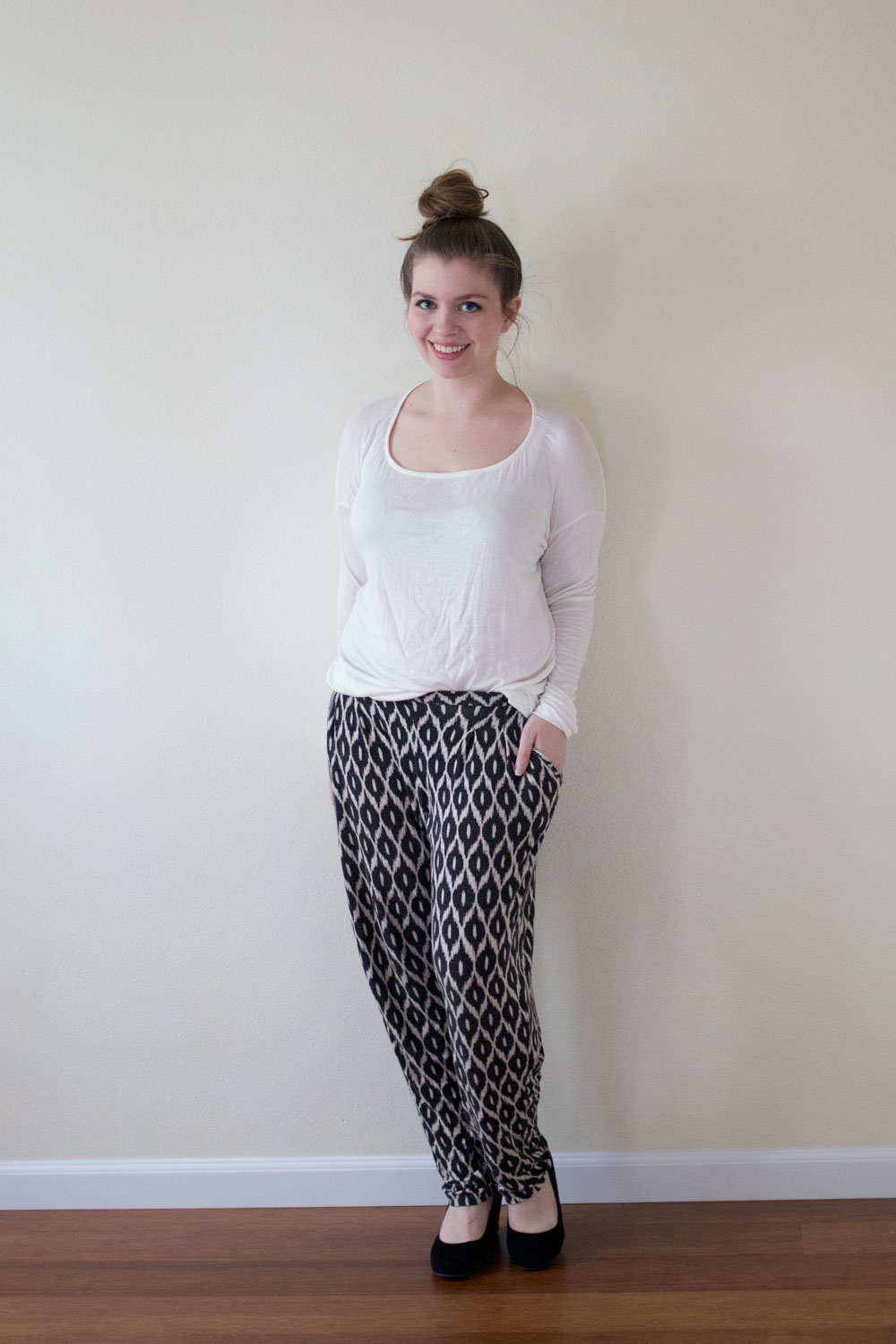 Pacey Dolman Stretch Knit Blouse in Cream, Size Small (Or Medium? Tags say both…?), $34.99 (Kept!)
Pulling this out of the bag, I couldn't stop touching it. The material is SO soft an feels so nice. I really liked it on too, it's drapey and a good wardrobe basic. I paired it with these printed pants I had been wearing around the house all day, but it really is versatile. Finally a keeper! (P.S. Sorry for the wrinkles! It didn't seem that bad in real life, I swear!)
All totaled, these eight items would have cost nearly $600 to keep (Yowch! Almost double last months!) and most were misses again for me. I've left my stylist new feedback, but I do think they listened to feedback from last time by trying new styles for me. I especially noticed that she attempted to pick items that wouldn't show off my chest.
If you're interested in trying DailyLook Elite for yourself, they are still offering a free trial, 2 months with styling fees waived. (Normally $20/month.) You can sign up with my referral link here, which will give me a little credit on my account for future purchases when you buy something. Thank you if you do! :)
Have you tried DailyLook or a similar service? What did you think?