A sunny spring weekend in Seattle is kind of my favorite. Sure, it may be a little chilly, but the sun on your face makes it feel like spring is actually here, or at the very least, on its way. And fortunately for me, we've had a lot more of these lately. Now if only the sun would stay out a little later so I could enjoy it after a day at the office too!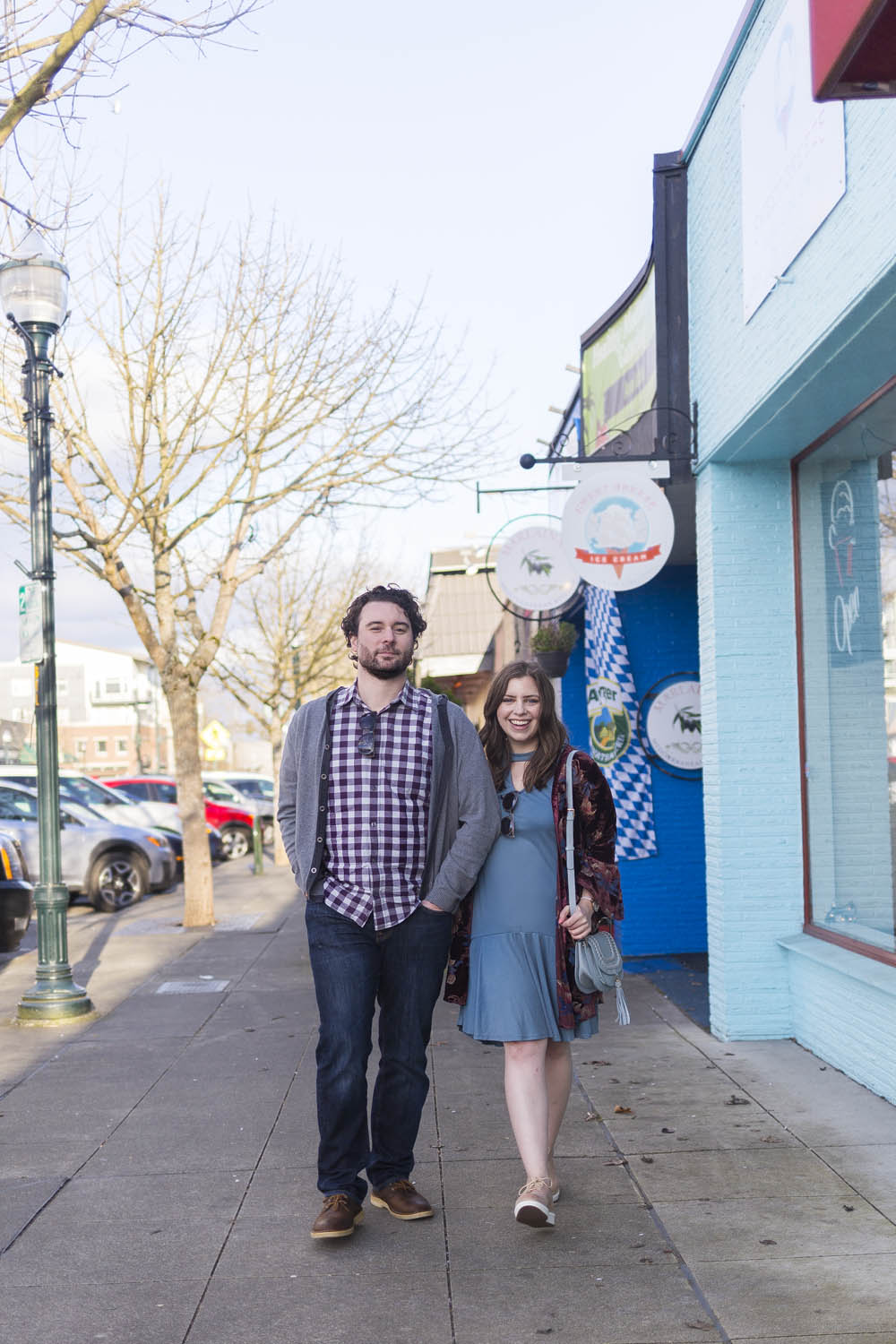 Disclosure: This is a sponsored post with Zappos and Clarks Shoes. All opinions are my own!
Sunny weekends inspire me to be more active. Something about the sun beckons me outside, whether it's in the yard, or out and about in the city. Dave and I often like to try out new restaurants (if you haven't figured it out by now, brunch is my favorite!) and explore our neighborhood… even if we don't exactly live there.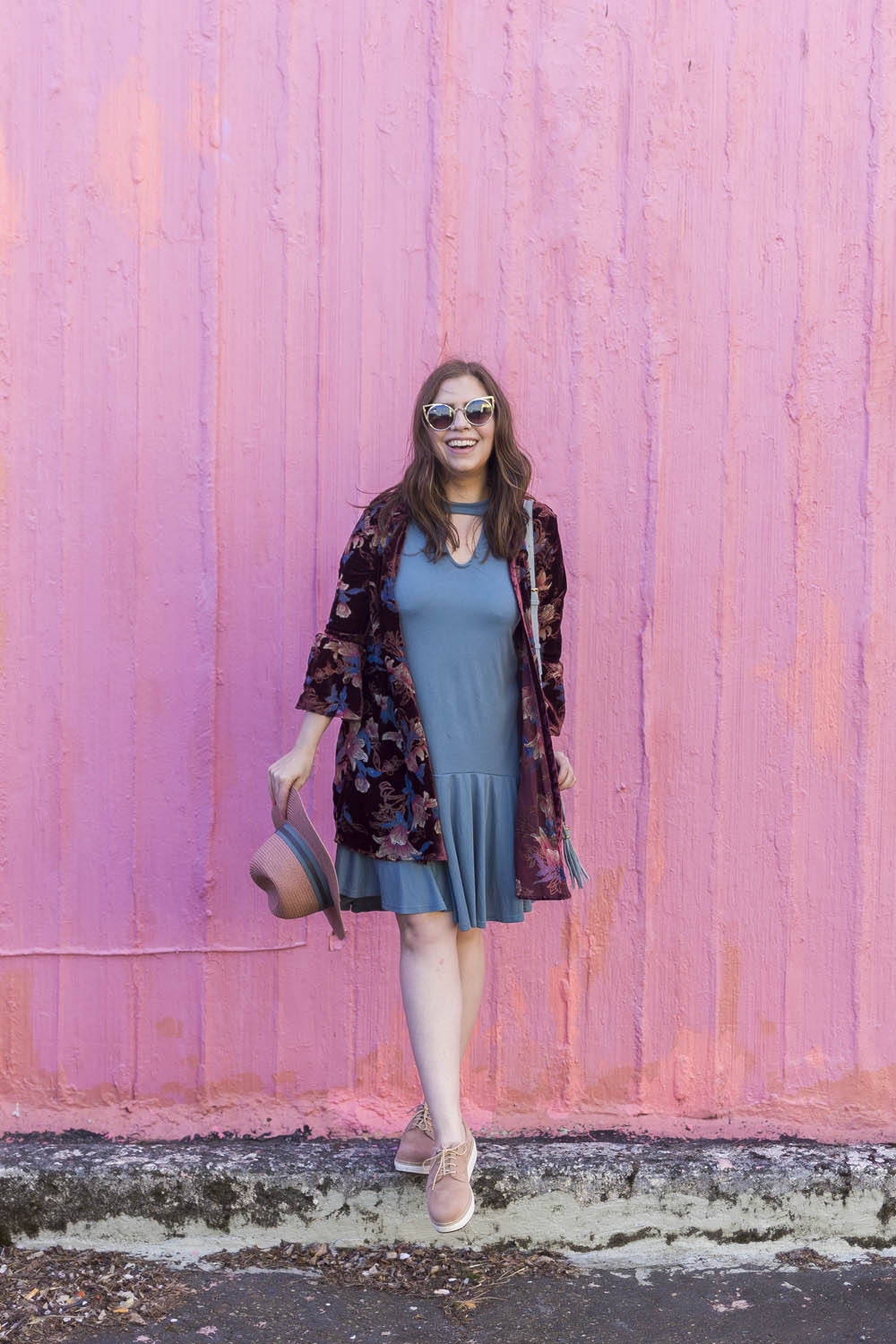 I love to live and explore like a local, whether we are in our own neighborhood, a nearby city, or in a different state. I don't know about you, but I find there's nothing better than exploring unique shops, trying new restaurants, and enjoying local flavors.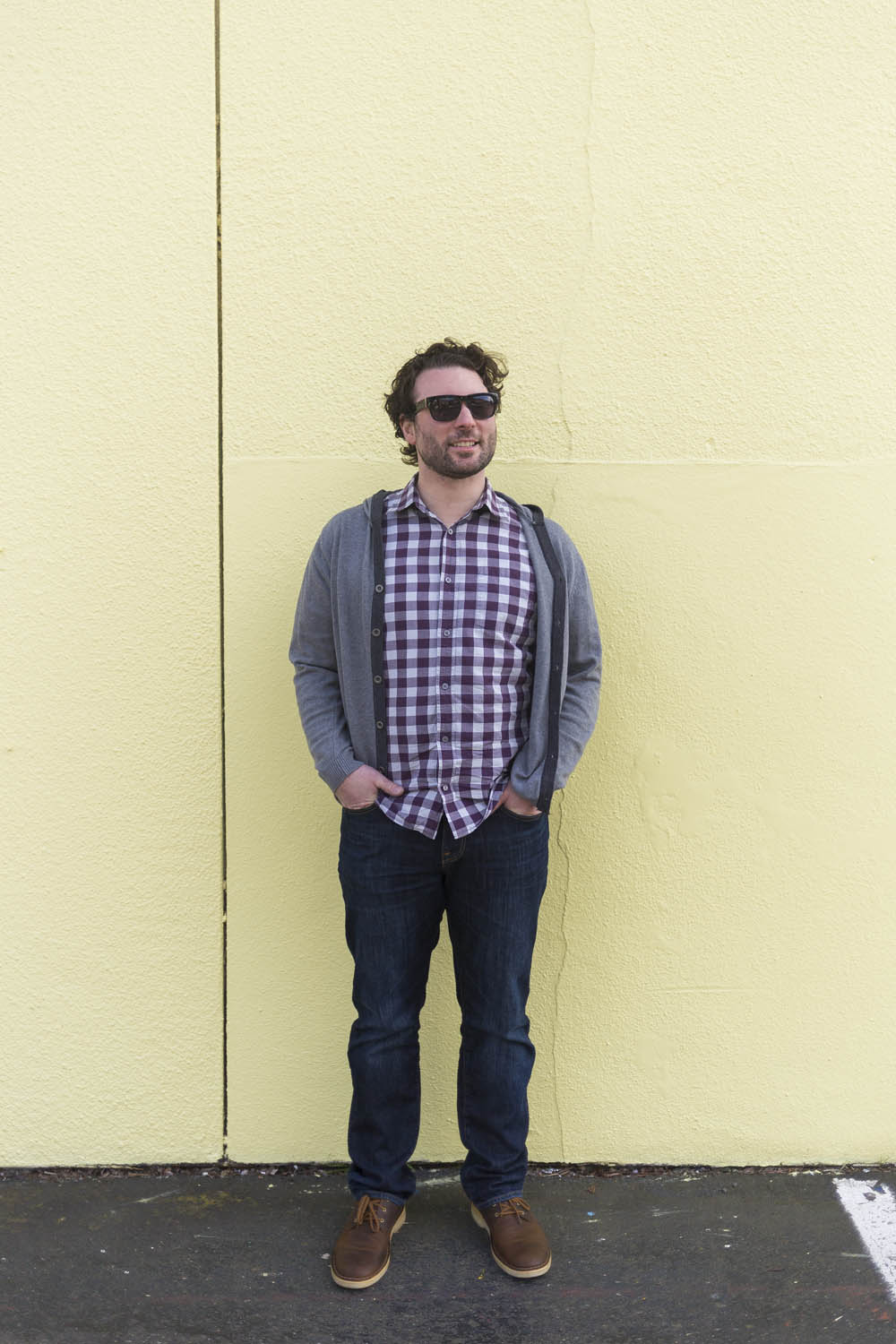 For neighborhood exploring, one thing I've learned (the hard way, unfortunately) is that your footwear choice can make a huge difference in your experience. That's why I love our new shoes from Clarks, which are most definitely made for spring day exploring.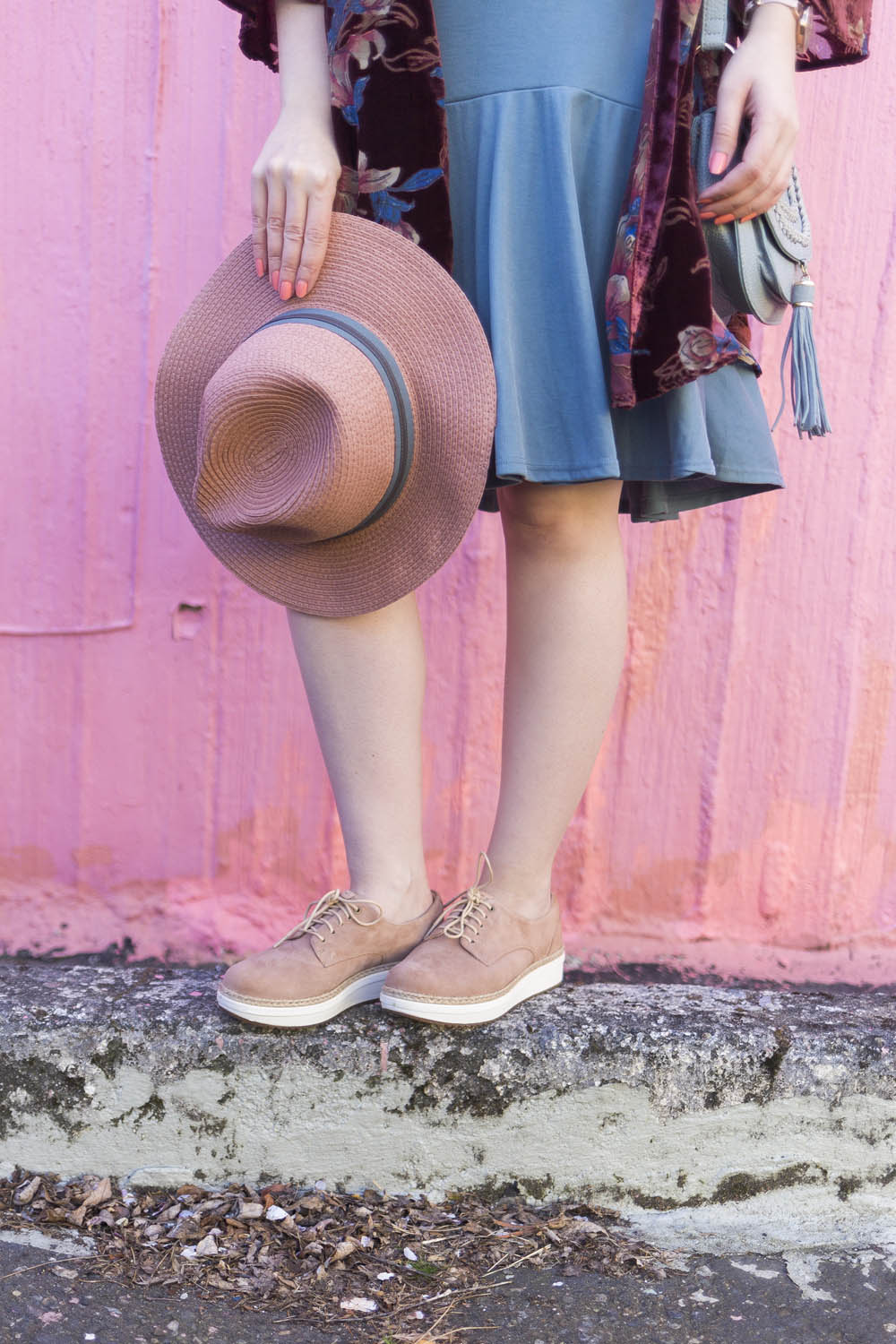 Conveniently, Clarks shoes are available from Zappos, who, if you don't already know, is the holy grail of shoe retailers. Free and fast shipping?! Yes, please! They also have an amazing 365-day return policy, world class customer service, and a wide range of styles to choose from. Both Dave and I have ordered our favorite shoes here for years over and over again because we know we can always count on Zappos!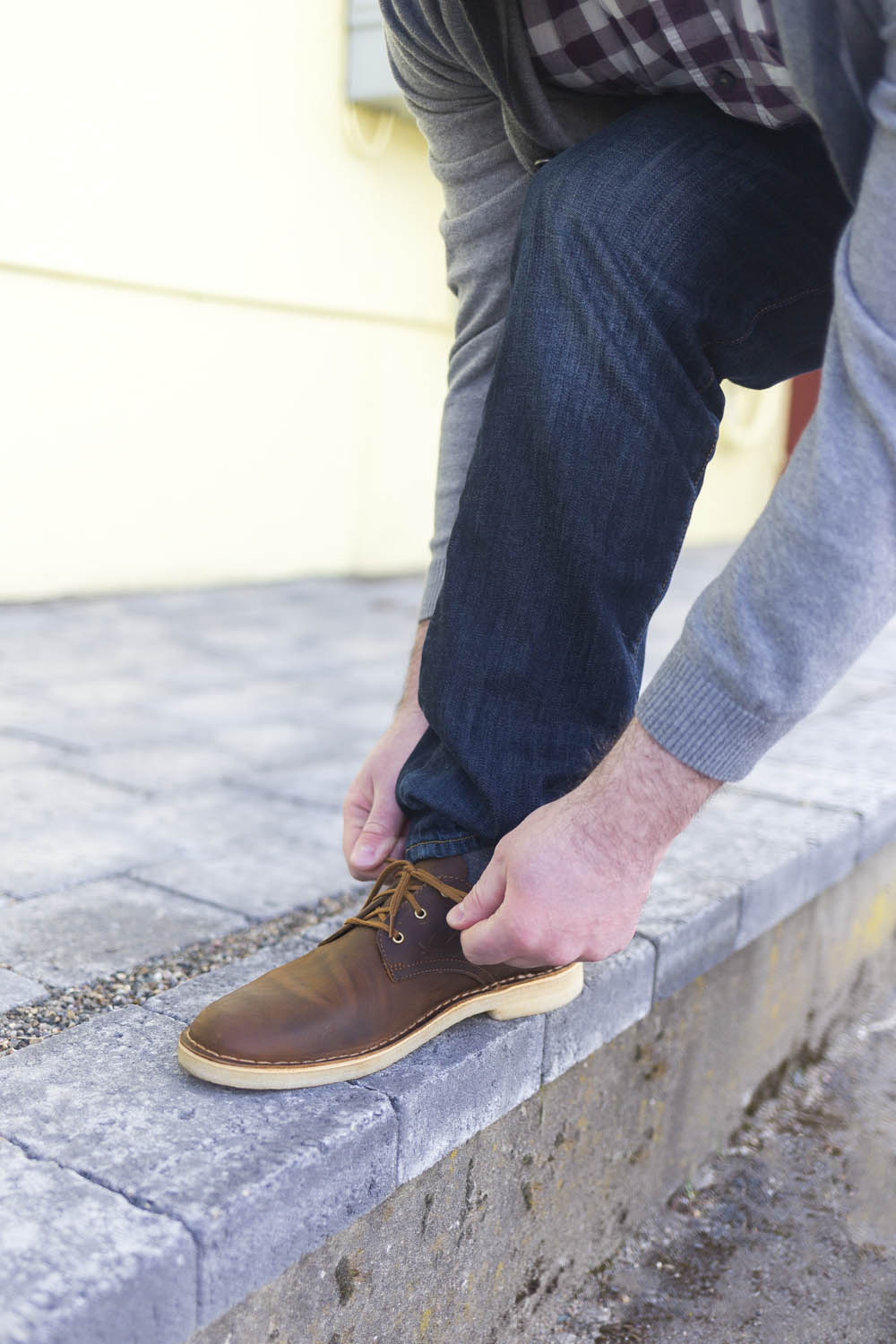 For our spring weekend adventure, we donned our best casual outfits paired with our new kicks from Clarks. I went with the Teadale Rhea in Beige Suede, and Dave opted for the Desert Crosby in Beeswax. (A note on men's sizing, these run about 1/2 size big, even for wide feet. They might fit a little tight at first, but the leather stretches perfectly!) I love how both shoes can be dressed up or down easily. The neutral tones go with any outfit, and I know these will be in our closet for years to come!
So what's a couple to do for a daytime adventure?
On this day, we couldn't help but be drawn in to explore the main drag of a nearby suburb. A bright blue ice cream shop, the smell of spices from a Mediterranean restaurant, peeking into the little shops, and stopping at a few colorful walls, perfect for snapping a couple of #OOTD shots, were the ticket. There's nothing like exploring your community at your own pace for a relaxing weekend adventure!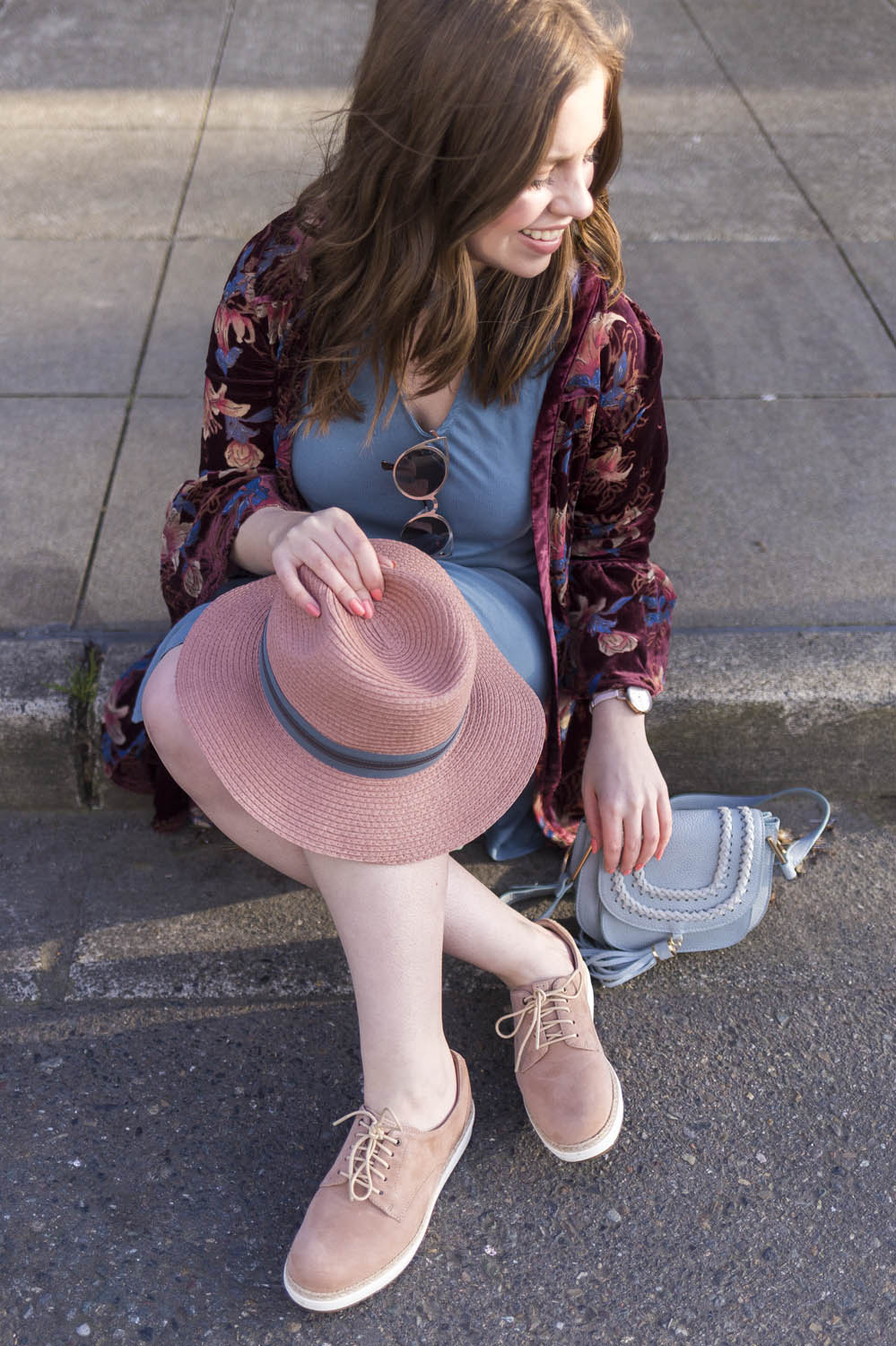 If you're looking for something to do this spring, look no further than right in your own backyard, or a nearby city. I can't count the number of times I've heard about something new and exciting to only discover it's less than 15 minuts from home! Is there a new restaurant that just opened? A new workout class that you could try at your local gym? Or what about a new bookstore that just popped up? After hibernating for winter, the beginning of spring is the perfect time to get out and about to try something new!
When you're heading out to explore this spring, don't forget to grab your favorite Clarks shoe style from Zappos. May I recommend the Teadale Rhea for you and the Desert Crosby for the man in your life? Your feet will be thanking you later!
What spring adventures do you have planned? Let me know which pair of Clarks from Zappos you'll be rocking in the comments!