Disclosure: Starbucks kindly provided iced coffee + items from their summer collection to me, but all opinions about their yummy iced coffee are my own!
If you know anything about Seattle, then you probably know that we love our coffee. We love it a lot, in fact. So much so, that many mornings the first words out of my mouth have to do with begging for coffee. Maybe a slight exaggeration, but I really can't function in the morning without coffee. The addiction is real.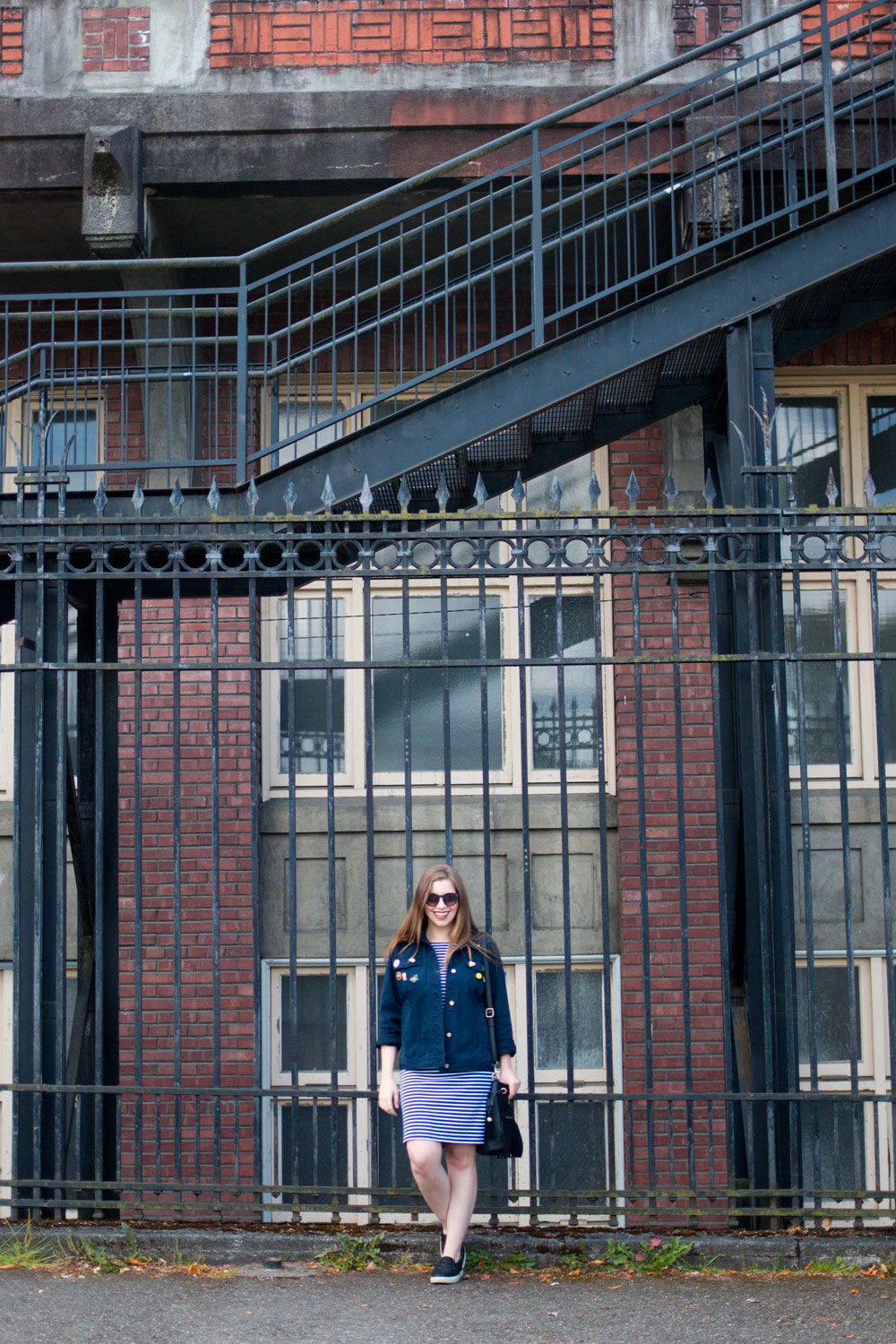 Photos by Angie of Chasing My Halo + Hilary of The Cutie Life (who are also featured below!) 
When the weather starts getting warmer, I start craving the iced varietal. The stronger, the better, so I was super stoked to find out that Starbucks had released their iced coffee formula at the grocery store in both a fridge size, perfect for many, many glasses full and in the convenient single serving size too, which is perfect to grab on the go. The thing I love about coffee is that it often brings people together. Something about gathering over a cup of coffee feels familiar and so much less scary.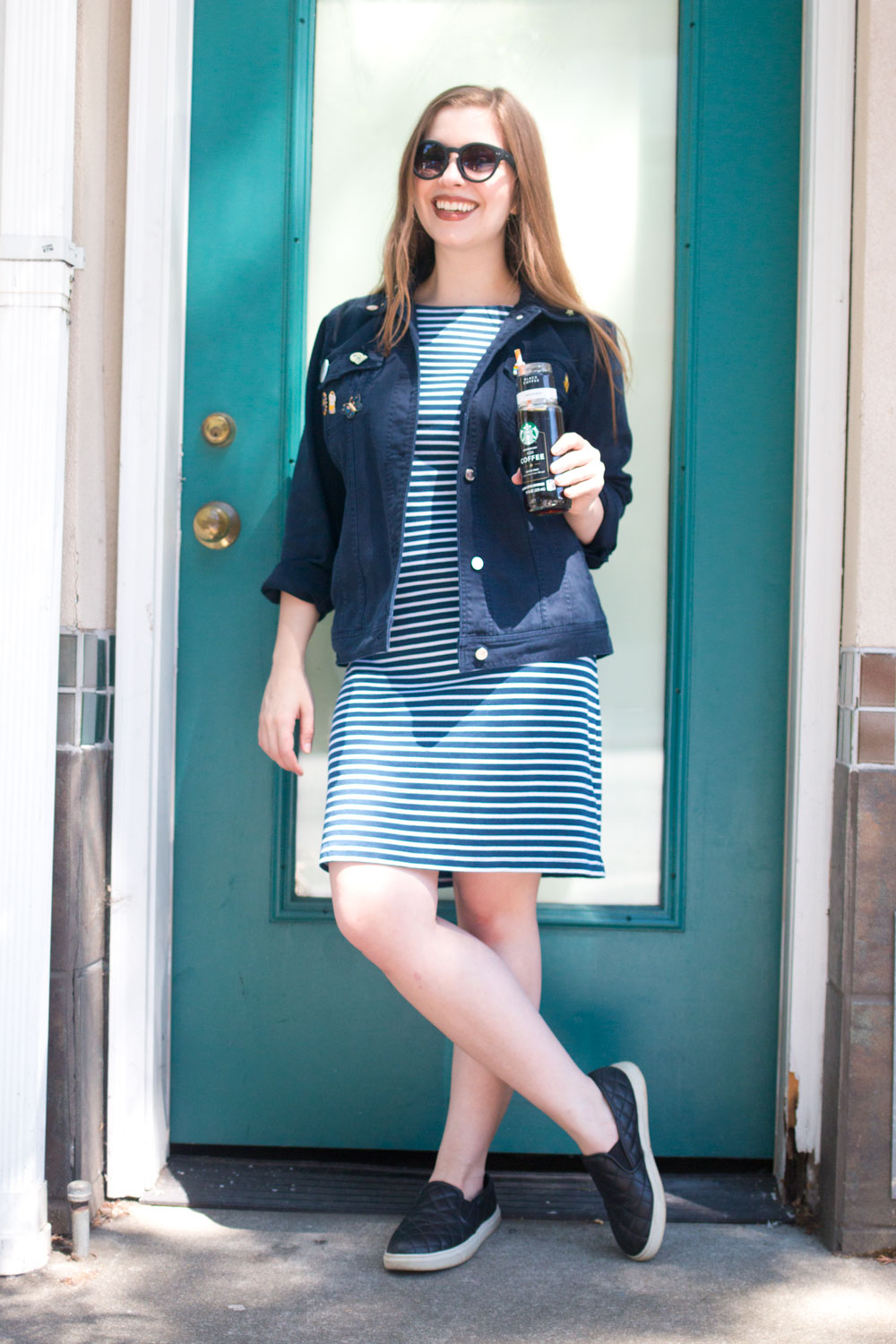 When I was working on my recent post about five ways to grow your blogging community, I kept thinking back to meeting some of my closest blogging friends in person for the first time. I'm not an outgoing person – I tend to be an introvert, and being the first to break the ice in person to someone I don't know really isn't my favorite thing in the world. I couldn't recall how or when we first met, but I have picked up a few coping methods for those of you who may be like me and aren't such a big fan of introducing yourself to strangers. I thought I'd share some of my favorite conversation icebreakers with you today!
5 Conversation Icebreakers Guaranteed to Make You New Friends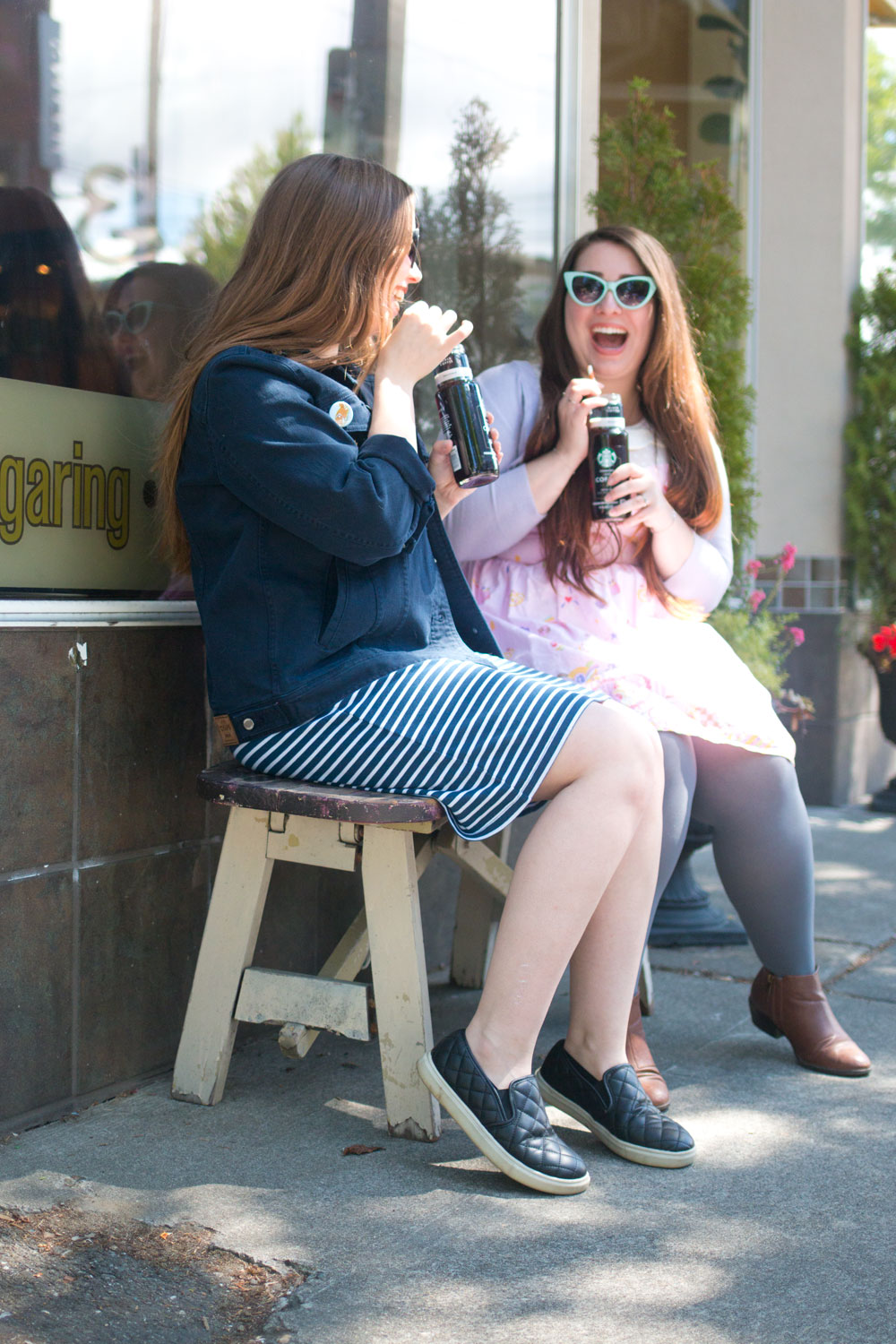 Rock a Conversation Piece
If you're going to an event where you know you will know no one or very few people, consider changing your outfit. I'm not advocating you wear something you're not comfortable in, but instead, pick a unique piece from your closet. It's a great way to attract attention to yourself and have people introduce themselves to you instead of the other way around.
I recently embellished this fun denim jacket at a Seattle Goodwill event with the intention of it being a conversation piece that I could wear again and again. I love strange pieces in my wardrobe that tell a story, and especially things that I have had a hand in creating. ;)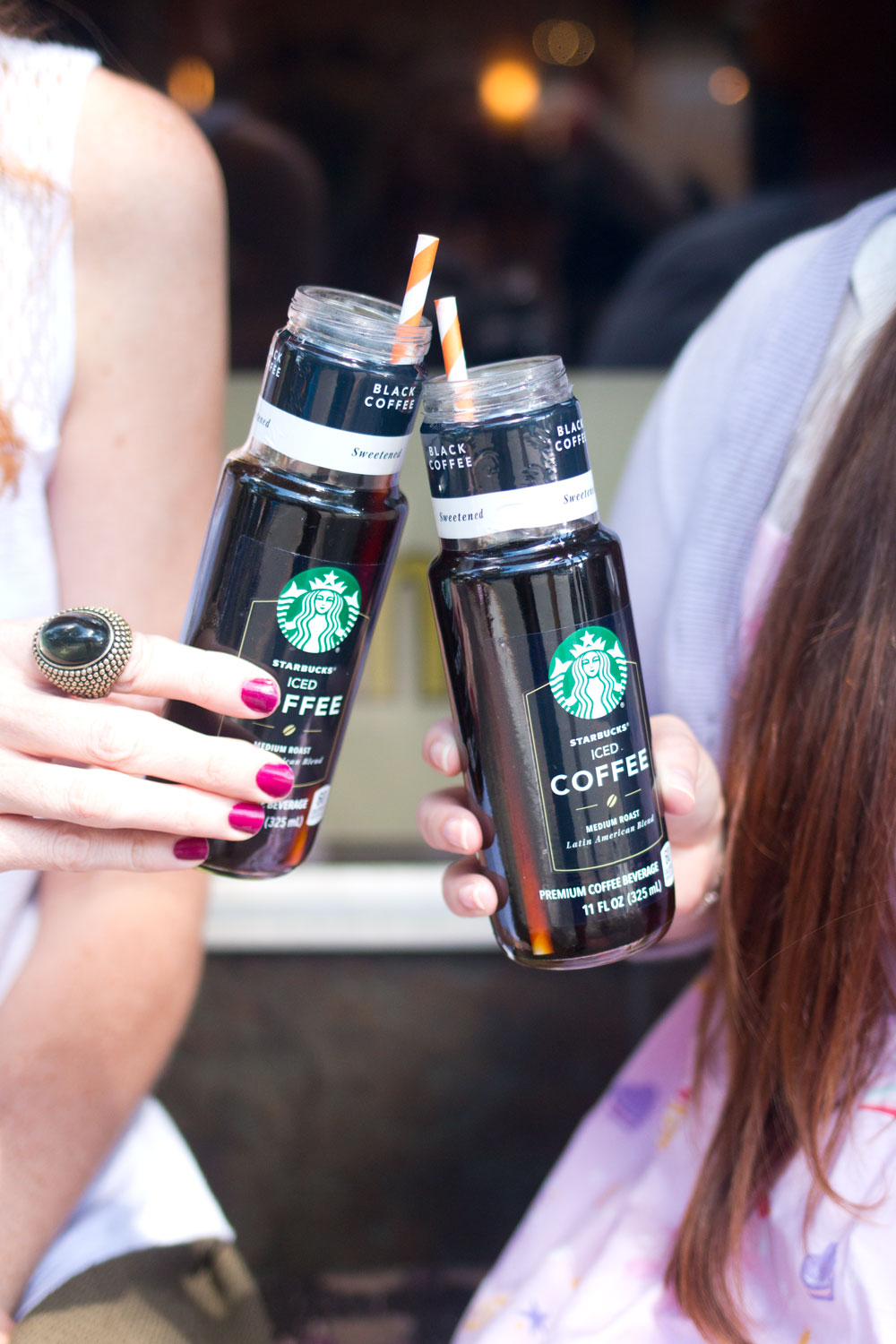 I just love your…
Speaking of, if you're going to be rocking something weird or attention grabbing, be sure to compliment someone else on what they are wearing! I've never met someone who doesn't like a good compliment and saying how much you love someone's lipstick, dress, or shoes will often lead into where they got that item and why it's special to them.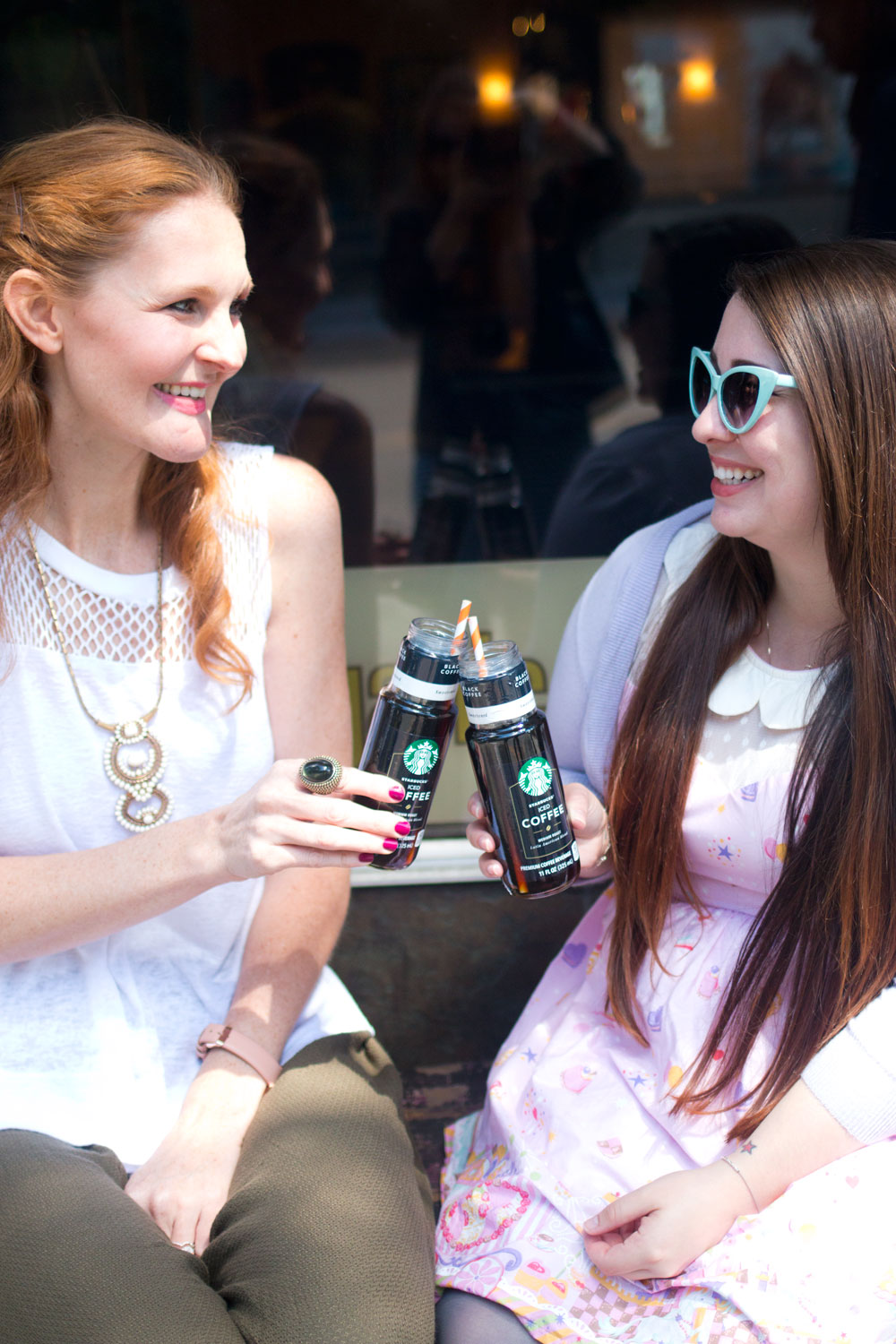 Misery Loves Company
How many times have you gone somewhere only to see several other people looking overwhelmed or feeling left out? Sometimes finding other people who may not know anyone is the best way to strike up a conversation and make both of your nights much less awkward. I recently had this happen at an event where I knew no one going in, and on arriving, found a huge line of strangers waiting to get into the venue. Because we were cold (it was windy, okay?!) and confused about being in line, I was able to strike up a conversation with the person next to me over not knowing what was going on. We ended up chatting throughout the event!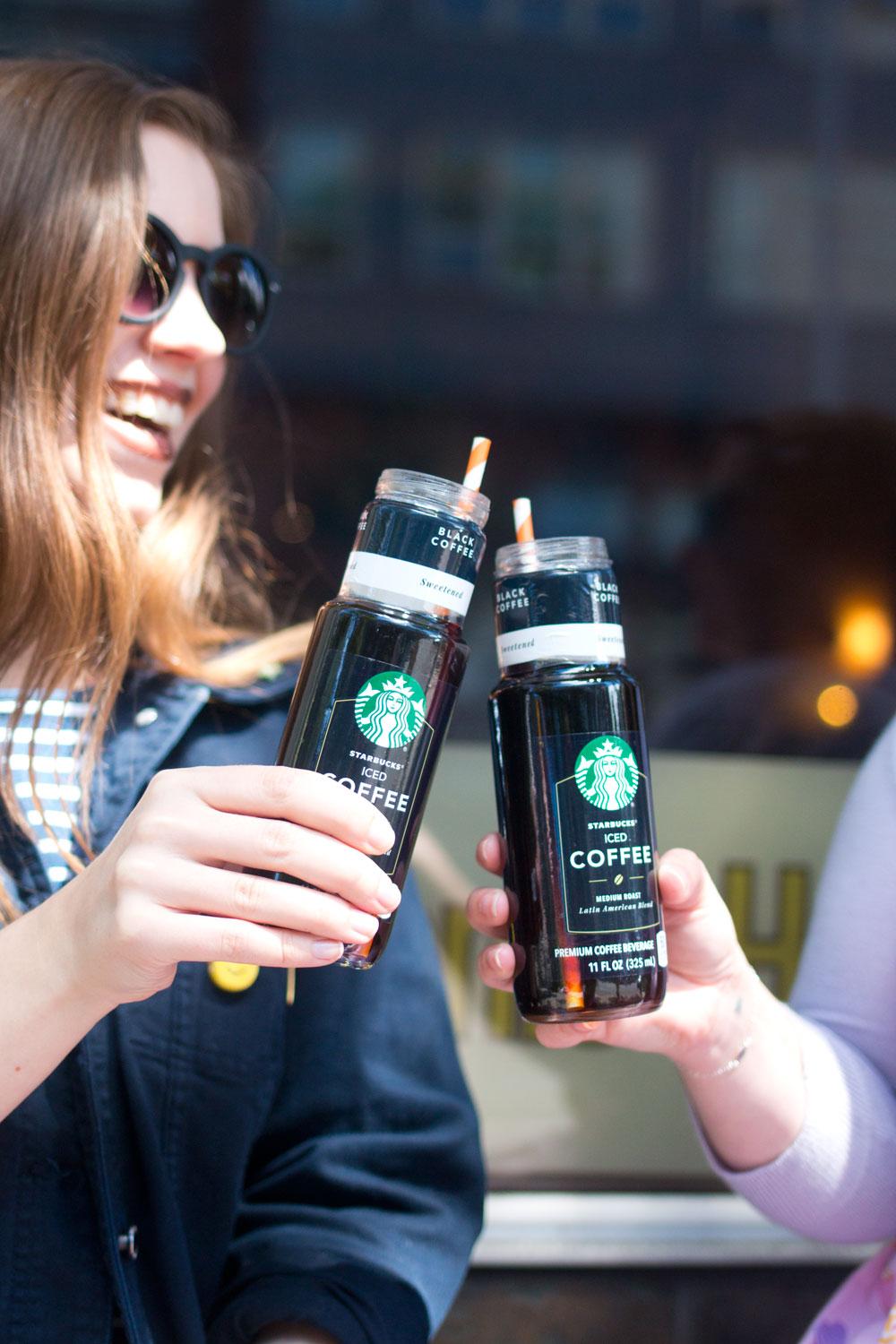 You look awfully familiar…
Sometimes I use this phrase as a little white lie, other times, it's very true. Often when at blogger or work events, people look strangely familiar to me even if I've never met them. If I notice someone making eye contact with me multiple times, it's often a sign that I may look familiar to them too. Often, I'll use this opportunity to ask them if we've met before because they look familiar to me. Spending time trying to figure out how you may know each other often leads to all sorts of conversations.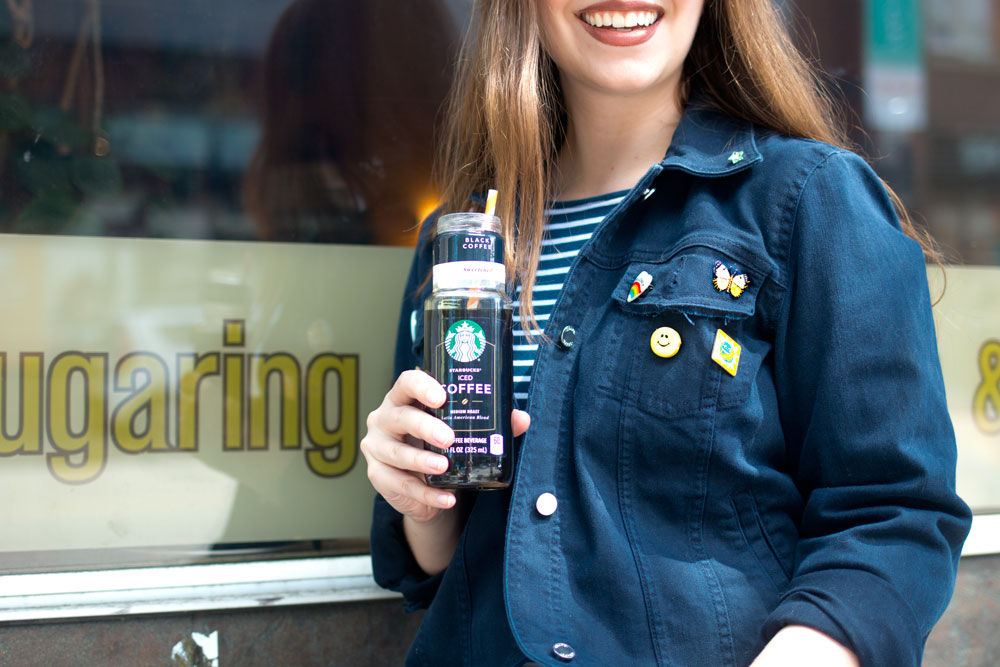 Oh, you like that too?
If you can figure out a mutual interest of a stranger, I try to capitalize on that to make small talk. Asking if they love Starbucks Iced Coffee as much as you, or how long someone has worked for a company, or what they blog about, or why they started playing a sport or listening to a particular type of music will often get a conversation started. I find that asking questions and actually listening to and engaging with the other person is a great way to bond, even if they end up knowing nothing about you. Let's be honest, who doesn't like talking about themselves?!
On the flip side, if all of the above fails to work and the person you're attempting a conversation doesn't seem interested, don't take it personally. Just shake it off and move on to the next person. As they say, there are more fish in the sea, girl.
How do you like to break the ice with strangers? Do you have any unique ways of striking up a conversation? I'd love to hear your tricks in the comments!