Affiliate Links: If you click a link below, I may receive credit if you sign up. I pay for this subscription.
Another month, another Stitch Fix! I always get excited to receive a package on my doorstep every other month or so from Stitch Fix. To recap, Stitch Fix is a clothing service that you can schedule monthly or to fit your schedule. For a $20 styling fee (which is put towards anything you keep) you'll receive a box of 4 clothing items and one accessory. They pick items based on your size and style profile. It's always a fun surprise to see what my stylist, Kimberly, has picked out for me. This month I totally spaced it and hadn't updated my Pinterest Fashion Board with anything from Stitch Fix I'd been eyeing, so it was interesting to see what Kimberly had picked for me on her own!
Overall, I think she did an awesome job, but to be honest, after the #NSale shopping I was feeling a little guilty and decided not to keep anything for myself. However, I did still keep something… but it's for one of you! Read on to find out what I received this month, and what I'm giving away. :)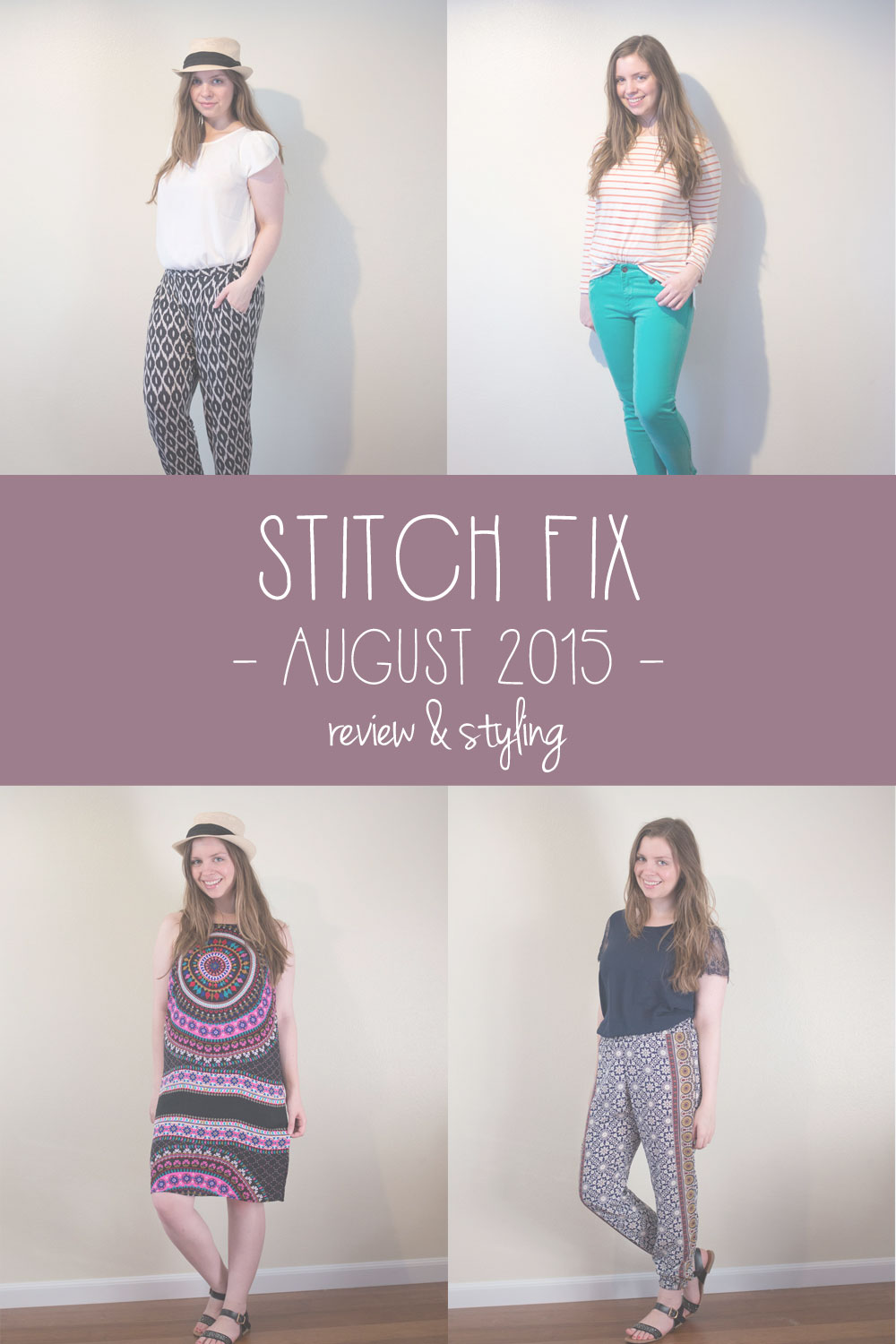 Stitch Fix August 2015 Review & Styling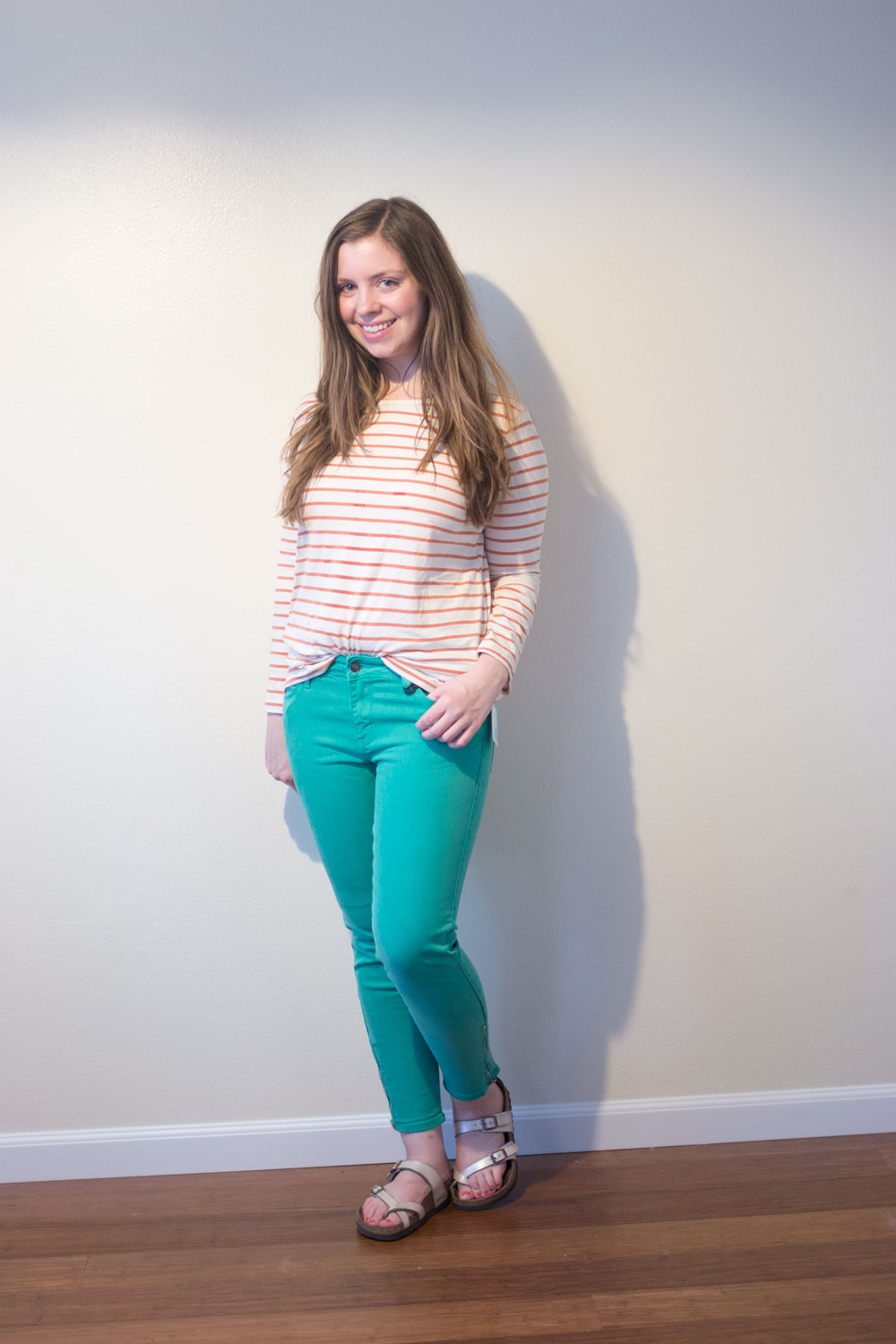 Just Black Dean Skinny Jean in Dark Green, Size 4P, $78 – Returned
I've heard rave reviews of the Just Black skinny jeans, so I was thrilled to see a pair in my Fix. Unfortunately, the sizing was wonky for me – too loose in the hips/waist, but tight/fitted everywhere else. I did like the fun color, even if green isn't a color I particularly am crazy about.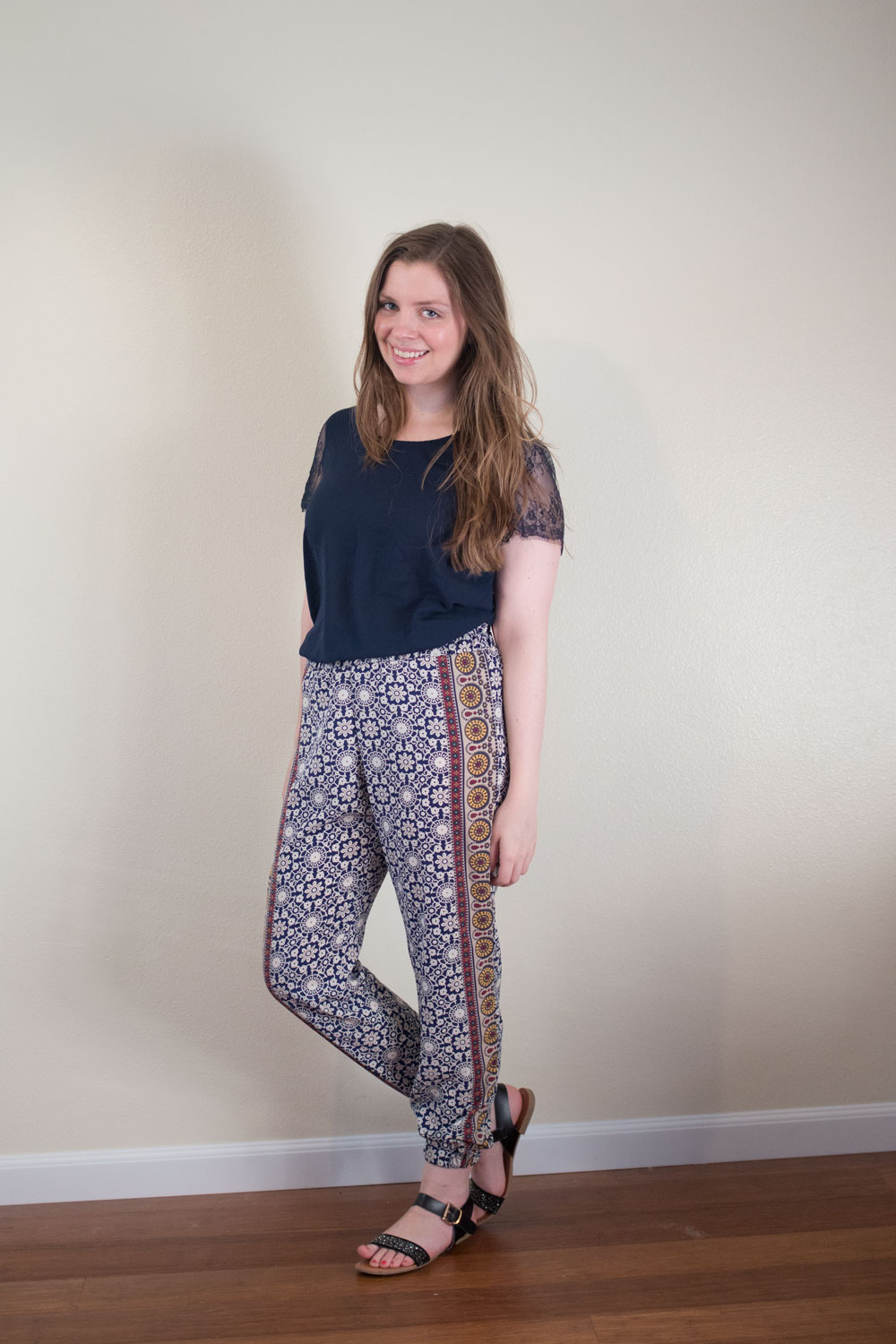 41Hawthorn McQue Solid Lace Sleeve Blouse in Navy, Size Small, $48 – Returned
I thought this was such a great top. I liked the fit and the drape, but when it came down to it, I have something similar in my wardrobe already, and I wasn't sure I would wear this enough. I'm kind of regretting passing on it now, but oh well.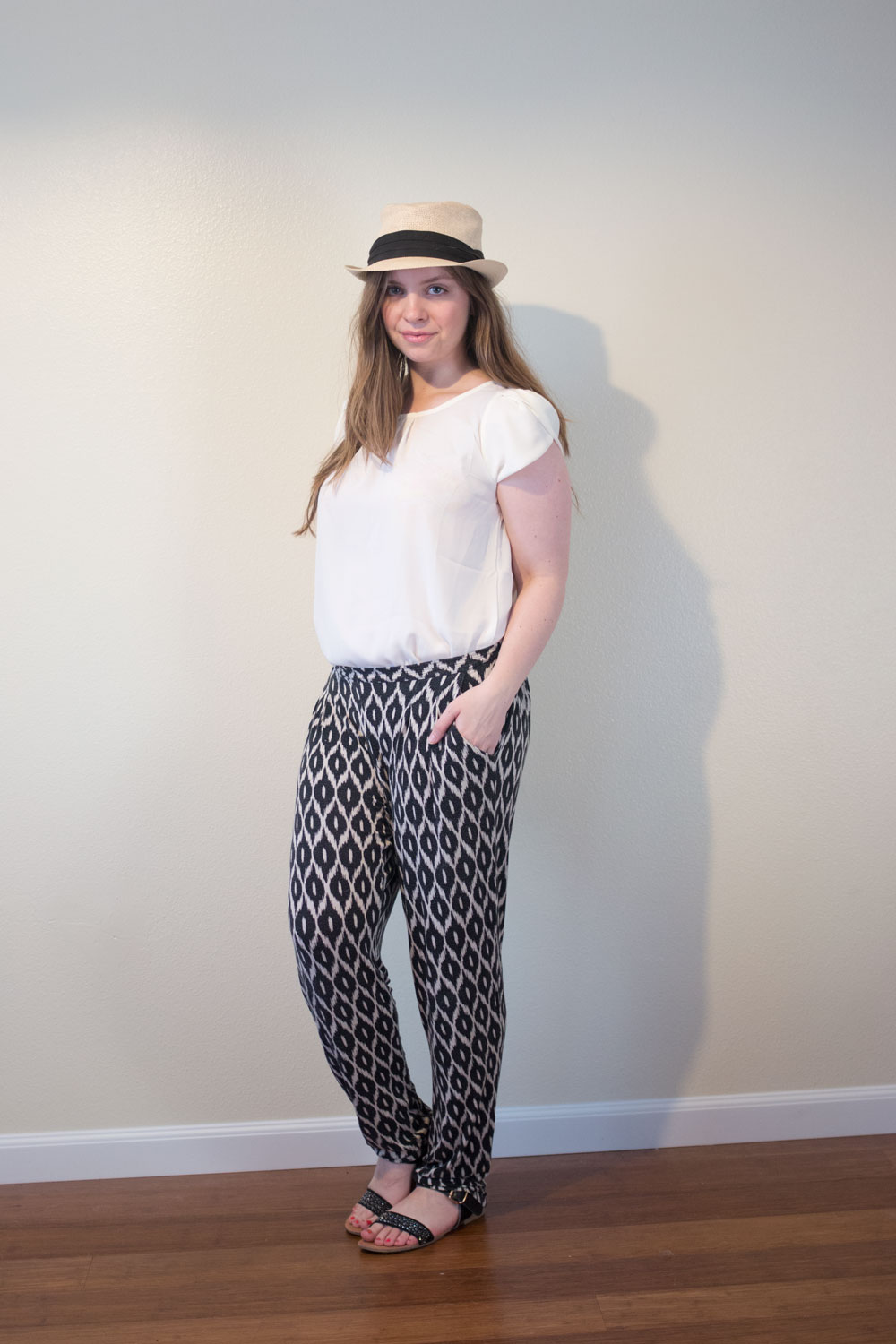 Papermoon Bastille Tulip Sleeve Blouse in Off-White, Size Small, $38  – Returned
I liked this top, but after seeing it in photos, I realized the white made me look way larger than I felt I looked in real life. What I loved about this were the pretty tulip sleeves, which I found flattering on my not-so-petite arms. White is such a difficult color, so I requested Kimberly re-send this in a different color. Fingers crossed they have this in another neutral tone!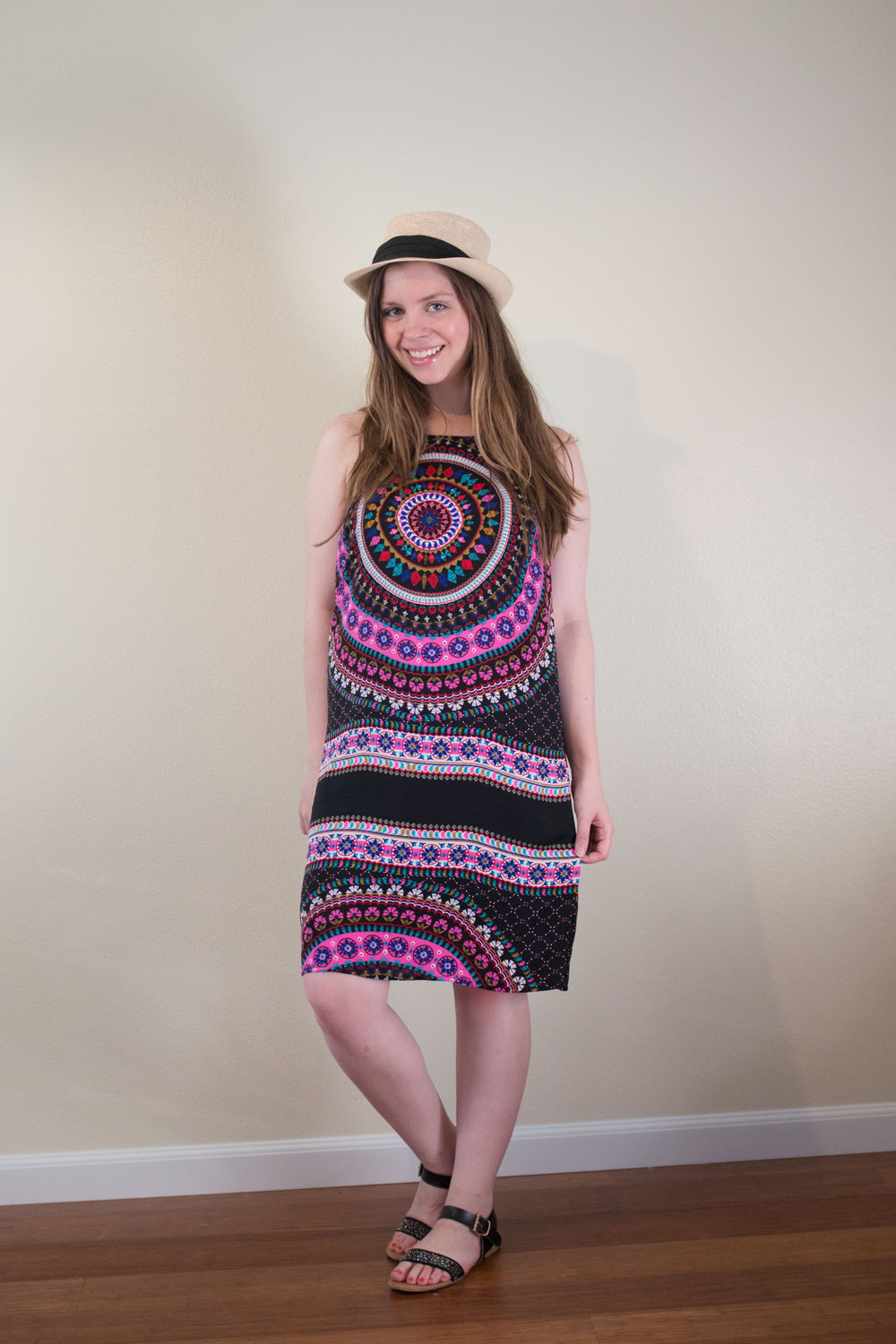 Renee C Lahna Printed Dress in Fuchsia, Size Small, $78 – Returned
Out of the box I thought this was a fun dress… however on, I felt like it was too long and the print too oversized for my frame. Cute, but not for me.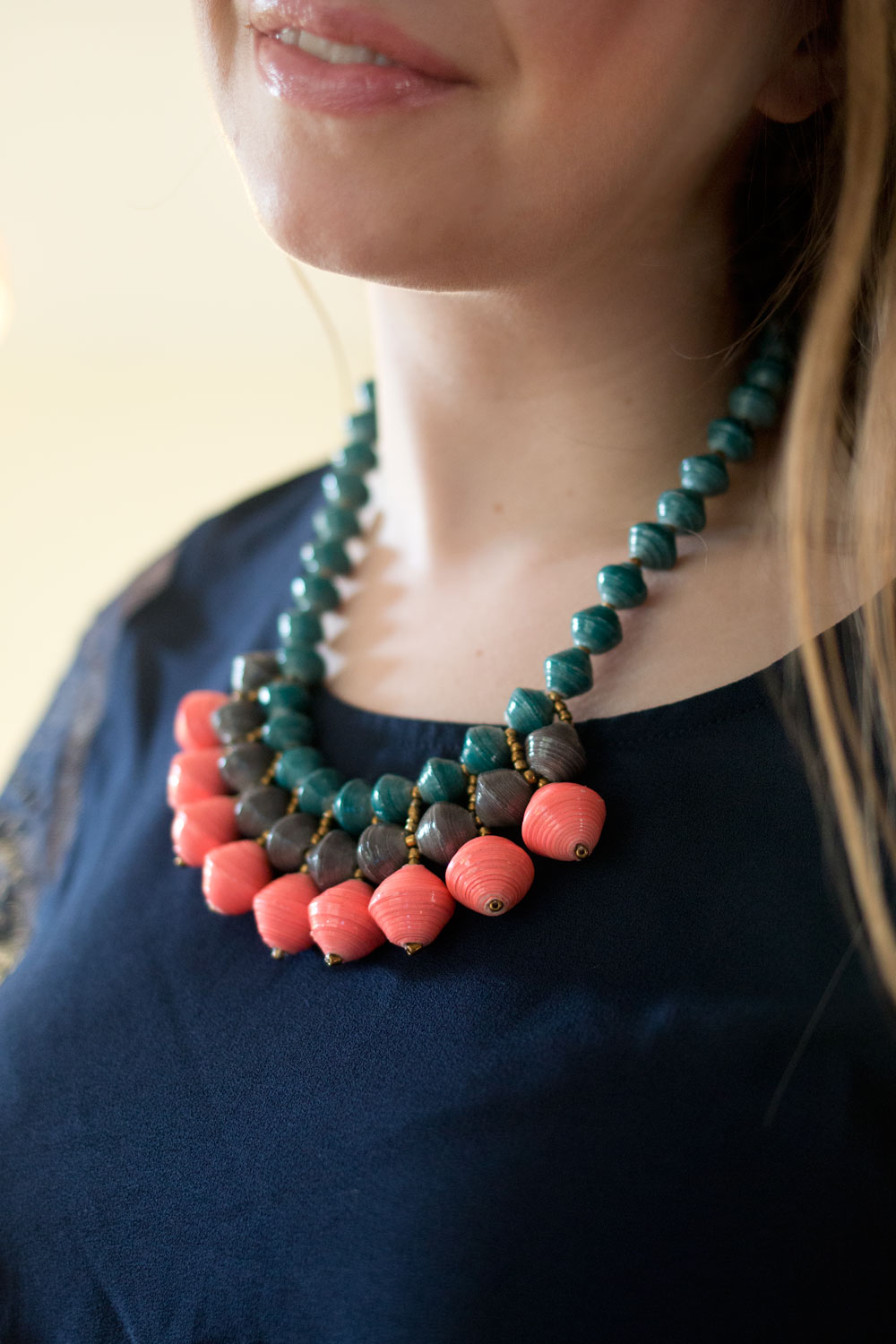 31 Bits Aria Beaded Bib Necklace in Coral, $46 – Kept
I kept this for one of you! I love it. However, I don't need any new jewelry right now… so why not share the love? Get yourself entered below if you want to rock this piece.
Have you tried Stitch Fix yet? What did you get this month or recently? I'd love to hear about it!