Product Sample: Complimentary product samples were provided to me in exchange for this review from Chewy.com, Martha Stewart Pets, Bravo, and Earth Rated. All opinions are my own. Affiliate Links: If you click on a link in this post, I may make a very small commission.
It's been awhile since Rigby's was last on the blog, and I figured it's about time I round up some of his absolute favorite products. In general, Rigby's a pretty easy customer. He likes most toys, at least long enough for me to feel okay about spending the money on them. He's past the destroy-all-the-things puppy phase, so he's not really into the stuffed toys so much. Instead, we try to grab things that will keep him entertained for longer than the time it takes to chew through a toy. And he's a cookie monster, and rarely does he meet a food item he doesn't like. However, there are some that seem to spark and keep his interest longer than others.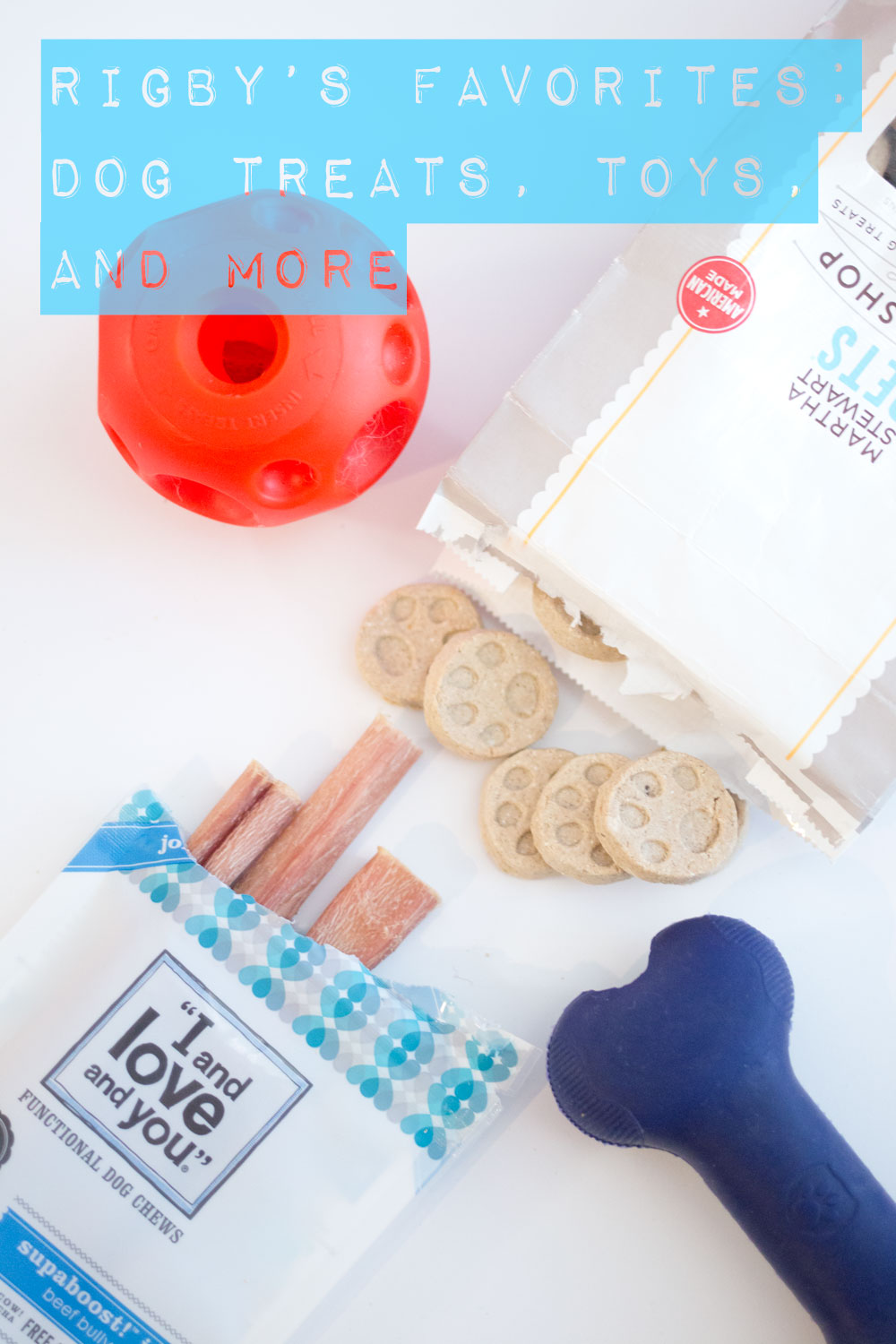 And to be totally fair, some of these are things Rigby could care less about, and are my favorites. You'll see why. Now onto the favorites!
Treats
Martha Stewart Pets Treat Shop Natural Dog Cookies (PR Sample): I loved the cute flavors (Banana Bread, Oatmeal Cookie, Peanut Butter Cookie, etc.), and Rigby went bonkers for these. I like that they're a little substantial but can also be broken into small pieces for filling up treat balls. (Buy at Petsmart, $6.99)
Fruitables Mini Treats: We've been buying Fruitables since Rigby was a little guy. I like the size of these treats and the option for crunchy or soft treats. These particular ones were the Pumpkin and Apple Crunchy Treat, but he also loves the Apple and Bacon Soft Treats. I find them incredibly easy to break into smaller pieces, and they fit easily into most fillable toys. (Buy at Amazon, $3.74)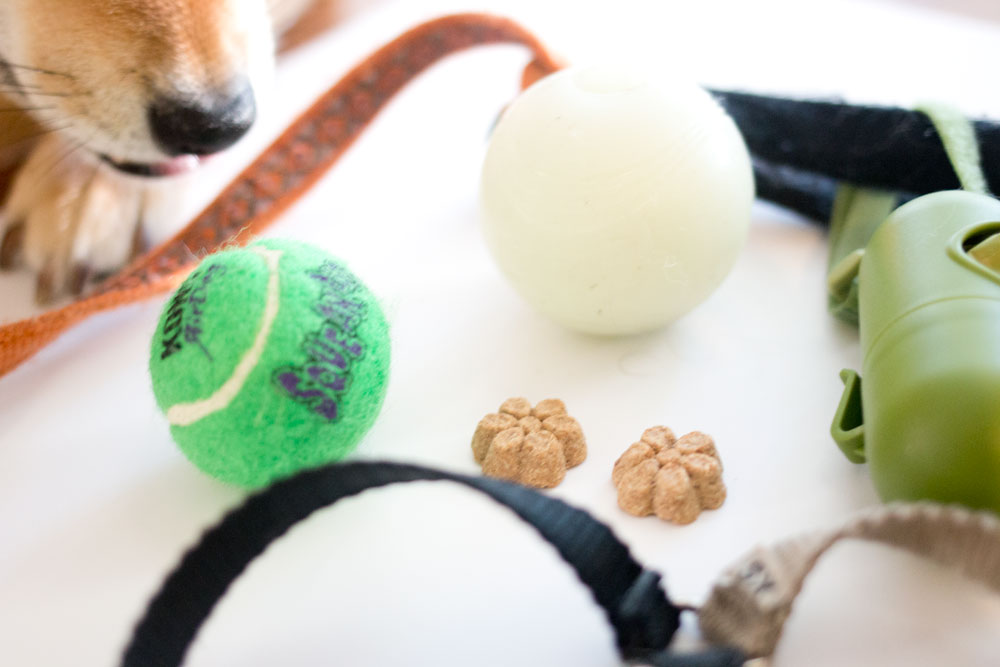 I And Love And You SupaBoost! Joint Bully Sticks (PR Sample): Rigby's a big fan of Bully Sticks of all kinds. I particularly like these because they're low odor and don't smell absolutely terrible when you open the bag. Some Bully Sticks can turn my stomach! These also have the added benefit of joint supplementation, which is never a bad thing when you have an active pup! (Buy at Chewy.com, $18)
Diet
Bravo Homestyle Complete Freeze Dried Raw (PR Sample): Because we knew we'd be away for a couple of weeks in July, I knew we had to find something easier than his normal food for my mom to feed Rigby. Bravo Homestyle Complete saved the day. The freeze dried food is much less messy and requires less prep than the frozen stuff, and he's just as happy with it. It also doesn't cause some of the tummy upset that we used to battle with traditional kibble (TMI probably, but room clearing gas and yucky poop was the worst!) (Buy at Chewy, $28-85)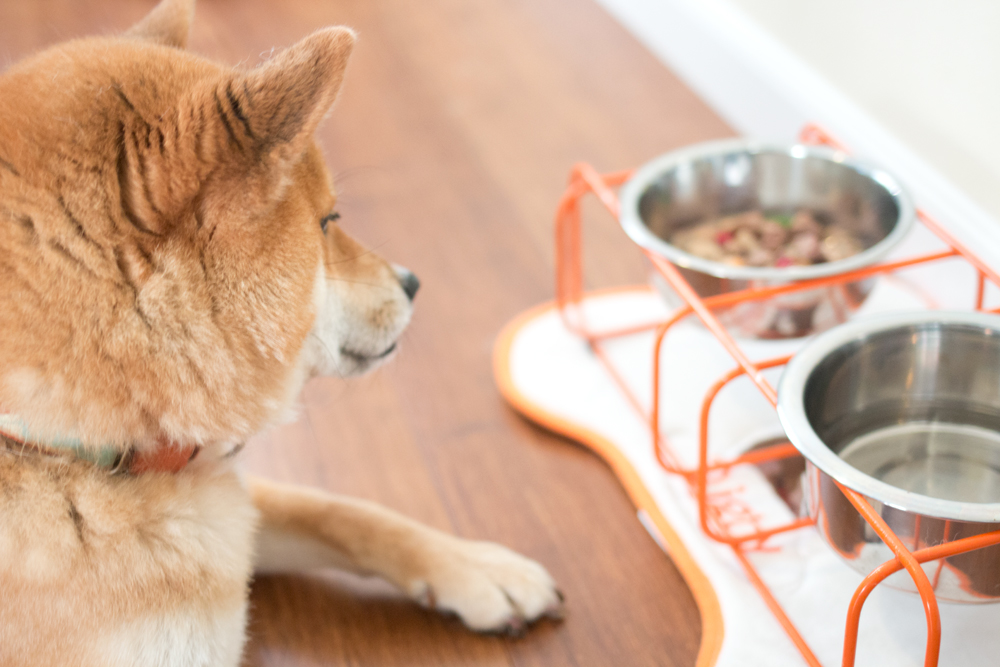 Coconut Oil: Every other day I'll add a tablespoon or two of coconut oil to Rigby's food. I can't say 100% that this makes a huge difference, but I notice his coat has grown in much thicker and fuller and felt softer. (Buy it at Trader Joe's, $5-6)
Toys
KONG Air Dog Squeaker Fetch Toy in Primary Colors: I have no idea why, but the Kong Tennis Balls in primary colors are way more exciting than the regular ones. My guess would be that Rigby can see these colors better, but I'm not sure. Either way, for the low investment for five balls, these are a huge hit. (Buy at Target, $5)
Chuckit! Max Glow Ball: Rigby likes his snacks and balls, and nothing is better than something that combines the two. This Glow in the Dark Ball is super bouncy and has two holes to fill it up with small treats. Win-win. (Buy at Amazon, $4.19-10.99)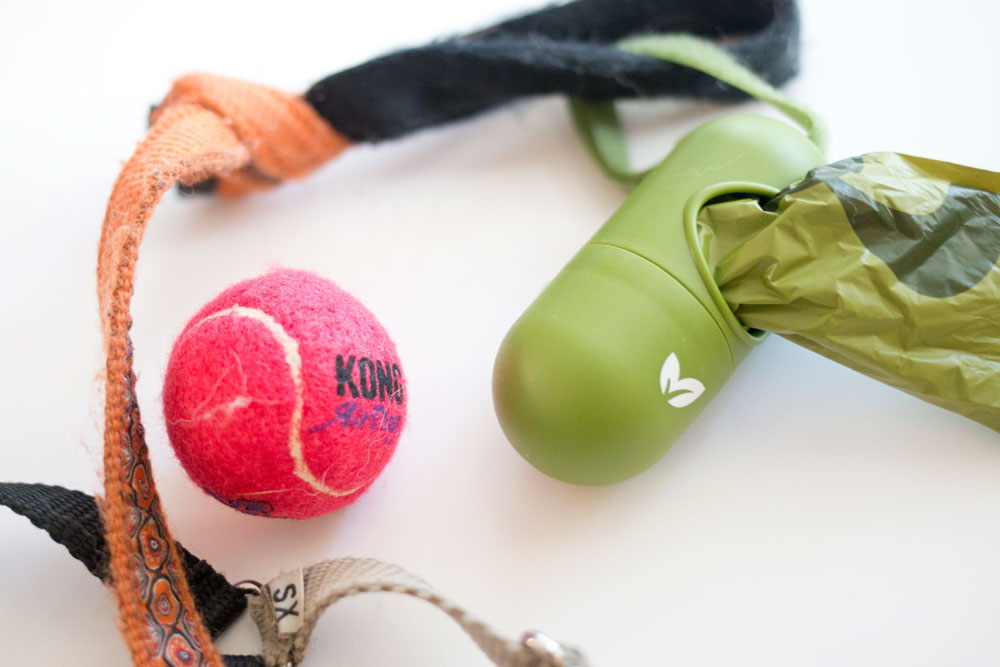 SafeChew Biggie Bone Treat Chew Toy: This was sent in a Barkbox awhile back, and Rigby still loves it. Fill this up with cookies and your pup will be chewing at this thing for hours until it's empty. I try to get a few strategically placed cookies in there to keep him extra busy! (Buy at Amazon, $9.99)
Omega Paw Rubber Treat Ball: This is probably the best purchase I've ever made when it comes to toys. We leave this ball stuffed full of cookies every morning when we leave Rigby at home. He loves it so much that he's excited for us to leave for work. Go figure. (Buy at Target, $3.64-7.59)
KONG Squeaky On/Off Bone (PR Sample – originally featured here): This one is currently at Grandma's house, but this is an all-time favorite of Rigby's. Something about this particular squeaky sound is exciting, but I love that it has an on-off switch so I can turn the sound off when it gets annoying! (Buy at Chewy.com, $6.29)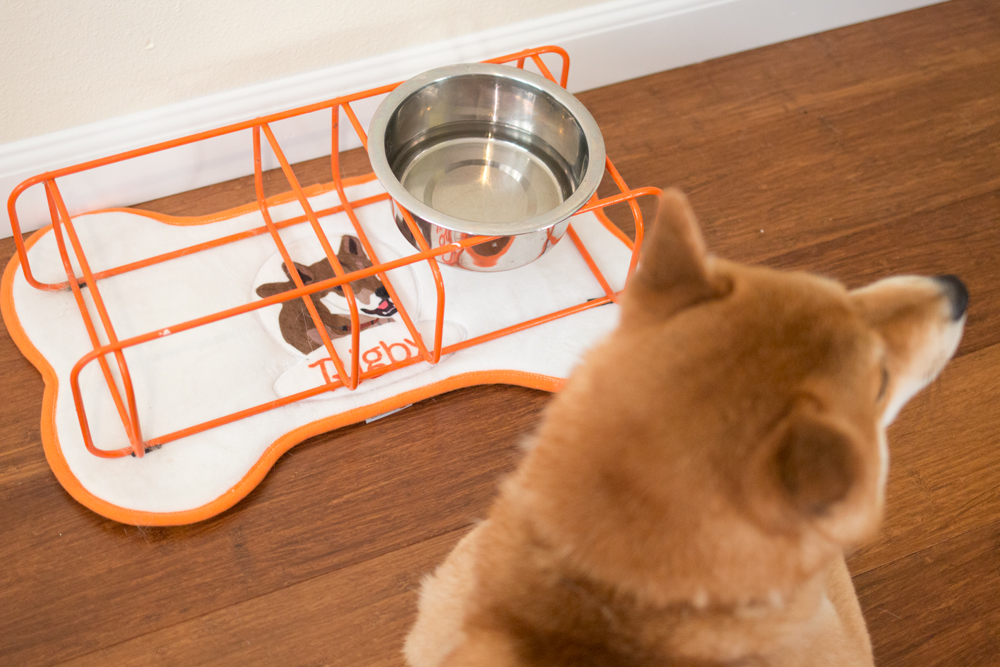 Practical
Placemat from Pride Bites (Gifted): Pride Bites is a newer company that creates custom gifts for pet owners. I picked out this placemat for under RIgby's food dishes and opted for a custom design… and look how cute it turned out! Plus the placemat is super easy to keep clean – just a wipe with a damp towel cleans it right up. (Buy at Pride Bites, $25)
Earth Rated PoopBags (PR Sample): Every dog owner knows that the thing you will probably buy most (besides food, anyways) is waste bags. We've tried all sorts, the good, the bad, and the ugly, and Earth Rated is our favorite. They're thicker and larger than your average waste bag, so you don't have to be afraid of an accident. While not biodegradable, these do have an EPI additive that causes the plastic to break down, unlike your traditional grocery store plastic bag. I also appreciate the nice lavender scent, which smells much nicer than the alternative. ;) (Buy at Chewy.com, $1.99-4.79)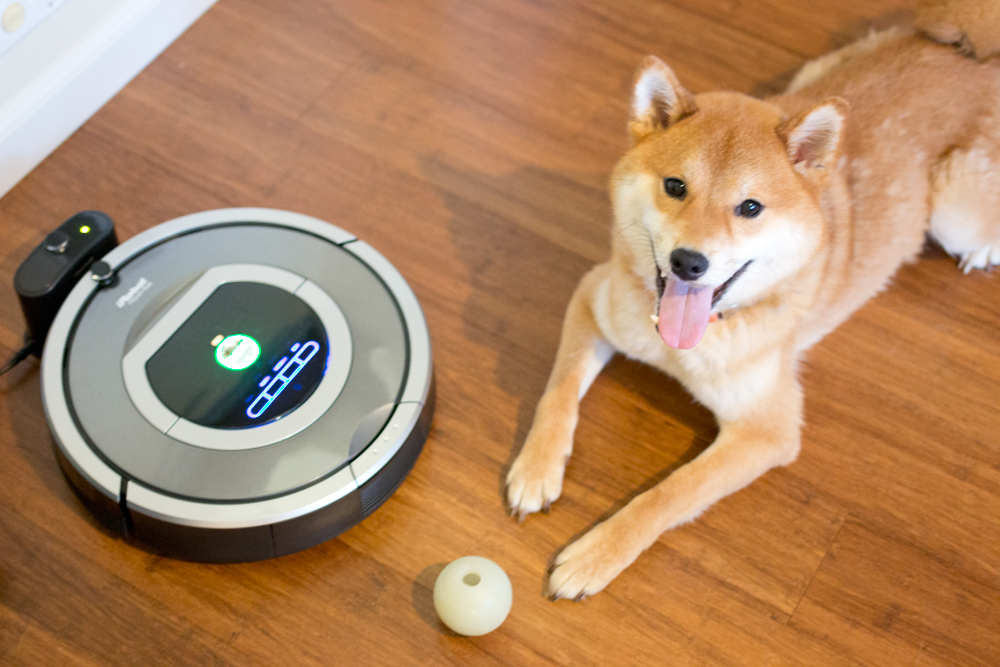 Roomba 780 Robot Vacuum for Pets and Allergies: Not only is this entertaining for the humans and the dog, but it also works! If you haven't noticed from photos recently, Rigby is in the midst of a terrible coat-blow and looks a bit like he has alopecia. This means that fur is everywhere, and we just can't keep up with the vacuuming. I bit the bullet and purchased the Roomba 780 on Amazon's Prime Day at a discount and couldn't be happier that I did! (Buy at Amazon, $490)
What are some of your dog's favorite items? Have you tried any of these things before, and if so, what did you think?