After flying for a million hours and staying one day in Paris, we hopped another flight to spend the very first weekend of our Europe trip in London. We stayed in Trafalgar Square, which ended up being the heart of the action. The Pride Festival action, anyways. I was surprised to see far less nudity than what I'm used to seeing from our Seattle festivals, and overall most people kept to themselves or joined in the screaming with the rest of the crowd.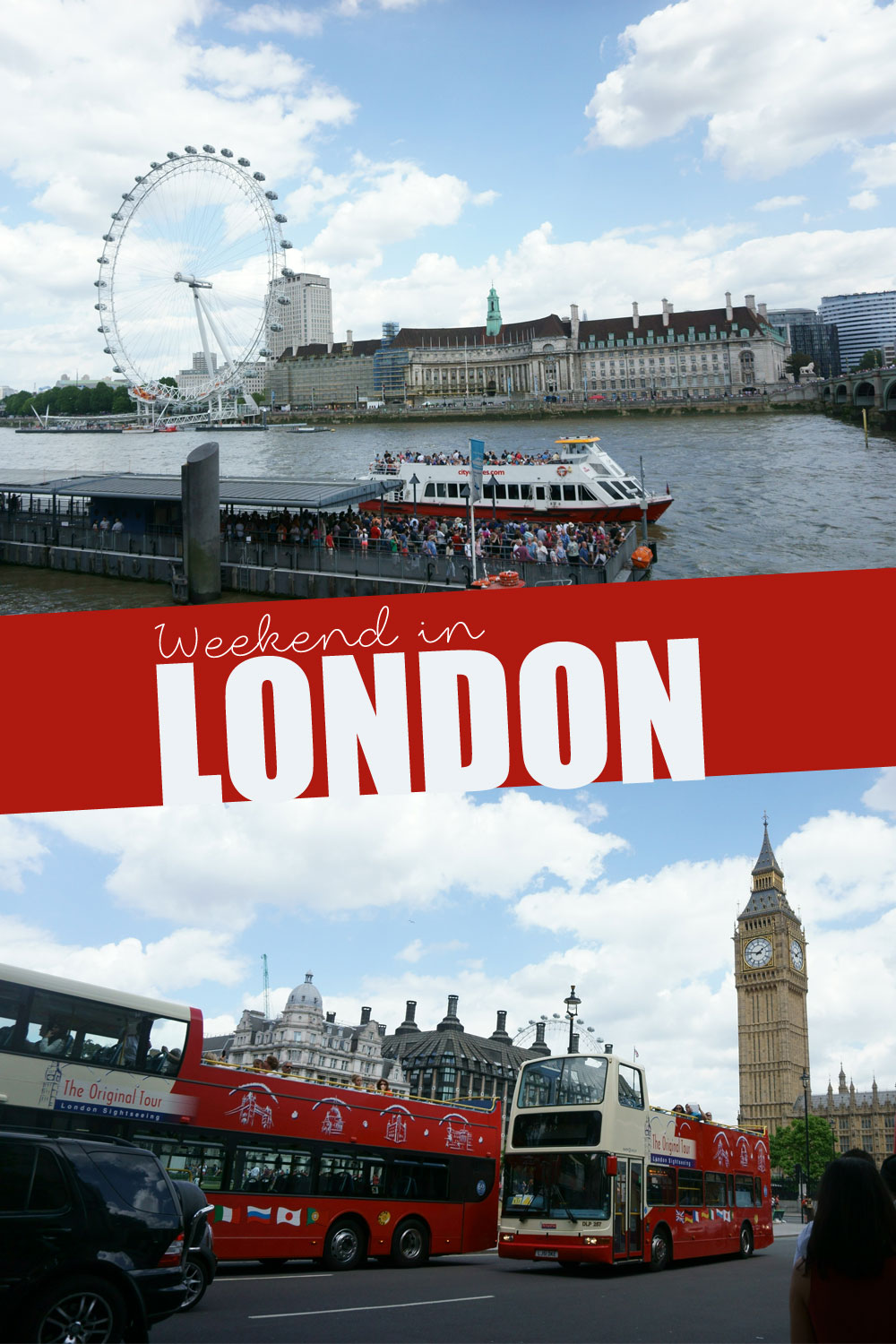 Not a fan of reading? Watch the vlog!
After poking around for a bit waiting for restaurants to open for lunch, checking out a little shopping, we landed at London Fish & Chips. It was SO delicious; the fish was beyond crispy and the fries were nice and soft (but not mushy.) We were their first customers, and by the time we left, the line was out the door and down the block. So, be warned, it's best to be the early bird!
We probably picked too busy of a time to enjoy the sights of London, as almost everywhere we walked, the sidewalks were jam-packed. We managed to see what we wanted anyways and stumbled upon a few cool things like a Saturday Market full of freshly made food of all kinds. We saw duck confit burgers, spirits, sweets, fresh fruit, and everything in between. We wanted to eat it all but were sadly too full from our big fish and chips lunch. If only we had known!
After walking around in the afternoon, we had a delicious dinner at Punjab, a family-style Indian restaurant. When in London… we just had to have the curry! I think we have equally good Indian restaurants here, but it was good to make sure. ;)
We spent the rest of the evening poking around the city, and tried to make it to the Eye before it closed but missed being able to ride it by minutes. Oh well, next time!
Our last day in London, I demanded that we go to Buckingham Palace. We missed it the first day, and it was one of the few things I wanted to see. It was beyond crowded, and while they did the changing of the guards, the wind picked up and the rain came with it. It was almost like being home in Seattle! It was a nice change of pace from the heat we were going to be returning to in Paris… though I'll admit wearing a dress and Birks was an unfortunate choice. I had the dirtiest feet ever by the time we made it to the airport.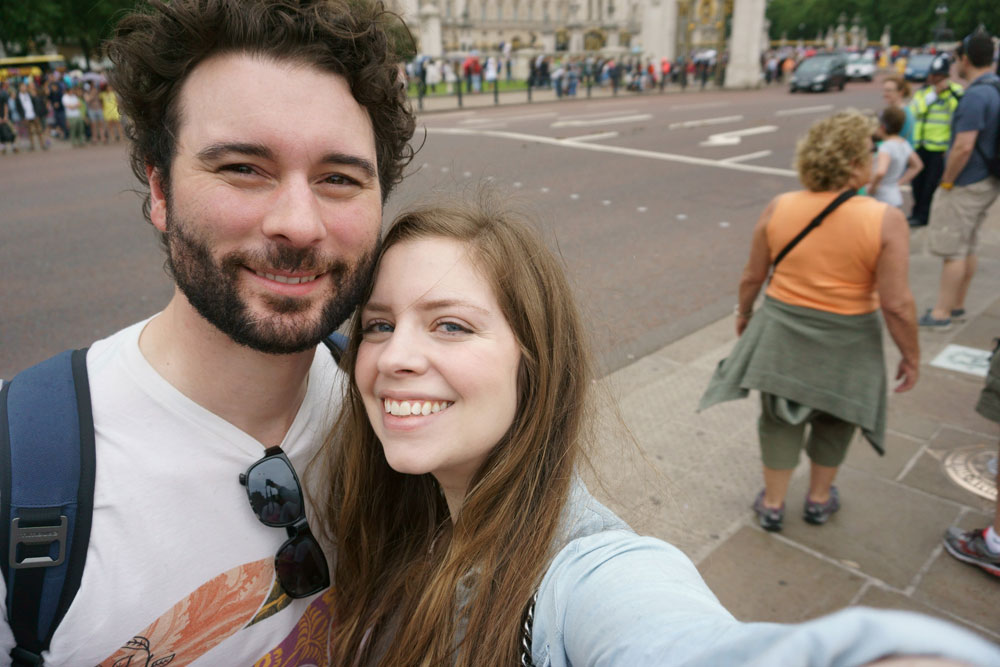 Before we made our way to the airport, we made sure we enjoyed one last meal and chose a British pub. I opted for the Chicken & Chardonnay Pie while Dave went for the traditional Steak & Ale. So good! Overall, we loved our time in London and definitely will be returning to spend more time in the city and visit more of England.
Have you been to London? What was your favorite part of the city? If you haven't, I'd love to hear about one of your favorite travel destinations!