Affiliate Links
Ah, February. My favorite month of the year. Why do you ask? Oh, you know, it's the month of my birth. And I'm one of those people that like to think my birthday is an excuse to celebrate all month long. That's how I roll.
I guess it's only fitting that I'd start off the month with a little treat yourself type of behavior in the form of a Stitch Fix! For those that asked last month, my new stylist is Lucy, and again she hooked me up with some great options! If you happen to be new to the Stitch Fix game, you can sign up, create a style profile, and a stylist will create a custom set of clothing and accessories with you in mind. Pick a date and you'll receive your first box. A $20 styling fee will be charged once your Fix ships, and you can put that $20 towards anything in your box.
And if you're not new, let's get into it and check out the goods!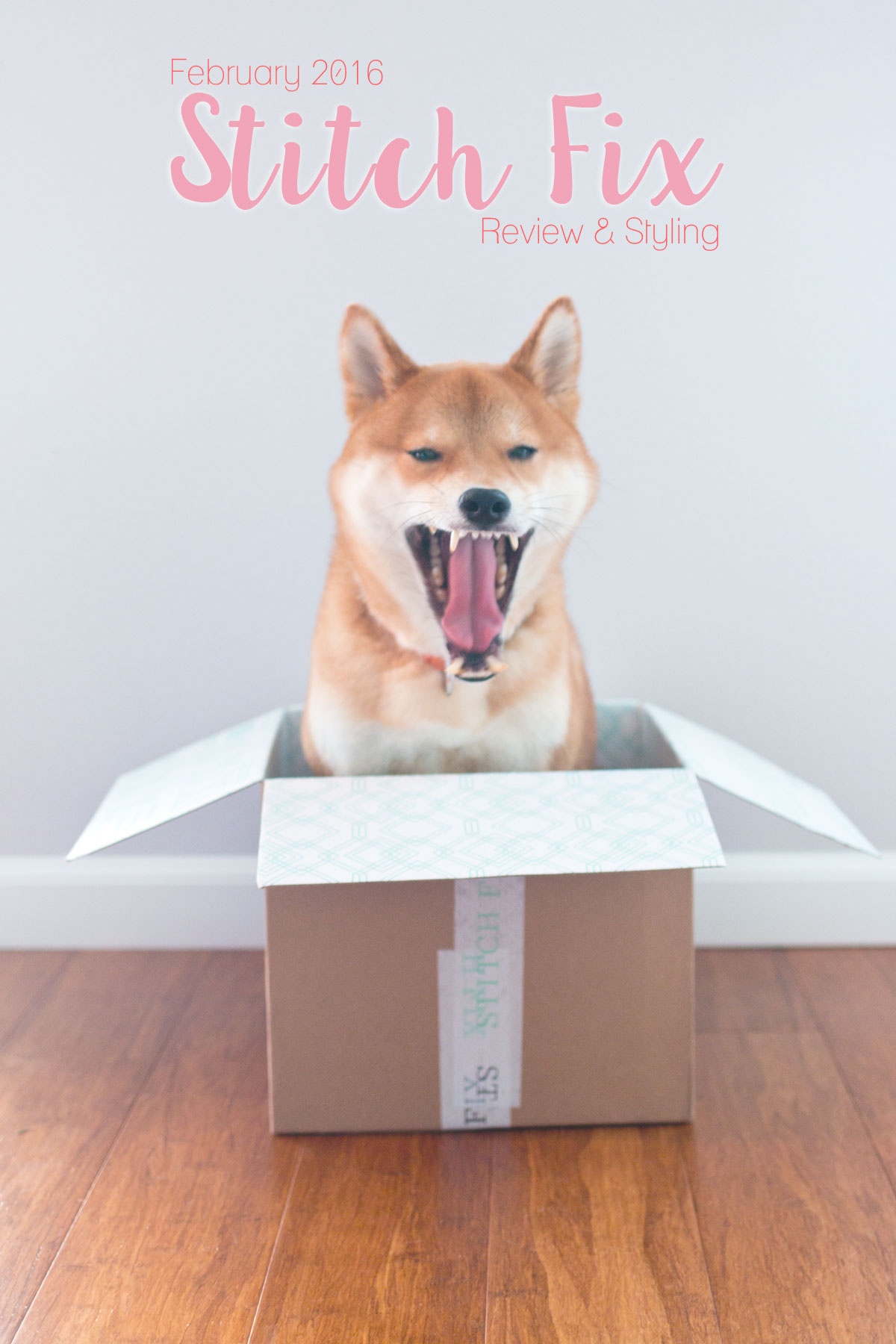 Stitch Fix February 2016 Review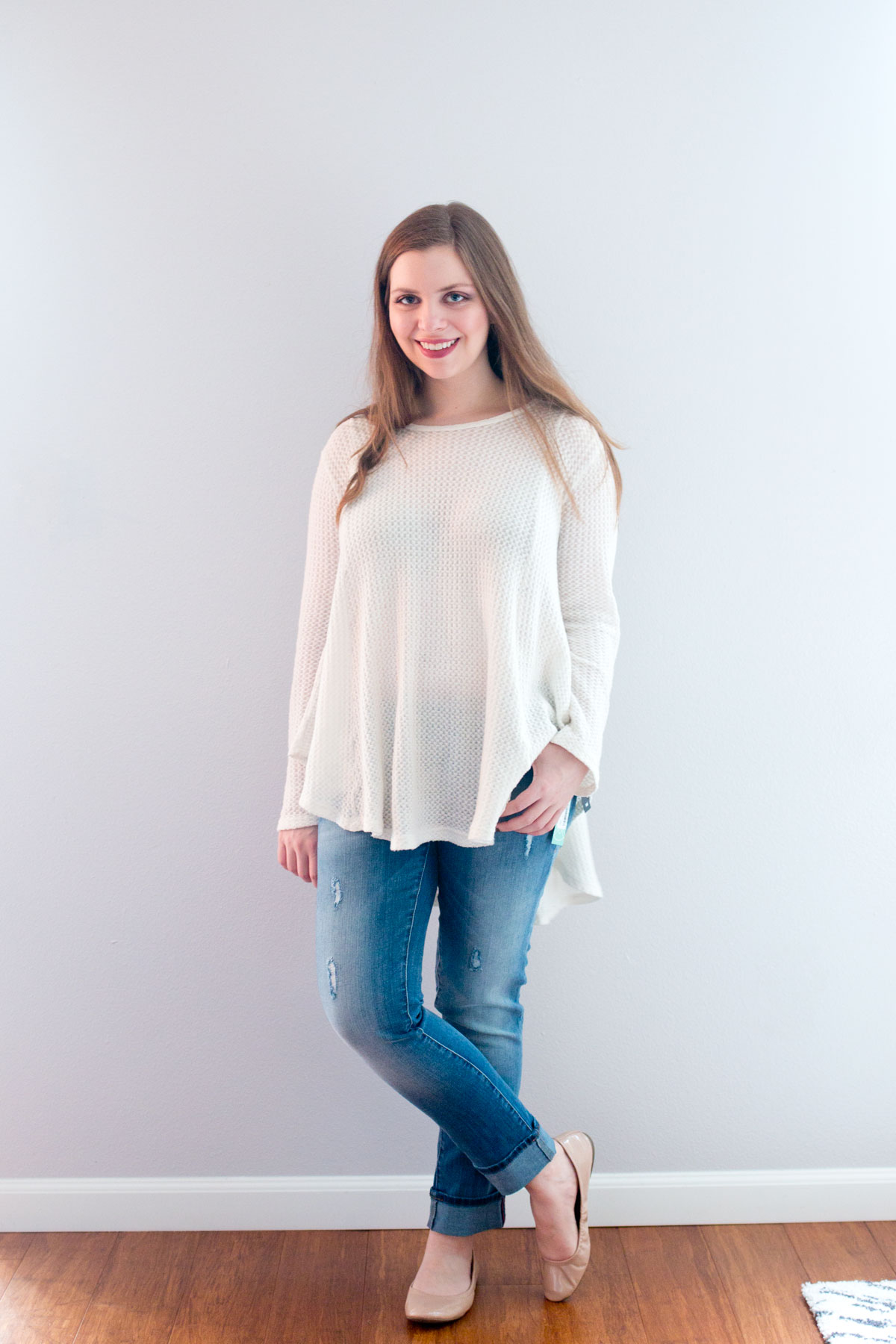 Mavi Angie Skinny Jean, Size 27 $88 – Returned (P.S. I found a very similar style at 6pm for $65!)
I really like these. However, I don't normally wear light wash jeans any time of year but late spring/early summer. I just bought a couple of pairs of jeans so I'm not sure that I need these right now but would be open to receiving a similar style in a few months. ;)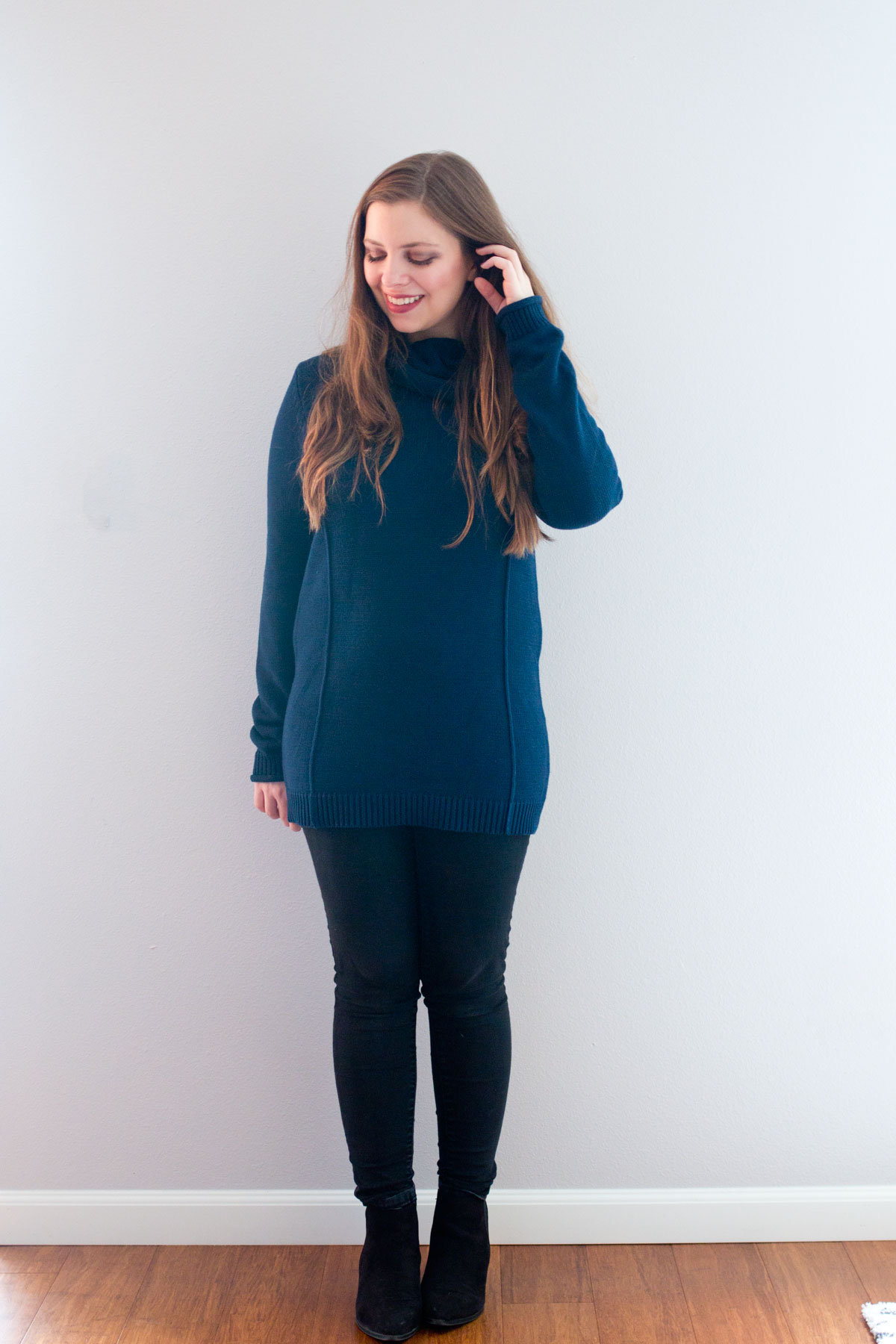 Market & Spruce Janetta Cowl Neck Pullover Sweater in Navy, Size Small $58 – Returned
While I love the style of this sweater, I'm not feeling the color. Mostly because of Rigby, if I'm being completely honest. That dude sheds a lot and sweaters seem to be the most difficult to lint bust because of the spaces in the knit.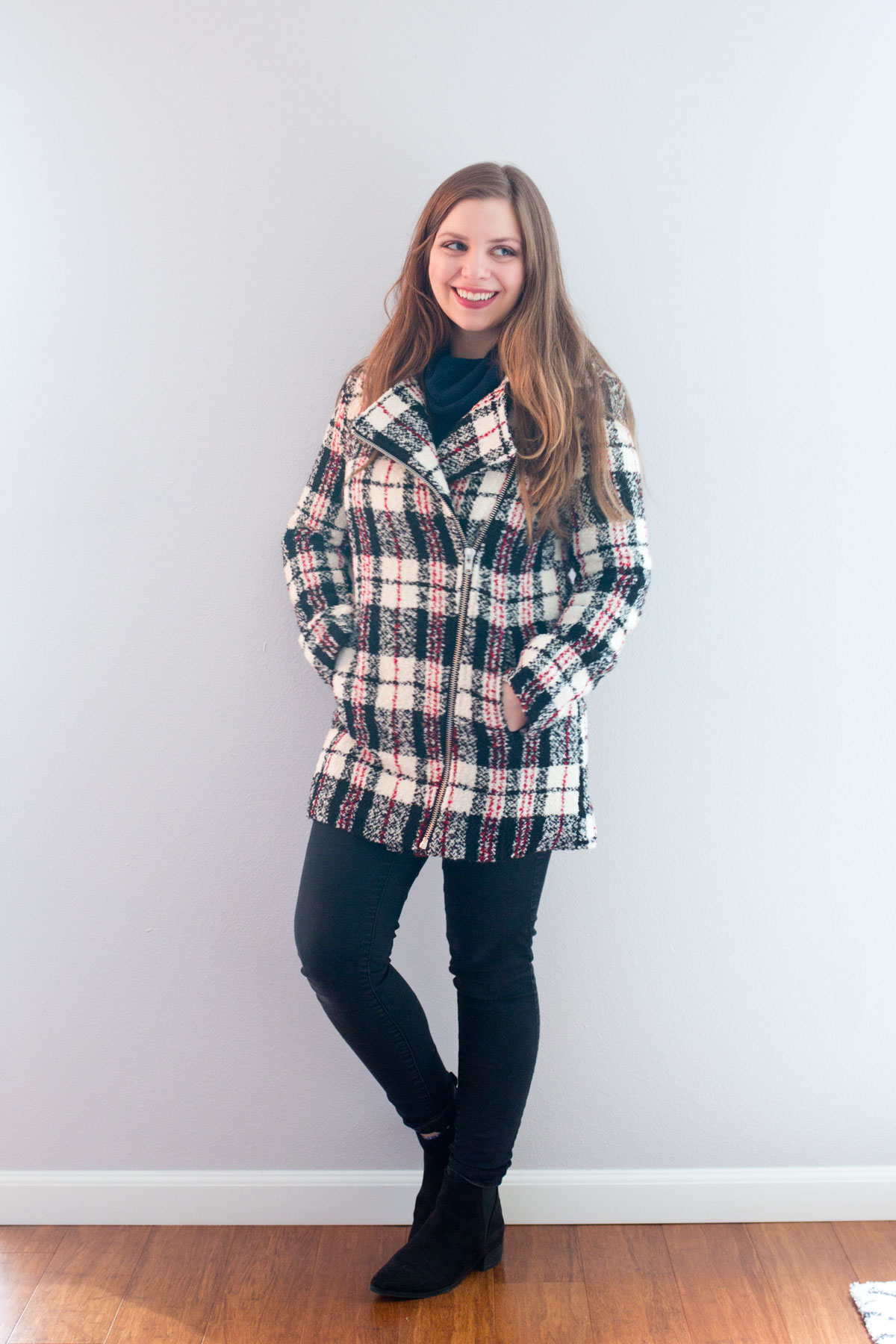 Glamorous Albury Coat, Size Small $138 – Returned (P.S. I found this coat at Shoptiques for $89!)
While this is a well made and beautiful coat, I don't feel like this is my style. I love a good classic or buffalo plaid, but this textured style plaid isn't me.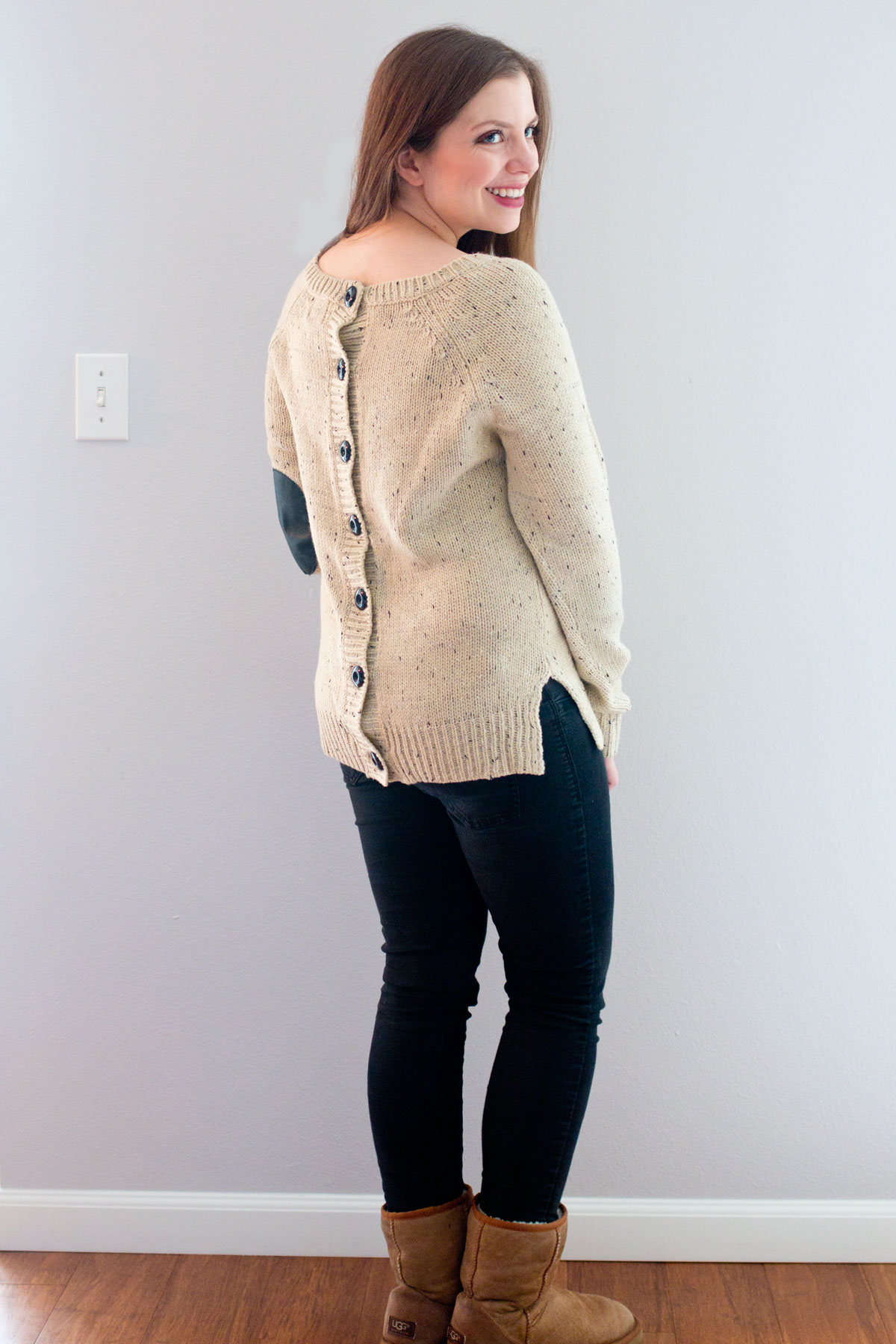 Market & Spruce Cotulla Button Buck Sweater in Beige, Size Small $58 – Returned
Another item that just really isn't my style. The button back is a nice touch, but I wasn't feeling the elbow pads or anything else about it. Oh, and I have no idea why only one elbow patch is visible. Must be a weird arm angle, as I double-checked and it's definitely there. ;)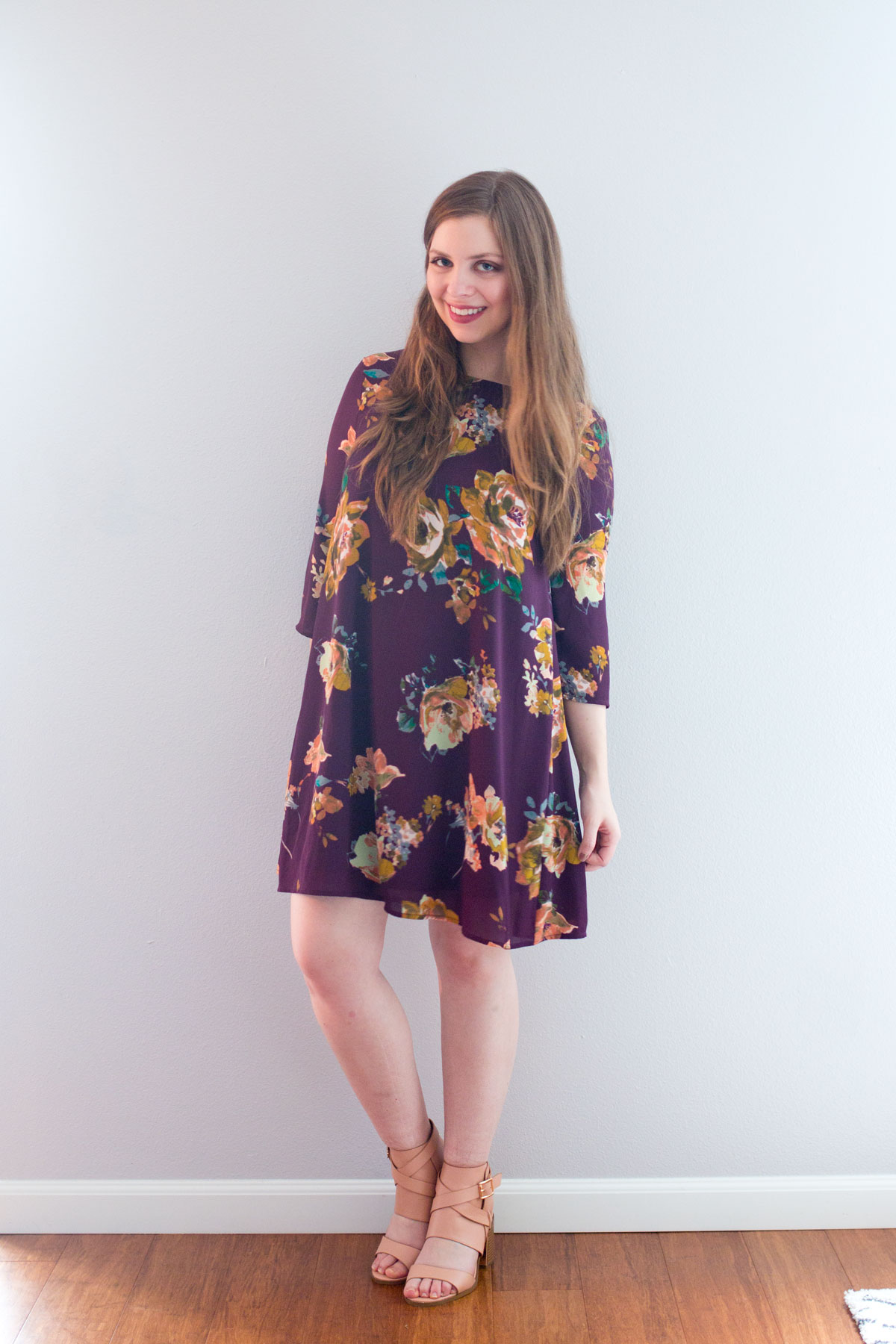 Everly Emilee Dress in Purple, Size Petite Small $64 – Kept (P.S. Shop this exact dress in blue)
Now this, this is my style. I love floral, I love the colors, and I love most things by Everly. Definitely a keeper, and I know this is a versatile piece that I can wear all year round.  (With tights and ankle boots in the winter and with bare legs and sandals in the summer.)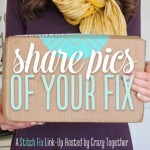 Linking up with Crazy Together
What did you think of my latest Stitch Fix? Would you have kept any of these items? Have you received a Fix recently? I'd love to hear about what you've received lately! :)