From preppy to romantic to minimalist, everyone seems to have a name for their personal style these days. But what if you're one of the ones struggling to find your personal style? I feel you, girl. I often find myself questioning my eclectic taste and odd range of items in my closet… but that's just it. My wide range of clothing choices is exactly what defines my personal style and what makes it mine.
In my recent survey, Brittany of Bookish Beauty mentioned struggling to fully define her personal style. In the hopes of helping you discover, develop, and define your style, I've put together 7 tips that have helped me hone in on my own personal style, and how I make better purchasing decisions because of it.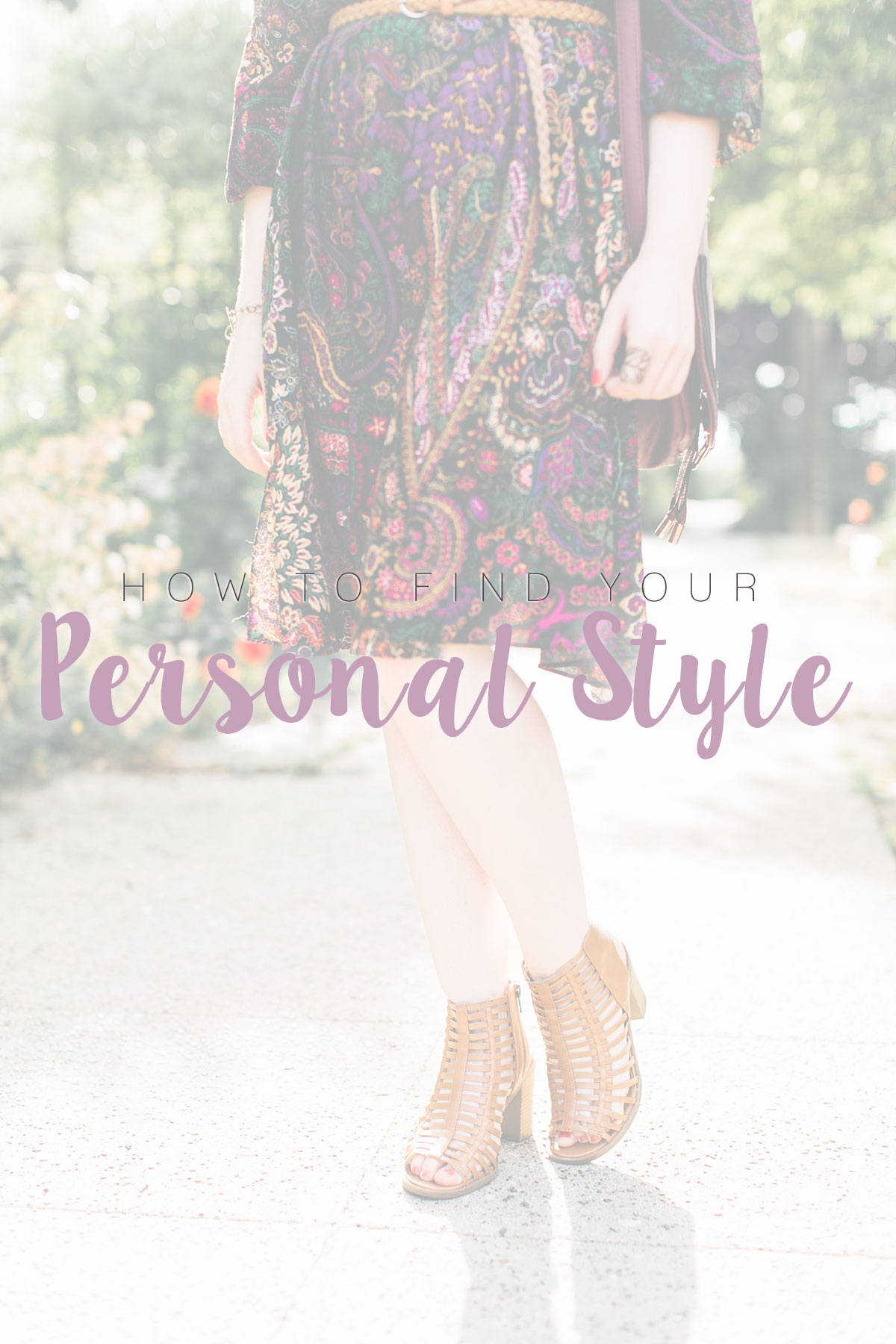 7 Tips to Find Your Personal Style
Identify your body type
While I don't necessarily advocate only following the rules when it comes to dressing your body type, it is a good idea to know what you're working with. For instance, I'm both petite and an hourglass, so my struggles lie in finding outfits that won't swallow me whole yet aren't too tight, especially in the bust for my size. Whether you're an inverted triangle, pear, apple, or rectangle, knowing your body shape is key to getting the foundation of your wardrobe right.
Find your style spirit animal(s)
Imitation is the sincerest form of flattery, so finding someone who's style you admire is definitely a good place to start. For me, that includes Olivia Palermo, Lauren Conrad, and Rachel Zoe. Think of your favorite red carpet looks, the pictures you are drawn to in magazines, your favorite Instagram feeds, or your favorite bloggers. Do you pin a lot of Emma Stone's looks? Does Sincerely Jules' laid back California vibe speak to you? Or is it Kim Kardashian's body conscious dresses that you can't get enough of?
Put a word on it
Now that you've identified at least one spirit animal, how would you describe their style to someone else? Are they bohemian, preppy, or casual? Are they an edgy rocker type, or more girly and romantic? Which parts of their style do you most admire?
Now, take the words you described that spirit animal and see how it applies to your own closet. Are you drawn to lacy romantic pieces, or tough leather details? Do you like neutrals, patterns, or bright colors? Are you a seasonal dresser, or do you wear the same clothing year round?
Edit your closet
While you're in your closet checking out the details of your clothing, it's probably a good idea to do a closet edit. Dig in the depths to pull out pieces you haven't worn recently and if they still speak to you, move them forward and wear them soon, or move on. Sometimes we purchase clothing items because we want to try a new style, but we just aren't feeling it. That's okay – it just means you tried something new and it wasn't for you. If it's brand name and in good shape, try sending it to ThredUp for some cash, or if it's barely hanging on, donate to Goodwill or Value Village so it can be recycled.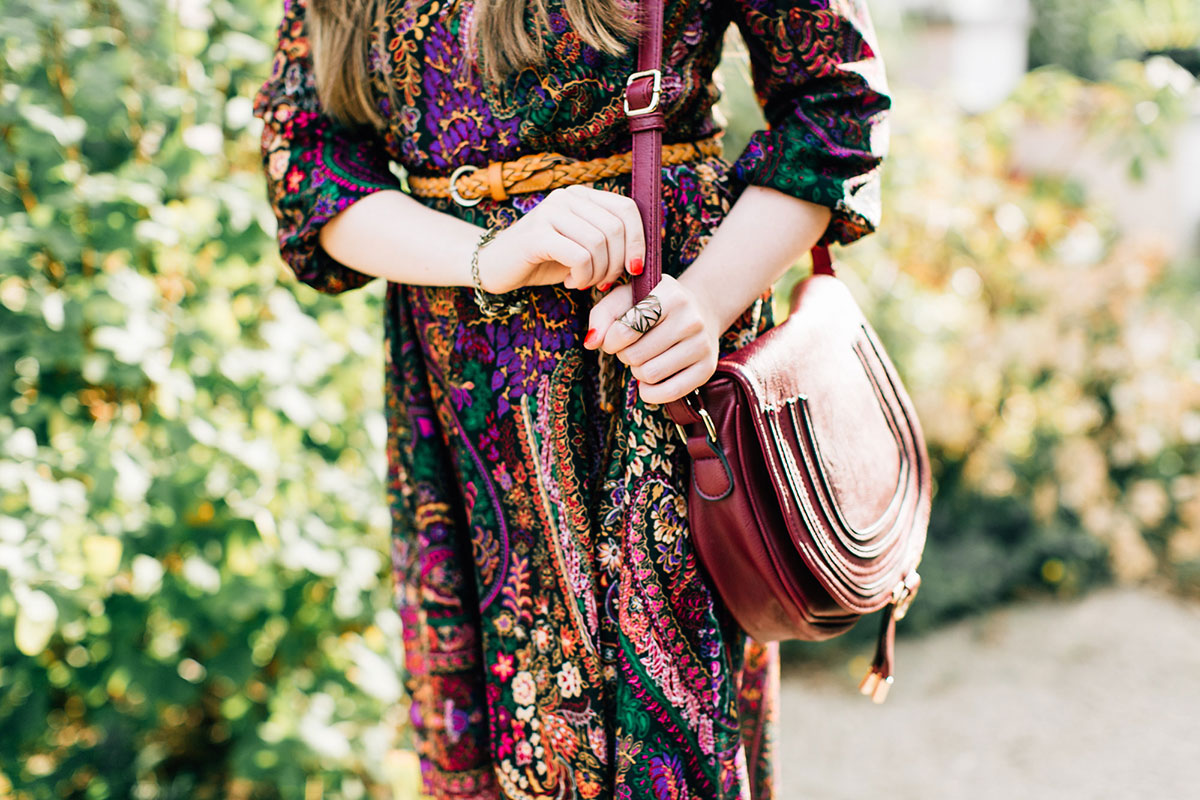 Photography by Jenna Bechtholt // See the original outfit post here
Pick your favorites
Once you've cleaned out your closet of all of the pieces you just aren't in love with, what's left? Pick out your most loved pieces and discover what it is that you are most drawn to. Do you have 5 striped shirst that look eerily similar? Is floral the only color you have in your closet? What details about your favorites make each piece your favorite? Answering these questions will help hone in on your personal style and avoid purchasing items in the future that don't meet these criteria.
Create a Pinterest Board
When I'm feeling stuck in a style rut, the first thing I seek out is inspiration. That's why I always pin to my Fashion Pinterest Board and keep it full of outfit ideas and pieces I would love to have. If you're not a Pinterest fan, try snapping shots of your favorite #ootds, scrolling through your Instagram feed, or flipping through a magazine for style ideas.
And the ultimate tip… Confidence!
Ultimately it doesn't matter how you define your personal style. What matters most is how you feel in the clothes. If you feel beautiful and like a million bucks, you'll be projecting amazing energy and it won't matter what you're wearing at all.
How do you define your personal style? What tips or methods have helped you hone your closet to fit your everyday aesthetic?