Affiliate Links: If you make a purchase after clicking a link below, I may make a small commission. I pay for this subscription service.
Well, it's that time again. It's June, and I got my Stitch Fix this month… and it was pretty awesome. I thought I was totally going to screw myself over because I had forgotten I had one last Stitch Fix coming before my big trip, but I was good and didn't keep everything. :)
I think you know the drill by now, but if you're new: Stitch Fix is a subscription service that you schedule to come when you want it, or monthly. For a $20 styling fee (which will be deducted from anything you keep) they'll send you a box of 4 clothing items and 1 accessory item. You'll be assigned to a stylist that will get to know your personal style based on your Pinterest board(s) and your style profile. I've had Kim as my stylist since I started back up with StitchFix and have been so happy with her. Here's what she sent me this month!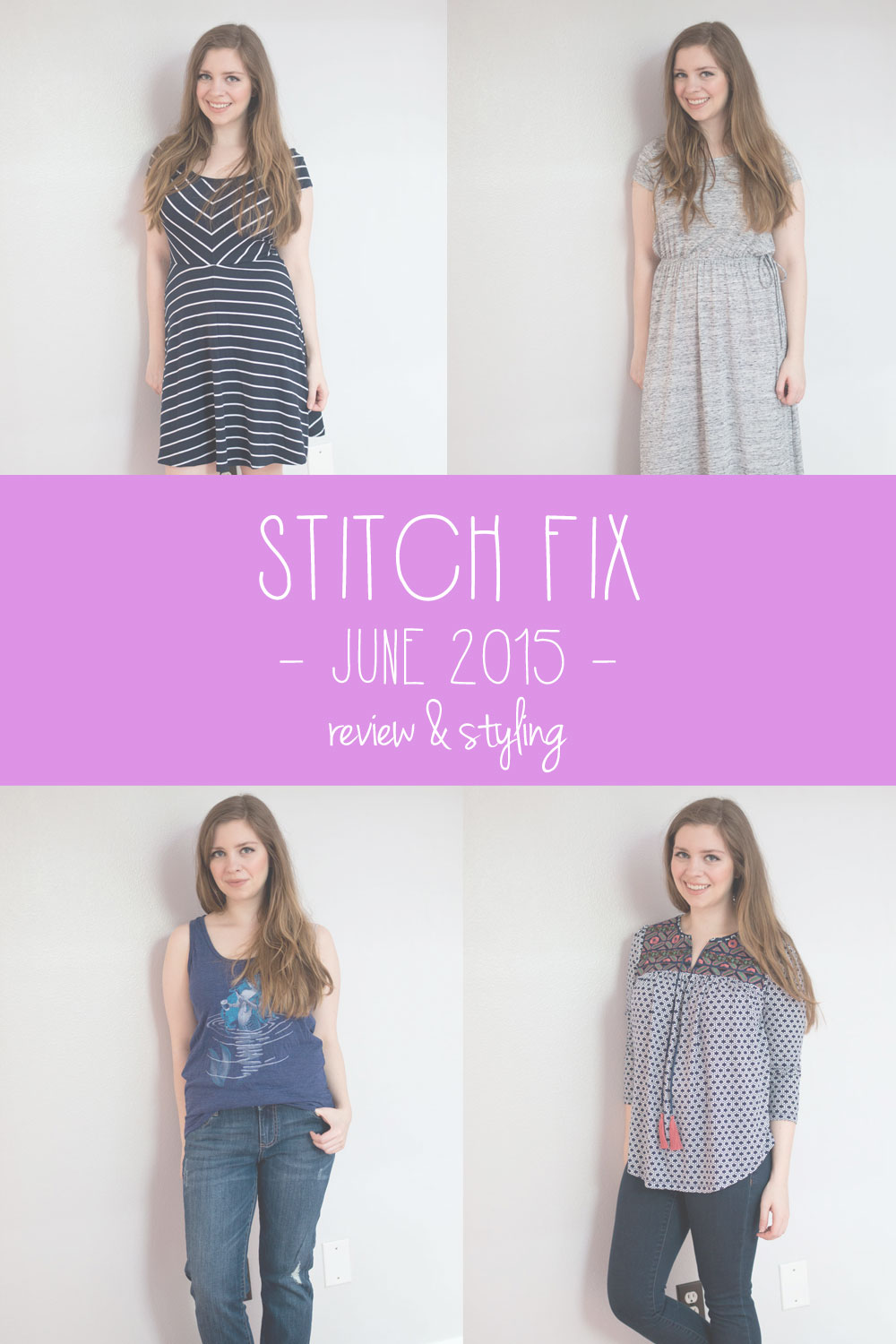 Stitch Fix June 2015 Review & Styling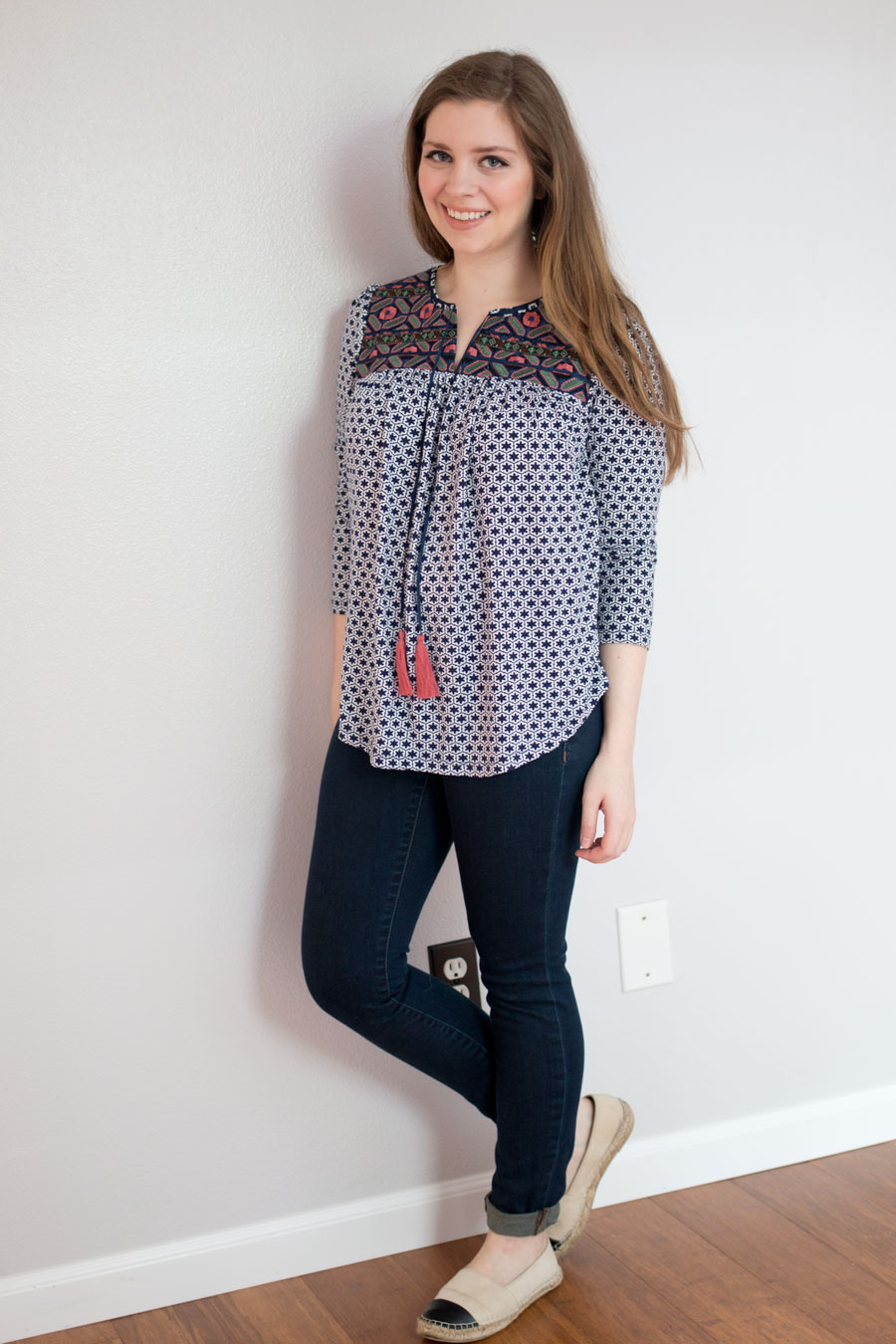 Ezra Cuballa Embroidery Knit Top in Navy, Size Small $58 (Kept)
I loved this top, which is why I had pinned it to my fashion pin board earlier this month! My stylist, Kim, noted that and was able to send it to me, and I just loved it. What can I say, I know what I like. ;) I think this will look super cute with a pair of boyfriend shorts and with my white boyfriend jeans on a cooler day this summer!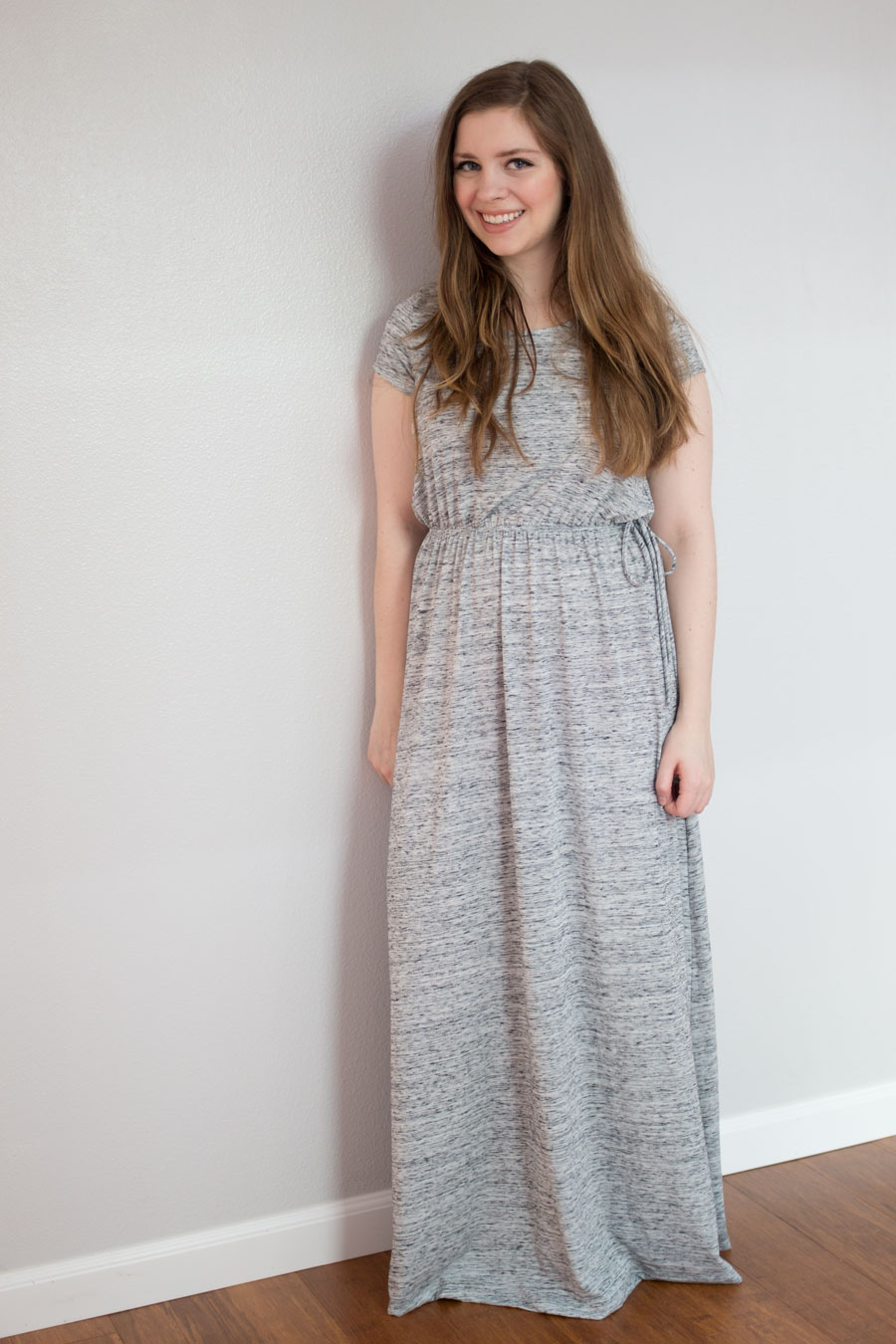 Gilli Keli Maxi Dress in Dark Grey, Size Small $54 (Returned)
I hesitated on returning this because I really did want a maxi dress. I got rid of a few that just didn't fit all that great at the end of last summer, and this cotton version would be great for our trip… but something just was off. I think it's a combination of not being a huge fan of the color or the waistline. Maybe it was a mistake not keeping this; I'm not sure. Oh well.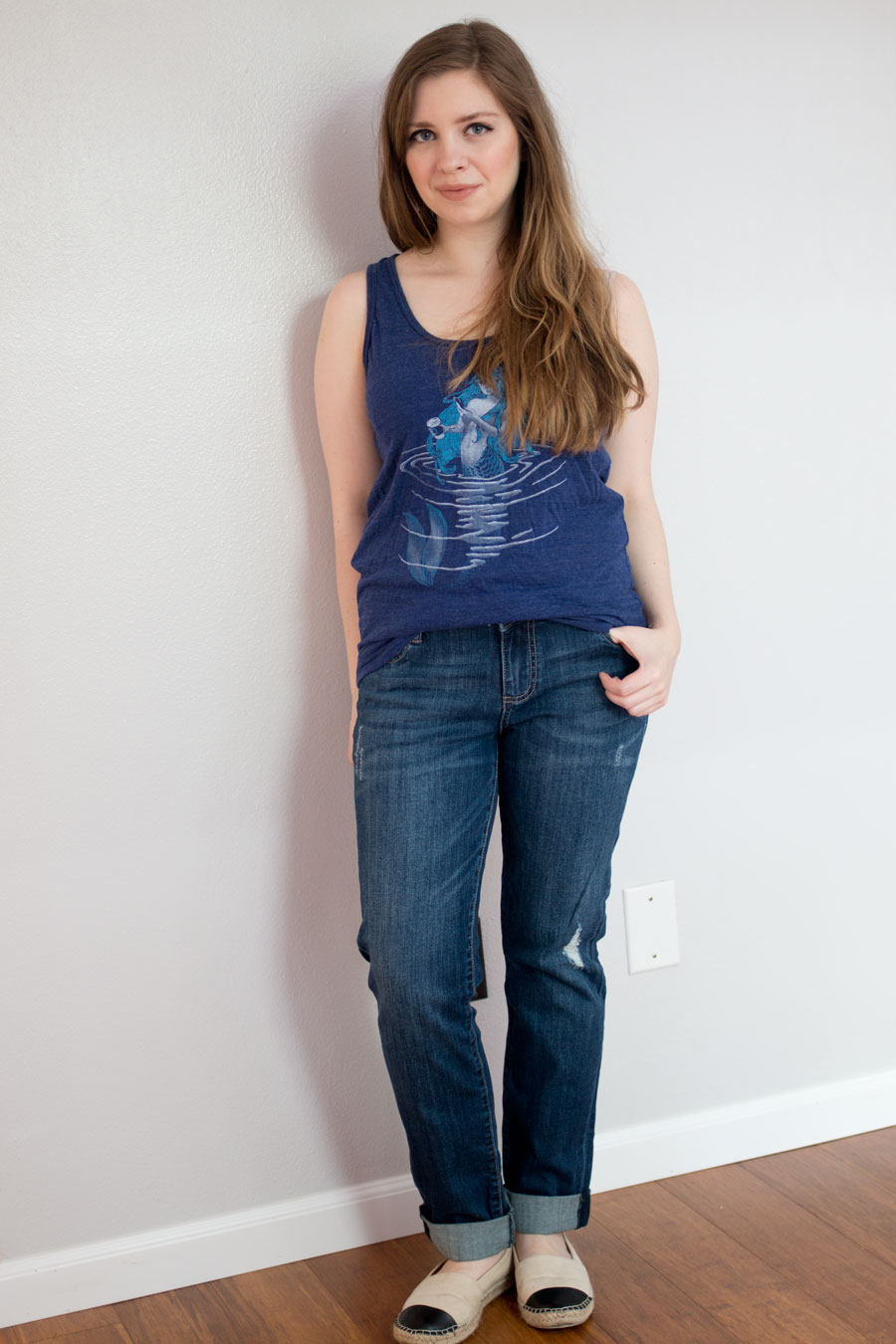 Kut from the Kloth Kate Distressed Boyfriend Jean, Size 4 $78 (Returned)
I've tried Kut from the Kloth jeans before and had issues with sizing… and these were no different. They were large around the waist and hips, and too long, even cuffed. Pass on these, and I think if I were to try the brand again I'd request a 2 or even a 0.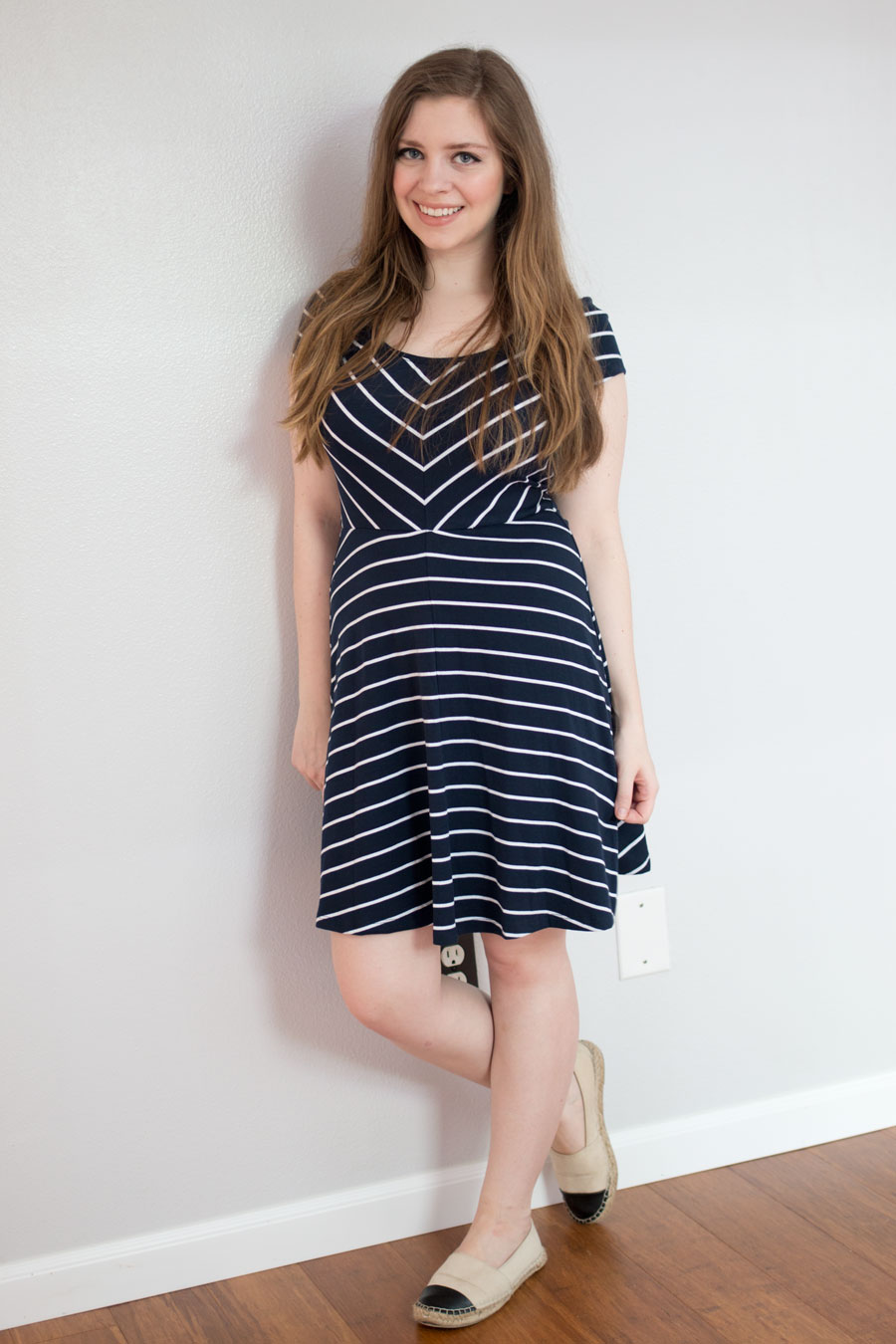 Market & Spruce Spencer Striped Jersey Dress in Navy, Size Small $54 (Returned)
I'm not a big chevron fan, but I did think this dress was pretty cute. Unfortunately, I just didn't love how it fit up top. It was a little too tight across the chest and accented that area (it's hard to tell in these photos, yay for long hair!)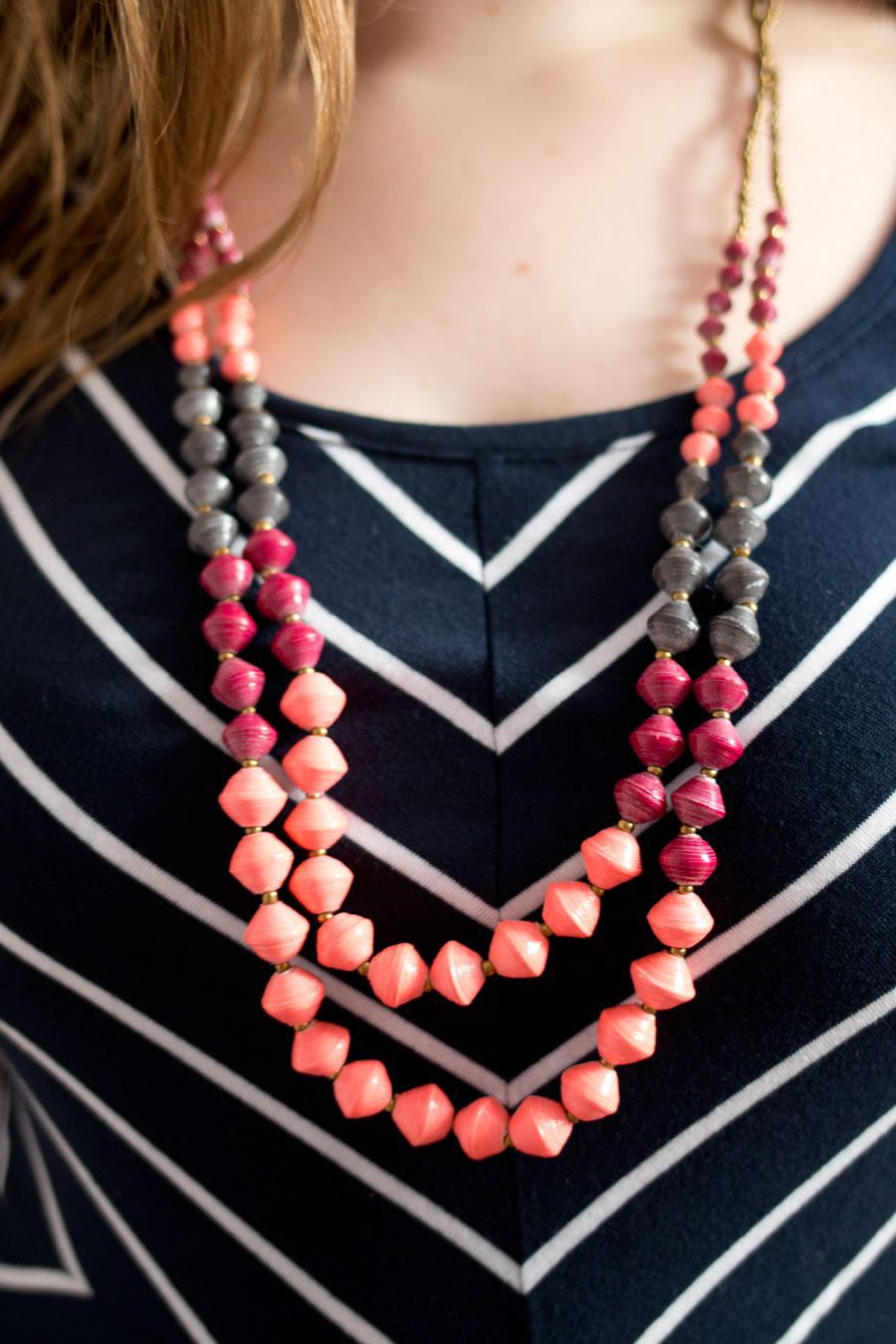 31 Bits Mediterranean Beaded Necklace in Coral, $48 (Returned)
I loved this right out of the box, but unfortunately when I put it on, the love just wasn't there. It's at a bit of an odd length on me, and I just can't see myself wearing it. 31 Bits, however, has a super interesting business model where they help Ugandan women by providing a program offering mentorship and financial support through creating these handmade jewelry pieces. I may have to pick up a piece or two from them in the future that's a bit more my speed.
And that's a wrap for my June Stitch Fix! What did you think… did I miss a real gem? Have you tried Stitch Fix yet? I'd love to hear about what you got!