Affiliate Links: If you click a link below, I may receive a credit if you sign up. I pay for this subscription.
I try to shoot to get a Stitch Fix every other month, however with two weddings in the next two months, I thought I'd schedule an extra one to see if they could help me out. I absolutely hate special occasion dress shopping. Is it just me or every time you have an event to attend suddenly no stores seem to have your size or any reasonable dress options?! I've had this happen with multiple weddings and Christmas parties and it never ceases to frustrate me.
Unfortunately for me, neither dress Stitch Fix sent this month worked out. In fact, I'd say this was my worst fix to date. I liked the idea of the items. However, the fit was terrible on every item I received. The saving grace was the necklace. I already own something almost identical, but lucky for you I still kept it so I wouldn't lose the styling fee. One of you will be able to win it down below! ;)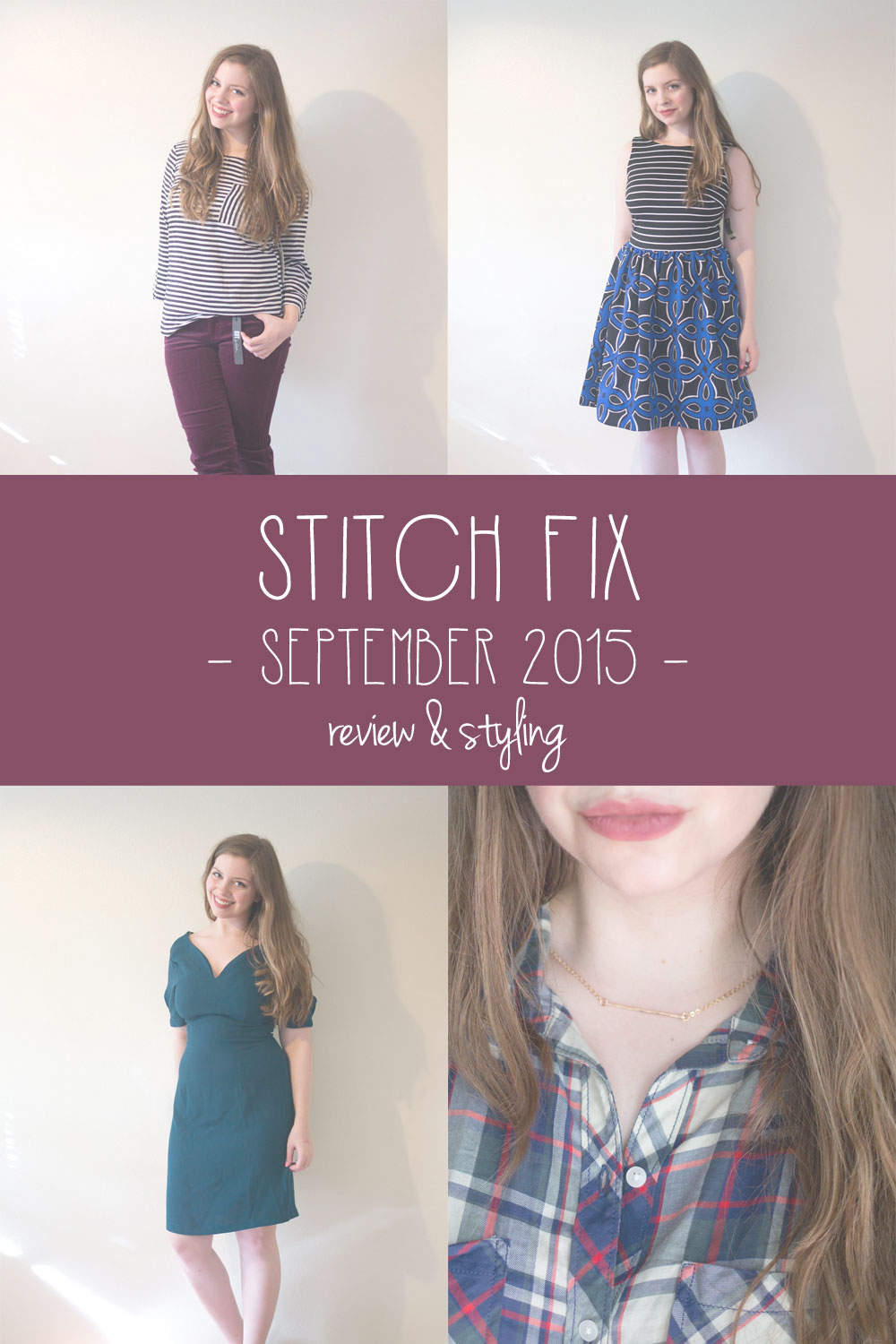 Stitch Fix September 2015 Review & Styling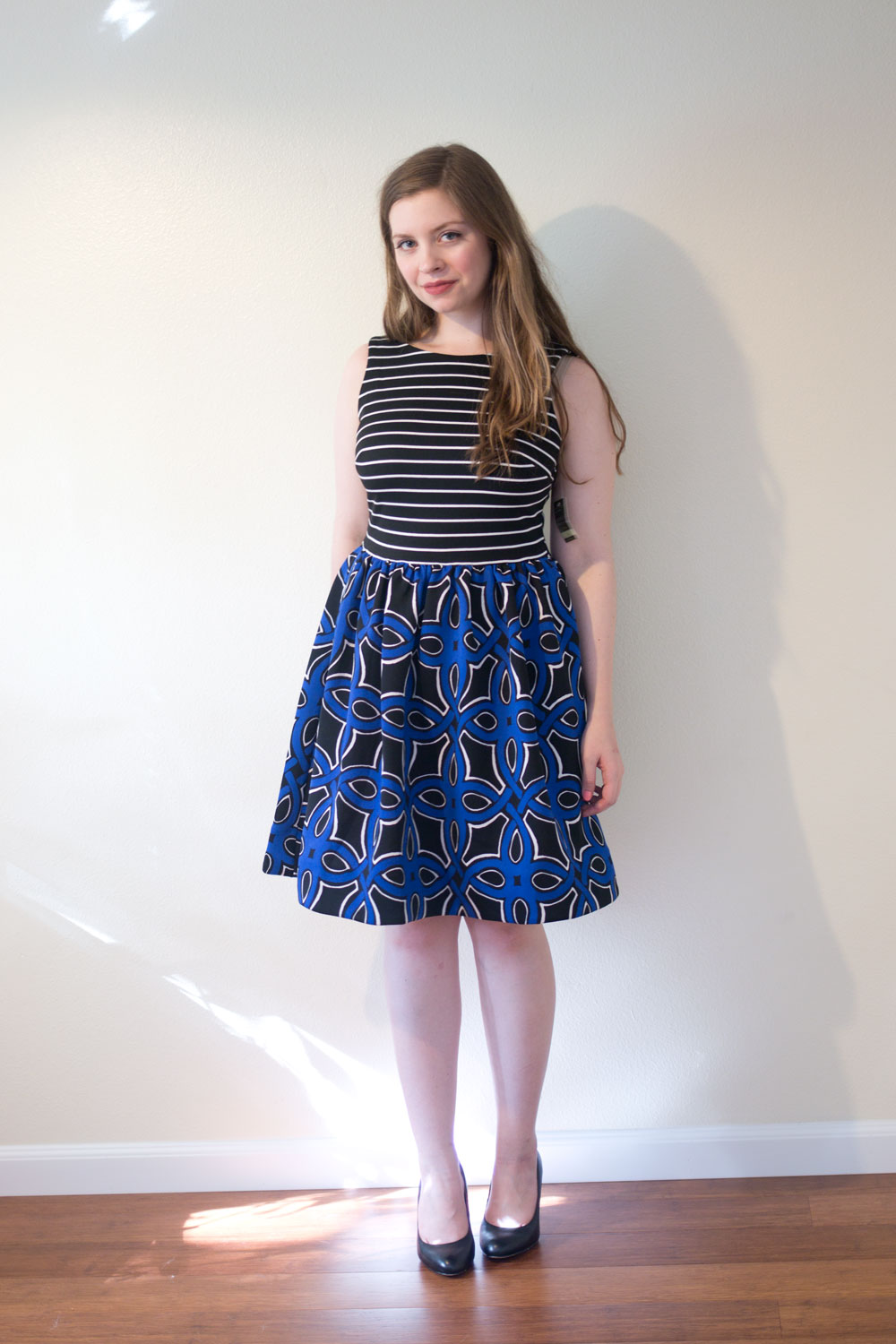 Taylor Dante Dress in Black, Size 4, $138 – Returned
I liked the idea of this one, but it ended up being too big, the waist was too low for me. (I'm short waisted as well as petite in stature.) Plus, the horizontal stripes were horribly unflattering on my chest.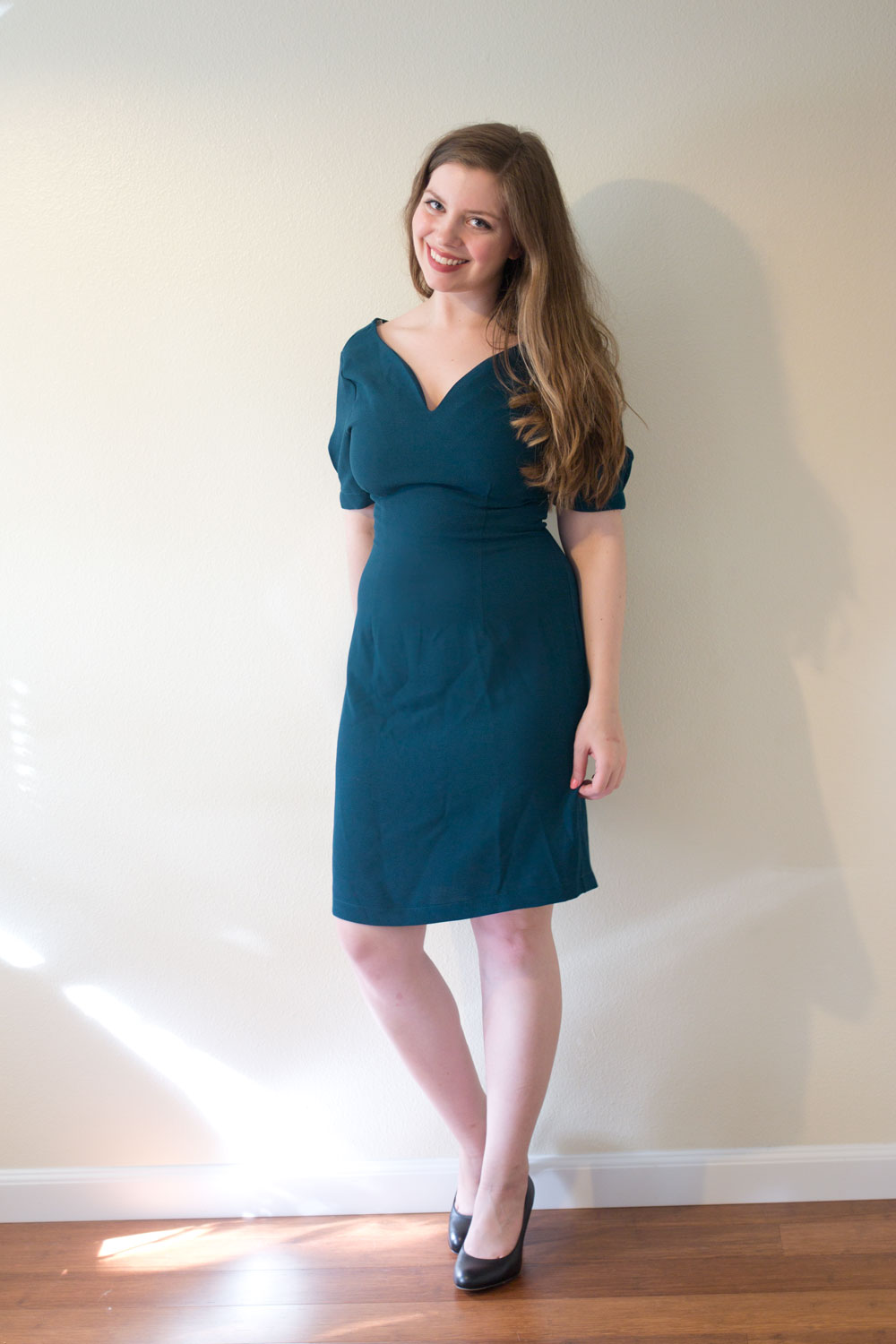 Everly Duval Dress in Dark Green, Size Small, $78 – Returned
Honestly, I'm taking one for the team on posting this photo, as I think this is the least flattering thing I've ever worn. I know, that sounds harsh, but it looked promising until I put it on. It's like a combination of a bad 80s dress (the sleeves remind me of puff sleeves, and the neckline is just… different) and Mad Men gone wrong. It was too tight in pretty much all the wrong places, so this was obviously a big no.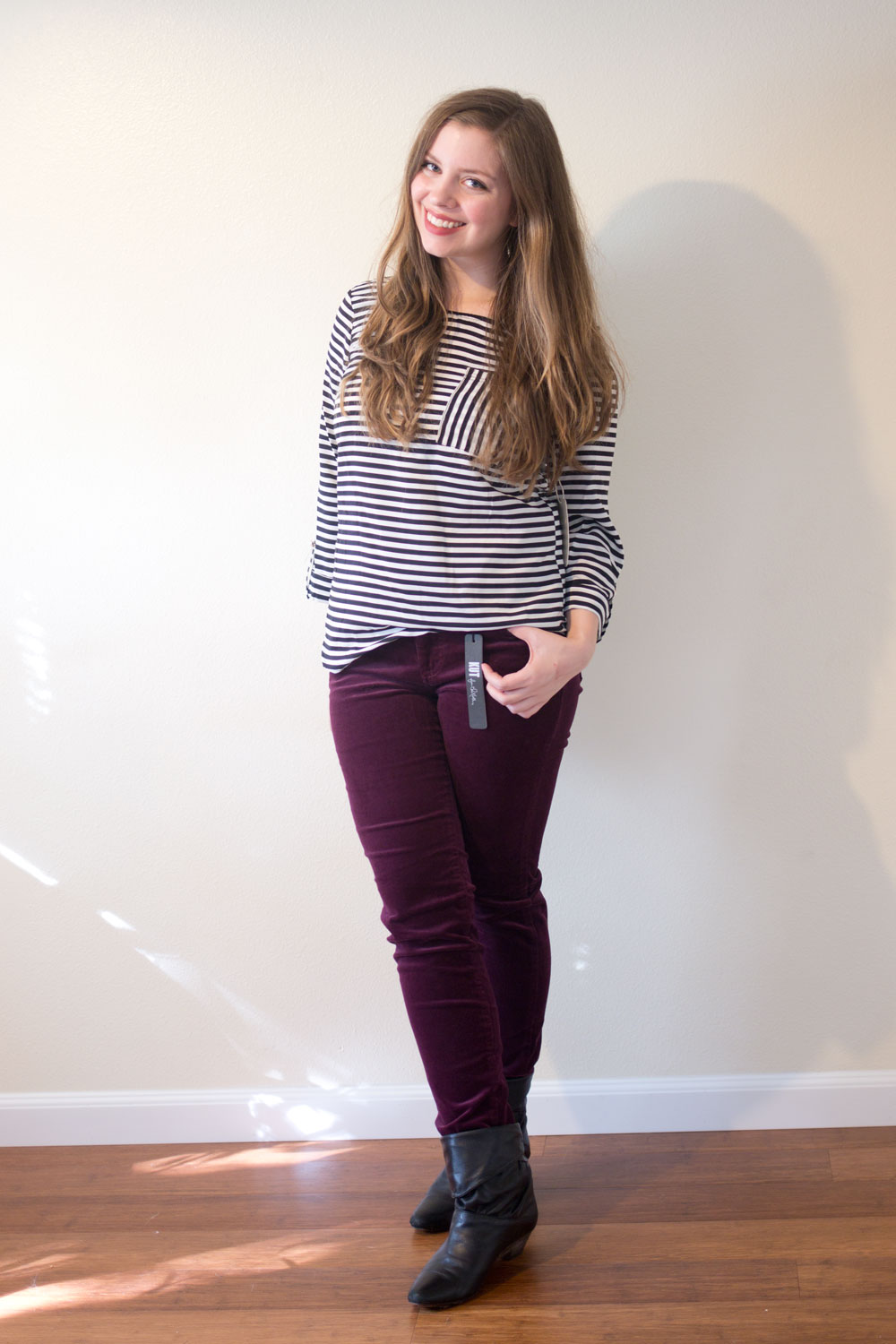 Kut from the Kloth Jonathan (or Diana) Skinny Corduroy in Burgundy, Size 4P, $68 – Returned
I had just pinned something very similar to these onto my fashion Pinterest board. Sadly, these were too big in the waist, knees, and weren't as skinny as I like jeans to be at the ankles.
41Hawthorn Analia Roll Tab Blouse in Black & White, Size Small, $38 – Returned
I wanted to like this, but it felt a little too jailhouse for me. It was also too tight across the bust.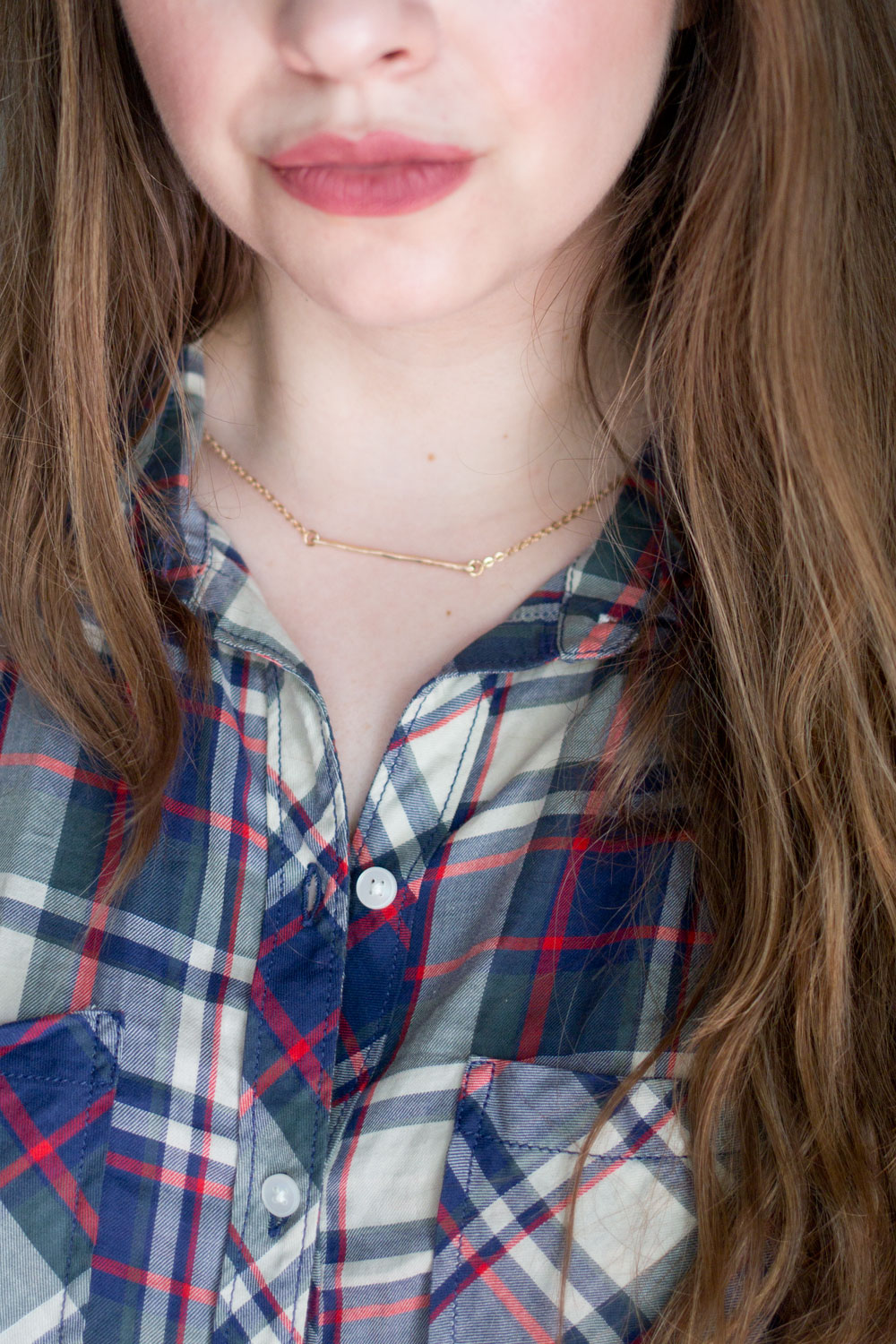 Bay to Baubles Missie Hammered Bar Necklace in Gold, $28 – Kept
This is such a cute necklace. Unfortunately (or fortunately for one of you!) I already own something very similar from Gorjana. For that reason, I kept this and decided to give it away! Enter below if you think you'd like to own it. :)
Have you tried Stitch Fix? If so, what was your favorite item you've received? If not, what's holding you back?