When I asked what you wanted to see more of, many people have asked for specific brands of beauty products. Instead of some of my more tutorial driven posts, I thought I'd write this one more specifically about each product but still show you the final look I created with all of these products combined. Today, I'm going to be highlighting a brand that has been requested over and over again: Tarte Cosmetics!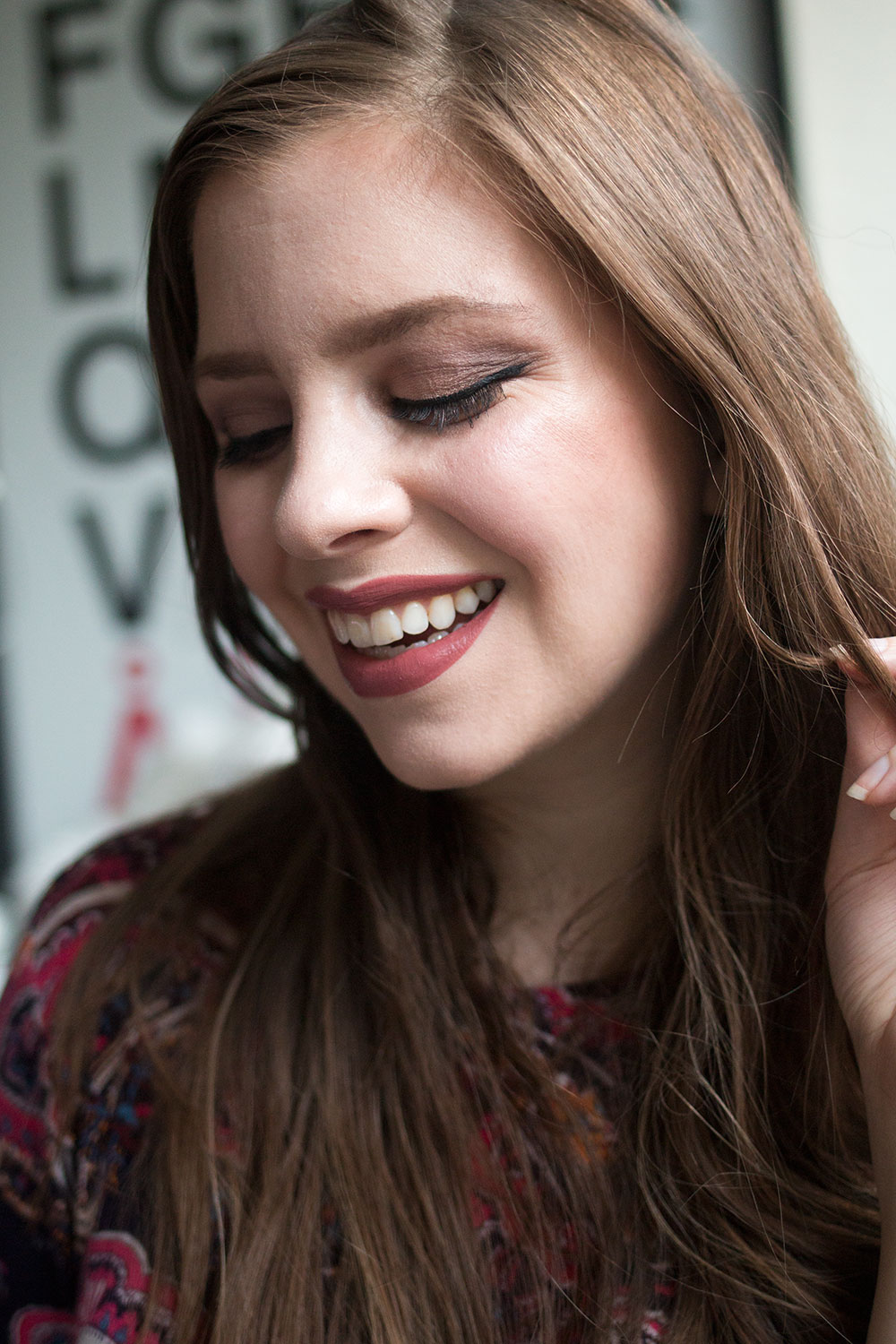 Disclosure: Some of the links in this post are affiliate links and I may make a small commission if you click them. All items in this post were purchased by me. All thoughts are my own! :)
Tarte Cosmetics Reviews + First Impressions
Tarte Cosmetics is a fairly new brand to me still. I discovered their Amazonian Clay Blushes first a couple of years ago and fell in love with the formulation. I later purchased a kit that also included the LipSurgence Lip Tint, Park Avenue Princess Bronzer, and the Lights, Camera, Lashes Mascara. It then was only a matter of time before I started adding even more from this brand to my collection. So far, there's only one product I would absolutely not repurchase. (It has since expired, so it's not included here. It's their BB Cream, and I just don't like it for my dry skin unfortunately. If you're more oily, you would probably love it!)
For the most part, I've had wonderful experiences with the products I've tried from them and am excited to share with you a giveaway to try some of my favorites too. (The Amazonian Clay Blush is one I knew you needed too and is included in the giveaway below. Be sure to enter!) WIhtout further delay, here are my thoughts about the items I'm wearing in these photos!
If I had to pick the one thing from this bunch that I'm on the fence about, it would be this Hybrid Gel Foundation. I should love it, because its hydrating gel formula makes it a dream for dry skin. However, there's something about it that also accentuates all of my texture. I used a mask that was a bit too rich for my skin and I ended up with the bumps across my forehead to prove it. Yay for sensitive skin! Because of the state of my skin on this particular day, I can't tell whether this is something that is temporary, or if I just don't like the foundation. Only time will tell, and I will be sure to update this post and in an empties video when I have more information.
This brush is heavy! It's dual-ended which is nice for those that don't have a big brush collection, however for me, it just means one side will be stuck in the bottom of my brush container and thus get a little dirty. I personally liked the bronze side (the big fluffy end) much more – I think it applies my bronzer in a very flattering way (aka not too heavily!) and feels really soft on the skin. It's a densely packed brush, and luckily I noticed absolutely no loose hairs upon using it.
I forgot I had this because it's not a bronzer i immediately think of when I'm doing my makeup. However, with that said, it's one I definitely need to use more often because I think it looks pretty great on my skin tone. It blends out very nicely and doesn't look too warm or patchy on the skin.
This is the blush I reach for the most out of my collection. I first fell in love with a sample size and quickly purchased the full size because I knew it was what I wanted in my life. Exposed is a very natural nude pink that goes with every makeup look and flatters us fair skin girls nicely. I wouldn't recommend this for those with medium or darker skin tones as I honestly don't think it would show up too much.
I purchased this a few months ago and its maiden voyage was on my trip to Las Vegas for my friend Sarah's bachelorette party. It was the only eyeshadow I took, so I was a little nervous that it may not perform well, but i had no need to worry because it is seriously perfect. If you need a small eyeshadow palette that's perfect to toss into your work bag or travel with, the Tartelette Tease is great. It's not terribly pricey and it's got everything you need; mattes, shimmers, lights, and darks. I also used it to do one of the other girl's makeup before going out and she loved it too!
The Clay Pot Liner seems like it would be the perfect way to do eyeliner, but I have to be honest, it required a bit more work than I expected. I noticed that it wasn't as opaque on first line as I expected, so I actually had to go back over my wing again. It could be that the liner brush I used was at fault and I was happy with the final look, so I won't count it out. If, however, you're looking for the blackest of the black liner in pot form, I'd recommend Inglot's Gel Liner in 77 instead.
Love natural looking, non-clumpy lashes? You'll love this mascara. It layers beautifully so you can make it more dramatic, but this is one of my favorite "every day" mascaras. I think it adds a nice amount of volume, length, and color to my lashes making it a nice, well-rounded formula.
I received this sample in my Sephora PLAY bag and unfortunately am not a fan. I find the liner to be incredibly stiff and the package is so narrow that I can hardly get any product out. This could be entirely due to the packaging of the sample size, so I would recommend if you're interested in this product, to try it out at your local Sephora or Ulta store first.
Obsessed with this color, but then who doesn't love the mauve-nude lip?! The Matte Lip Paint formula feels nice on the lips; it's moussey and soft and not as drying as some formulas I've tried. However, it definitely highlights the lines in my lips which I'm not a big fan of. I find it overall to be a nice formula and I would definitely consider purchasing other shades, but it's not my Holy Grail Liquid Lipstick.
To combat some of the drying qualities of liquid lipstick, I opted to run a similar shade of the Lip Paint over the center of my lips. I sometimes will add a small amount of gloss or balm here so my lips get a small amount of hydration. If you don't have super dry lips like me then this may not be necessary. Regardless, I've also worn this LipSurgence Lip Tint on its own and love the fresh mint scent, pretty color, and lasting power (even if it's nowhere near as long lasting as a liquid lipstick.)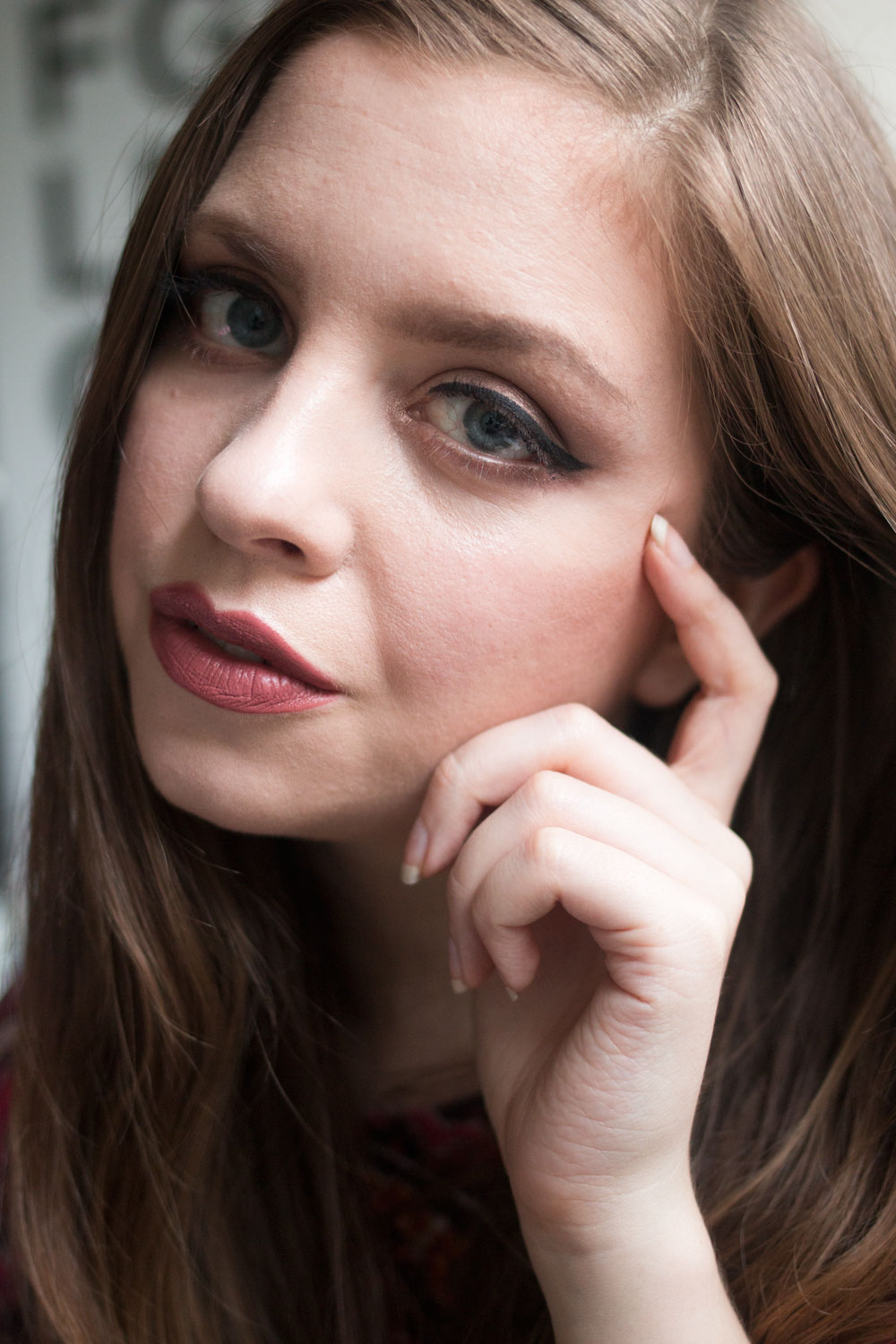 Overall, Tarte Cosmetics is most definitely a brand I recommend trying out. If I were you, I'd start with a blush or one of their many deluxe sample kits that you can find at Ulta or Sephora. Keep an eye out for their holiday sets as well; last year their blush palette and eyeshadow kits looked absolutely stunning! Until then, be sure to enter my giveaway below to win a curated "kit" for yourself. (Curated kit includes Amazonian Clay 12 Hr Blush in Exposed (full size), Tarte Lights, Camera, Splashes Waterproof Mascara (full size), LipSurgence Lip Tint (full size), Tarte Makeup Bag, and Tarte Rainforest of the Sea Foundation (sample), plus a few extra goodies!) Open worldwide, ends on September 15th, 2016 at 11:59pm EST. Good luck!
Have you tried any products from Tarte Cosmetics? Which product(s) from them are your favorite? I'd love to hear what you think I should try next in the comments bellow!