I wish I could say I took these outfit photos today, because this day was a beautiful one in Bellevue. It was in the high 80s… and today, after coming home from the magical land that is Disney… well, let's just say I am freezing to death. It's gray and it's totally feeling like fall over here. When we left Anaheim the temperature was 106. Pretty sure it barely hit 70. Quite the difference.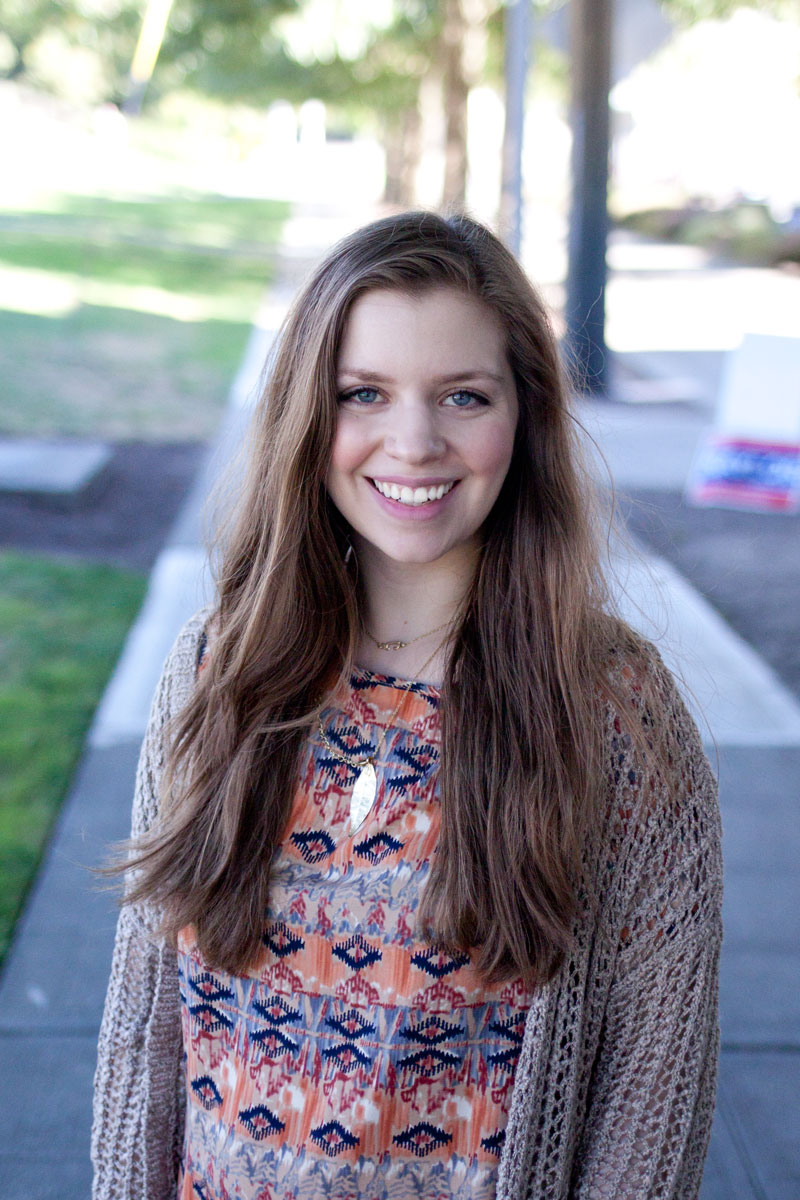 But, I'm glad to be back. I wish I could be on vacation everyday, but I did miss having my Twitter time, and actually having any time to myself. Staying in a house with 27 other people will do that to you. I won't bore you with the details of our trip (though if you are curious, there are some highlights on Instagram) but needless to say I survived and had a great time. One for the books, if you will.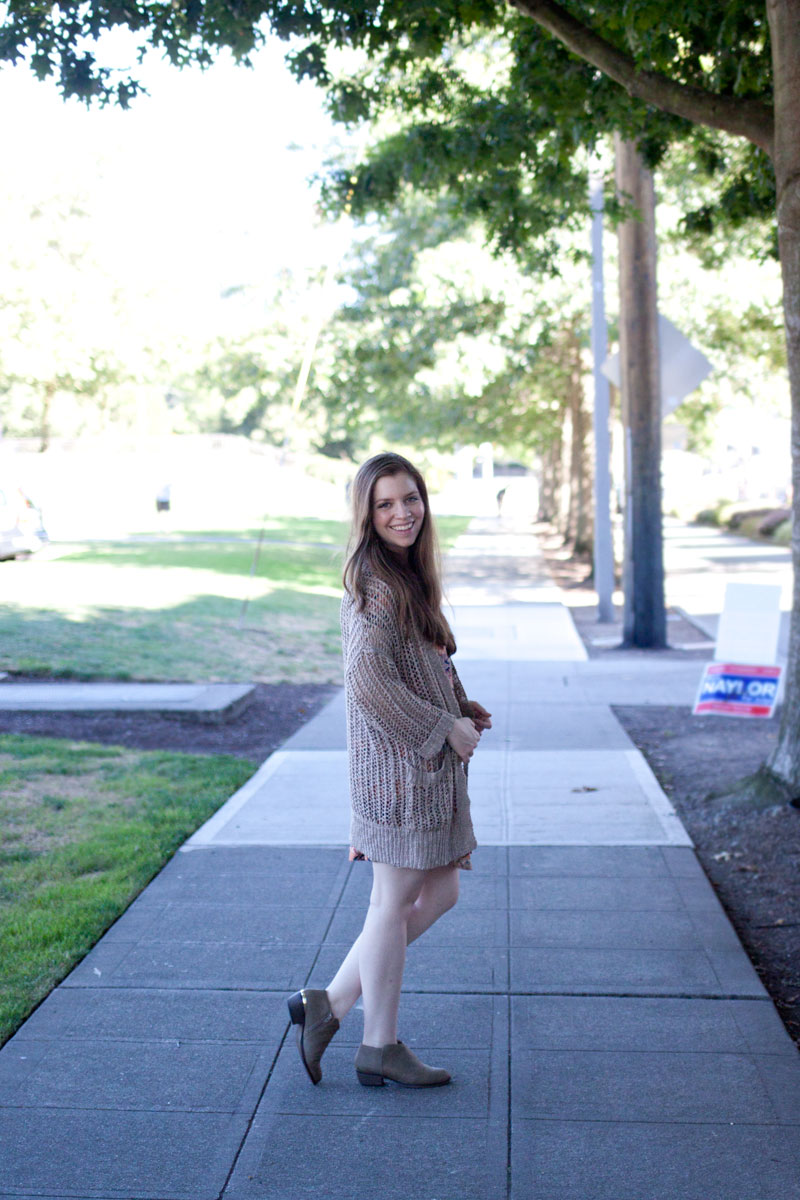 It's back to business as normal around here. But I do want to thank you all so much for all of your amazing feedback in my reader survey. You are all wonderful and I might have gotten a little teary at my desk at work when I took a peek at the results. :') That's saying a lot, I am not a crier. I'll share more with you about the future of this blog and what you guys had to say in the next couple of weeks as I make some decisions and maybe clean things up around here.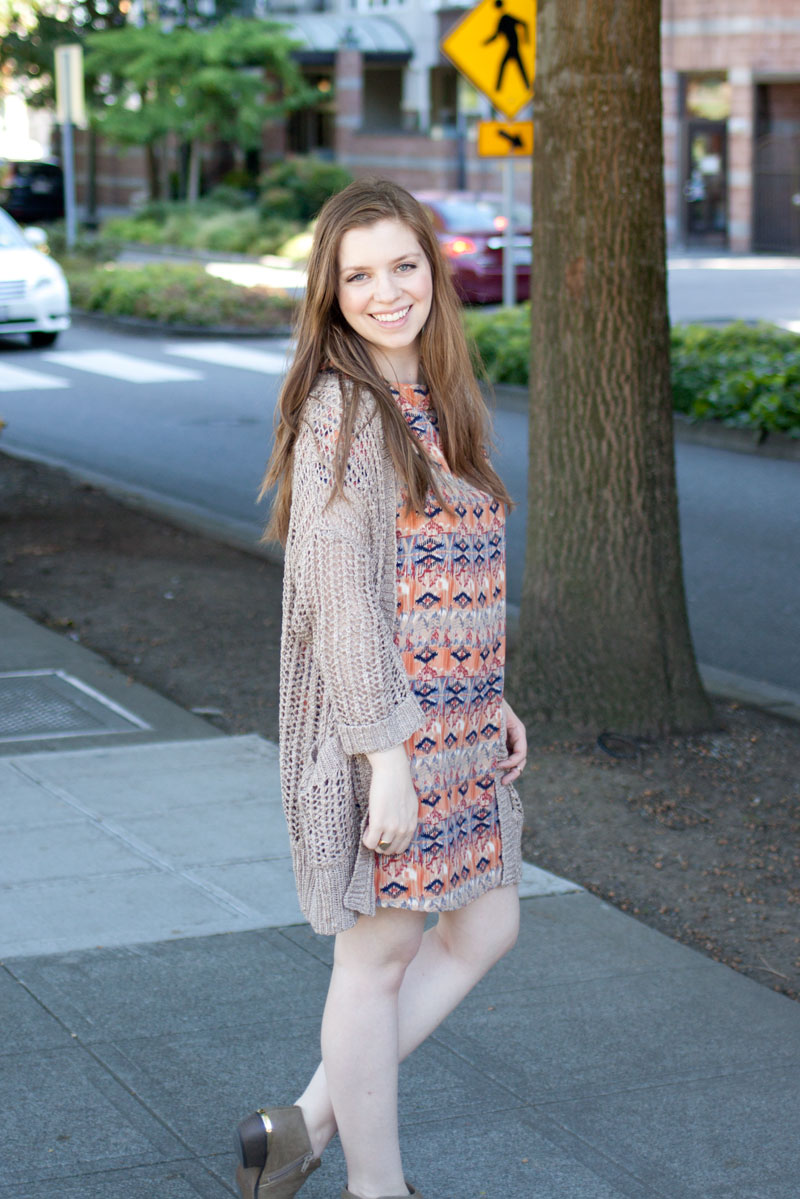 Anyways, the adorable outfit in the photos above are from none other than the adorable PinkBlush new women's line! How cute is this tribal shift dress? I'm loving the cozy cardigan over top, and I think it will be fabulous to layer come the cooler months too. The cherry on top for me was that both items were made in USA! It's so rare to see clothing made here anymore, especially at budget friendly prices.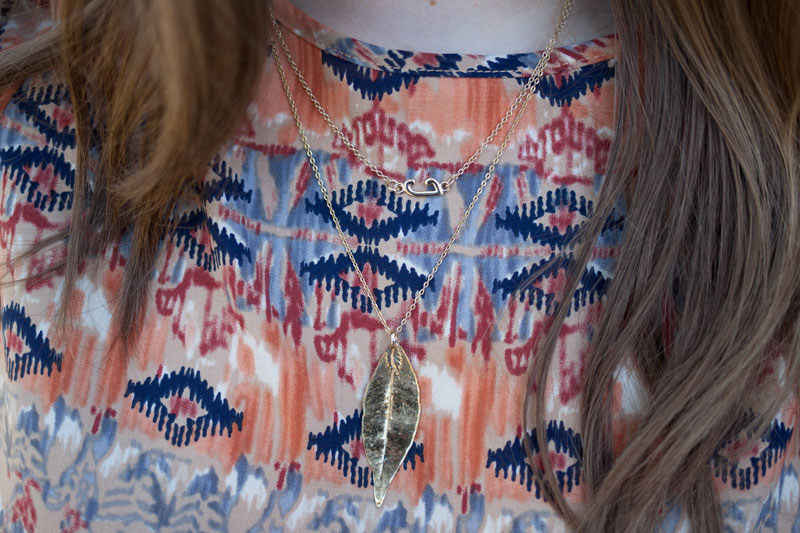 What I'm Wearing:
Dress: c/o Pink Blush
Sweater: c/o Pink Blush
Leaf Necklace: "Borrowed" from my Mama (similar)
J Initial Necklace: Nordstrom (similar)
Boots: Mossimo Supply Co (similar)