Fashion Week is something I look forward to every year. While I was in NYC during Fashion Week this year, a lack of planning on my part and the fact that we were there to visit friends meant that I didn't get to take part in the festivities in person. Luckily, back in Seattle, we have Fashion Week a bit later. Every year I try to make it to at least one show, and almost every year, my favorite show ends up being the Independent Designer Runway Show at Bellevue Fashion Week. If I'm being honest, one of the things I look forward to yet also somewhat dread is figuring out what to wear to fashion week!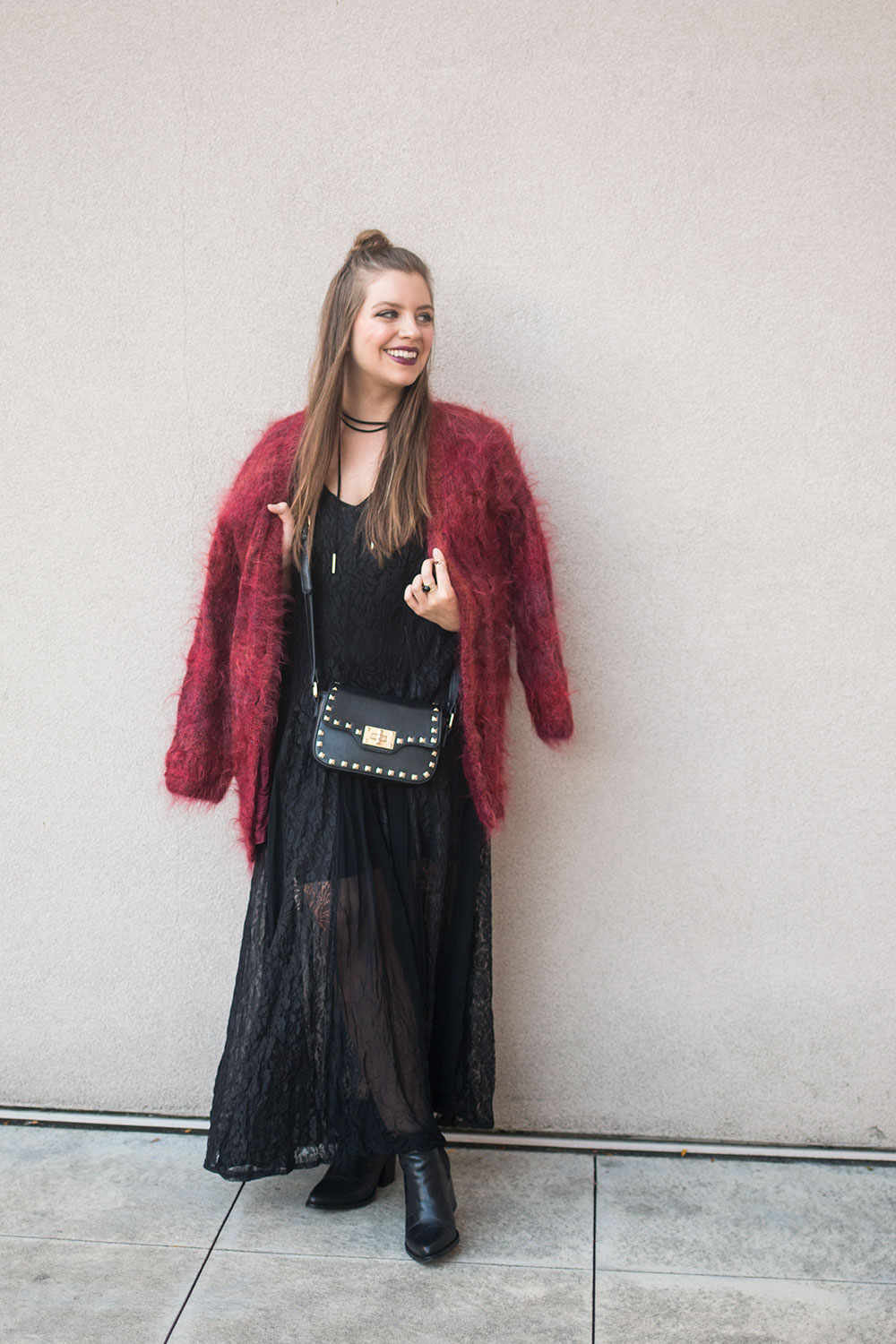 Disclosure: Some of the links in this post may be affiliate links and I may make a small commission if you click on them. All thoughts are my own!
What I'm Wearing
Coat: Vintage, thrifted (similar faux fur coat for $88 from 6pm!)
Dress: Vintage, thrifted (similar from Forever 21 for less than $40!)
Choker: Tie Cord Choker c/o Boohoo
Bag: ASOS (very similar style for $29)
Shoes: Steve Madden Pistol Booties via Nordstrom
Photography by Lisa of Story of My Dress
IDRS hosts many small, independent designers and fosters their production of a collection that they reveal on the runway during Bellevue Fashion Week. A team of judges decides who wins $5,000 and a second winner is then selected for Audience Choice. Think Project Runway, but with smaller production costs. ;)
What to Wear to Fashion Week
What I love about independent designers is that they take risks. Unusual patterns, shapes, colors, and draping struts down the runway, like the creation below from Devonation. This year, it inspired me to dig a little deeper into my closet and wear something out of my "normal" and go beyond my usual, everyday comfort zone.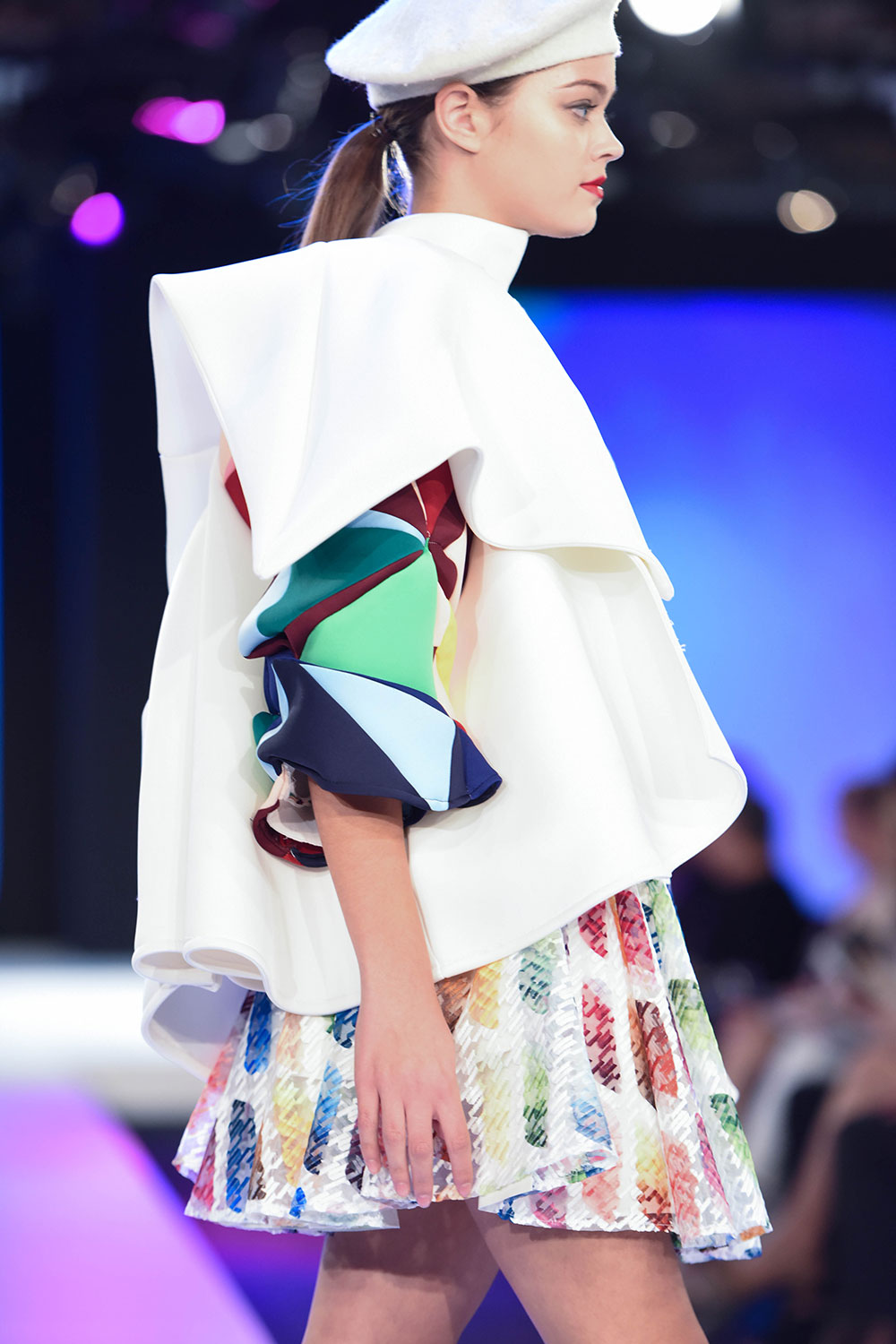 Photo by Vivian Hsu Photography
I opted to head to the back of my closet and dig through things that I hadn't worn much. Why hadn't I worn these pieces? Because they are different, and they're not quite something I could wear to work without raising a few eyebrows. You know what that means? They're the perfect type of piece to make a unique statement at Fashion Week.
So how can you do the same if you're invited to a fashion show or other fashion-related event?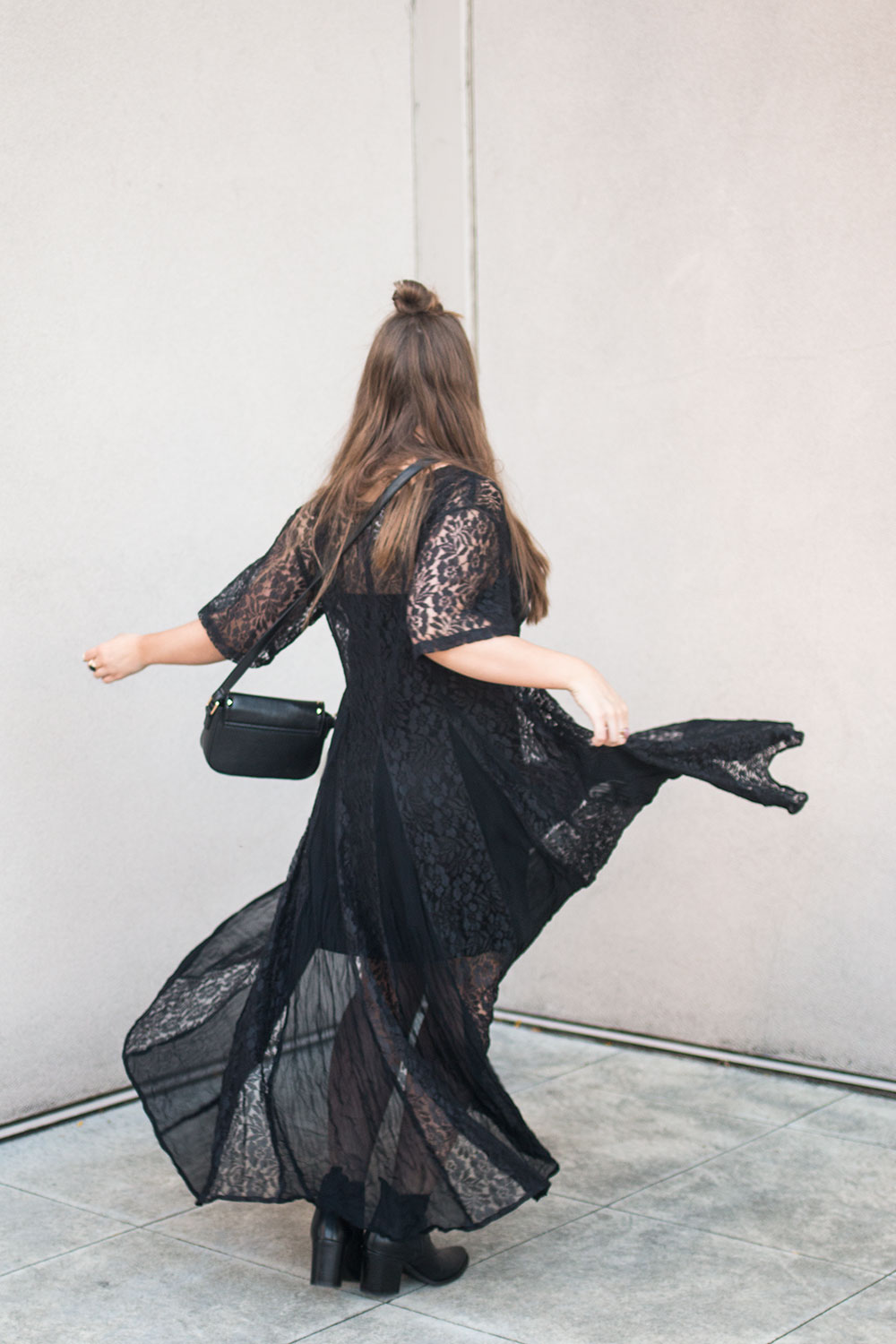 Wear something out of your comfort zone
Finding a statement piece that is out of your comfort zone is my favorite way to make a statement. In this outfit, it was most definitely my coat. However, my dress made a statement of its own too. I like to think I was channeling a bohemian goth, but whatever the look was, I really dug it.
Finding your statement piece may not be the easiest thing. Look in your closet for something that is different: is it something that you don't wear often? Can you style it in a new and exciting way? If the answer to both of those is yes, you've found the piece. If not, consider looking at your local thrift or consignment shop for something different that will make an ordinary outfit pop. I personally like garments with texture for this purpose (think velvet, tweed, or fur) but most of all, look for something that speaks to you. Both of these pieces were thrift finds. I'm pretty sure this lace dress is actually a nightgown, and this coat was probably from the back of someone's grandma's closet.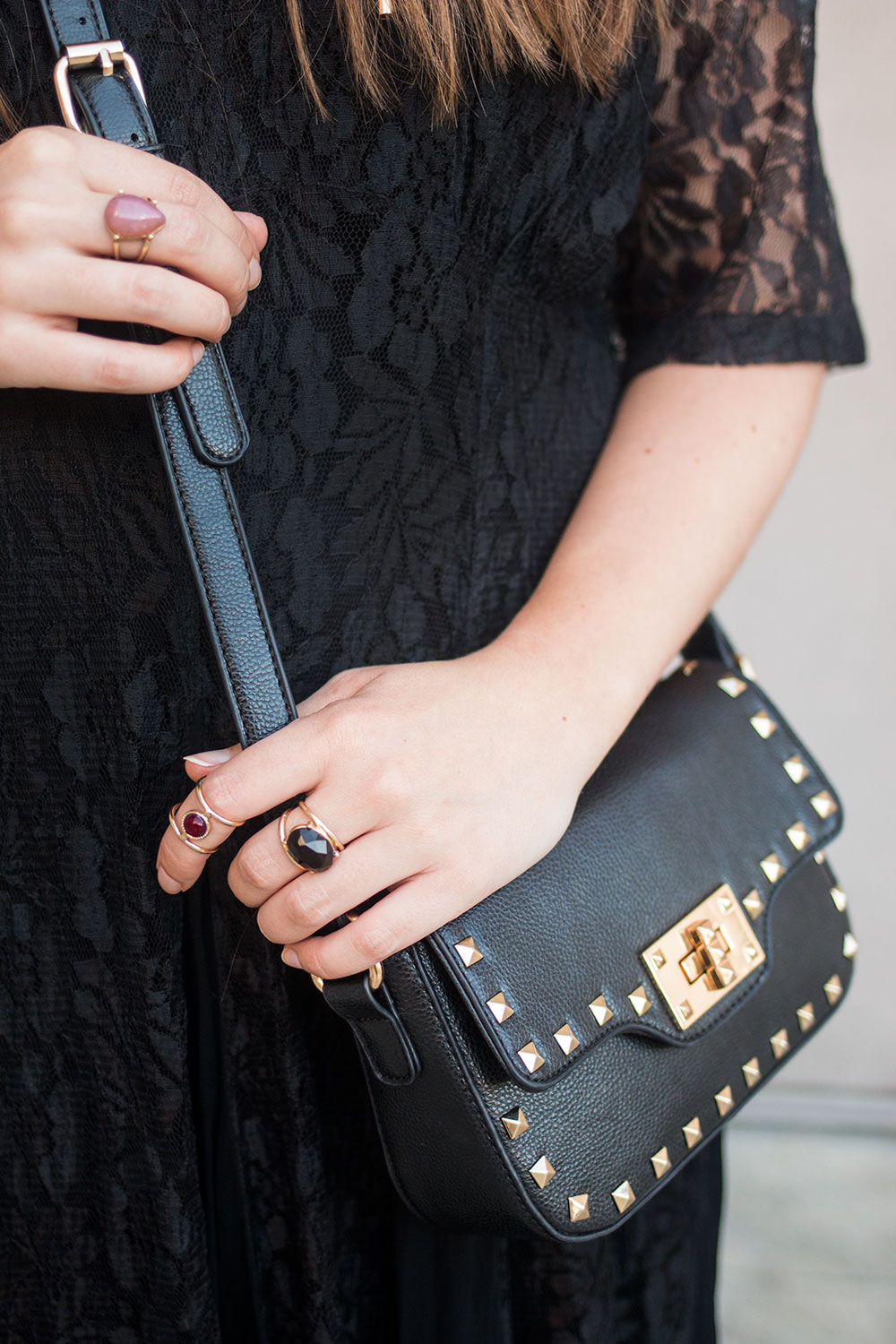 Try a new hairstyle
One of the least expensive and easiest ways to stand out is by making a statement through your hair. Maybe that means rocking a funky hat or trying out that hairstyle that you saw on your favorite celebrity or the runway. Or, go for a bold braid or something simple but unexpected like a half top knot. Whatever you choose, a new hairstyle is an easy yet efficient way to make your look unique to you.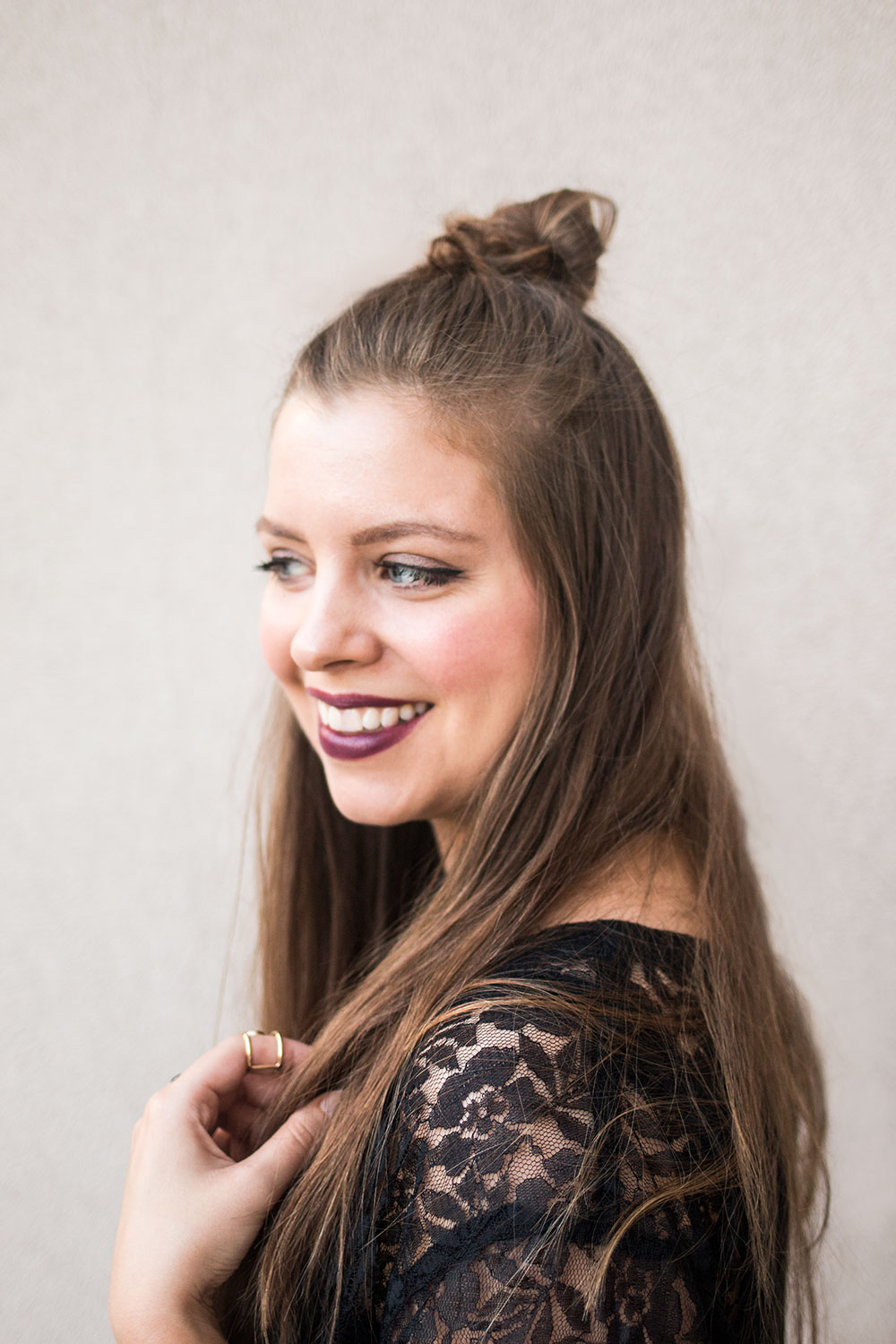 Wear a bold makeup look
Don't care to funk up your hair? Opt for a bold makeup look instead! Every fashion week I'm always amazed by the fresh and out there fashion makeup looks that come down the runway. Try a bold, graphic liner or a different color on your lips (I kind of wish I'd rocked a blue lipstick, not going to lie). Fashion is all about taking risks and showing your personality through what you're wearing. Why shouldn't your makeup do the same?
Play with Color
Fashion shows are notorious for being full of black and neutral outfits. That's all fine and good, but consider picking something that pops. Whether you opt to add one pop of color or opt for a head to toe monochromatic or color blocked look, you'll be sure to stand out (in a good way!)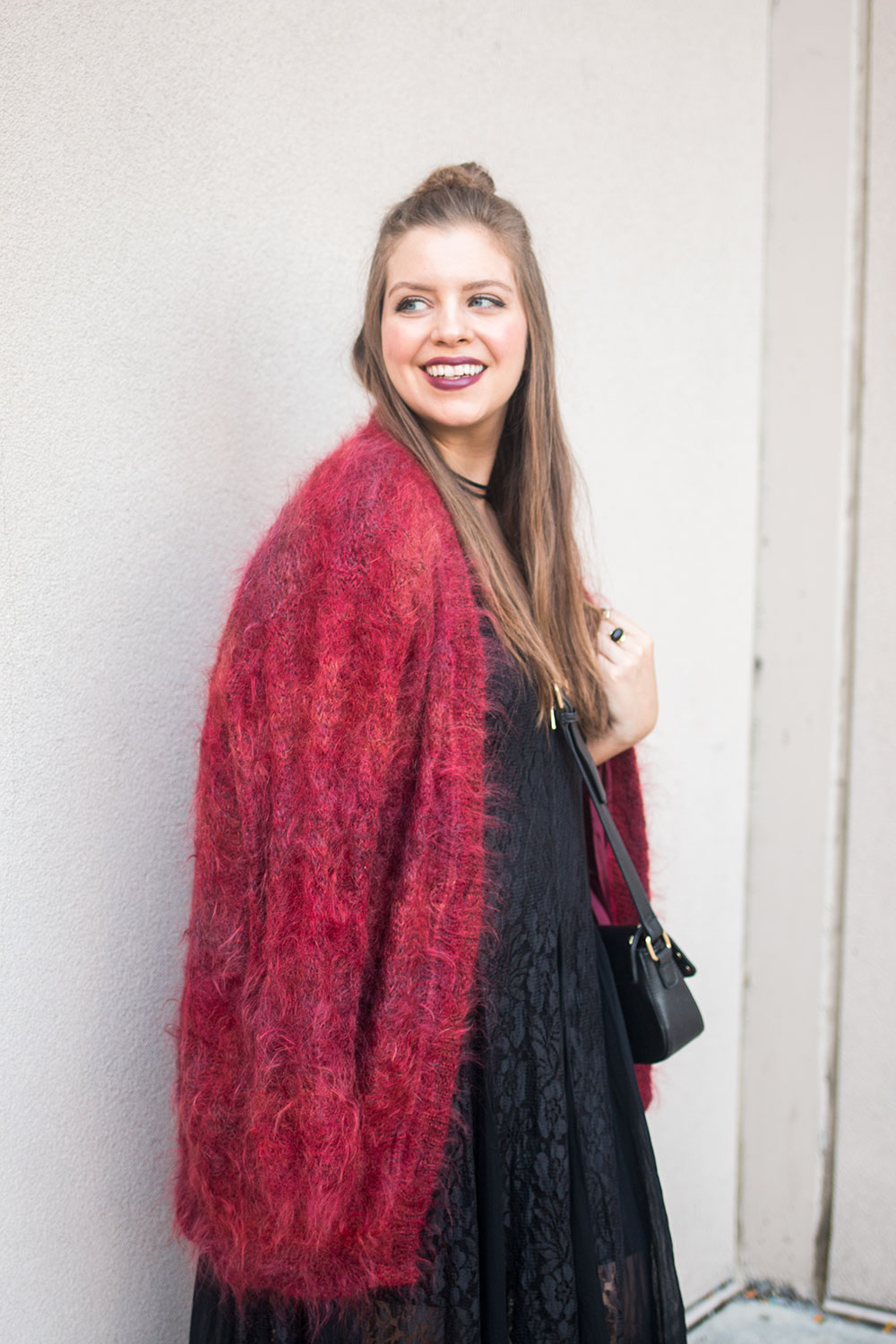 Have fun with it
If you're uncomfortable, you won't have a good time. Be sure whatever you wear, you truly like and feel confident in. After all, what's the point in going to a fashion show if you're not there to enjoy what comes down the runway?! Whatever you choose to wear, just know you're rocking it, and you look great.
Most of all, the important thing about dressing yourself for every event is being true to yourself. If making a statement isn't your style, don't let anyone pressure you to change your outfit. You'll look great no matter what you choose to wear!
Have you attended any Fashion Shows so far this season? I'd love to hear what you've been wearing to your events, or what you would wear if you haven't attended any yet! :)