Anyone else loving the spring sunshine?! With temperatures in the 60s and low 70s over the past week or so, I've been quickly pulling out all of my favorite sundresses and sleeveless tops and packing away my coats and sweaters. It won't be long until summer is here and we'll be spending our weekends going on beach walks and having friends over for backyard BBQs!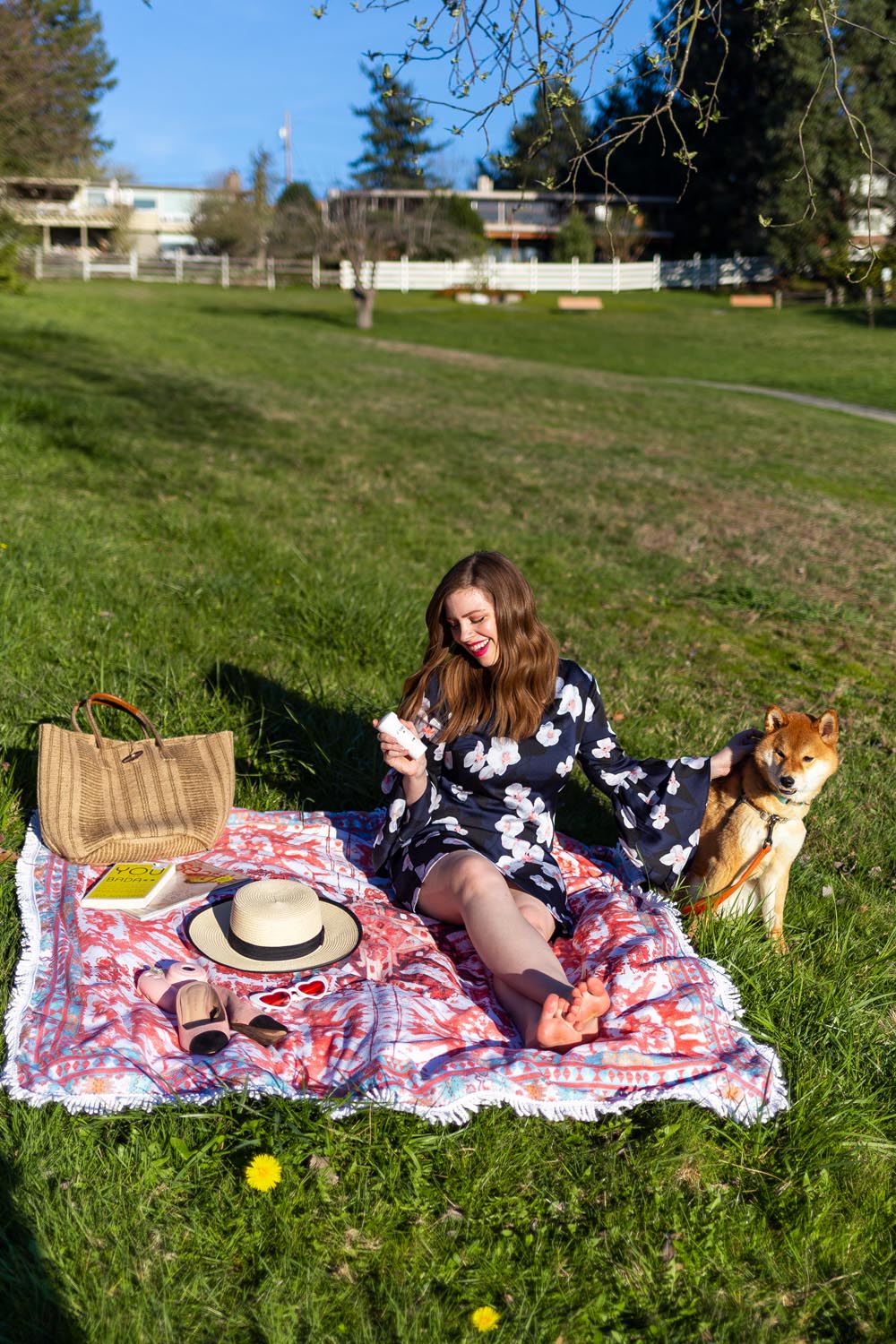 Disclosure: Thanks to Mirum for sponsoring this blog post. All opinions are my own!
Spring Essentials: What's in my Bag this Spring
When the sun is out more days then not, I find it helpful to change up more than just my wardrobe. I revamp my beauty routine, what I wear, and what I carry in my bag with me at all times. Today, I thought it would be fun to share what my spring essentials are, and after this past busy weekend, what I've been keeping in my bag for a day of fun in the sun!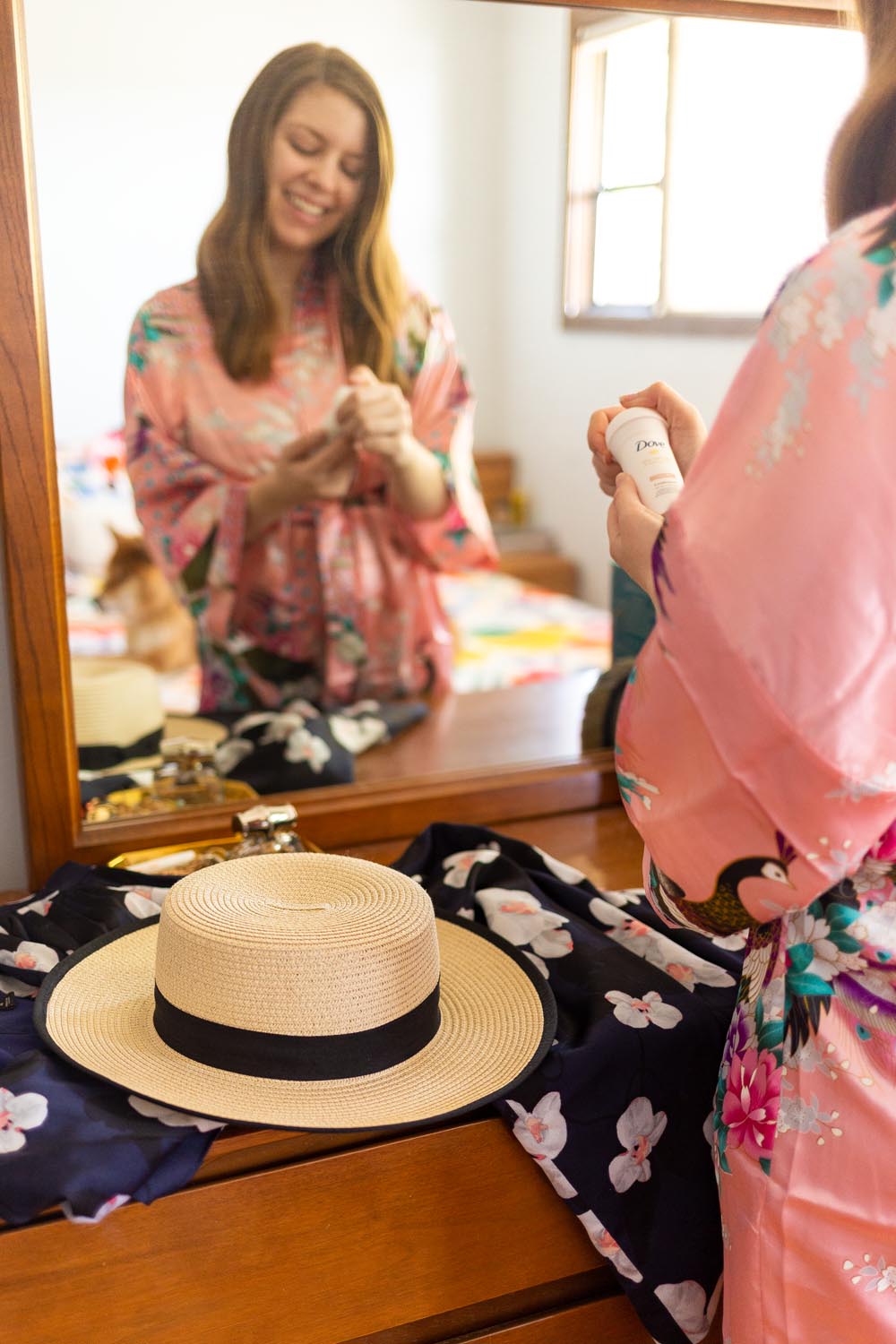 In My Bag: Dove Dry Serum Antiperspirant
With the warm weather comes a shift in my beauty routine. Suddenly I'm getting a little warmer, even when not exercising! While I don't mind getting a little sweaty, it can come with some not-so-pleasant side effects like wetness and odor. I'm one of those girls who, unfortunately, has few options that actually work without causing irritation to my underarms, or just plain leave me feeling anything but fresh. Whether I'm heading out for brunch with the girls, attending a fun event like a bridal or baby shower, or just on my way for a day of "me time", the last thing I want is to worry about how I smell!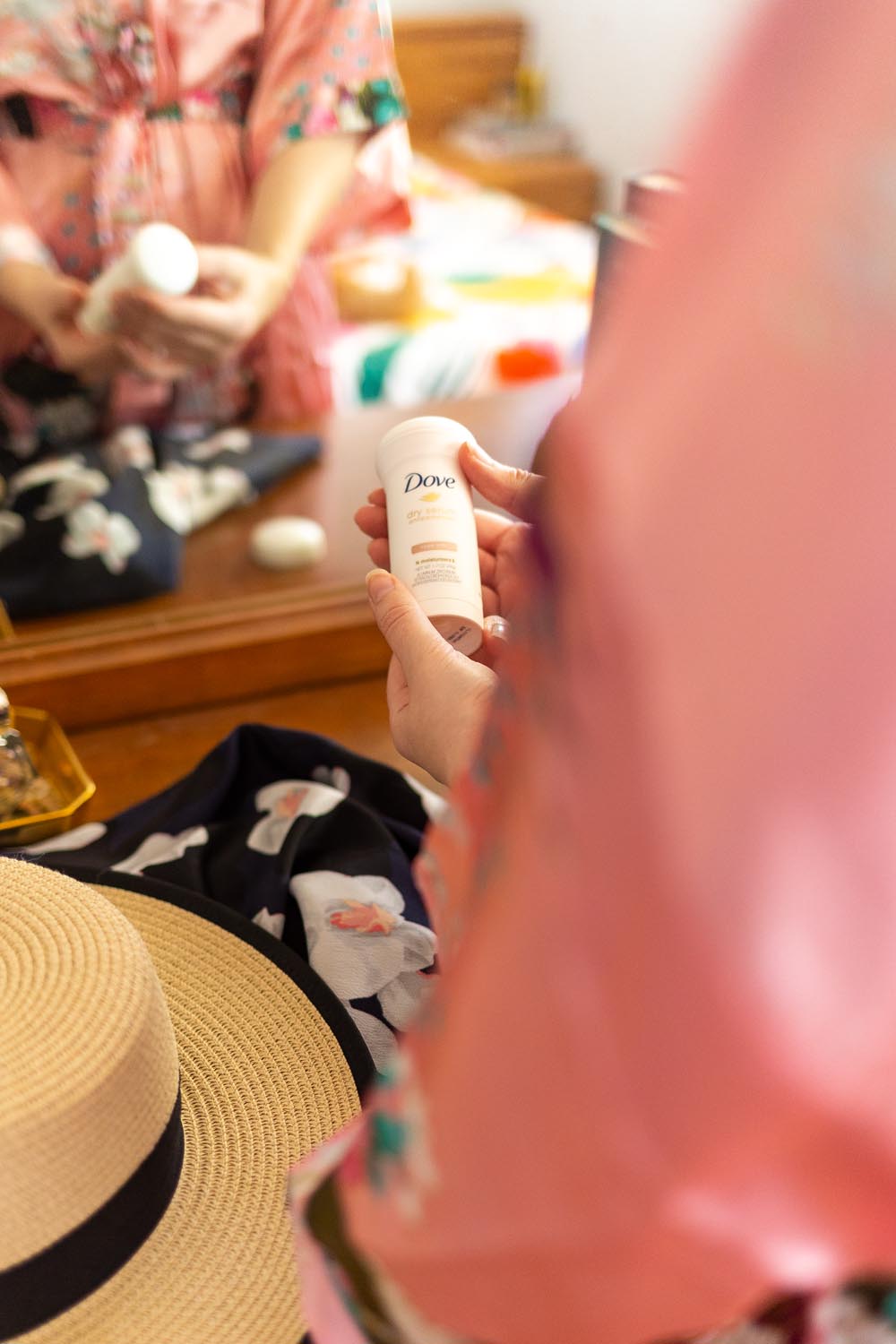 That's why I'm thrilled to be partnering with Dove to share their brand new Dry Serum Antiperspirant, available now at Walgreens! It comes in three scents that you will love: Rose Silk (my personal favorite!), Powder Finish, and Jasmine Touch. Beyond providing a lovely scent, it goes on sheer and lightweight while also protecting me from wetness and odor for 48 hours. The serum part of the product is innovative, too. Dove infuses their antiperspirant with 1/4 moisturizing cream and specially selected facial care ingredients to keep your armpits feeling silky and smooth. See you later, irritated underarms!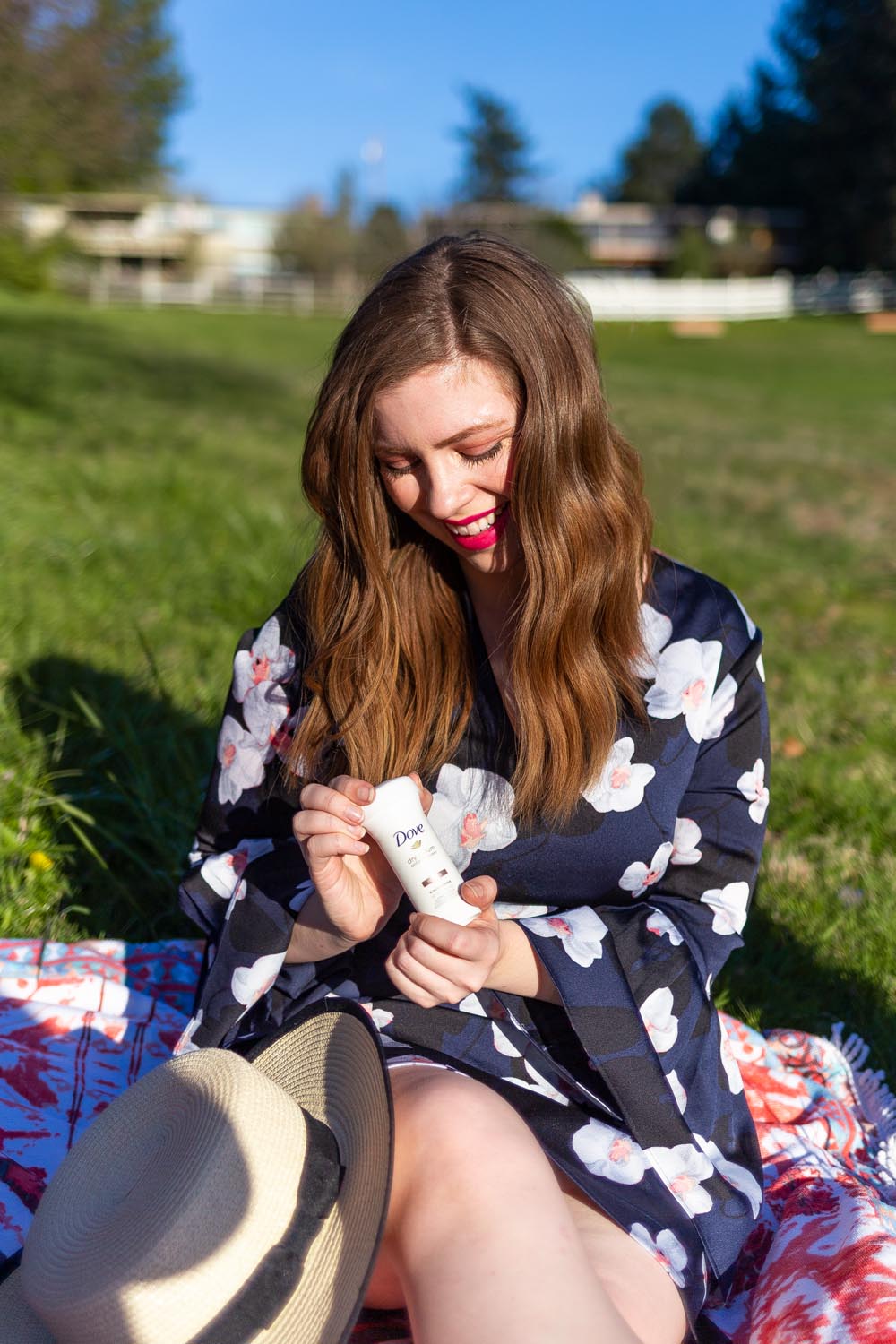 If you struggle to find an antiperspirant that leaves you feeling fresh and doesn't irritate your underarms, I highly recommend you give the new Dove Dry Serum Antiperspirant a try. Now through 4/6, when you buy one Dove deodorant, you can get another one 50%! Grab the new Dry Serum Antiperspirant at select Walgreens stores, or online at Walgreens.com. (Pro tip: If you're having trouble finding it in store, a friendly Walgreens Beauty Consultant would be happy to order it for you! Or, you can order it yourself at Walgreens.com to get the deal, too.) You can be sure I'll have one in my bag all spring and summer long!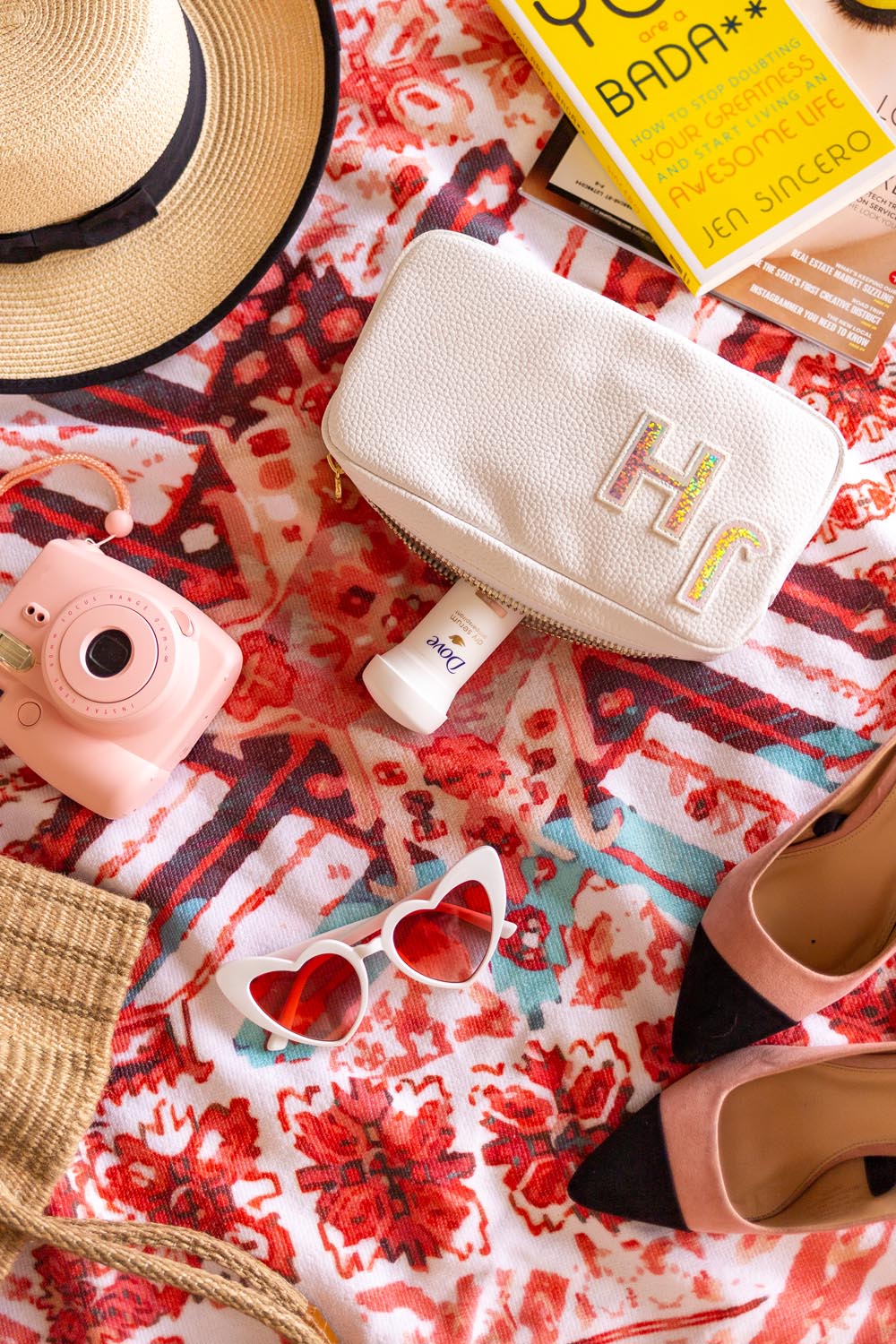 In My Bag: A Toiletry Bag + Beauty Essentials
So where does one store their beauty products? In a toiletry bag, of course! Besides my Dove Dry Serum Antiperspirant, I also keep a few makeup items in here for fresh touchups on the go.
I particularly love having an all-in-one face palette available to me. Mine has eyeshadow, blush, highlight, and bronzer so that I'm never without a little color on my face! Other than a face palette, I always carry concealer (with a wand for easy application!), an eyebrow pencil, lip color, and last, but certainly not least, sunscreen for touch-ups throughout the day! Don't forget to reapply every 2 hours or so when in the sun.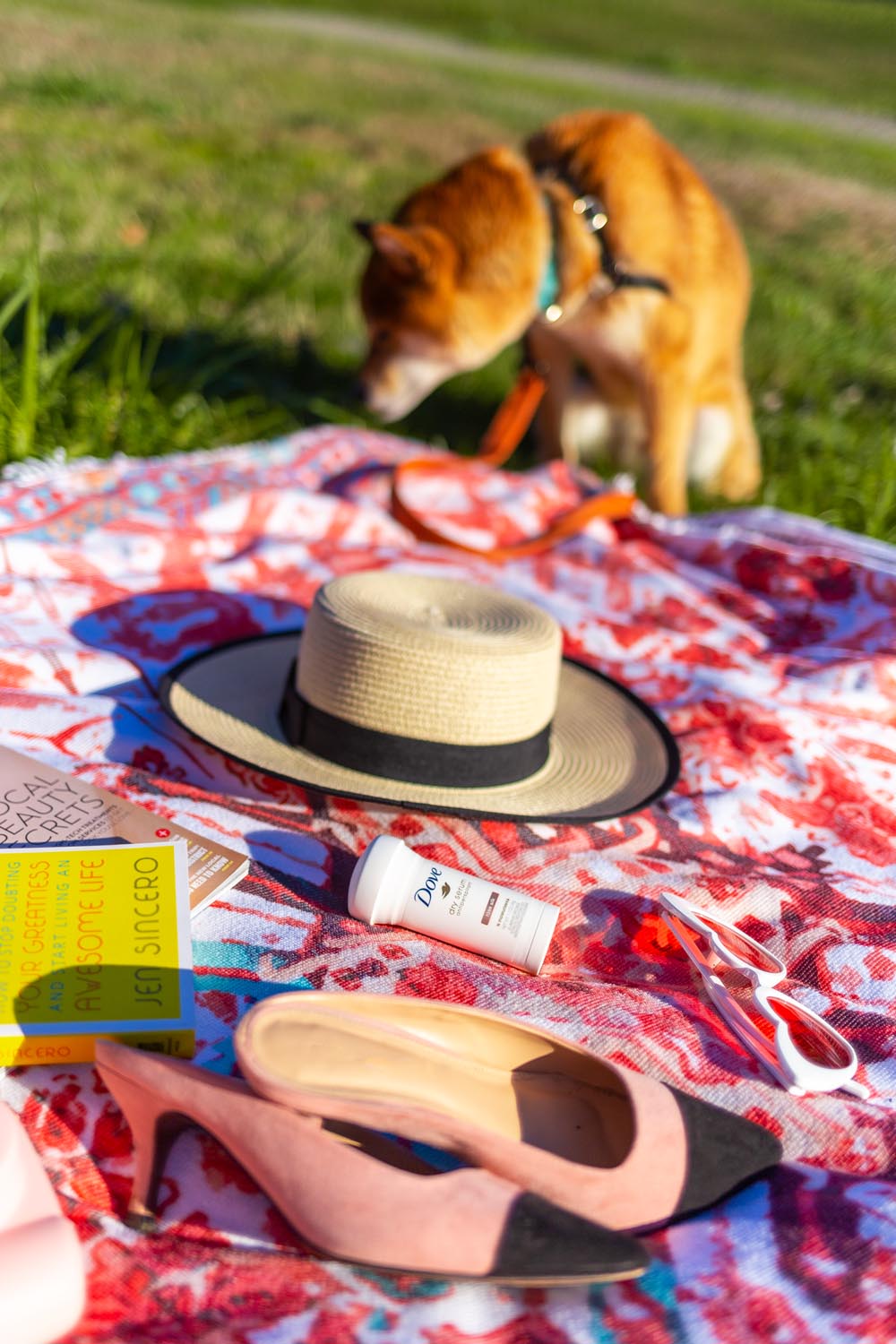 In My Bag: A Good Book
You know what's the worst? Besides forgetting to apply deodorant before heading out the door (whoops!), realizing you forgot to plug your phone in and it's just about dead is the worst! I recently had this happen before I hopped on the train into Downtown Seattle, and only had about 10% battery life. Oops! Knowing I had to preserve battery life to get me to my destination safely, I was kicking myself for not having a good book with me. Now, I like to keep a small paperback book in my bag at all times so I never have to be bored on the train, while I wait for an appointment, or really any other time, again.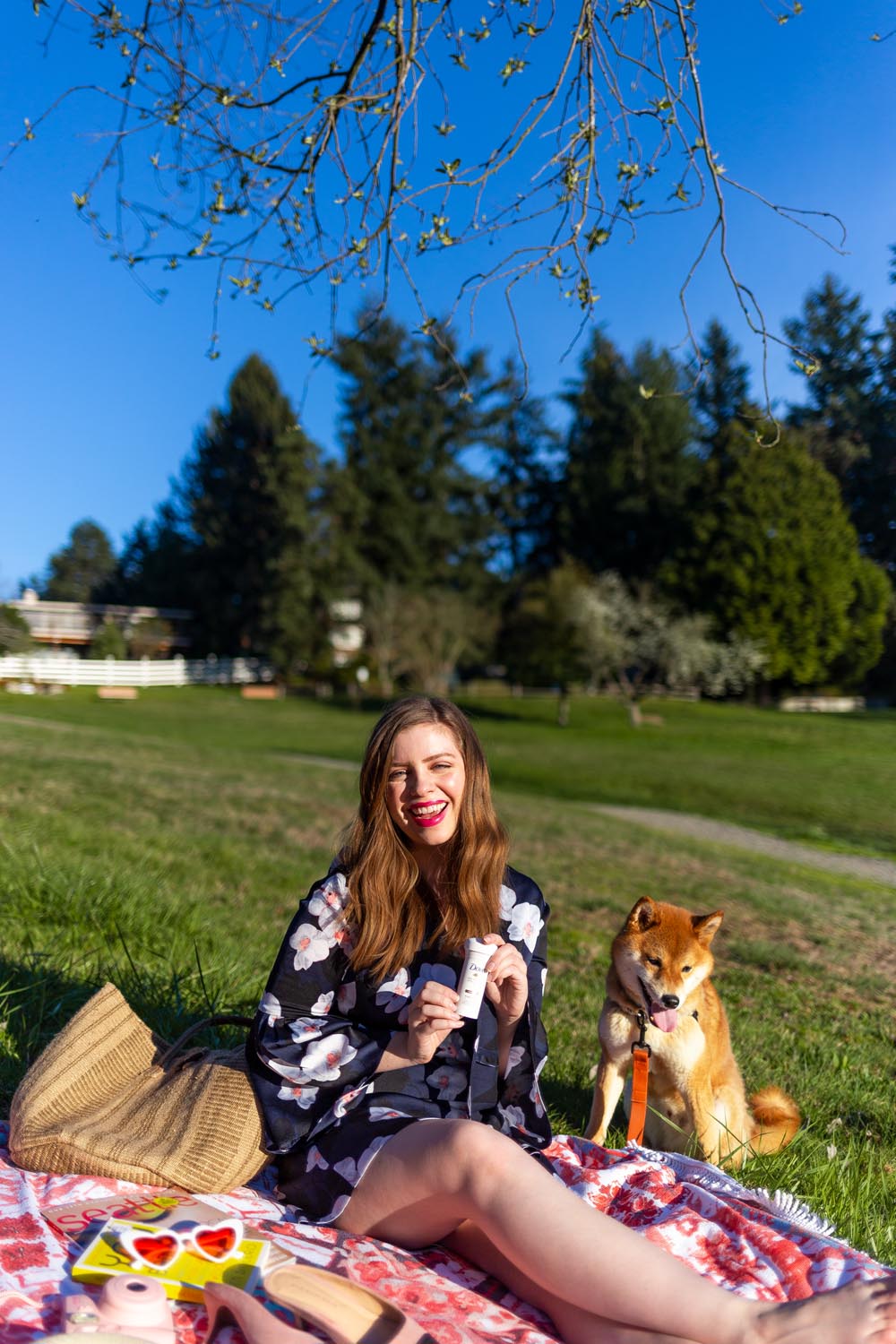 In My Bag: A Cute Springtime Accessory
With the sun shining, now more than ever I'm making sure to grab a pair of sunglasses as I head out the door. But what's also fun about spring is the whimsical nature of the season. I love adding fun touches to my outfit, and a pair of heart sunglasses give me heart eyes, literally! If hearts are a bit too playful, try a colorful pair, a new shape, or even a fun retro pair. Not only will they brighten your mood, but they'll upgrade your entire outfit!
In My Bag: A Camera to Document More Memories
While it's true I take a lot of photos for my blog posts and Instagram, I actually am terrible about documenting everyday moments. You know, when family and friends get together. Or even just capturing the small moments in everyday life that bring joy, like your dog's silly smile, or a flower blowing in the breeze. I'm trying to encourage myself to take more fun photos by carrying an instant camera with me more often, and put those memories on display at home!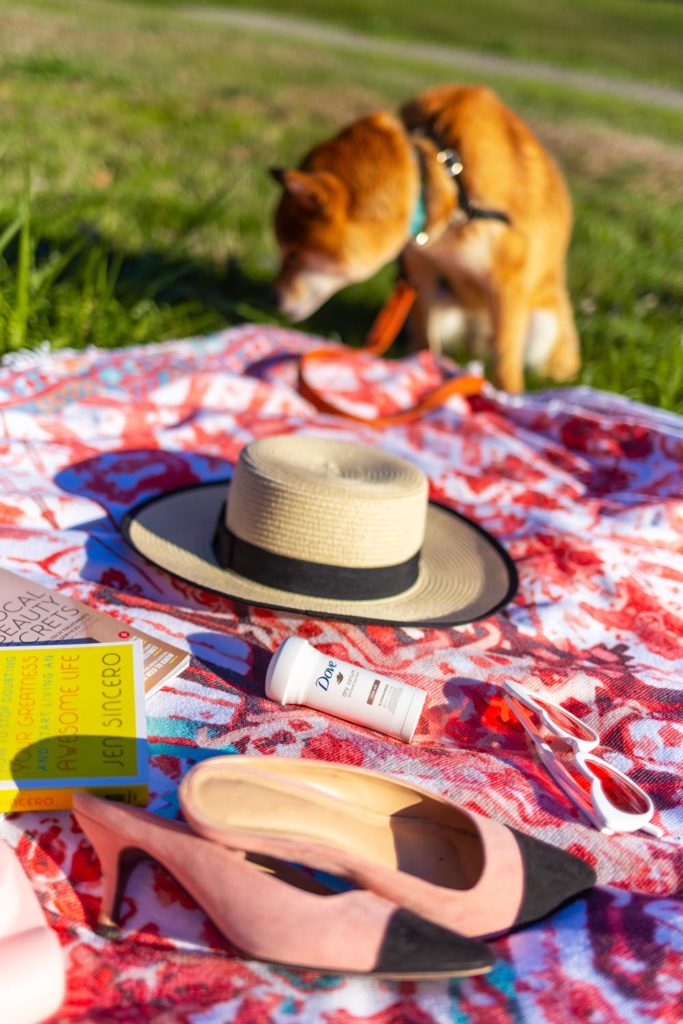 In My Bag: A Cute Pair of Spring-Ready Flats
My job as a blogger has me on the go quite frequently, and one thing I always try to have with me, either in my bag or car, is a pair of comfortable shoes. It can be hard to find a pair of shoes that are stylish and still allows me to stand on my feet at events without wincing in pain. Fortunately, the kitten heel trend has made wearing flats trendy again, and I'm thrilled with all of the stylish options! A pair of spring-ready pink flats with a contrast cap toe goes with everything and has been in my bag as of late!
In My Bag: A Snack To Curb Hunger On-the-Go
When the weather is nice, it's hard to want to stay indoors! When I'm out and about, it's always tempting to stop for a snack or sweet treat. I've found, however, that carrying a granola or energy bar with me helps to curb these impulse buys. Throw in an extra bottle of water into your bag, too. Staying hydrated and keeping the "hanger" at bay is in style this spring!
And with that, I hope what's in my bag has inspired you to change up what you're carrying for the season ahead! And don't forget to check out the brand new Dove Dry Serum Antiperspirant at Walgreens. Through 4/6, you can save by buying one Dove Deodorant and getting another for 50% off! 🙌🏻
Have you tried the new Dove Dry Serum Antiperspirant? What's in your bag this spring? I'd love to hear about it in the comments!