Product Sample: Complimentary jewelry samples were provided to me in exchange for this styling. Affiliate Links: If you click on a link in this post, I may make a small commission.
Do you subscribe to the idea that you shouldn't wear white after Labor Day? Honestly, I've neer been a big fan of this concept. I'm definitely not one to wear white on white outfits too often, however, if I decided I wanted to in October, why shouldn't I?! Usually by October I'm living in skinny jeans, boots, flannels, and jackets with hoods to be fair. I mean, I do live in the nation's supposedly rainy city. (It's not. Mobile, Alabama gets more rain than Seattle!)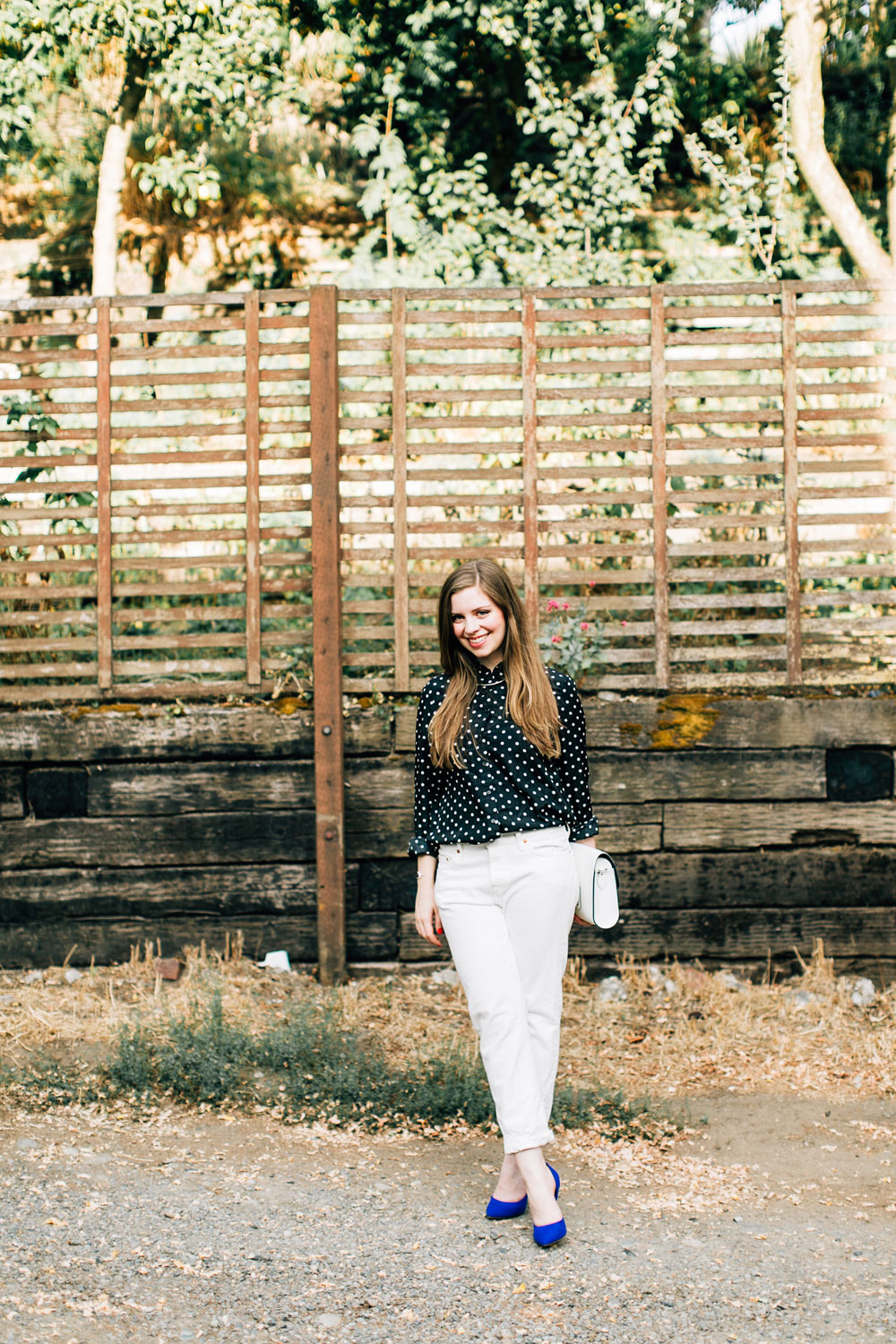 What I'm Wearing
Top: Popbasic (similar)
Jeans: Levi's 501 CT Boyfriend Jeans (On sale for less than $20; runs big, size down 1-2 sizes)
Necklace: Collar Necklace via Forever 21
Bracelet: Druzy Slide For You Bracelet c/o Trendy Jewels
Rings: Druzy For You Ring c/o Trendy Jewels
Bag: The Cambridge Satchel Company Large Pushlock Crossbody via The Zoe Report Box of Style Summer 2015 (Full review here.)
Shoes: Jessica Simpson Jonii Pumps c/o Rack Room Shoes (last styled here.)
Photography by Jenna Bechtholt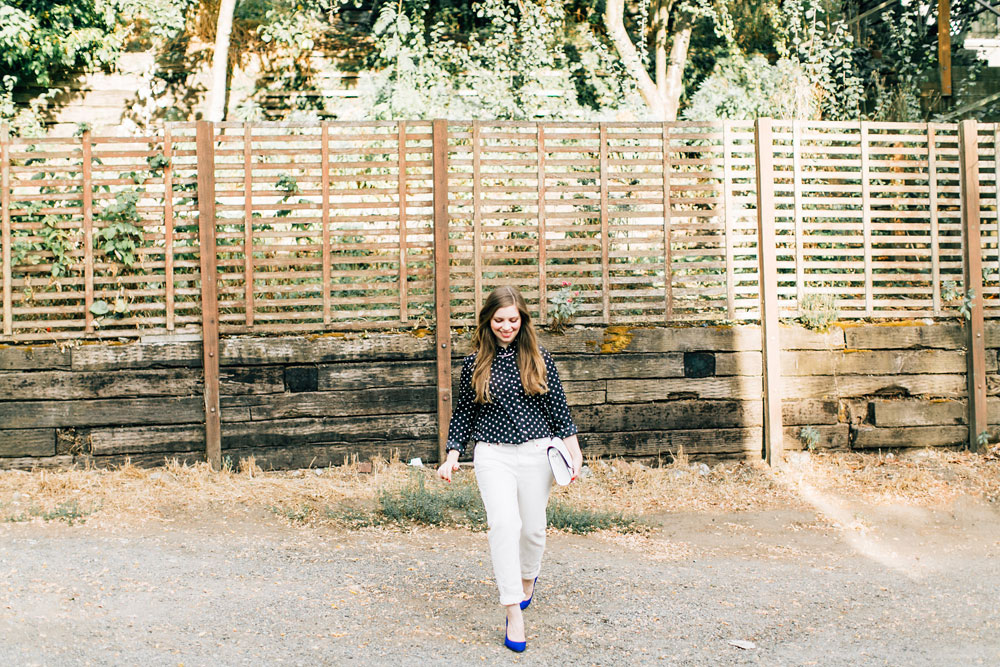 That's why when I saw my Levi's 501 CT Boyfriends in my closet I knew I had to pull them out for at least one last outfit before Fall officially begins. It's far too dangerous to wear white pants in Seattle during fall… I mean, rain + city streets + white pants just do not mix for obvious reasons.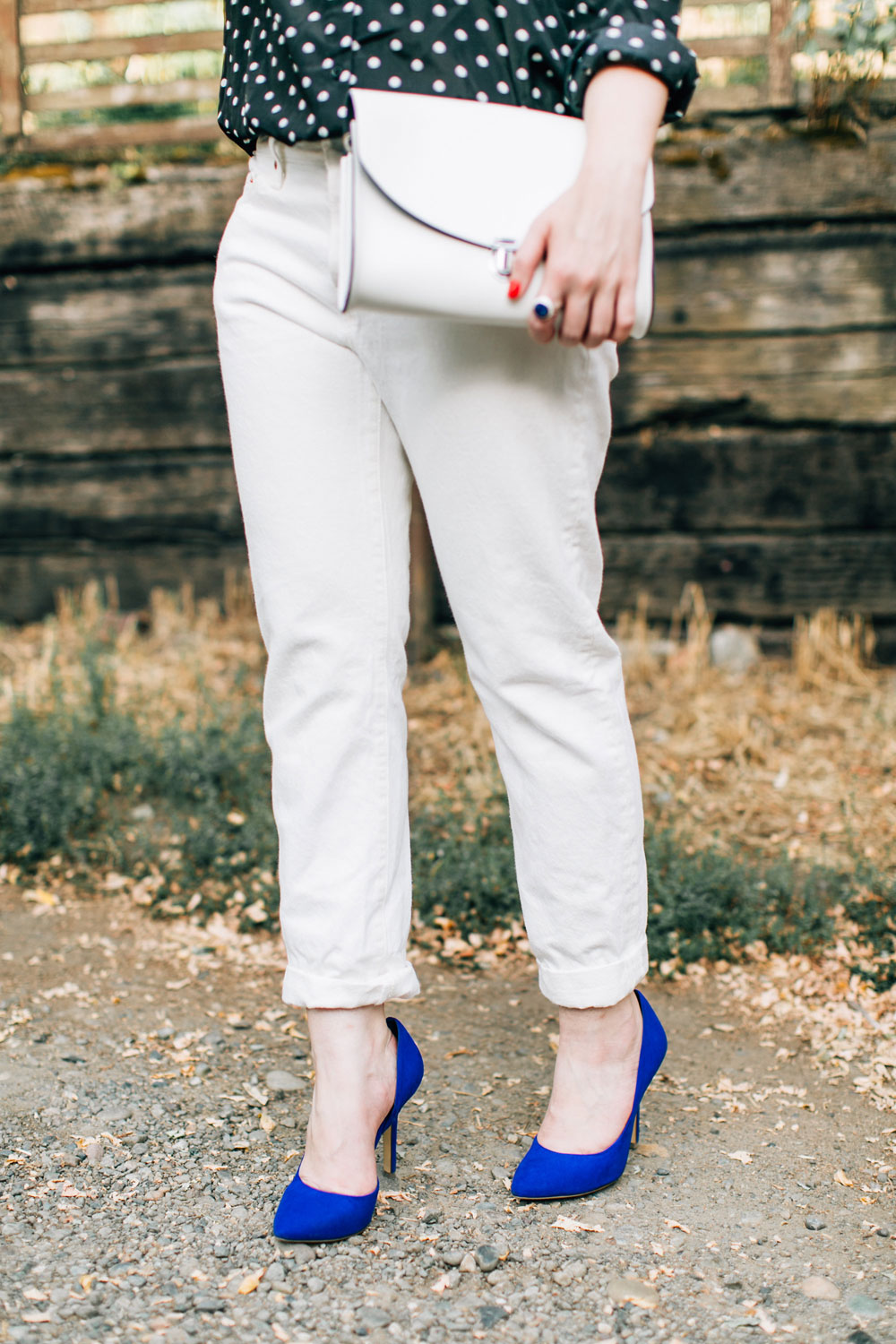 And speaking of all things style and local, did you know Zulily's headquarters is here in Seattle? They're having a model call tomorrow, September 12. For this particular event, they're looking for sizes 8-14, however if you're interested in submitting your name for future opportunities outside of that size range, you can do so here. No modeling experience? That's okay! They're looking for confident women, no experience neccessary.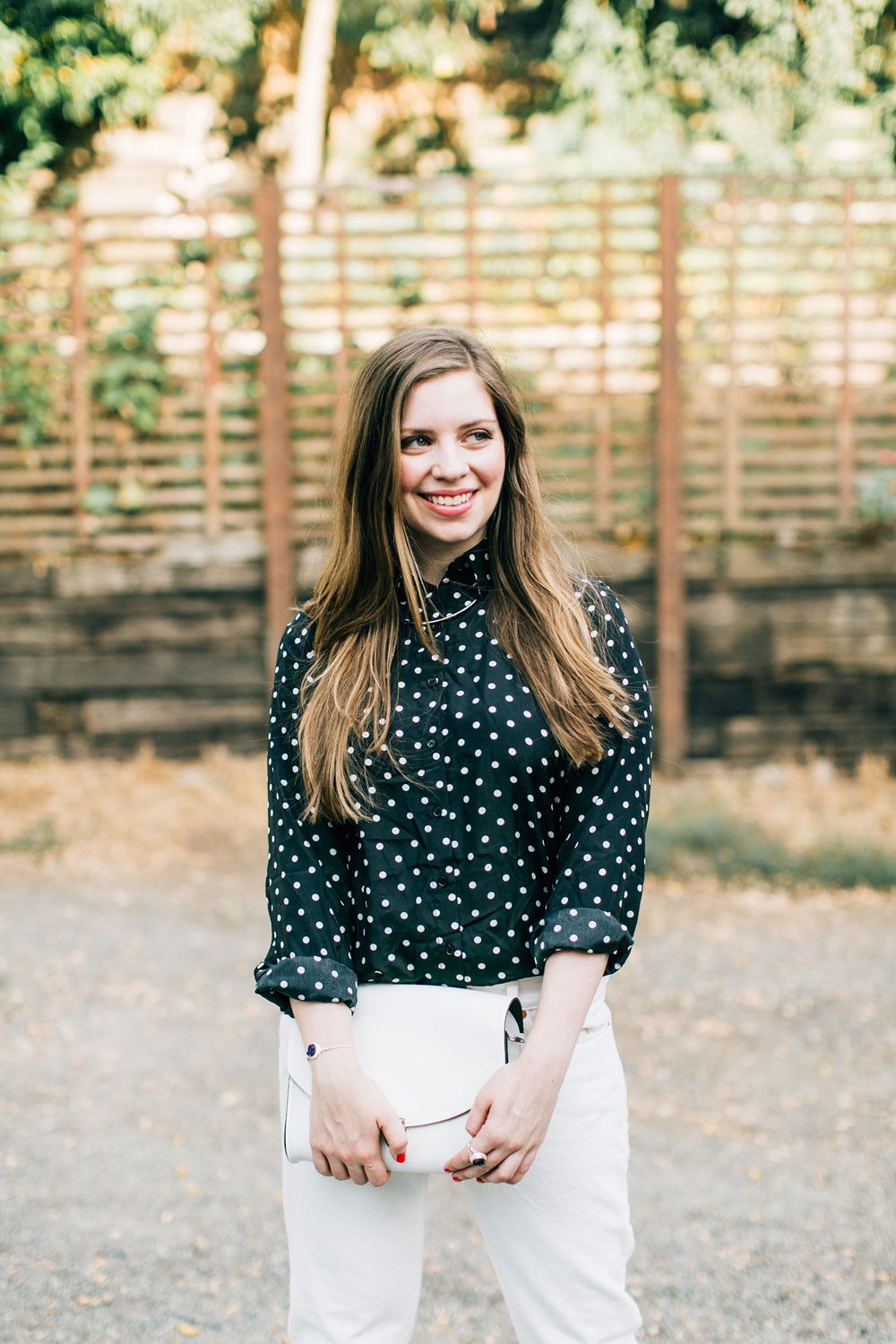 On that note, I will leave you to enjoy your Friday and weekend… I, unfortunately, caught a cold that Dave brought home and am concerned if I write too much my fever induced writing will not make any sense. I hope this isn't a sign of what's to come this fall.
Are you a believer in the "no white after Labor Day" rule? I'd love to hear your thoughts!