I realized the power of hair and beauty products on the first day of the fifth grade. Sounds weird, right? But hear me out. I remember trying a sample of Pantene Daily Moisture Renewal Shampoo and Conditioner from the newspaper on my first day of fifth grade. My parents have always been frugal. My dad was a grocer – he loved clipping coupons and finding a deal so I, too, have always been on the hunt for affordable, quality products. When Pantene reached out to me, I was excited to work with them!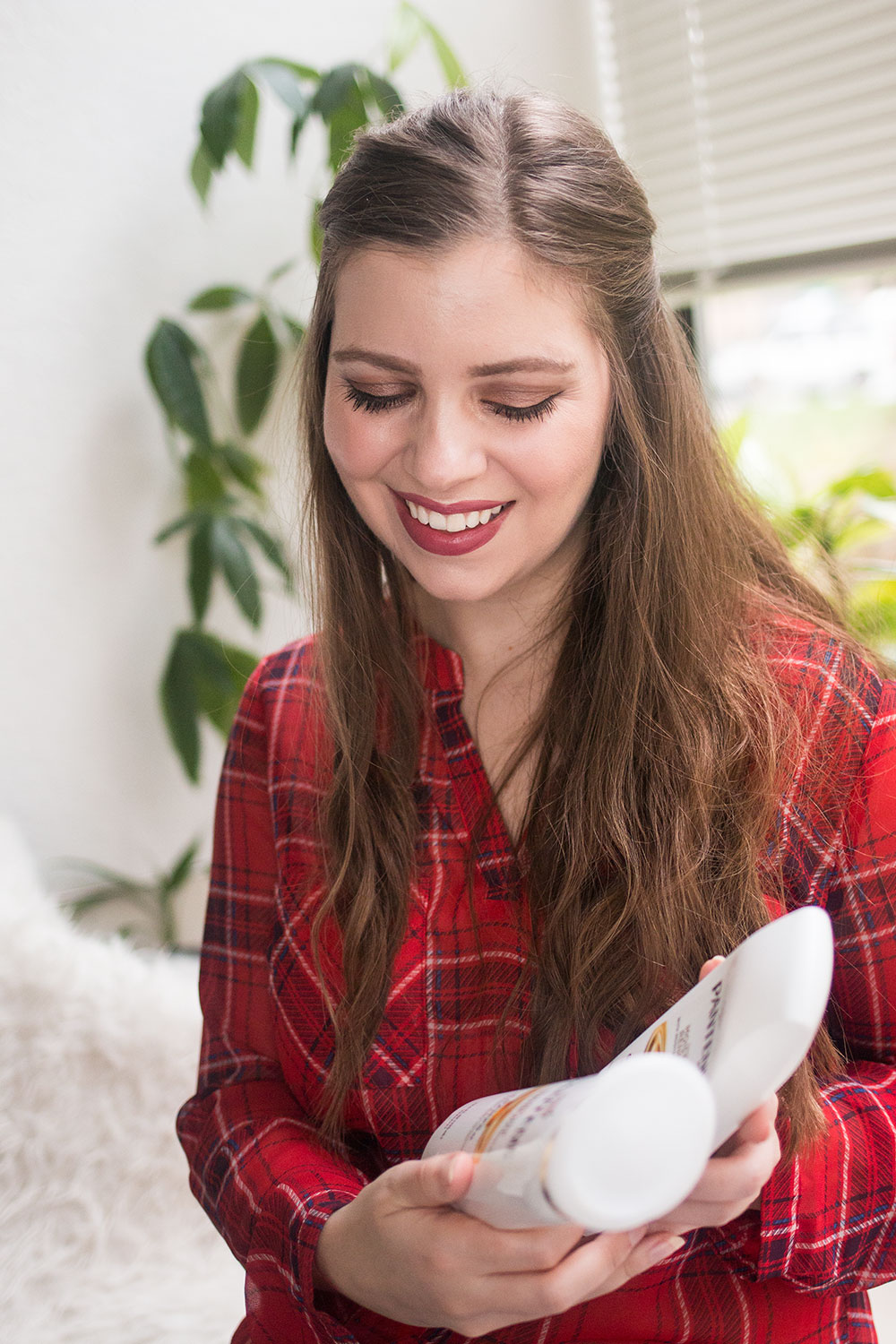 Using that sample was my attempt at feeling more like a grown up, as to me, Pantene had always been out of reach. I knew Pantene from TV commercials, where beautiful women went from frizzy and lackluster hair to beautiful, long, shiny locks. I lathered, and I rinsed, and I conditioned, and I rinsed, and I went to bed hoping that in the morning, my hair would look just like those women on TV.
In the morning, my hair smelled of Pantene, and I felt like a new woman. Well, not really, as I was only about ten years old, but you know what I mean. I dressed in my new school clothes and was off to my first day of 5th grade. And then something weird happened. I was sitting at my new desk, and my new teacher walked by. She got a whiff of my hair and immediately couldn't stop raving about how great it smelled!
And that, my friends, was the day that I realized that beauty products have the power to bring people together. It broke the ice for a teacher to bond with her student. It opened up a conversation with other new students and myself to bond over a commonality, over hair care, something we all shared.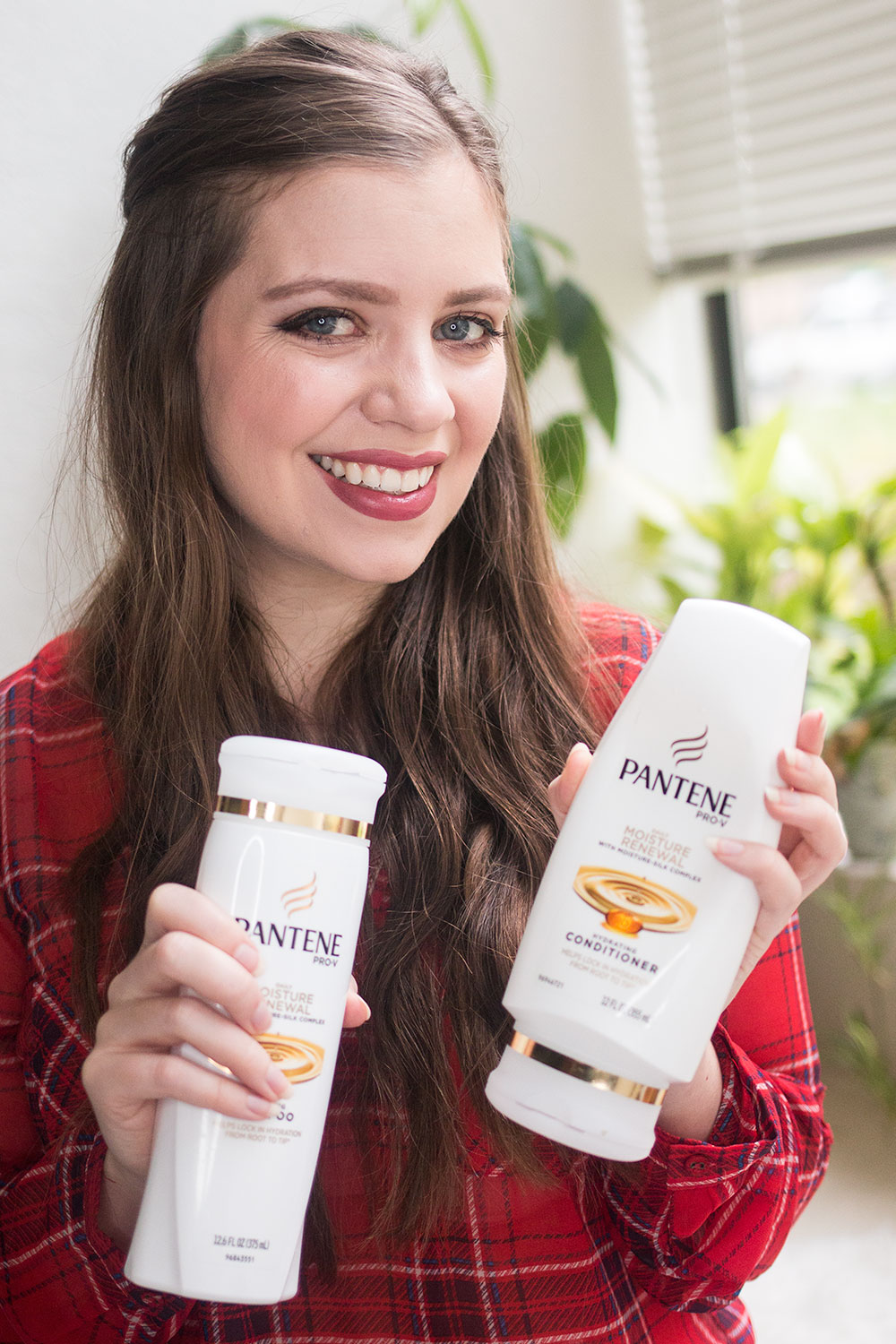 For me, the Pantene Pro-V Collection has been a staple hair brand ever since. As a beauty blogger, it's no secret that I try out many products, but Pantene Hair Care is a tried and true for me. Their Daily Moisture Renewal Collection is one that's stood by me since that first day of fifth grade, and it has performed (and smelled!) the same ever since.
Not only can I count on their shampoo and conditioner, but I know I can trust their styling products too. I've consistently been impressed Pantene Pro-V Airspray Strong Hold Hairspray, which preps hair for an amplified look inspired by collagen, but also provides manageability so you can create your full-bodied style. Who doesn't love a voluminous hair style, especially during the holidays, without the sticky or crunchy feel?
Recently I had been noticing that my hair was experiencing a change. Just like my skin, apparently, my hair knows when the weather and seasons are changing. I noticed I had a lot of build up; my hair was falling flat, and my roots were looking greasier than ever. When I switched to Pantene Pro-V Daily Moisture Renewal, I immediately noticed an improvement By the third day, my weird oily roots and limp ends were replaced by shininess, smoothness, and the scent that I remembered from my youth.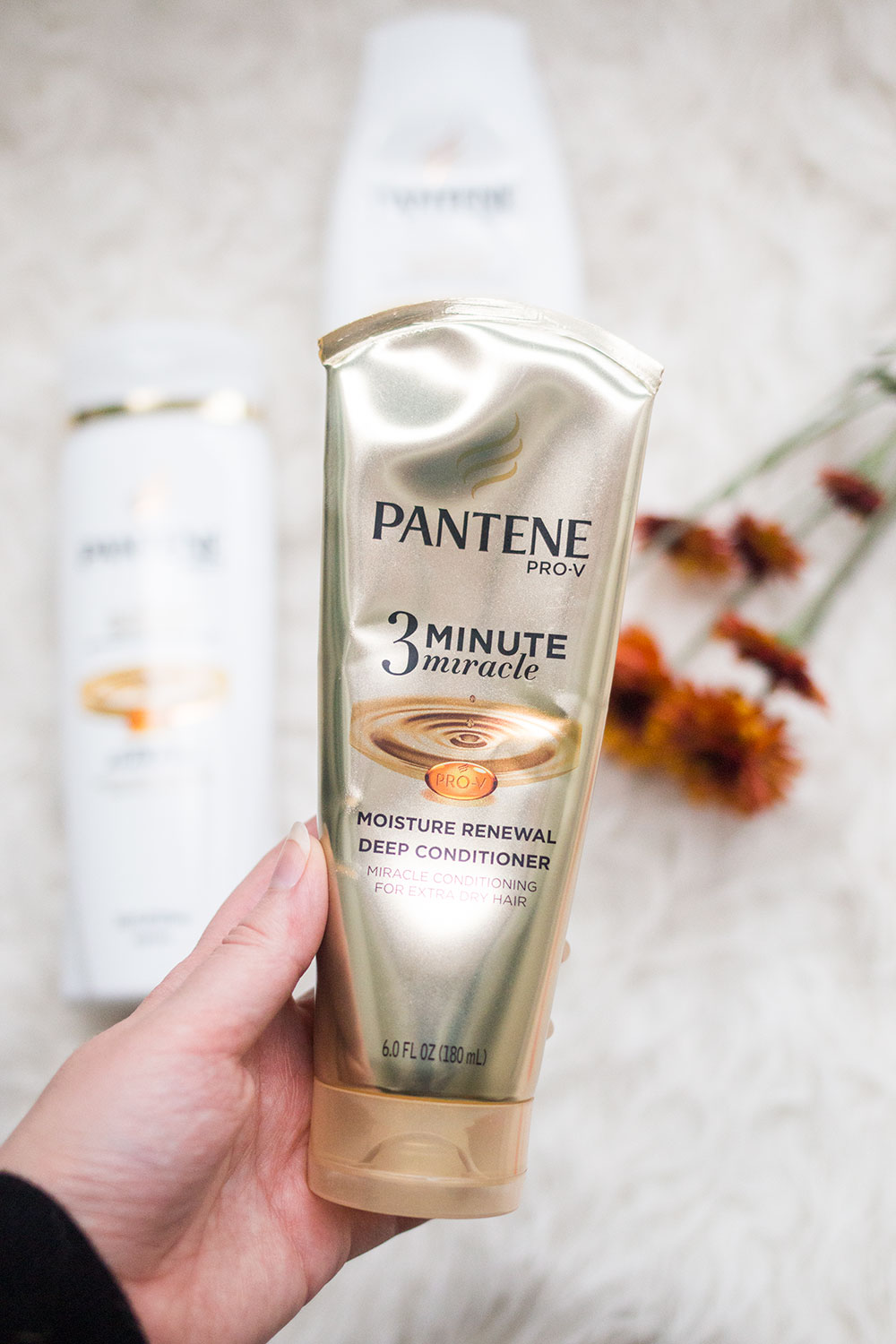 I have also tried the Pantene Moisture Renewal 3 Minute Miracle Deep Conditioner. It's the perfect deep-conditioning treatment, and best of all, I don't have to do any extra work with their proprietary Pro-Vitamin formula that helps to control hair's moisture levels and prevent damage for a soft, smooth, moisturized feel. When I've finished shampooing my hair, I can just apply the product to my ends, shave my legs, and then rinse the conditioner out. For me, the 3 Minute Miracle helps soften any knots (which inevitably return when the weather cools down as my hair loses moisture) and allows me to comb them out quickly in the shower. Not only that, but I've noticed it has improved the condition of my ends and calmed down frizz as well as flyaways. I opt to use the Pantene Moisture Renewal 3 Minute Miracle Deep Conditioner every 3 shampoos or so, especially focusing on the areas that get tangly and then comb the rest down to my ends.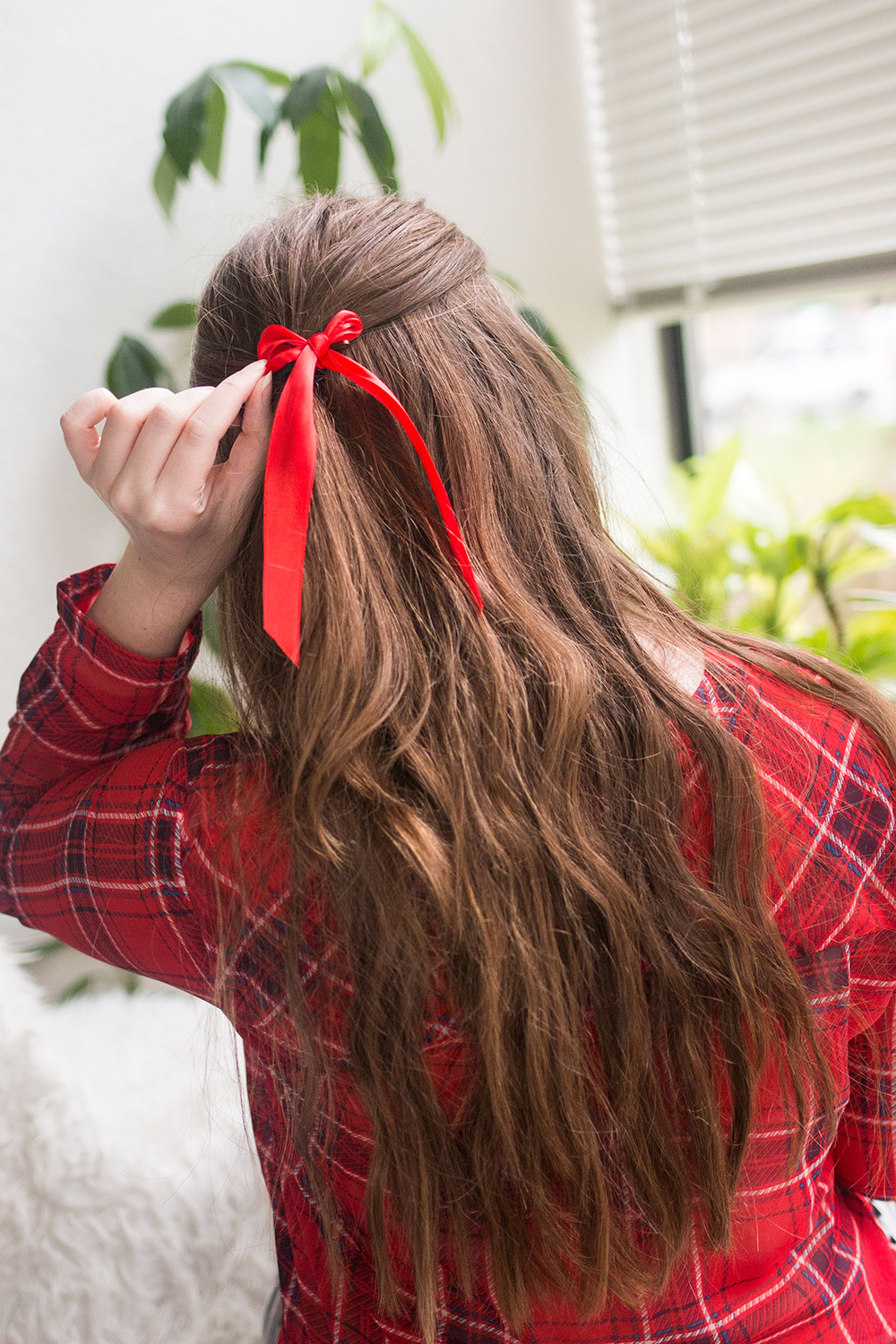 Besides smelling and performing well, Pantene improves the health of your hair over time. It is a real, long-term solution for healthy hair. For me, that means keeping my ends from getting too dry while preventing my roots from overproducing oil. In the Daily Moisture Renew line, the Pro-Vitamin Formula helps maintain my hair's moisture level and also helps prevent further damage from hot tools and everyday environmental stressors. I love that I no longer have to worry about blow drying my hair when I'm short on time or blasting the heat too high. Finding balance in my life and my hair care products isn't always so easy, which is why I've been so happy with Pantene!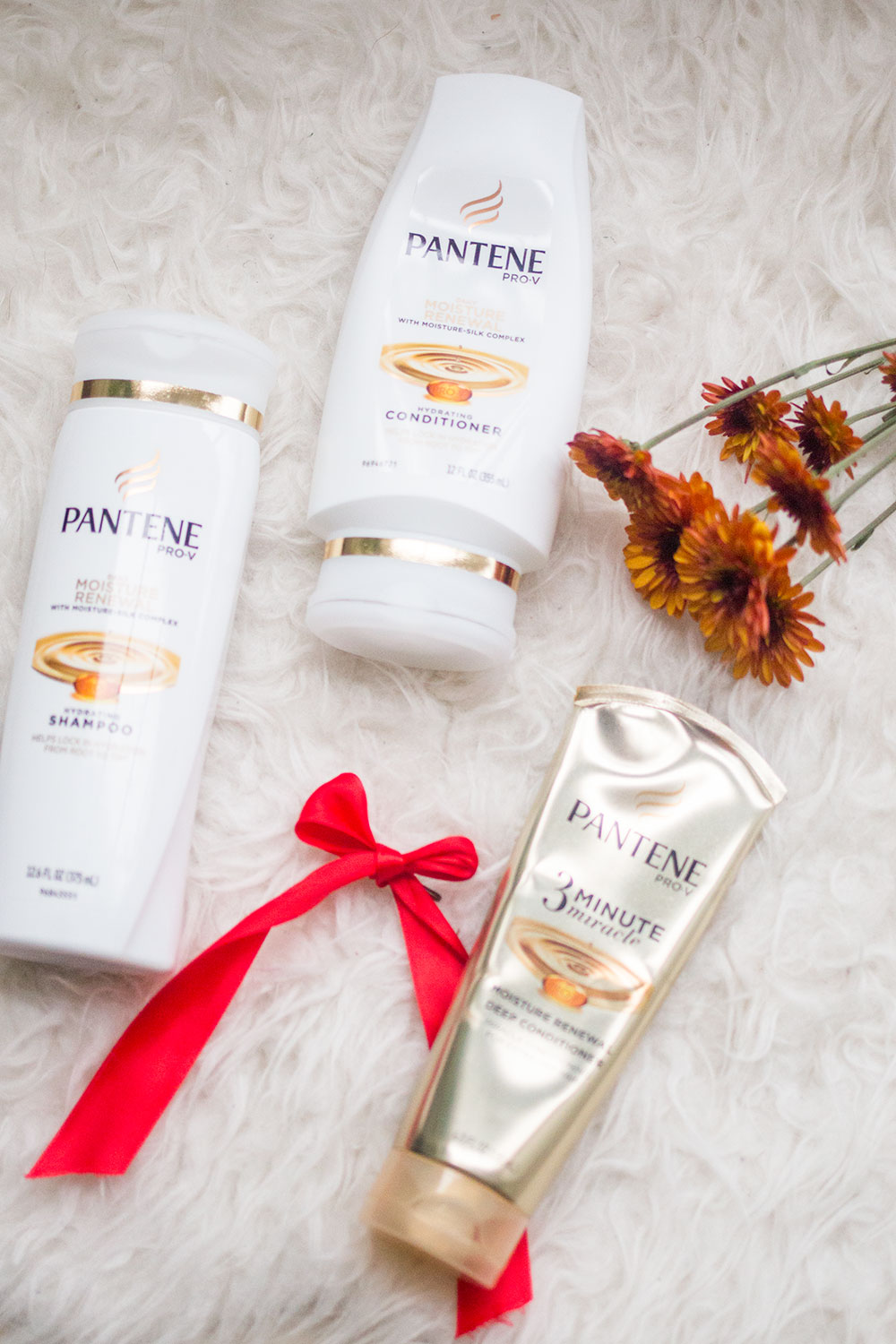 Best of all, Pantene makes something for everyone. Not in need of moisture? Pantene has a collection for every hair type. Check out Pantene Pro-V's Smooth  & Sleek, Sheer Volume, and Repair & Protect collections. You can find these Pantene Pro-V Collections here on Amazon! Having your hair products shipped to your home is a huge time-saver.
Now I'd love to know, what's your hair like? Have you updated your hair routine recently? Let me know if what other hair posts you'd like to see, maybe some holiday hairstyle ideas? Let me know in the comments below!
This is a sponsored conversation written by me on behalf of PANTENE. The opinions and text are all mine.