We all know I love reading, and I love when I find a fellow blogger who does too! I'm excited to have Lola of Lola Lane Love here to share her favorites on her winter reading list! The new year marks my next Goodreads reading challenge, and this year I'm shooting for 150 books. Yes, I'm crazy, but I'm definitely adding some of Lola's picks to my reading list this year!
---
As soon as I saw that Jenn was looking for guest bloggers, I knew that our shared love for books would be a great place to start. Now, I have to start this post off by saying that I am a professed lover of non-fiction and autobiographical genres of literature. However, I do like to mix it up every once and a while and will try to do so in this list!
So grab your cup of coffee, tea or wine, your favorite snuggle blanket and let's get started.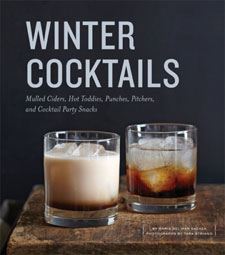 1. Winter Cocktails: Mulled Ciders, Hot Toddies, Punches, Pitchers, and Cocktail Party Snacks by Maria del Mar Sacasa, Tara Striano (Photographer) –  Starting off with a light and fun option, as soon as I saw this on the shelf a few months ago, I had to snag it up. It includes so many warm and cozy drinks for the amateur bartender in us all.  My personal favorites? The hot chocolates and party punches.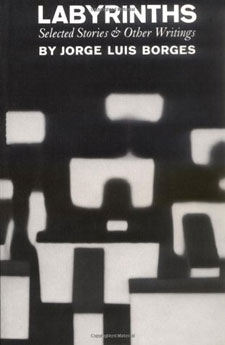 2. Labyrinths by Jorge Luis Borges – I read this book practically every winter because it's just an easy read and has the ability to keep my attention. No, this is not the written version of the David Bowie that we all remember from the 80s, but a compilation of short stories and essays that were written in the 60s and then translated to English from that author's native language, Spanish.
This isn't everyone's cup of tea but a book you can crack open just about anywhere and enter a whole new world.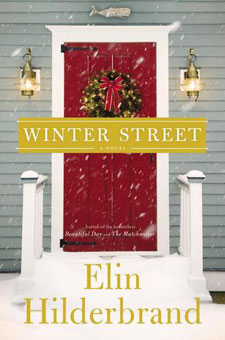 3. Winter Street by Elin Hilderbrand – This is a Christmas story that is filled with warmth from start to finish. An Innkeeper is looking to get his grown children all together for the holidays, but there is plenty of dysfunctional family drama to go around. This is another light, fictional read that will have you laughing the whole way through and maybe make you feel a little better about the ups and downs of your own family.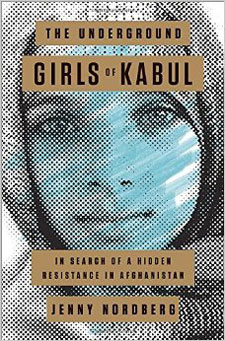 4. The Underground Girls of Kabul: In Search of a Hidden Resistance in Afghanistan by Jenny Nordberg – A powerful non-fiction book that I actually just read recently. It is the striking and eye-opening story of the life and survival of a girl in Afghanistan. When you are surrounded by so many things to be thankful for but don't always realize it, this is an important and educational book to read.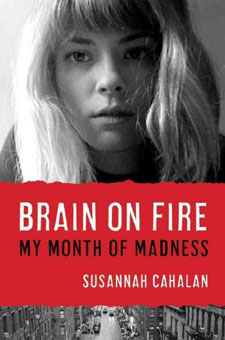 5. Brain on Fire: My Month of Madness by Susannah Cahalan –  A memoir about a girl who develops a medical condition that is both terrifying and extremely rare which leaves her to experience psychological and neurological symptoms that left me speechless. I read this book in under two days because I could not put it down. It is perfect for anyone who is interested in medical phenomenons, neurological disorders, or a trying life experience.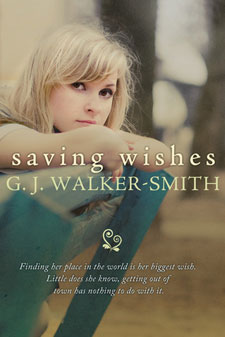 6. Saving Wishes by G J Walker-Smith –  This is the story of a young woman by the name of Charli Blake who can't wait to get out of her small town, away from her reputation as the bad girl and travel the world. It's not so much a coming of age story as it is about adolescence and the search for true love. This is a light young adult read that packs a big emotional punch. I teared up more than once, so grab some tissues and a blanket to cuddle with.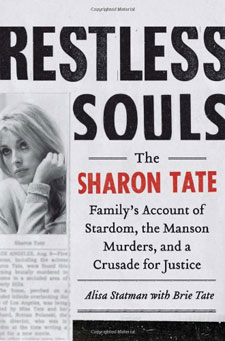 7. Restless Souls: The SharonTate Family's Account of Stardom, the Manson Murders, and a Crusade for Justice by Alisa Statman and Brie Tate – If you are someone who loves every show on the ID channel or can sit for days watching live criminal trials, this is a book for you. Everyone knows something about the Manson trial or case, however not many of us get a glimpse at the life from the victims side.
Unfortunately, Sharon Tate cannot tell the story from her point of view but these accounts may shed some light on her life and her families struggles through the trials of Manson and his followers. I would list this book somewhere between fiction and non-fiction as there has been controversy about how much of it is fact, however it's a compelling read either way.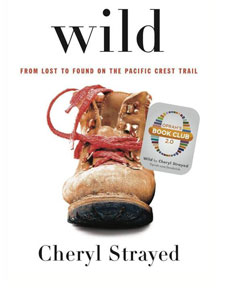 8. Wild: From Lost to Found on the Pacific Crest Trail by Cheryl Strayed – If you've seen Into the Wild, this is a very similar story line. There are major differences in the turn of these two young people's lives but in both, they are set to travel and live in the wild and conquer all the challenges that come with that, emotional and physical. This memoir kept me wanting more and one of the fastest books I've read in forever.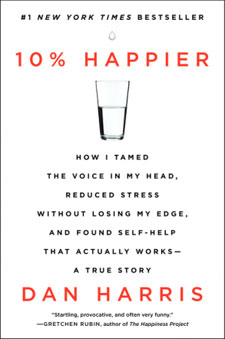 9. 10% Happier: How I Tamed the Voice in My Head, Reduced Stress Without Losing My Edge, and Found Self-Help That Actually Works: A True Story by Dan Harris – This was also another recent favorite read. Have you heard about the ABC correspondent who had a televised panic attack while on the air? That's Dan Harris. I personally struggle with anxiety and panic attacks myself, so this was an interesting read from beginning to end. It's a little quirky and silly, but also very enlightening.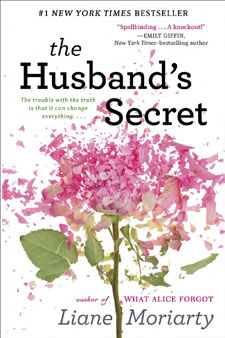 10. The Husband's Secret by Liane Moriarty –  Although I do not read a ton of fiction, when I do I love a story that leaves me on the edge of my seat or really makes me emotionally connect with the characters. I haven't found too many that I'd recommend to people who usually shy away from this genre but I loved this book!
Cecilia's husband has written her a letter to read after his passing that reveals some of his deepest and darkest secrets. The voice of the book is witty and although the plot might not be completely unforeseeable and shocking as you get to reading, it does keep you interested with different points of view and a few twists and turns. A light read for this time of year and good wind down story with a glass of wine.
I hope this list has inspired you to read a little this season! I'll be starting my 100 books in 2015 with Yes Please by Amy Poehler.
What are you reading?
---
Don't forget to visit Lola at Lola Lane Love, or catch her on Facebook, Twitter, Instagram, or Pinterest!