I'm pretty sure you can't say anything about big lips these days without someone mentioning Kylie Jenner. Let's be honest, that girl is the queen of the lips these days, from her lip fillers to her lip kits that seemingly are always sold out. And while I will probably never have lips like hers (after all, most including her will have to pay to have them look like that) I can most definitely fake that look with a few beauty hacks that I've picked up over the years.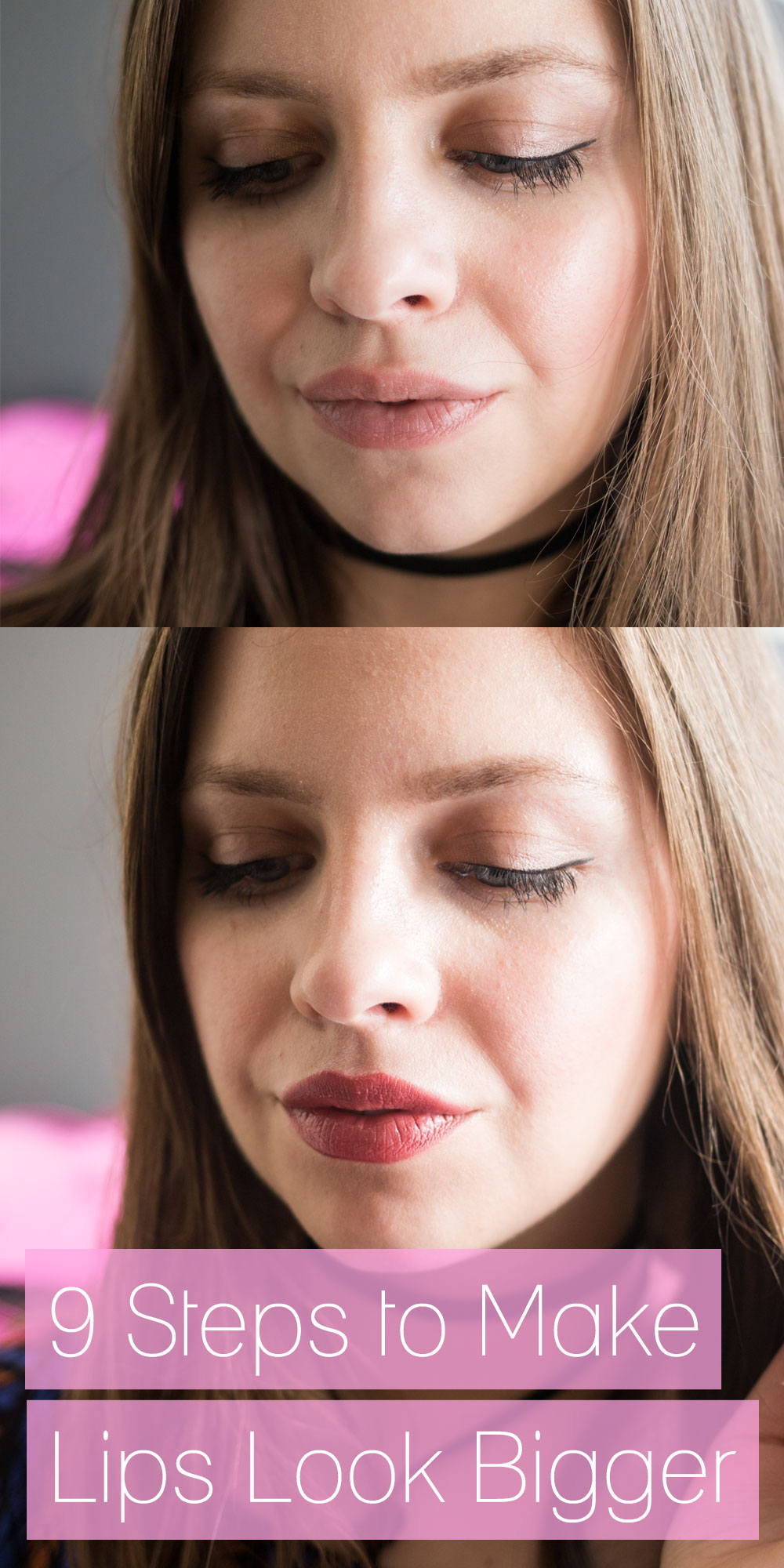 Disclosure: Some links in this post may be affiliate links. If you click it, I may make a few cents for your click. I purchased these products myself.
If you're in the mood for a plump pout, I've got a step by step breakdown of how I make my lips look fuller, from exfoliation to overlining to contouring. But don't worry, these tips won't have you looking like Miranda Sings. That look is all her own. ;)
9 Steps to Make Your Lips Look Bigger
Step One: Exfoliate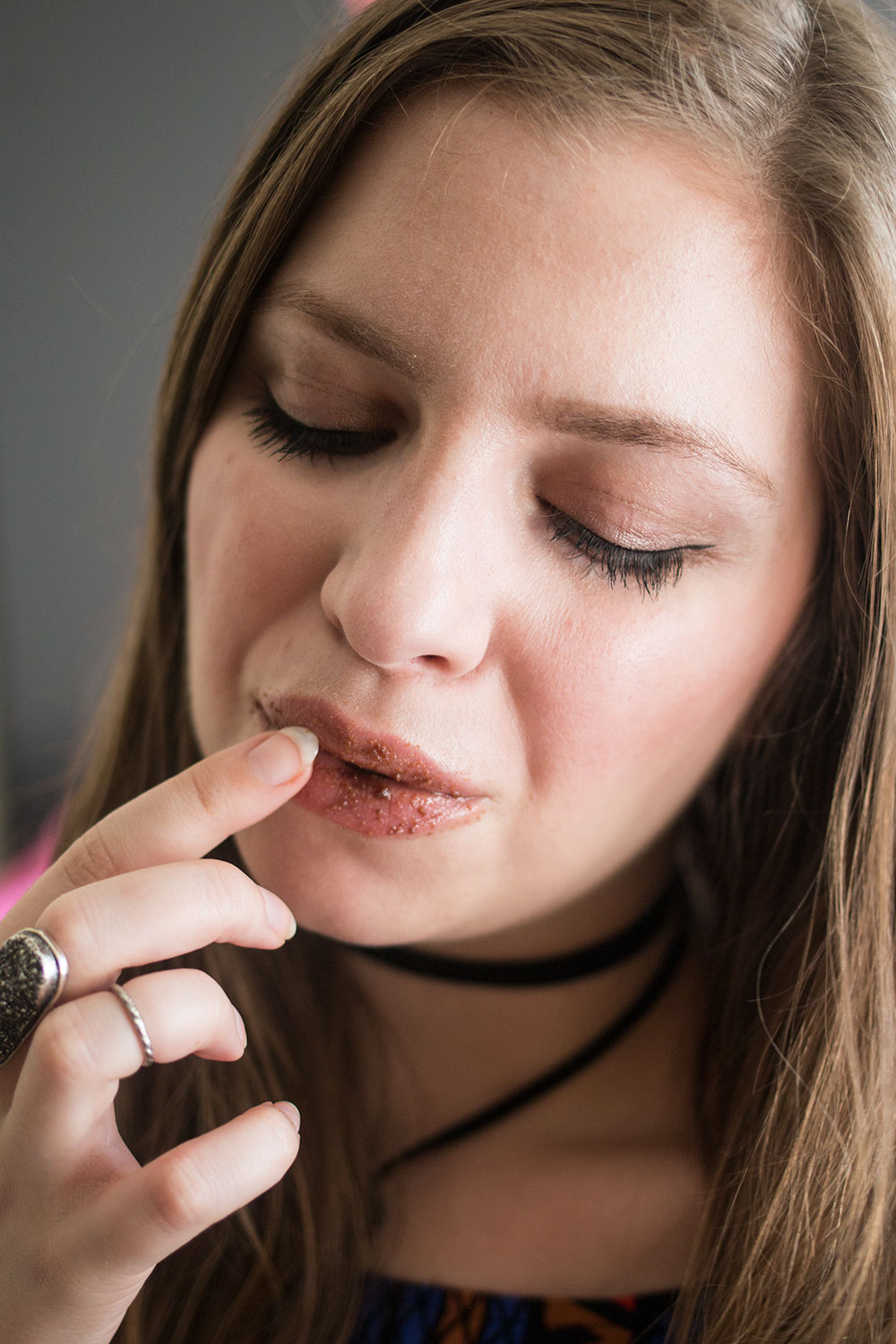 Exfoliating the lips helps to removed dead skin cells, but it also increases blood flow to the lips which in turns, makes them feel and look more full and plump. I'm using a simple paste of sugar and olive oil on my lips to scrub off any dead skin and to soften my lips. After rubbing on the mixture, I leave it on for a few minutes to allow the olive oil to penetrate and hydrate. Once a few moments have passed, I gently pat off the mixture with a paper towel or tissue.
Step Two: Moisturize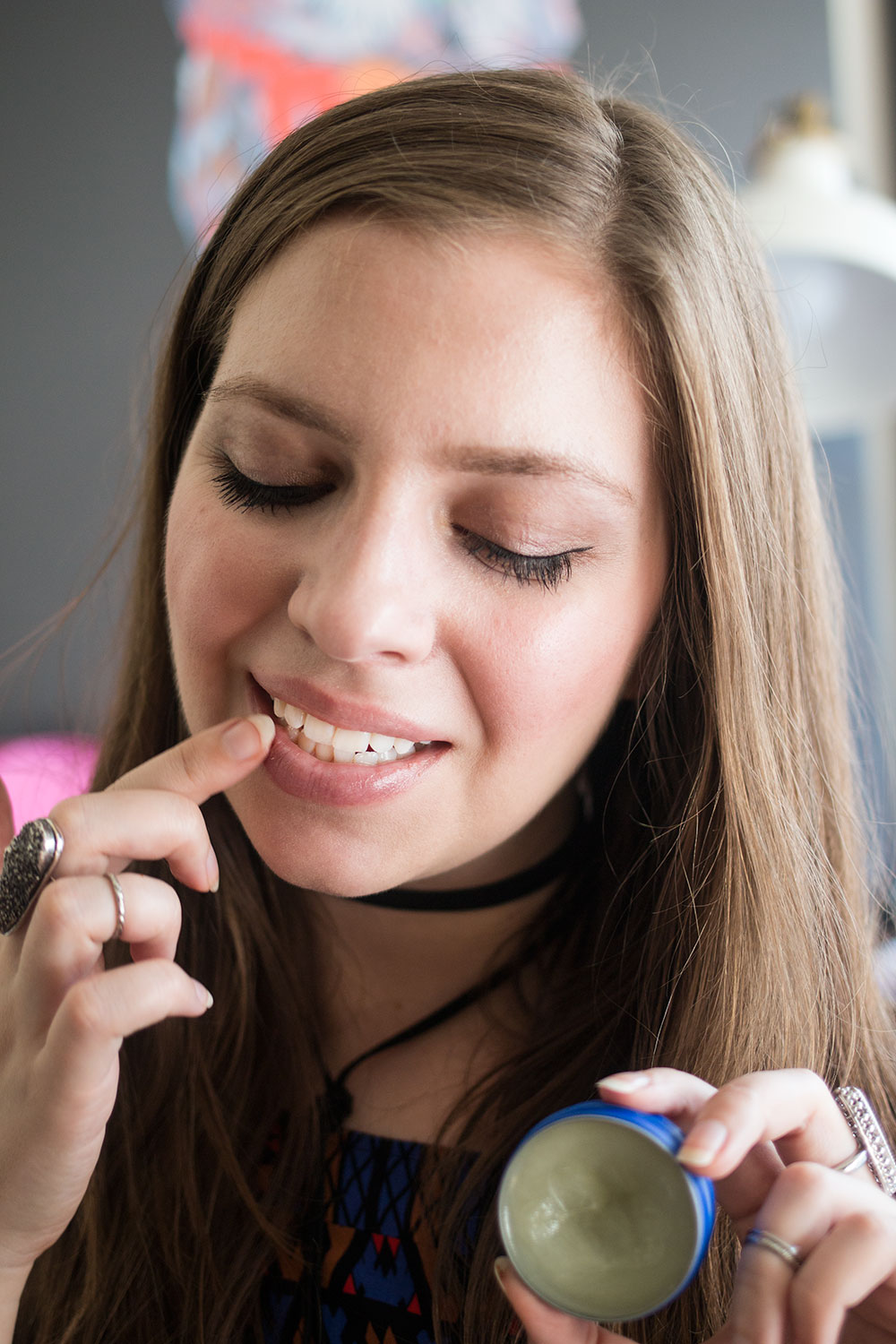 Because I have dry lips all year round, hydration is critical to me. I like locking in any moisture my lips have with Vaseline Lip Therapy. (Bonus points for Vaseline, as it can be used on so much more than just your lips!) While I gather the rest of my lip plumping essentials, I let the Vaseline sit. After a few more minutes pass, I then gently pat it off with a tissue.
Step Three: Conceal Your Lip Line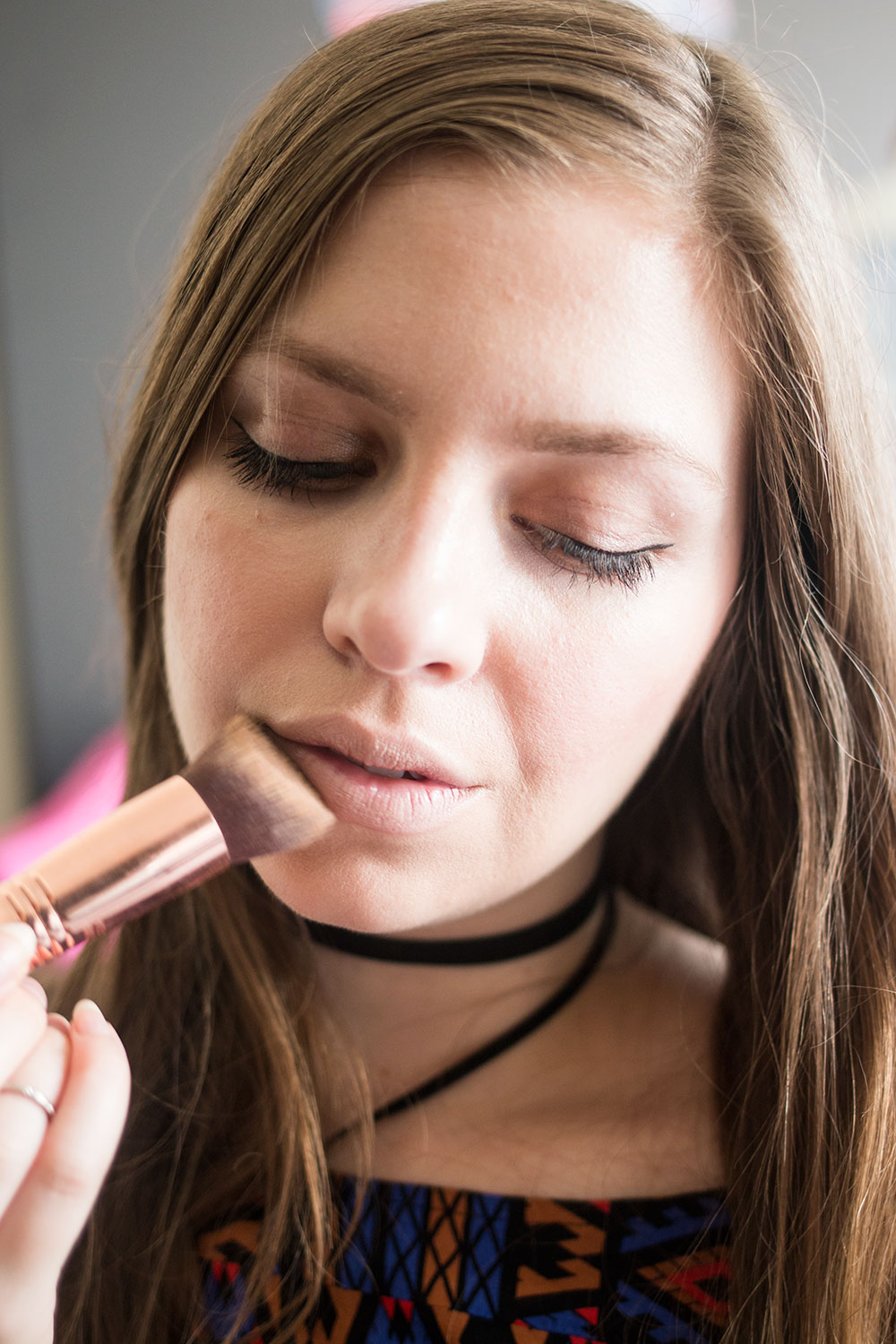 To have the perfect base for the lip lining and color, we'll be adding in later steps, cover your lips up with your foundation or concealer. Yes, it may look a bit funny, but we want to make sure the pigment from your lip line doesn't show through and it provides an extra base for the lip products to adhere to.
Step Four: Overline the Cupid's Bow and the Bottom Center of the Lip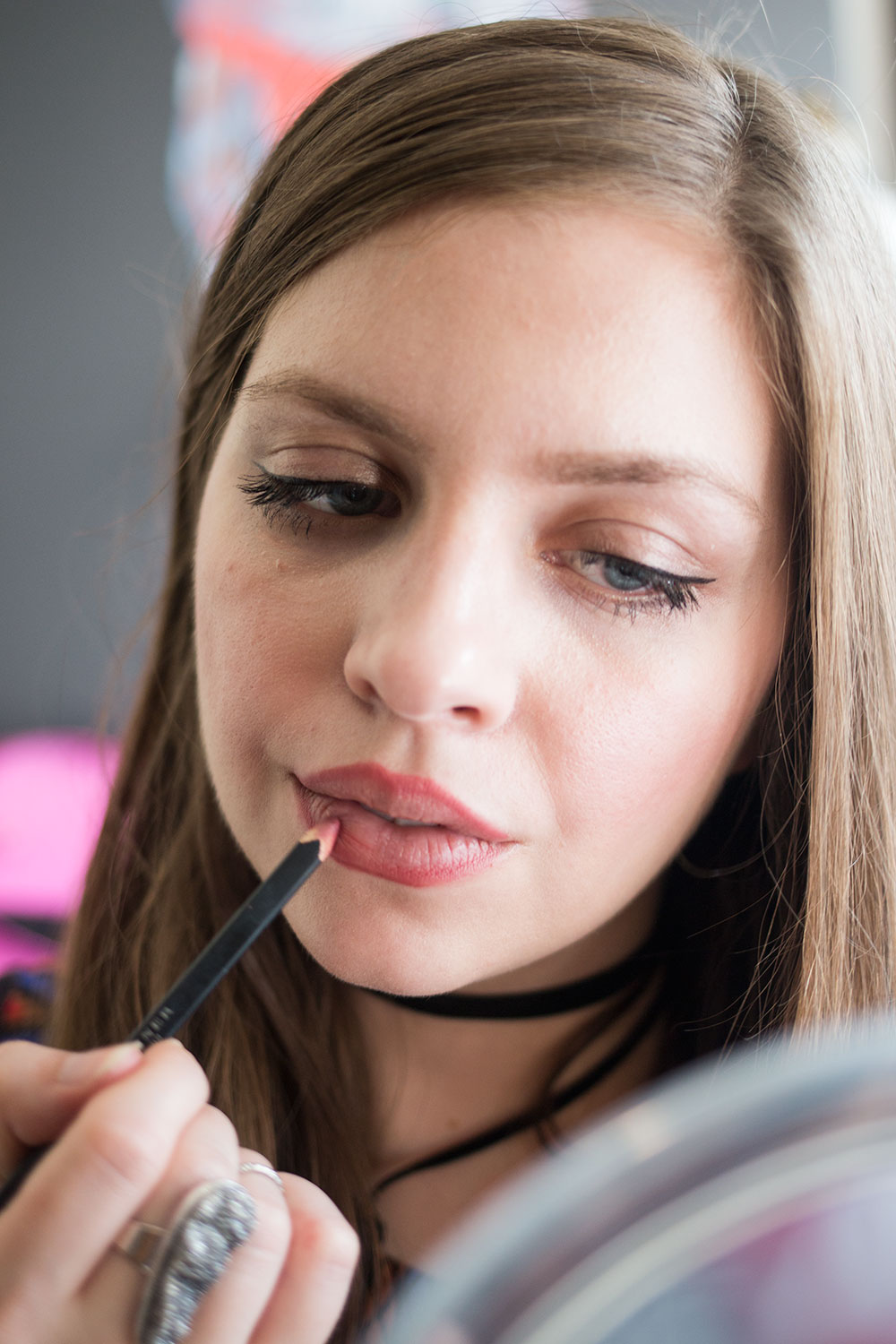 Overlining is great when done properly. The key is only to go above the Cupid's Bow and below the center of the bottom lip, and only a small amount with your favorite lip pencil. Go too high, and you'll end up looking like Miranda Sings. If you extend the sides of your lips out, it often ends up looking uneven and overdone. Following the natural curve of your Cupid's Bow, draw a small amount above that with your lip pencil. Then, do the same thing with the center third of your lower lip. Then, connect the lines together by following your natural lip line around. Fill in the lip with your lip pencil which will serve as an all over base color for your lipstick.
Step Five: Choose a Lipstick a Few Shades Darker than Your Lips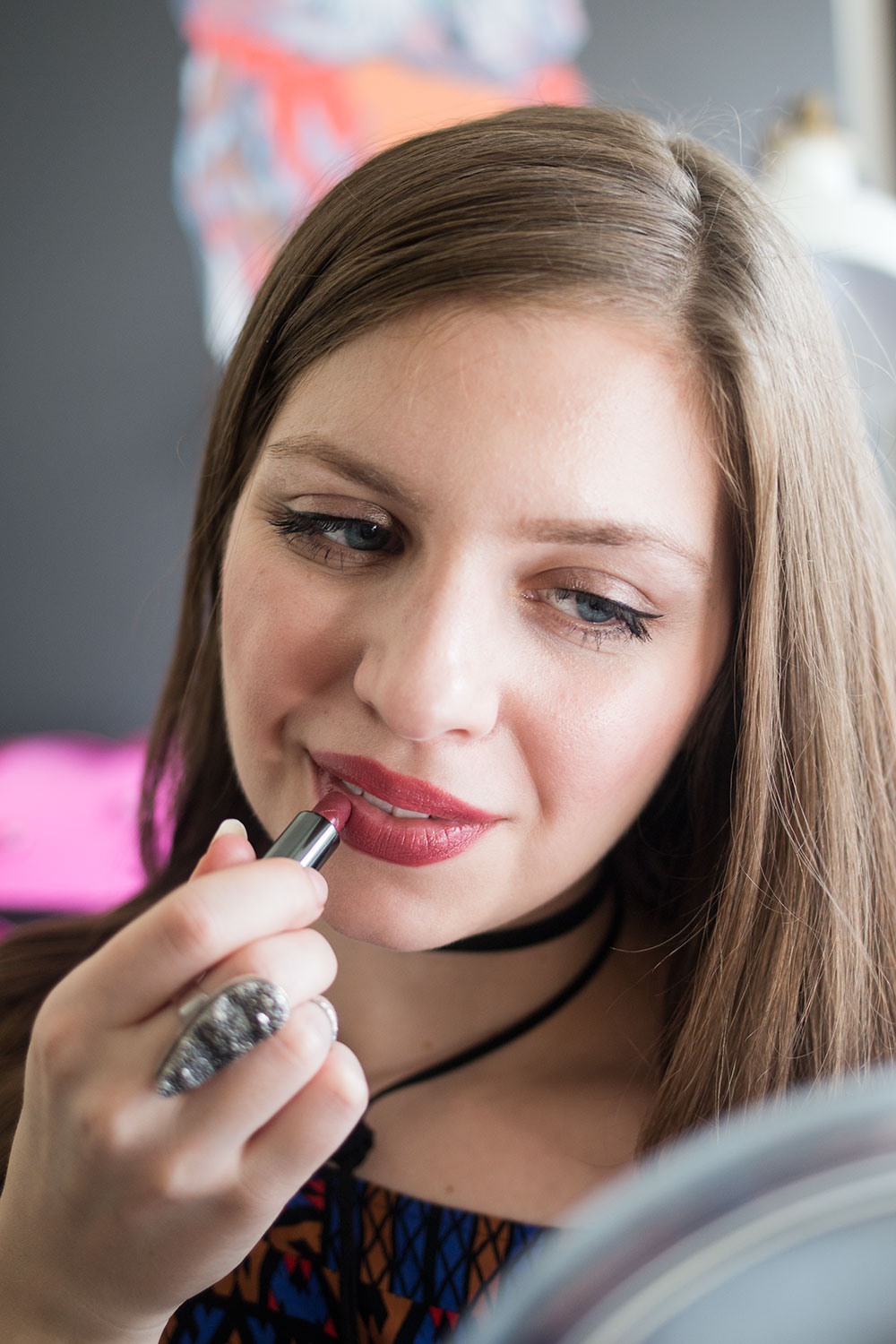 When selecting the color of your lip color, I'd recommend sticking to something very similar to the natural pigmentation fo your lips, just a bit darker. For this tutorial, I used Burberry Kisses Lipstick in Sepia. It's a pretty mauve toned nude that is very similar in tone to my natural lip color, just darker. It also doesn't have an overly glossy appearance but is a moisturizing formula which I like.
Step Six: Highlight The Cupid's Bow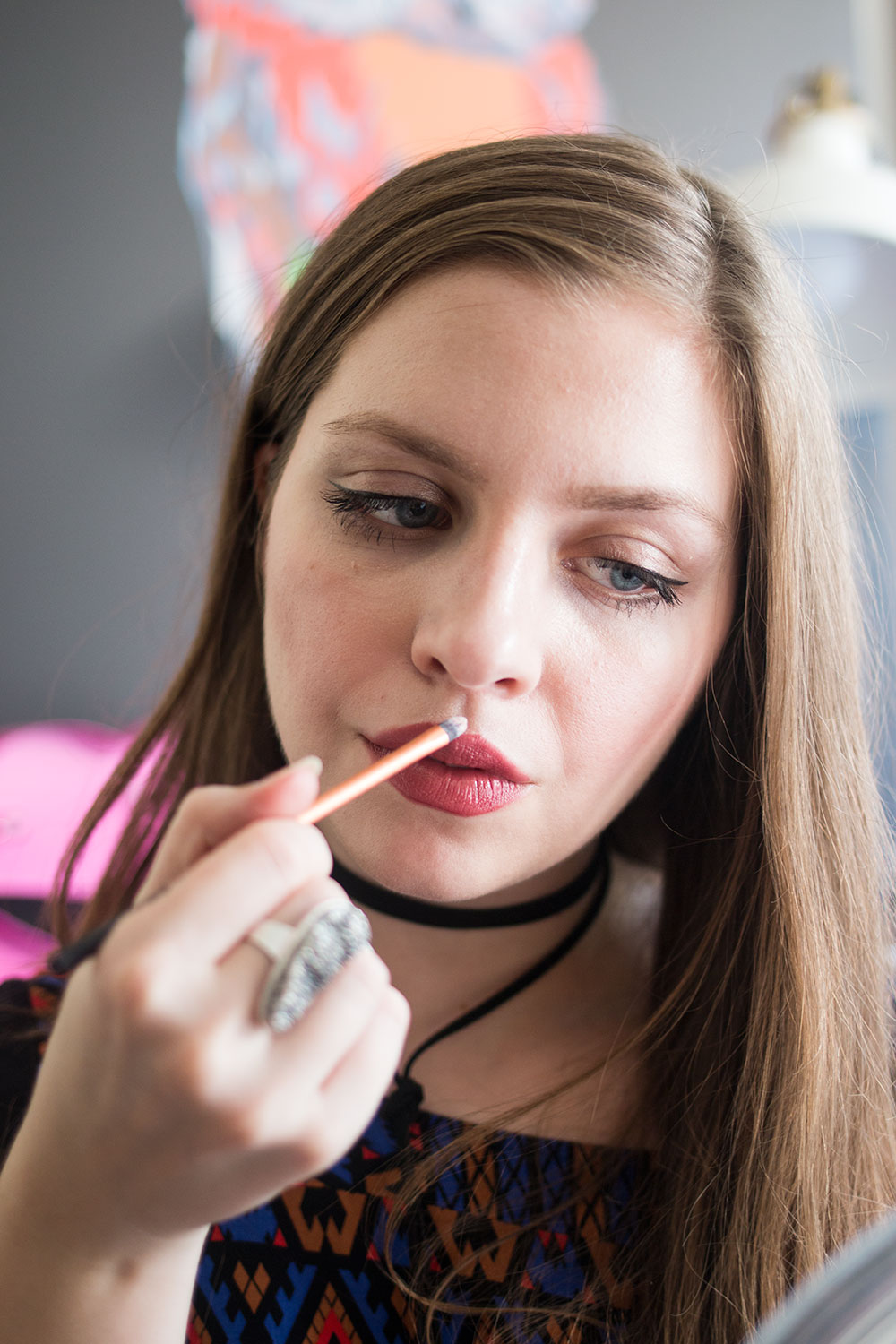 Once you've lined and filled in your lips with your favorite lipstick, grab your favorite highlighter and pop a small amount above your Cupid's Bow. I used a small concealer brush so that I could have full control of the highlight and avoid disturbing my lipstick, but you could also do this as part of step three with your finger.
Step Seven: Gloss in the Center of the Lips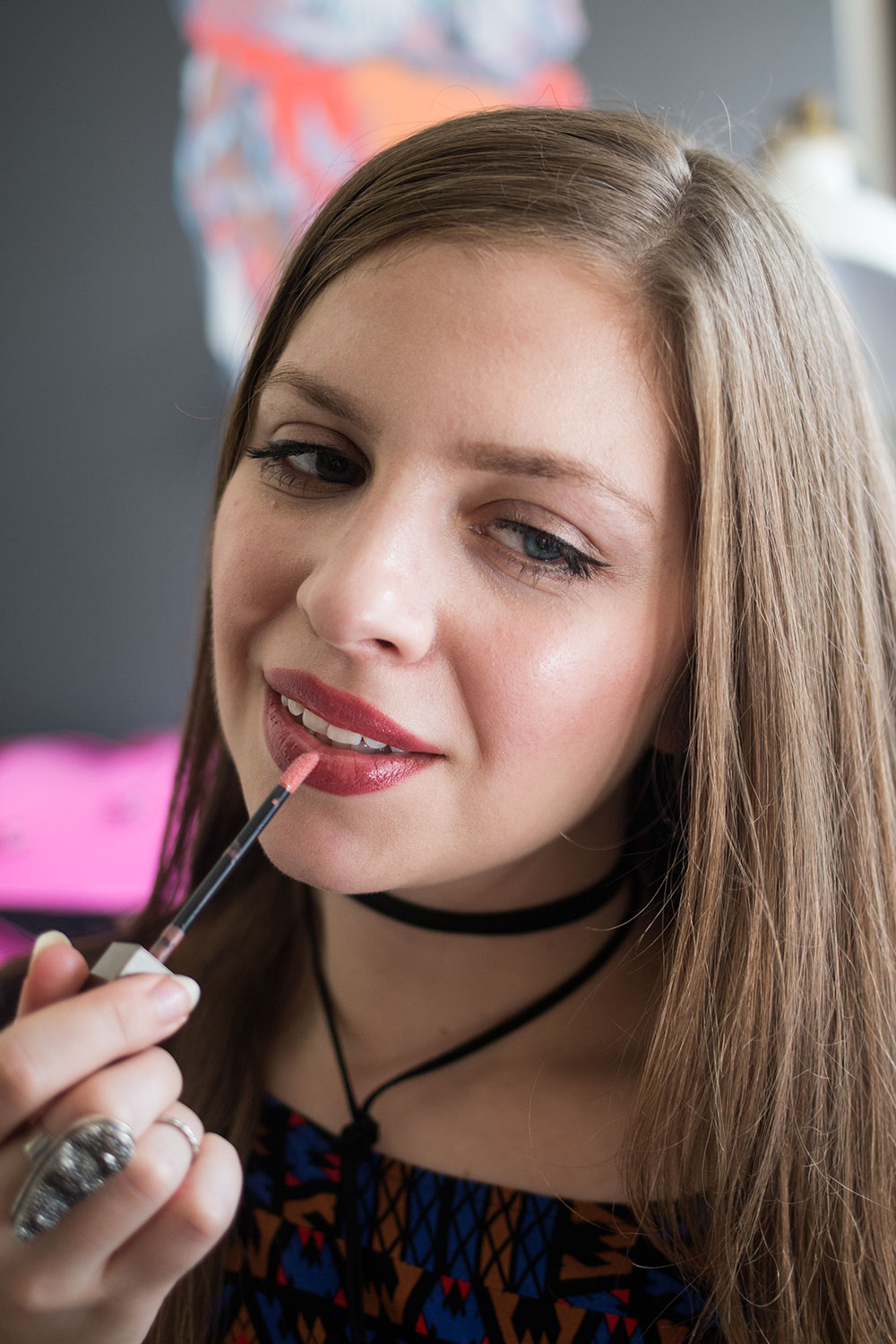 While liquid lipsticks and matte everything may be all the rage, for a fuller pout, a gloss is where it's at. The goal is to place it strategically in the bottom center of your lip to make it look even bigger. I opted for a nude-mauve gloss that matched this lipstick perfectly.
Step Eight: Conceal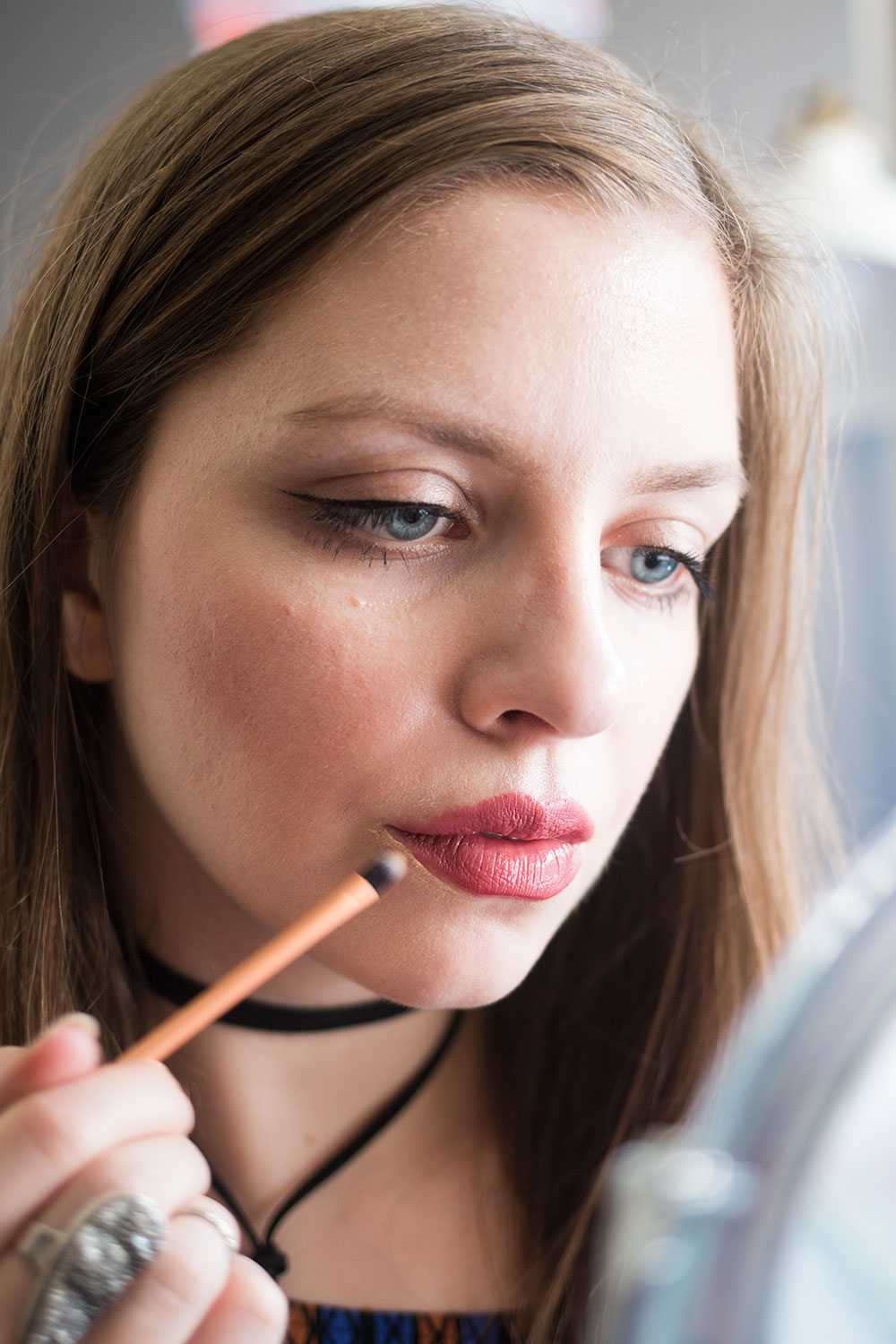 With all of the lining, filling in, and glossing, sometimes things get a little messy. To keep your pout looking picture perfect, taking a small concealer brush and a dot of your favorite concealer or foundation to clean everything up does wonders!
Step Nine: Contour Under your Lip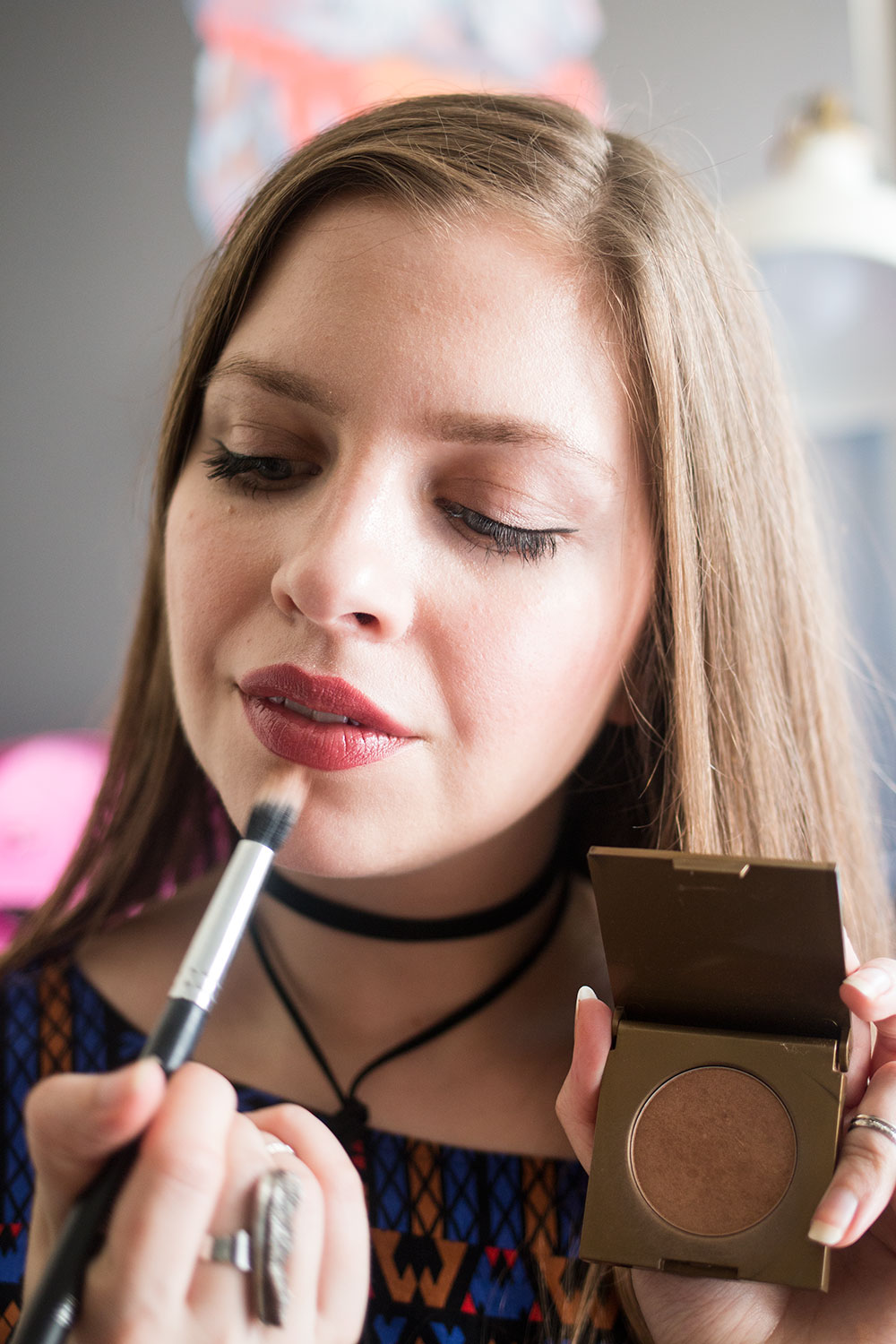 Contouring under the lower lip can do a fantastic job of making your lips appear even larger. How? It makes the natural shadow underneath your lower lip look even bigger and deeper, while the highlight we added earlier makes the top of your lip pop outwards.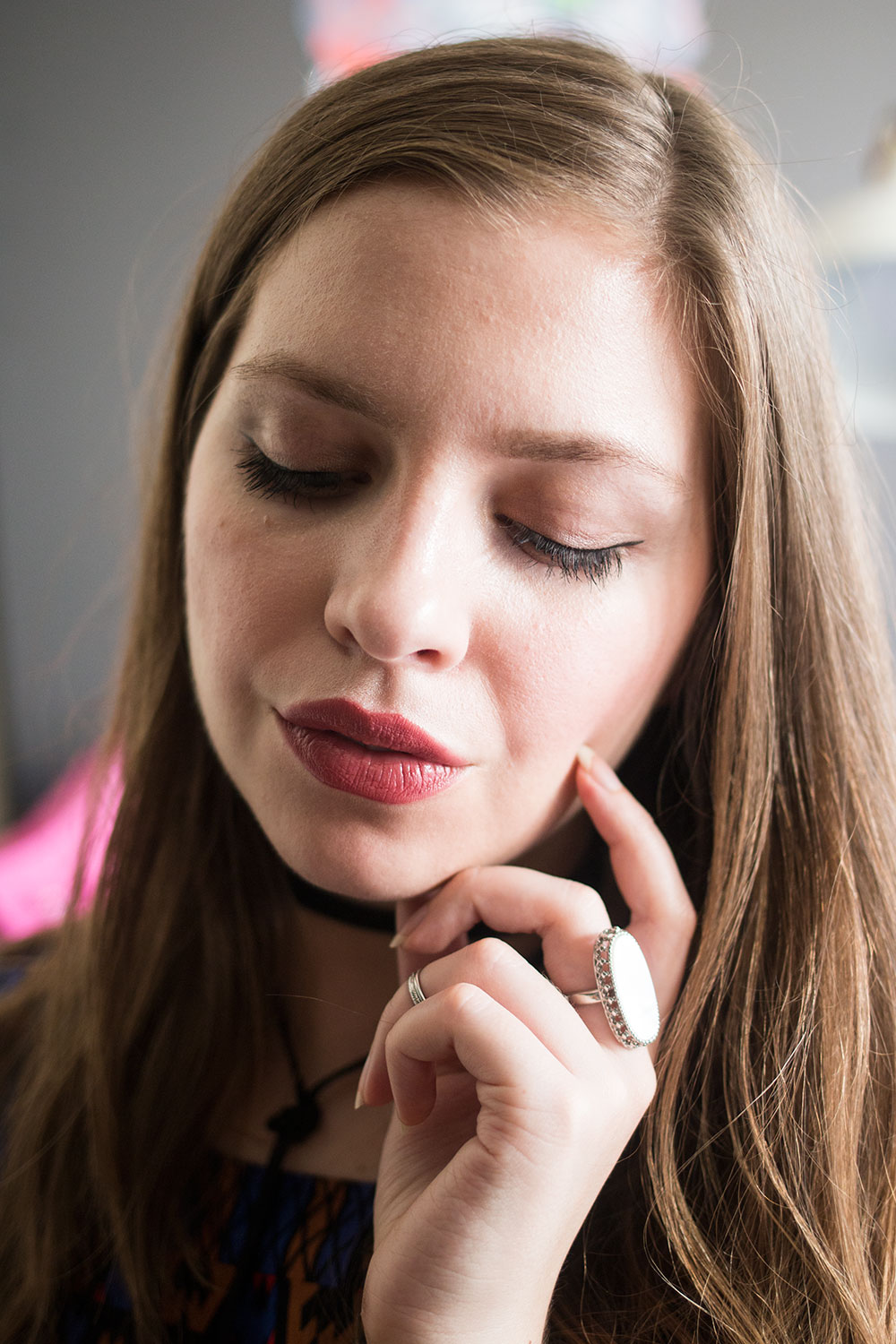 And that's it! While nine steps do sound like a lot, I promise these go very quickly. Once you've done it once, you'll easily be able to do it again and again if you so choose. For me, this is a hack that I only do for special events or when I want my makeup look to focus on the lips solely.
Burberry Cat Lash Event at Nordstrom Flagship, September 8-10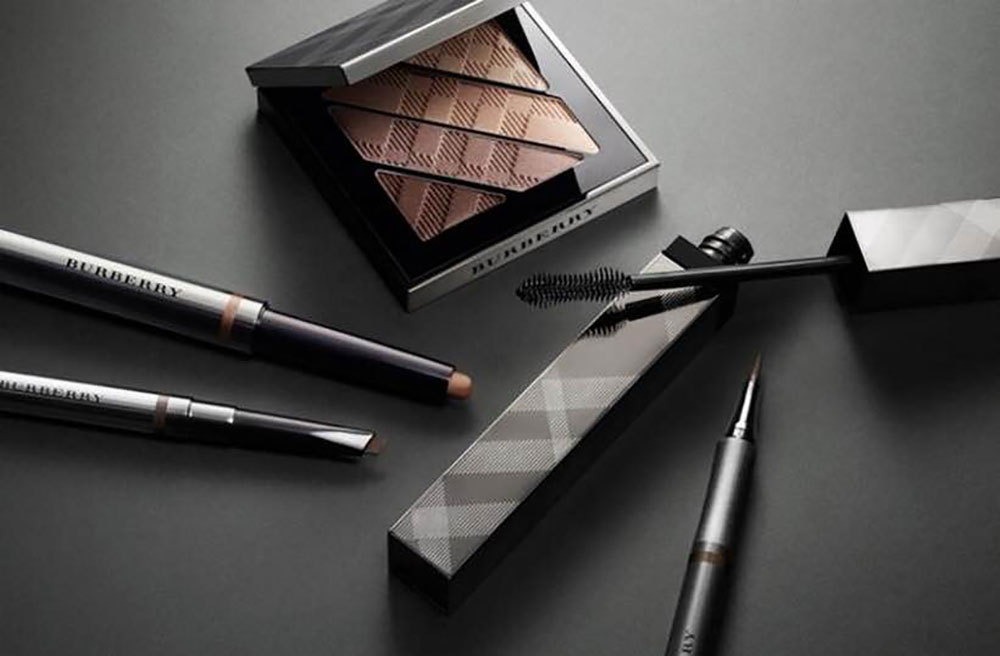 Speaking of special events, this coming weekend, Burberry invites you to their counter at the Nordstrom Flagship in Downtown Seattle to celebrate the new Burberry Cat Lash of products! Readers of Hello Rigby will be treated to a special swag bag full of deluxe samples! Make an appointment ahead of time with Adam via email or phone (206-628-2111) and mention my name and you'll have a swag bag waiting for you at the end of your appointment. Appointments are free and will consist of a makeup consultation and full make over. Adam is a great resource for all things beauty and a great makeup artist, so I know you'll be in excellent hands.
Burberry Kisses Giveaway
Loved the colors I used in today's tutorial? Good news, I have the exact lip color I used (Burberry Kisses Lipstick in Sepia) to giveaway to one lucky winner! (Plus a Burberry Cosmetics Case filled with a couple of other samples too!) Just complete the widget below; the giveaway is open worldwide and will end on September 26th at 11:59 pm EST. Good luck!
What features do you like to enhance when doing your makeup? Do you have tricks for making your lips look fuller? I'd love to hear about your tips and tricks in the comments below, or what your favorite lip colors are!