If there's one thing I don't want during the holiday season, it's a bad hair day. Who has time for that? Not me! There are plenty of things that can go wrong around the holidays: getting trapped in a sudden downpour, long lines at the grocery store, traffic on the freeway, having a wardrobe malfunction, forgetting a present… the list goes on and on. With all of that and more to worry about, I just want to wake up and know that I'll have shiny, voluminous hair, at least most days.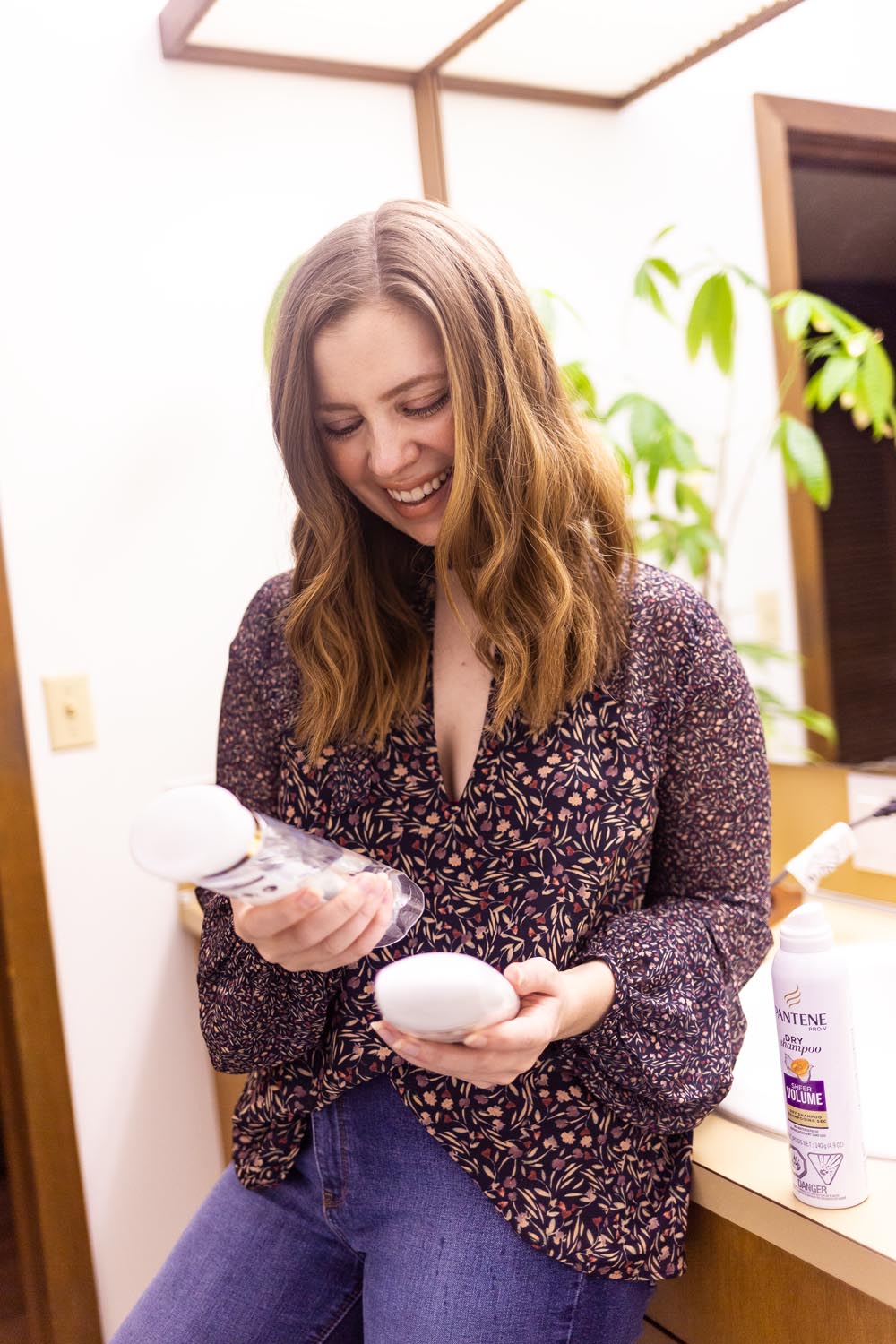 Disclosure: This post is sponsored by Pantene. All opinons are my own!
That's why I'm so excited to be working with Pantene to take their 14 Day Challenge. If you follow me on Instagram, then you may know that at the beginning of December, I started the challenge, which meant switching all of my hair products to Pantene for 14 days. Using the Pantene Sheer Volume Shampoo and Conditioner was an easy switch, and the Sheer Volume Dry Shampoo proved to be a brand-new favorite for me!
How to Get Voluminous Hair Everyday
With the goal of no bad hair days and only great hair days, I'm excited to share my results with you today! While I'm at it, I've also put together some tips for pumping up the volume on your strands if, like me, you find them looking a little lackluster during this dry and chilly time of year!