Disclosure: Thanks to Pantene for sponsoring this conversation. All opinions are my own!
My hair has been top of mind lately as we go into summer. It's the time when my hair goes through the most extremes; whether it's taking a dip in the pool, spending time outside in the sun, or getting blasted by the air conditioning in the car and at the office. With a medium length haircut right now, I'm fortunate that I have less overall hair to manage than I used to. However now I find I battle different problems, like product build-up, greasier roots, and dry feeling ends. How's a girl supposed to keep her hair fresh all summer long and manage all of these problems within her haircare routine?!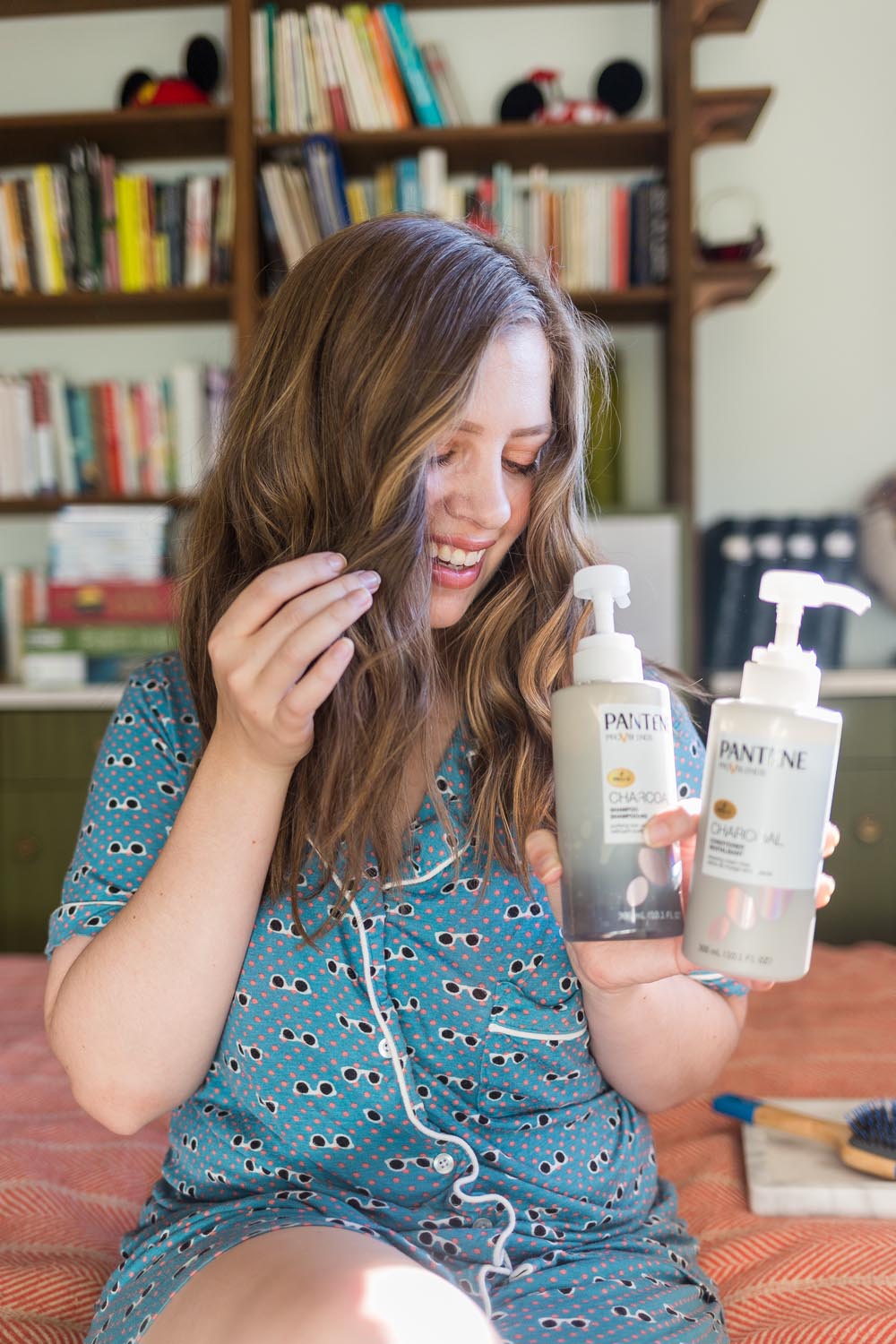 After recently adding some soft highlights and lowlights to my hair for summer, I've been noticing that my scalp has been more sensitive than ever. I've been trying to go easy on the products, but I find that even after one wash, my hair is already looking greasy. Heavy moisturizers in my shampoo and conditioner leave my hair looking dull, weighed down, and ultimately oily after just a single day. Fortunately, I was recently able to try out the brand new Pantene Charcoal Collection. Just like charcoal in skin products, the charcoal in this new shampoo and conditioner works to purify the hair, from the root to the ends in only one wash. Pantene is a brand that I've loved and used since I was in elementary school, and I love how they're always creating innovative products to meet the needs of a modern woman like myself!