As the chill in the air grows stronger, lately I've been feeling more like hiding under the covers instead of getting up and tackling the day ahead. I find that the change of seasons, especially when going from unusually warm weather to colder temperatures, is hard on me. While my body mourns the loss of summer and the warmth that comes with it, I've decided that the best way to conquer the fall blues is by treating myself to the full on fall pamper routine.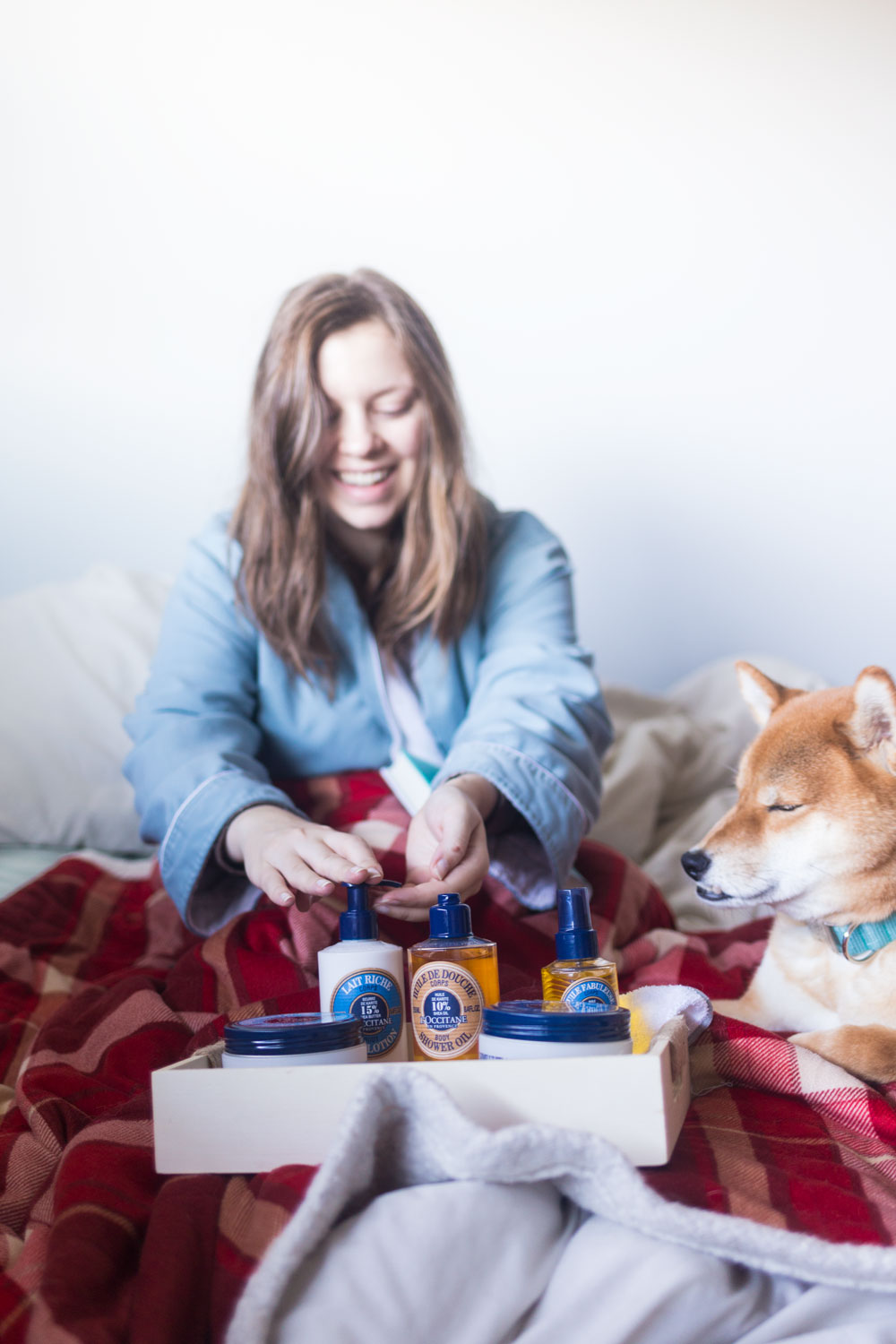 Disclosure: This post is sponsored by L'Occitane. All opinions are my own!
I wish I had time to do this more often, but on those days when there's nothing on the calendar (let's be honest, that's pretty rare!) and I have the time, I love to treat myself. Some girls might love going to the spa, but I've found that it's more cost-effective and sometimes a bit easier to just pamper yourself right at home. No need to battle traffic to get to your appointment on time, either. Plus, if you splurge on some beautiful body products, you'll get to use them again and again!
Fall Pamper Routine in 7 Easy Steps
That's exactly where L'Occitane comes in. I love their rich body products made with Shea Butter that is sourced Sustainable Fair Trade from female-led collectives in Burkina Faso. The Shea Butter Collection is perfect for an at-home pampering session, and I know that since the weather has turned a bit chilly that my skin is desperately in need of a bit more hydration!
So what's my favorite fall pamper routine? Read on for my step by step guide to relaxation and rejuvenation this season!