Disclosure: This post contains affiliate links, which means if you click through and make a purchase, I may make a small commission. St. Martin's Press is kindly sponsoring the giveaway in this post. All opinions are my own!
Who can believe summer is actually here? Last week, yes. This week? Well, the weather is a bit confused about whether it's almost July or if we're back in spring shower mode. Random rain sprinkles at 2 pm? Eh, no thanks. I'd rather be basking in the sun, book in one hand, a glass of wine in the other.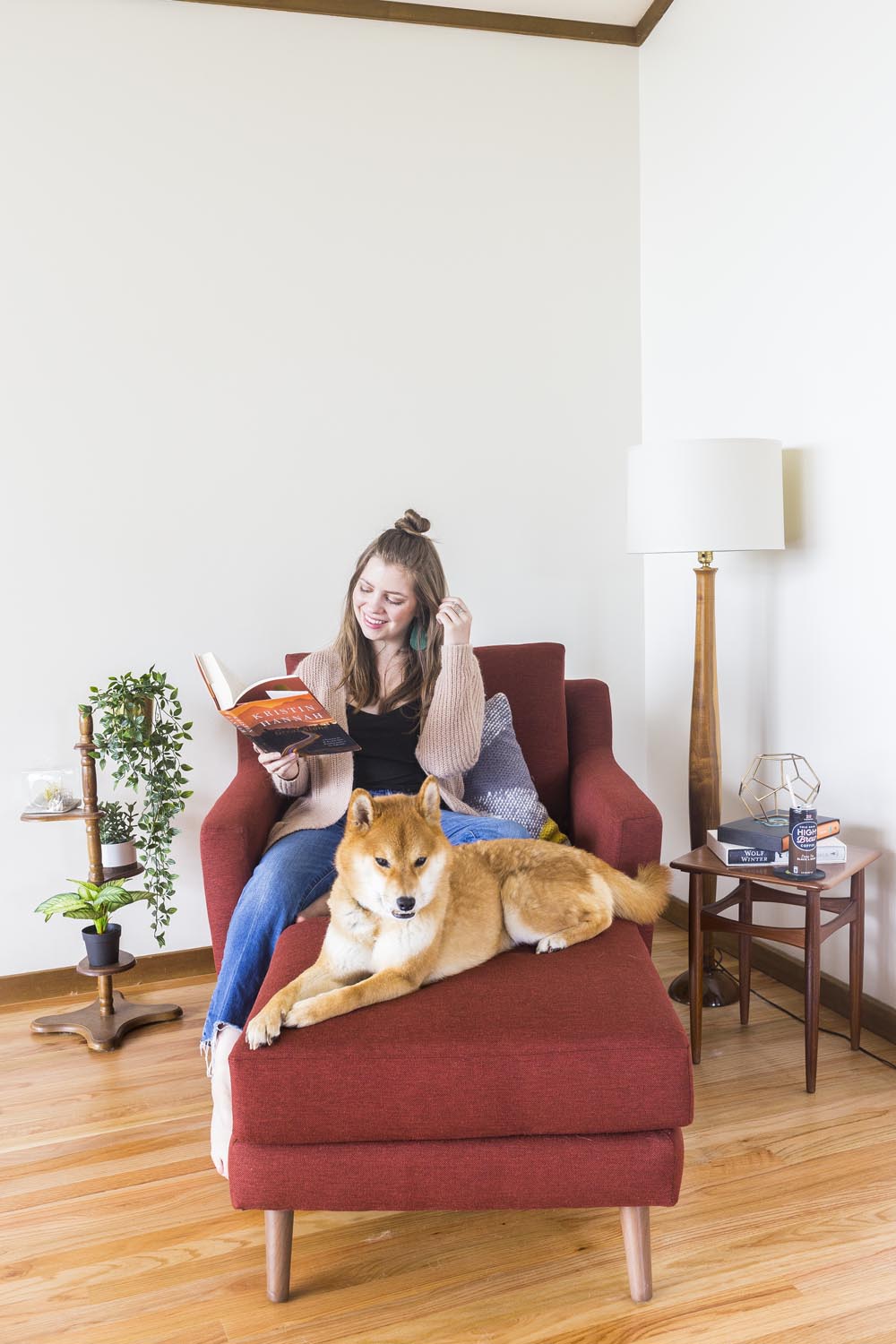 Shop my Furniture: Burrow Arm Chair // Similar Plant Stand + Faux Plants // Similar Side Table // Similar Lamp // Target Project 62 Pillow // Similar Geometric Sculpture
For the gray days where all I want to do is to do is curl up on my Burrow armchair, or for the beach trips or long plane rides you have planned this summer, you're going to need a good summer read. And for that reason, I thought it was about time I dust off the old bookshelf, dig into some of my archives, and pull together a list of some of my most recommended books, plus a few new releases! While I haven't finished each of these quite yet, they are definitely going to be read before summer is over.
If you're curious about my top book picks AND are interested in a giveaway for a special book package to kick off your summer reading, then read on!