My book picks for March started off not so good. It was bad book after bad book for me and I just wasn't feeling it. Finally by the end of the month things had turned around with a few good ones such as Fangirl, Reality Boy, and All the Bright Places. Now, onto what I read last month!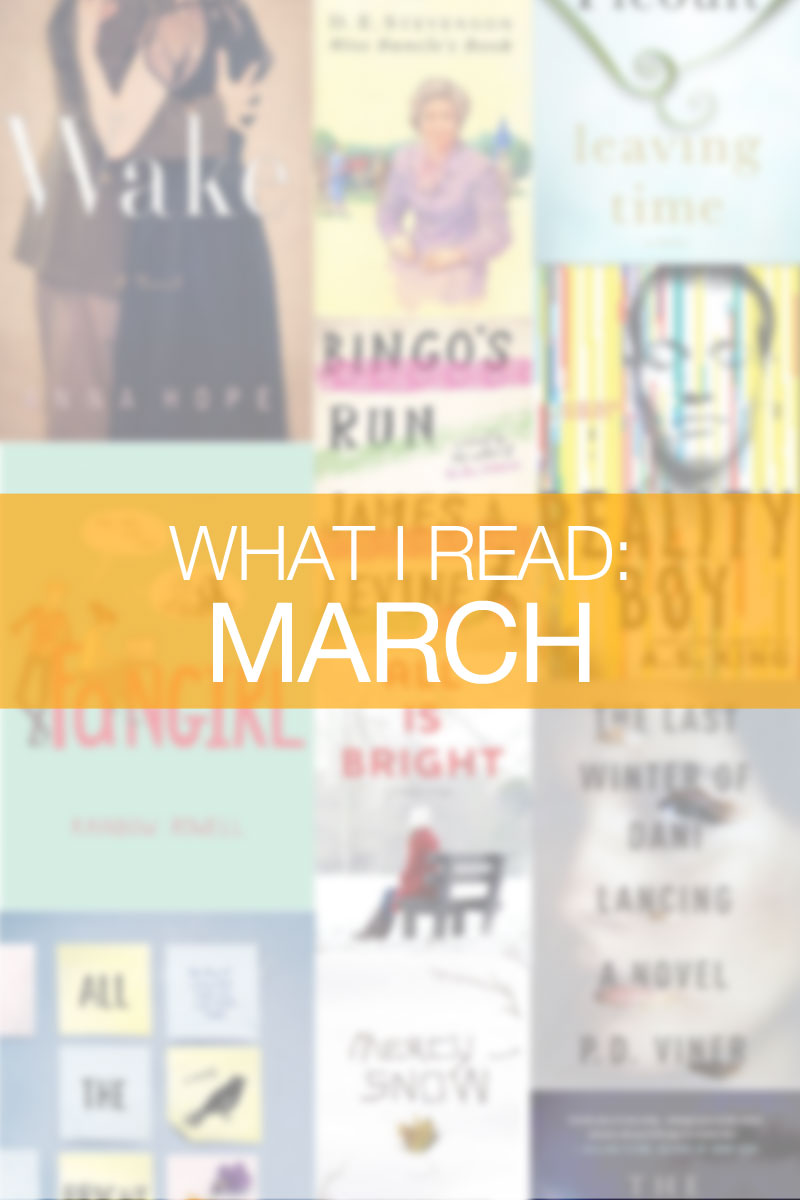 What I Read: March 2015
Wake by Anna Hope – ★★ – Honestly, I'm not sure what I expected from this book, but I just could not get into it. Every time I tried to listen to it, even when I was just folding laundry, I couldn't focus on it. It just was… boring. I gave up.